Hotel Beatriz Playa and Spa
Hotel Beatriz Playa and Spa - Lanzarote

Hotel Beatriz Playa and Spa - Lanzarote

Hotel Beatriz Playa and Spa - Lanzarote

Hotel Beatriz Playa and Spa - Lanzarote

Hotel Beatriz Playa and Spa - Lanzarote

Hotel Beatriz Playa and Spa - Lanzarote

Hotel Beatriz Playa and Spa - Lanzarote

Hotel Beatriz Playa and Spa - Lanzarote
Overview
Situated on the sun-soaked island of Lanzarote, the Hotel Beatriz Playa and Spa is a great choice for your next holiday. Overlooking the dazzling waters of the Atlantic Ocean, this fabulous property is conveniently placed close to the resort of Los Pocillos. Key features include swimming pools, an onsite spa and a choice of restaurants.
Distance to the nearest beach
The Hotel Beatriz Playa and Spa is located on the beachfront.
Distance from resort centre
The hotel is surrounded by several shops, restaurants, bars and attractions and is situated just outside of Los Pocillos.
Distance from airport
The Hotel Beatriz Playa and Spa is approximately 4km away from Lanzarote Airport.
Pricing
---
Lead-in prices below are based on regularly updated cached availability from a variety of UK airports for the stated durations and subject to availability. Please call us on the reservations number above for full details.
Check Availability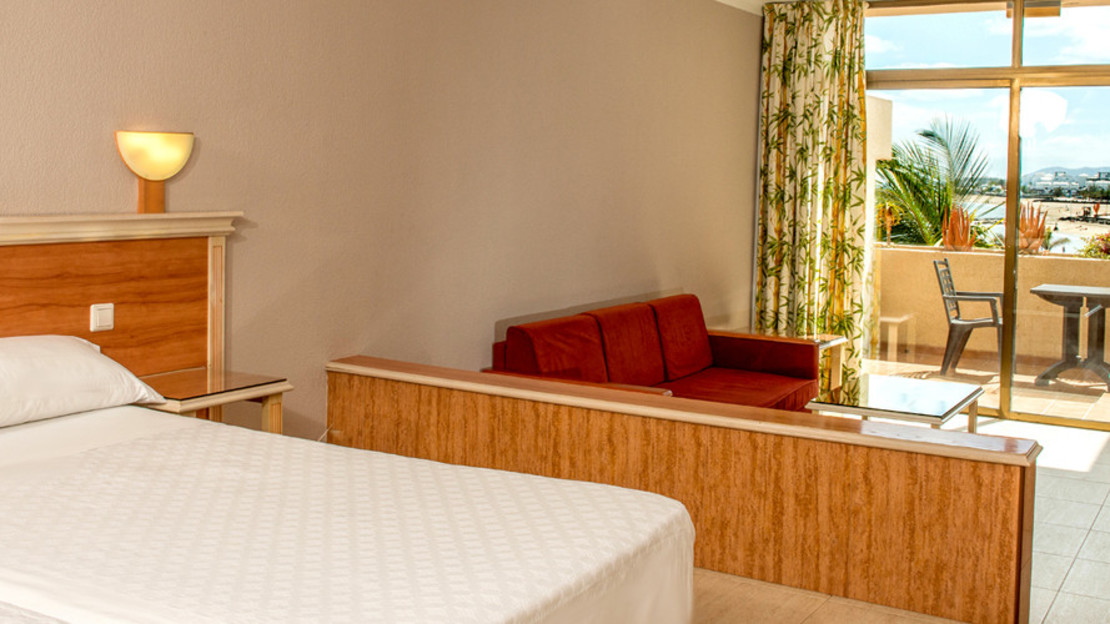 Garden or city view
Balcony or terrace
Sea views available at a supplement
2 beds or 1 double bed upon request
Safe
Telephone
TV
Lounge area
Air conditioning
Bathroom
Hairdryer
Toiletries
---
Garden and/or city views
Balcony or terrace
Bedroom
Spacious lounge
Safe
Telephone
TV
Air conditioning
Bathroom
Hairdryer
Toiletries
---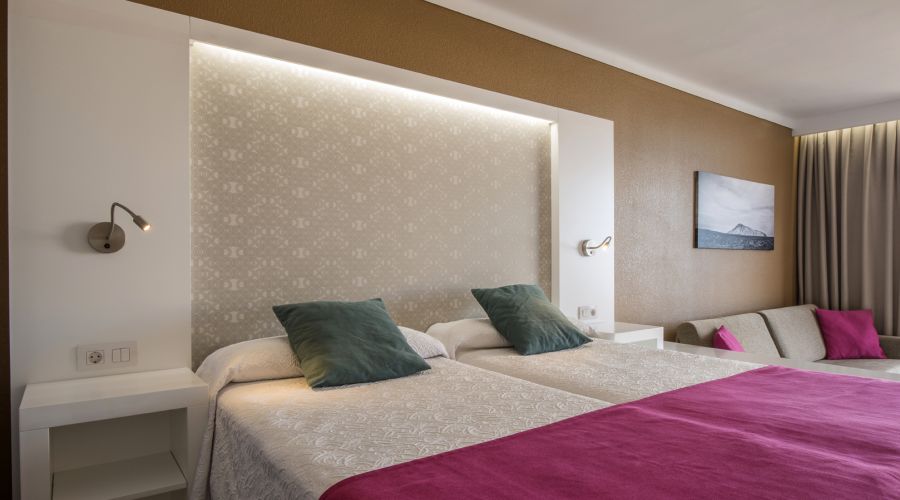 Sea views
2 beds
Balcony or terrace
Integrated lounge area
Safe
Telephone
TV
Air conditioning
Bathroom
Hairdryer
Toiletries
---
Check Availability
Facilities
Two outdoor swimming pools, one with sloping beach entrance
Separate children's pool
Large sun terrace
Direct access to the promenade of Puerto Del Carmen
Children's club
Playground
Floodlit tennis court
Mini golf
Games room
Fitness centre
Spa
Shopping gallery
Choice of restaurants
Parking
All-Inclusive
If you choose to go all inclusive, the programme generally consists of breakfast, lunch and dinner, all buffet style, served in the main restaurant. During meals soft drinks, beer, water and wine are usually offered. Locally produced alcoholic and non-alcoholic drinks like water, wine, soft drinks, beer and spirits are usually served throughout the day (except during meal times).
Details, including times and benefits, may be subject to change. You will be provided with full details of the all-inclusive programme on arrival at the hotel.
Dining
Main Restaurant
Bar Sabor Canario
Serves tapas and brochettes
Davao
Bamboo
La Piazza
Hamburgueseria Beatriz
Check Availability