Morocco Holidays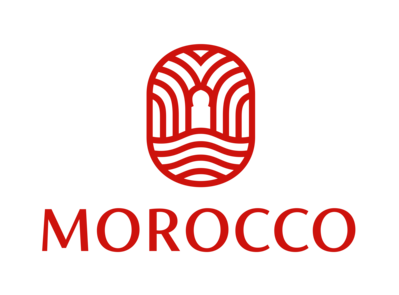 One of the most cultural countries bordering Europe with a combination of fantastic beaches and rich history, Morocco remains a much loved tourist hotspot. Fabulous sunshine, age old city life and endless white sand beaches all blend to create a unique holiday atmosphere but with a flair. The ability to experience the heart of Moroccan customs and traditions lies wherever you visit in this North African oasis and backed by the Sahara desert means temperatures are ideal for sun worshippers. Morocco holidays combine the perfect beach holiday with a world of discovery offering a real insight into beliefs, lifestyles, ancient designs and long established architecture so common within the fascinating country of Morocco. Dazzling sunsets cast reflections on tranquil seas, an abundance of citrus trees and olive groves line countryside and towns all adding to the holiday ambience.
Morocco gets more than 3,000 hours of annual sunshine and a great time to visit is during spring (March to May) or autumn (September to October) when the weather is warm and very pleasant. The average spring temperature is around 25 °C, with the figure a little lower in autumn at 21 °C. The average winter daytime temperature in Morocco is an agreeable 12° C, but the evenings can get bitterly cold.
Morocco holidays are generally centred in either a beach area or a city, or a combination of the two. Agadir is a popular beach choice for many and offers stunning white sand stretching for miles backed by a rugged coast and under the most beautiful sunset. Marrakech is more city orientated and ideal for those who want a holiday steeped in culture. With no Marrakech beach to speak of, this city provides a wealth of shopping experiences and architecture the Moroccan way. Morocco holidays are perfect for beach getaways or city breaks both offering plenty to see and do. Book the perfect holiday to Morocco in 2024 and 2025 today.
Destinations
Marrakech
Immerse yourself in the rich history and culture of this spellbinding city with its incredible palaces, mosques and tombs, bustling souks, maze of charming alleyways and relaxing rooftops bars. The old walled medina quarter in the city is a must-see attraction and really explodes into life after dark when acrobats, musicians, dancers and snake charmers create an amazing spectacle in Jemaa el Fna square. The city is also home to a myriad of excellent shops, shisha cafes and restaurants.
Agadir
This resort's magnificent crescent-shaped sandy beach which extends for 9km is a magnet for water sports enthusiasts. The promenade is lined with luxury hotels and dozens of lively restaurants, bars and cafes. Agadir is a big hit with people who like to party and boasts many vibrant night clubs and live music venues. There are several golf courses in and around the resort, as well as wildlife and nature parks to keep children entertained.
Casablanca
This is a great place to spend the day relaxing on a sandy beach, followed by a visit into the city to sample the gastronomic delights in the wonderful choice of restaurants and cafes. You'll be wowed by the impressive cultural and architectural attractions including the magnificent Hassan II Mosque. Casablanca, the largest city in Morocco, also has plenty of pulsating nightlife, lively bars and bustling souks where you can haggle for a bargain.
Rabat
Morocco's capital Rabat is truly charming with its imposing architecture, pretty parks and glorious coastline. Key attractions here include the ancient Hassan Tower, Chellah necropolis, Kasbah of the Udayas, Rabat Archaeological Museum and the Medina of Rabat.
Fez
This resort grows in popularity year by year, and it's easy to see why. The city features a wonderful ancient medina, a maze of narrow streets, lively markets and many captivating tourist attractions including the Royal Palace of Fez and the prestigious University of al-Qarawiyyin, which was built as a mosque in 857-859 AD and is now the oldest centre of learning in the Islamic the world. The city is also blessed with many shops, restaurants, bars and nightclubs.
Essaouira
This captivating port city is protected by magnificent 18th century coastal ramparts called the Skala de la Kasbah. Essaouira boasts several impressive windswept sandy beaches which are a magnet for surfers and water sports enthusiasts. Narrow alleyways, an ancient medina, whitewashed buildings and quaint cafes add to the charm of this popular resort.
Taroudant
This cultural gem of a city, which is nicknamed 'Little Marrakech' is completely surrounded by walls which date back to the 1500s. Bustling souks, quaint cafes and charming restaurants add to the appeal of Taroudant. Sunset carriage rides are a great way to soak up the atmosphere of this enthralling city. There's also a great choice of accommodation available, with options ranging from budget hostels to luxury hotels.
Tangier
This port on the Strait of Gibraltar has been the gateway between Africa and Europe since ancient times. Tangier Medina is a delightful stretch of stalls and shops and Grand Socco is a charming square with plenty going on. The souks here are packed with an amazing choice or merchandise including ceramics, leather goods, jewellery and spices. You'll also discover some sensational sandy beaches here for catching some rays or enjoying some water sports action.
Ouarzazate
Ouarzazate is a charming old city south of the High Atlas Mountains which is known as the gateway to the Sahara Desert. Barter for a bargain in a local souk or visit the UNESCO-listed Kasbah Ait Benhhadou, a famous fortified historic landmark and the location for several Hollywood movies. Other attractions in Ouarzazate include the Cinema Museum and the nearby Flint Oasis.
Other superb destinations to consider visiting include Asilah and Larache in the north of Morocco, while popular coastal spots include Essaouria, Sidi Ifni and the Portuguese fortification of Mazagan, a UNESCO World Heritage site which forms part of the port city of El Jadida.
Beach Holidays in Morocco
Magical Morocco has an incredible 3,500km of coastline which is home to a plethora of sensational sandy beaches.
These range from golden expanses which are perfect for families craving a feast of fun on the sand to secluded coves and bays where romantic couples can stroll hand in hand.
There's no shortage of luxurious beachfront hotels in Morocco where you can chill out on a sun lounger and catch some rays or take to the glistening ocean for some thrilling water sports action.
Agadir is hugely popular with beach lovers and its huge crescent-shaped sandy expanse certainly doesn't disappoint. Camel rides and dune buggies provide plenty of fun on the sands, while jet-skiing, parasailing and surfboarding are popular pursuits in the sea.
Taghazout Beach near Agadir is great for surfing, while Sidi El Bachir has a gorgeous secluded sandy cove at the foot of a cliff which is the ideal place to get away from the hustle and bustle of the livelier beaches.
Dalia Beach, Quemado Beach, Oualidia Beach, Legzira Beach, Imesouane Beach, Saidia Beach, and Skhirate Beach are among the many other magnificent sandy stretches in Morocco.
Food and Drink in Morocco
This enchanting country has many gastronomic delights which are easily capable of satisfying the most discerning palate.
A range of delicious meat, fish and vegetarian hot dishes are served in traditional earthenware tagines. One popular offering is Rfissa, a scrumptious dish which features stewed chicken and lentils, seasoned with fenugreek, saffron and ras el hanout.
Couscous is a staple food in Morocco and it is regularly used to accompany chicken, lamb and vegetable dishes.
Sellou is a tasty treat which consists of fried almonds, toasted unhulled sesame seeds and flour which is browned in the oven.
Morocco is renowned for its scrumptious pastries, including Chebakia, a flower-shaped cookie where honey, sesame, saffron, anise, cinnamon and orange flower water are combined to create a delicious sweet flavour.
Other wonderful pastry creations which will tantalise your taste buds include Jawhara, Kaab el ghazal, Briouat, M'hanncha and Sfenj.
Nous nous is a popular milk and coffee drink in Morocco while mint tea is served in restaurants and cafes throughout the country as a sign of hospitality and friendship.
Things to do on a family holiday in Morocco
Palooza Land
The robotic dinosaurs and thrilling water attractions at this venue in Marrakech ensure a splashing time for families. A haunted house, sky glider and monster tower add to the thrills and spills.
Camel ride
Climb aboard a camel for an exciting trek among the sand dunes in the desert. Your ride will be a bit bumpy but families will love this fun-packed adventure in the sprawling golden expanses of the Sahara desert.
Crocoparc
This thrilling attraction in Draga is the place to get up close to crocodiles, giant tortoises, anacondas, iguanas, giant pythons and a myriad of other fascinating creatures.
Things to do on a couples holiday in Morocco
Hot air balloon ride
Take to the sky in a hot air balloon for an amazing bird's eye view above Marrakech or a rolling desert landscape. You'll be amazed by the magnificent sights below as you glide across the sky.
Barter at a Souk
The souks across Morocco are bustling hives of activity where you can enjoy the lively atmosphere in the narrow streets and barter for a bargain. You'll find an incredible range of items for sale including earthenware, traditional clothing, textiles, rugs, jewellery and local foods and spices.
Rooftop Dinner
Enjoy a romantic rooftop dinner in one of the many open-air dining venues all across Morocco. Savour a delicious meal under the stars, followed by a few cocktails with the love of your life.
Things to do on a group holiday in Morocco
Desert Stopover
Stay overnight in the enchanting Sahara Desert in the Atlas Mountains. You will spend the day camel riding, quad biking and sandboarding. In the evening you will enjoy a delicious evening meal under the stars, before bedding down for the night in a tent among the dunes.
Jemaa el Fnaa
This famous open-air square in Marrakech transforms in the evening into a colourful kaleidoscope of entertainment where acrobats, dancers and snake charmers are among the acts keeping the crowds happy. You'll also discover dozens of stalls selling tasty treats including couscous dishes, spicy sausage and sweet pastries.
Caves of Hercules
A visit to the Caves of Hercules in Tangier is highly recommended – this is the place where legend has it that Hercules rested during his labours to separate Africa from Europe. The caves, which were inhabited for more than 7,000 years are fronted by a stunning beach where you'll be wowed by spellbinding sunsets.
Things to do on a solo holiday in Morocco
Spa centre
Spoil yourself with a relaxing pampering experience in one of the many spas and wellness centres in Morocco. Jacuzzis, steam baths and saunas area among the facilities you'll discover, as well as an extensive range of services including soothing massages and beauty treatments.
Mountain Hike
Head off for an exciting hike in the towering Atlas Mountains where you'll experience jaw-dropping panoramic views of sunny Morocco. You'll be away from the hustle and bustle of the resorts and if you're feeling really adventurous you could set about climbing Jbel Toubkal which is the highest peak in the Atlas Mountains.
Chouara Tannery
Discover how leather is made and dyed using a medieval method in a traditional workshop in Fez. After watching the captivating demonstration you can treat yourself to some top quality leather goods, from bags to shoes in the on-site shop.