Egypt Holidays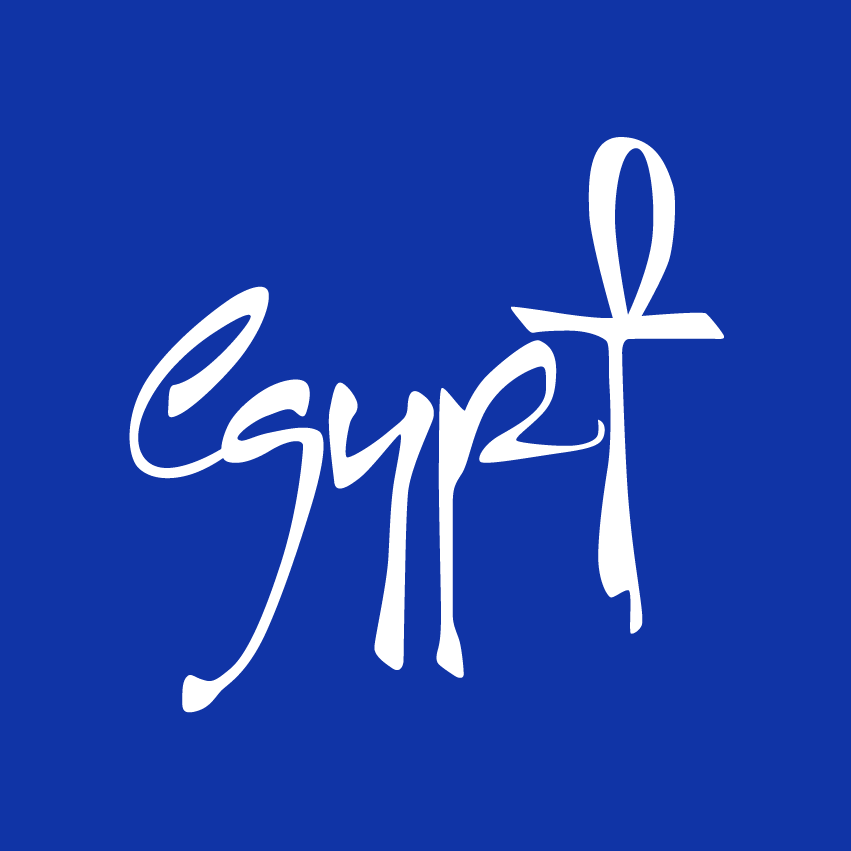 Egypt holidays can be as varied as the rich history of the country itself. Whether you want to explore the pyramids near Cairo, cruise down the Nile, visit the Valley of the Kings near Luxor or have some fun in the sun by the Red Sea, there are plenty of activities for everyone to enjoy.
Beach destinations such as Sharm El Sheikh, Hurghada and more are fabulous options for relaxation, fun and water sports, as well as offering superb bases to explore Egypt's rich culture and world-famous landmarks.
You'll find a myriad of excellent hotels and resorts to choose from, catering for families, couples, friends and solo travellers. Each one offers something different, with many boasting features such as private beaches, waterparks, Kids clubs and spas alongside fabulous accommodation and enticing dining venues.
Benefitting from great weather all year round, these holiday hotspots are perfect whatever the season, whether you're seeking summer fun, winter sun, a half-term treat, or a little Easter excitement.
Egypt is also a superb choice for anyone craving a truly fascinating cultural escape. The mythology of the ancient Egyptians is on par with that of the ancient Greeks and Romans and still affects our culture today, thousands of years later. Those interested in history should visit the Pyramid of Giza, one of the Seven Wonders of the Ancient World, on their holiday in Egypt.
For an experience that mixes culture with the opportunity to unwind, you will struggle to find a better option than cruising down the Nile. This world famous river was extremely important to the ancient Egyptians, meaning there is a wealth of historical sites along the shore, many of which you'll have the opportunity to stop and see.
Take a look at the destinations and accommodation options on offer and start planning your Egyptian adventure today.
Destinations
Hurghada
It's holiday heaven all the way in this amazing beach resort town which runs for 40km along the Red Sea coast. Sandy beaches, glistening waters and luxurious hotels make it a magnet for holidaymakers craving fun in the sun. It is also home to excellent restaurants, boutiques, bars, coffee shops, souks and nightclubs where you can dance the night away. Key attractions include Hurghada Marina, an open-air museum with sand sculptures and a grand aquarium and zoo.
Sharm El Sheikh
There's never a dull moment in the lively resort of Sharm El Sheikh with its superb beaches, crystal-clear waters, luxury hotels, marvellous restaurants and pulsating nightlife. Located near the tip of the Sinai Peninsula, this place has an amazing 35km of magical coastline. It's a dream come true for diving, snorkelling and water sports enthusiasts, while the little ones will be kept occupied at a range of attractions including a Ghibli Raceway karting track, Dolphina Park and Aqua Blue Water Park.
El Gouna
El Gouna is a sun-drenched paradise escape with a delightful 10km stretch of golden sandy beaches, inviting tranquil waters, coral reefs and enchanting lagoons. This up-market getaway north of Hurghada oozes style and sophistication with its charming harbour, boutique shopping, plush hotels and sensational nightclubs. It also boasts a world-class golf course, a myriad of thrilling water sports and a charming town with superb restaurants and bars.
Soma Bay
This sensational getaway is located on an exclusive Red Sea peninsula surrounded by sandy beaches and turquoise waters, with awe-inspiring mountain views. It is home to opulent hotels, a championship golf course and La Résidence des Cascades, a magnificent spa and thalasso wellness centre. You also discover a spellbinding house reef and lagoon, a range of water sports and some of the best places in the Red Sea for snorkelling and scuba diving.
Makadi Bay
This is a delightful resort which is more laid-back than Hurghada and some of the livelier holiday destinations in Egypt. It boasts a pristine horseshoe-shaped beach and is close to enchanting desert sands and a magnificent mountain range. It is one of the newer resorts on the Red Sea but is rapidly developing an excellent reputation. Makadi Bay has some excellent bazaars where you can shop for bargains, a variety of water sports, superb restaurants, and an array of pulsating bars and nightclubs.
Marsa Alam
This dreamy escape is renowned for its amazing unspoilt coral reefs, golden sands and fantastic diving locations. It also boasts lively beach bars, top-quality seafood restaurants and several historical and cultural attractions including the Cleopatra Emerald Mines which date back to 330 BC. Sea fishing is a popular pursuit in Marsa Alam and other activities on the waves include sailing, water-skiing and dolphin-watching trips.
Sahl Hasheesh
This spellbinding bay on the Red Sea is home to several little islands and enthralling coral reefs which are perfect for diving and snorkelling enthusiasts. It is also home to a championship golf course, luxurious hotels, superb restaurants and plenty of water sports action. This charming hideaway between Hurghada and Makadi Bay also has amazing semi-sunken ancient ruins that can be seen from the resort's pier.
Beach Holidays in Egypt
Offering crystal-clear waters and stunning sandy expanses, Egypt's Red Sea coastline is the perfect place for an unforgettable beach holiday in the sun.
The sun-blitzed hotels and resorts in this sensational location are ideal for those who simply want to relax and catch some rays, as well as anyone hoping to take to the sea for thrilling water sports action.
The luxurious hotels are packed with incredible facilities including sumptuous spas and fitness centres, lagoon swimming pools and bumper programmes of evening entertainment.
Many of these opulent havens have their own stretches of private sandy beach, complete with cabanas, showers, jetties, pedal boats and a host of other fantastic amenities. Some also have their own on-site water parks which provide a splashing time for families.
Sharm El Sheikh is a charming beach holiday destination on the Sinai Peninsula with its pristine golden sands, inviting waters and plethora of superb restaurants, cafes and boutiques.
Naama Bay is a sensational sandy strip at Sharm with plenty of activity on the beach and in the turquoise waters. You'll also find plenty of excellent restaurants, cafes and bazaars. Another superb sandy expanse is Ras Um Sid Beach.
Hurghada is a magnet for fun-seekers and it ticks all the boxes with its 40km of spellbinding coastline, stunning beaches and extensive choice of action-packed water sports.
The enchanting bay of Sahl Hasheesh, near Hurghada, really has the wow factor with golden sands, date palms, romantic boat trips and azure waters.
Snorkelling and scuba diving is hugely popular on the Red Sea and the Sha'ab Abu Nuhas and El Quseir reefs are among the incredible locations where you can marvel at the marine life beneath the waves.
If you are looking for a tranquil escape, away from the crowds, you won't be disappointed with Ras Shetan Beach on the Nuweiba-Taba coastline. You can chill out on the sands here and sip refreshing drinks in the low cushioned sitting areas and simple huts.
Other fabulous sandy expanses in Egypt include Mamoura Beach at Alexandria, Cleopatra's Beach, sitting at the tip of Marsa Matruh's peninsula and Dahab Lagoon Beach on South Sinai's shoreline.
Food and Drink in Egypt
You'll come across many flavoursome gastronomic delights in cafes and restaurants throughout Egypt which will satisfy the most discerning palate.
With a culinary history stretching back more than 5,000 years it's no surprise that this sun-kissed land has delicious offerings to tantalise your taste buds.
A favourite dish to start the day with is Shakshouka, a hearty breakfast ensemble consisting of poached eggs, peppers, tomatoes, olive oil, cumin, nutmeg, paprika and garlic.
Koshari is served in cafes and street carts and consists of layers of rice, lentils, chickpeas and macaroni topped with caramelised onions, a red sauce, garlic, vinegar and chilli.
Fattah is a traditional meal which goes back to ancient times and features crispy bread, meat, rice and a tomato sauce, while Mahshi is a wonderful dish consisting of vegetables stuffed with ground beef and rice.
A popular hot dessert is Umm Ali, which dates back to the 13th century and consists of puff pastry, sugar, milk, raisins, nuts and coconut. Konafa is made with noodle-like pastry which is soaked in syrup, stuffed with creamy cheese and topped with nuts.
Egypt's national drink Shai (tea) is served everywhere from cafes and restaurants to truck stops and souvenir shops. The two main varieties are golden koshary tea and dark salida tea. Sahlab is a delicious sweet hot drink made with milk and pure orchid root powder.
Things to do on a family holiday in the Egypt
Egyptian Museum
A great family day out is guaranteed at this wonderful museum in Cairo which boasts more than 120,000 artefacts. Parents and children will be wowed by the exhibits which include mummies, ancient jewellery, pottery and some of the treasures unearthed in the tomb of Tutankhamun.
Camel ride
Climb aboard a camel for a feast of family fun among the sand dunes. A popular activity is to head off on your humped companion for an informative guided tour around the Pyramids of Giza.
Fagnoon Art Centre
This is a fantastic place near Alexandria where the little ones can really let their creative juices flow. There's a huge indoor playground, a mud pit for playful wrestling and children can undertake a range of activities including jewellery-making, welding, painting, gardening, wood carpentry and pottery-making.
Things to do on a couples holiday in Egypt
Felucca Boat Trip
Immerse yourself in the magic of the River Nile with a romantic day trip aboard a felucca, a traditional wind-propelled wooden boat. You'll observe Nubian life on the river bank and at the end of the day you'll moor up and spend a night sleeping under the stars.
Pyramids of Giza
Don't miss the chance to visit one of the Seven Wonders of the World while holidaying in Egypt. You'll be mesmerised by these incredible 4,000 year old structures which include the Great Pyramid of Giza, the Pyramid of Menkaure and the Pyramid of Khafre.
Water sports
Take to the Red Sea for some fun-packed water sports action. A range of exciting choices are available including jet-skiing, wakeboarding, water-skiing, kitesurfing, canoeing and paragliding.
Things to do on a group holiday in Egypt
Valley of the Kings
Enjoy a day trip to this ancient wonder near Luxor which was the resting place of many Egyptian Pharaohs and queens from the 18th, 19th and 20th dynasties, including Ramses II and the boy king Tutankhamun. More than 60 tombs have been discovered here and you can venture below ground to explore several of them.
Hot air balloon ride
Get a jaw-dropping bird's eye view of the rolling desert landscape and the archaeological wonders of Egypt in a sensational ride in a hot air balloon. You'll set off at sunrise on your aerial adventure and be truly amazed by the incredible sights below.
Karnak Temple
Head off in a horse-drawn carriage to the ancient temple of Karnak near Luxor, the largest religious building ever constructed. This incredible man-made marvel on a 200 acres site dates back to 2055 BC and features huge columns, chapels, pylons, great halls and a sacred lake.
Things to do on a solo holiday in Egypt
Khan al Khalili Bazaar
Test out your bartering skills at this wonderful bazaar in Cairo which is a lively and colourful spectacle. You'll come across dozens of stalls selling merchandise galore including leather goods, earthenware, hookah pipes, lanterns, rugs and spices.
Scuba diving
The Red Sea is a great place to dive below the waves to discover the awe-inspiring underwater topography and a myriad of enchanting marine life. Visibility is crystal-clear and there's also the opportunity to check out coral encrusted shipwrecks.
Luxor Temple
This hugely impressive historical landmark on the east bank of the River Nile dates back to the 14th century BC. The best time to visit is early in the day before the crowds arrive or later at sunset when it looks truly spectacular.
Weather
Thanks to its location in north east Africa, Egypt is blessed with great weather all year round. This means you have plenty of options when it comes to choosing when's the best time for your holiday, with summer, winter, autumn and spring escapes all on offer. The hottest months in Egypt are between May and October. During this period, average temperatures range from the high 20s up to 40°C, with the mercury at its highest during June and July. If you prefer your holidays a little cooler, an Egypt break between November and April may be more to your liking. There's still plenty of sunshine around during this time, with temperatures during the day staying well above 20°C and starting to rise from March to the high 20s and low 30s.
Egyptian History
The ancient Egyptians were a true powerhouse in their prime, comparable to the influence of the Roman Empire. Because of this, there is a dense population of mind blowing historical monuments in the country, which makes sightseeing a huge part of holidays in Egypt.
The most famous city in Egypt for history is the capital of Cairo. Located just outside of Cairo and visible from some of the closer Egypt hotels is the Giza Pyramid Complex. This is where the Great Pyramid of Giza, the oldest of the Seven Wonders of the Ancient World, is located, along with two other pyramids. Not far from the Giza Pyramid Complex is the Great Sphinx of Giza, the largest monolith statue in the world.
Inside Cairo itself is the Egyptian Museum, which specialises in ancient Egyptian artifacts. Located in the Egyptian Museum is the Gold Mask of Tutankhamun. This 11kg gold death mask is one of the most famous symbols of ancient Egypt. All of these experiences, coupled with the fact that Cairo itself is a world class city, makes the capital an ideal destination to visit during a holiday in Egypt.
Away from Cairo, the city of Luxor, known as Thebes in ancient times, is a must see for history enthusiasts on holidays to Egypt. As well as containing the Luxor and Karnak Temples, Luxor is home to both the Valley of the Kings and the Valley of the Queens, where Pharaohs and their wives were buried in tombs after pyramids fell out of common use.
Water Sports and Diving
If you are looking for a more action packed Egypt holiday then we suggest checking out the exotic waters of Sharm El Sheikh. Regarded as one of the best places for scuba diving in the world, Sharm El Sheikh is the perfect location for both experts and beginners alike due to the first-class teachers at the resort.
Water sports in general, not just diving, are popular in Sharm El Sheikh. Kite surfing, water-skiing and windsurfing are all popular due to the warm clear waters and moderate winds.
Holidays to Egypt are that rare type of escape that will please both history buffs and adrenaline junkies.
Water sports in general, not just diving, are popular in Sharm el-Sheikh. Kite surfing, water-skiing and windsurfing are all popular due to the warm clear, waters and moderate winds.
Holidays to Egypt are that rare type of holidays that will please both history buffs and adrenaline junkies!