Malta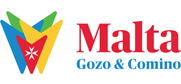 The beautiful island of Malta welcomes visitors to experience a relaxing and idyllic holiday amidst this glorious paradisiacal island. Offering more than just a sun-drenched holiday, Malta is steeped in history spanning over 7,000 years and influenced by greats of society. Warm honey coloured buildings create a truly unique atmosphere and are draped by some of the most fantastic coastlines and rolling hills. Warm and crystal clear waters lap the fine golden sand creating a backdrop for romance, tranquillity, peace and a sense of timelessness. It is no wonder that many couples, families, groups and solo travelers enjoy holidays to Malta so much that they return year after year.
Set in the midst of the Mediterranean, Malta offers you the perfect holiday with a wealth of activity if you can draw yourself away from the magnificent beaches. Setting the scene for an unforgettable holiday and providing the perfect ingredients in which to sit back and relax, Malta will satiate and over indulge your senses. Mythical legends and a rich history of inhabitants make this wonderful island a haven for those who like a little more than just a gorgeous sun soaked beach. Influences from Greek, Romans, Arabians and Phoenicians offer a culture so diverse, you will be hard pushed to realise it all, in just one stay.
With the North African Coast to one side and Italy to the other, Malta holidays offer you excellent year round sunshine characterised with beautiful beaches, stunning flat terrain and a landscape dotted with quaint harbours, creeks and rocky coves. The world is your oyster here in Malta and to experience it all, you will have to keep coming back. Cobbled streets and ancient villages flavour the breath taking scenery. Strolling through these ancient parts provides a wonderful break from the active nightlife or lazy days topping up your tan. You will find culture and traditions drench these villages and allow you to experience the true Maltese way.
Besides the wonderful age-old history, Malta also boasts itself as having superb shopping facilities to tempt even the most experienced of shoppers. International designer labels, Italian Shoes, local crafts and jewellery are just some of the many goods you can purchase. Particular resorts specialise in different appeals so there is no excuse not to pick up a meaningful souvenir of your Malta holiday.
Steeped in history and culture and boasting warm weather, picturesque villages and wonderful beaches it is easy to see why Malta holidays are so popular. Search now for Malta flights and hotels to find the best deals on Malta holidays in 2017 and 2018 with Holidaygems.co.uk.
USEFUL INFORMATION
Currency: Euro
Language: Maltese/English
Local Time: GMT+1
Flight time: Approx. 3 Hours and 30 minutes
Things to see and do on Malta Holidays
If your holiday isn't all about lying on one of Malta's golden beaches then there are a number of activities to keep you busy. The warm weather and clear waters mean that snorkelling and scuba diving are particularly popular on Malta holidays, with wonderful marine life and underwater caves to discover. Windsurfing is another popular activity and boat trips around the island are a popular way to admire the stunning scenery of the island from the sea, making Malta a great choice for family holidays.
For those interested in history then Malta holidays offer numerous historical attractions across the island. The island's ancient capital city of Valletta is popular for its baroque buildings and fortifications. Temples adorn the city along with wonderful architecture and picturesque natural harbours, particular highlights include St John's Cathedral, the Grand Masters Palace and the museum of archaeology. Another place of historic interest would have to be the medieval fortress town of Mdina, steeped in grandeur and draped with rich, historic buildings.
A popular way to discover the beauty of the island is to hire a bicycle and cycle around the island, admire the lush countryside and picturesque scenery. While on holiday in Malta many people take a boat trip and visit the neighbouring island of Gozo which offers equally as spectacular sights.
---
---