Madeira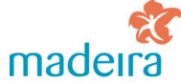 It is easy to see why approximately a million people a year choose to holiday in Madeira. Located off the west coast of Africa and to the north of the Canary Islands this Portuguese island in the Atlantic boasts a Mediterranean style climate & year round warm weather. Summer temperatures average between 24 & 25 degrees Celsius and in Winter the average temperature is between 19 and 20 degrees Celsius. Many people enjoy a winter sun holiday in Madeira or even choose a long stay Madeira holiday through the winter to enjoy the warm weather while temperatures in the UK plunge.
Popular with couples and families Madeira's verdant, mountainous landscape offers a sublime backdrop for relaxing holidays. Hidden coves, pebbly beaches, mountain trails are among some of the hidden charms that make Madeira holidays so popular. Although sandy beaches are in short supply on Madeira itself a short ferry trip to the nearby island of Porto Santo, offers several kilometres of golden sandy beaches and makes an excellent excursion.
The natural flora and fauna of Madeira are a popular attraction, wonderful flowers and plant life give the island year round colour and there are many species of bird to observe. For those looking for further wildlife whale watching and dolphin spotting have become a popular excursion on Madeira holidays and the island is a popular spot for water sports enthusiasts.
Offering history, natural beauty, great restaurants and wonderful hotels basking in year round sunshine, it is easy to see why Madeira holidays remain so popular with couples and families alike.
Things to do on Madeira Holidays
Visit Funchal the largest and oldest town on Madeira. Admire the historic buildings and enjoy the views over the famous harbour. Take in some of the local stores and learn more about the famous Madeira traditions of wine making, embroidery and handicrafting.
For keen walkers and experienced hikers the peaks and hills of Madeira offer fantastic trails and magnificent views. For those who prefer their activity on the water an array of watersports are available from water skiing and surfing to scuba diving.
Take an excursion to one of the neighbouring islands or go on a whale watching or dolphin spotting trip. Seeing these wonderful creature in their natural environment is an enchanting experience and will mean you always have great memories of your Madeira holiday.
Madeira All Inclusive Deals
Madeira attracts many visitors each year with its laid back charm and picturesque views of the surrounding ocean and volcanic landscape.
A Madeira all inclusive holiday is the best way to enjoy this sub-tropical group of islands.
Madeira