Turkey Holidays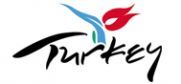 Turkey is famous for its position as the gateway to Asia from Europe. It is where East meets West and, over the years, numerous groups have left their influence, including Persians, Phrygians, Christians and Lycians. Turkey is a melting pot of Mediterranean, Asian and Middle Eastern cultures, making it a unique holiday destination with a rich and deeply-rooted history and culture. With the vibrant capital city of Istanbul, quaint villages, ancient ruins and idyllic destinations on the Aegean, Mediterranean and Black Sea coasts, Turkey is full of hidden gems.
As you navigate its complex terrain, take a cue from the Turkish people who are always friendly and delighted to share their magical treasure trove. Holidays to Turkey are perfect for those who seek a culturally enlightening experience. The country is teeming with archaeological sites, historic landmarks, cultural institutions, traditional customs, and of course, natural beauty. From the ruins of ancient citadels and vibrant cosmopolitan cities, to remote churches and Islamic monuments, to bustling bazaars and serene beach resorts, to deliciously cheap street food and exceptional fine dining, Turkey holidays are filled with endless opportunities and amazement.
If an exciting and enriching trip If that sounds like your cup of çay (Turkish tea), prepare to drink it all in! While Istanbul draws in tourists for its multifaceted culture and history, the beautiful beaches are just as enchanting. Turkey's coastline boasts pristine beaches, breathtaking views and the warm, teal waters of the Aegean and Mediterranean seas. The southwestern coast, known as Turkey's Turquoise Coast, is home to many popular resorts where travellers can relax in the lap of luxury while experiencing all of Turkey's classic delights. Farther east along the Black Sea coast, you'll find archeological sites and other hidden gems.
The verdant mountains, unspoilt beaches and quaint villages all provide for a beautiful and serene experience. Whether you are after a culture-kick, a fun-filled family holiday or a couples retreat in paradise, cheap holidays to Turkey have it all! Search our incredible deals to book the perfect holiday to Turkey in 2020 and 2021 today.
When To Visit
One of the best times to visit Turkey is between May and October, as the weather is perfect for relaxing on the beach and exploring the country's major cities and attractions. Temperatures at this time average between 25°C and 35°C. Alternatively, if you want to explore the mountainous area of Turkey, visit between October and April, as many of the resorts will have snow-capped summits and perfect conditions for winter sports.
Unleash Your Adventurous Side
Holidays to Turkey provide the perfect beach getaway for relaxing and recharging. However, if you yearn for adventure, there are plenty of water sports and thrilling activities to enjoy. The waters' clear visibility and ideal conditions are great for snorkelling, scuba diving, windsurfing and jet skiing. The water isn't the only place to have fun. The nearby mountain ranges boast lush hiking trails, cliff dwellings and stunning scenery. And, for a truly exhilarating experience with impressive views, take to the air by paragliding over the vast ocean waters or hot air ballooning over the sprawling land.
Discover Turkey's Culture and Heritage
Many visitors are drawn to Turkey's impressive ancient ruins and architectural monuments. Turkey is home to a staggering 11 UNESCO World Heritage Sites - these iconic landmarks and historical sites include the Great Mosque and hospital of Divrigi in Sivas, the Goreme National Park and the rock sites of Cappadocia in Nevsehir, Mount Nemrut in Adiyaman, and the archaeological site of Troy in Canakkale. Sightseeing during holidays to Turkey is only part of the fun. For a quintessential Turkey experience, take a culinary tour of the country's rich dishes and take part in the ancient customs and traditions that Turkish people cherish. For an incredibly relaxing time, soak in a thermal pool, or opt for a thorough massage and cleansing, in a classic hamam (Turkish bath) where you'll be pampered by an attendant and receive a heavy-handed scrubbing. In Turkey, tea is more than just a delicious drink. It is a significant cultural ritual and a sacred time that can be a truly rewarding experience when shared with locals. In addition to tea, the country is known for its gastronomy. The fusion of Mediterranean and Middle Eastern dishes creates a burst of intense and harmonious flavours. Just don't leave without trying the kebabs and the alcoholic drink, Raki. ?
A Shopper's Paradise
Turkey's markets are world-renowned for their hand-crafted and ornately decorated goods. From carpets, textiles and furnishings, to clothing and jewelry, to spices and traditional street foods, there certainly isn't a shortage of shopping. The markets provide the best opportunities for scoring one-of-a-kind pieces and luxurious, but surprisingly cheap finds. The Grand Bazaar in Istanbul is the most magnificent of them all. The vivid colors, energetic vendors and tantalizing smells are reason enough to visit. Stock up on all sorts of goods including ceramic bowls, leather clothing and items made of brass, copper and wood. It will be a great opportunity to brush up on your bargaining skills! There is no doubt that upon your arrival you will be showered by the friendly and endearing people of Turkey. Yet, before can hear the ubiquitous and peaceful phrase "merhaba" (hello and welcome), you first have to book your trip. For amazing deals on Turkey holidays in 2020 and 2021, check out our wide range of offerings.
Turkey All Inclusive
When you go all inclusive in Turkey, the savings that result will allow you to experience so much more of this captivating land. The nation has a lot to offer groups of friends and families with children. Zante is well known for its buzzing nightlife, while Mamaris is a fantastic spot for beach sports including parasailing and jet skiing, as well as thrilling buggy and jeep tours.
Find your perfect cheap Turkey all inclusive holidays with HolidayGems today. Don't miss out on all inclusive holidays in Turkey, book now!
Turkey