When you go all inclusive in Turkey, the savings that result will allow you to experience so much more of this captivating land. The nation has a lot to offer groups of friends and families with children. Zante is well known for its buzzing nightlife, while Mamaris is a fantastic spot for beach sports including parasailing and jet skiing, as well as thrilling buggy and jeep tours.
You can enjoy all these activities and more when you book your flights, rooms and all your meals as part of an all inclusive holiday, as the amount you save will take the pressure off your budget as a whole, and means you can afford extra treats such as tours and shopping trips.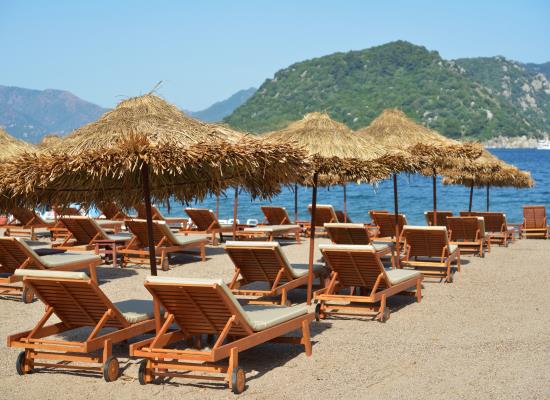 For family groups, the Hotel Lara family club, located in the lively Lara Beach resort, sits only 500m from its own private beach, and features a fantastic outdoor "aqua park" - including two amazing curly waterslides that kids will love. It's also perfect for those who are after a culinary adventure, as its eight restaurants have a huge range of food on offer, including Chinese, Japanese, international, Mexican, Turkish and Italian.
Remember, with an all inclusive deal, your meals come included as part of the deal! For those who fancy an adventure into the more rural areas of the country, including rolling hills and forests, ancient ruins and the beautiful nearby Fethiye hot springs, why not pick the fantastic Montana Pine Resort Hotel for your stay?
In picturesque Ovacik, a free bus ride away from the local beach, the hotel features a relaxing pool, spa, a Turkish hammam, daytime activity programmes, an exceptional à la carte restaurant and great entertainment including Turkish folk shows and live bands – perfect for a couples' break or a holiday with friends.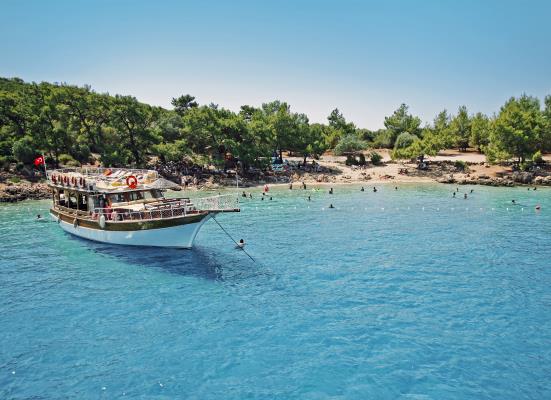 Turkey has so much to offer, whatever the reason for your trip and whether you're travelling alone, with friends or with family. Istanbul is a melting pot of culture, style and history, while seaside towns Kemer and Kalkan offer some of the best bars and clubs in the country as well as great opportunities for kids to splash about in the sea and dig their toes into the warm sand.
Chill out in a traditional Turkish meyhane or bar and enjoy Turkish delight in its homeland, explore the colourful street markets and take a look at the glorious domed roofs of the capital's ancient buildings and mosques, go for a trip out to see the geysers and hot springs of Pammukale or simply stretch out by the pool or on the warm sand of the beach and take in the baking sunshine.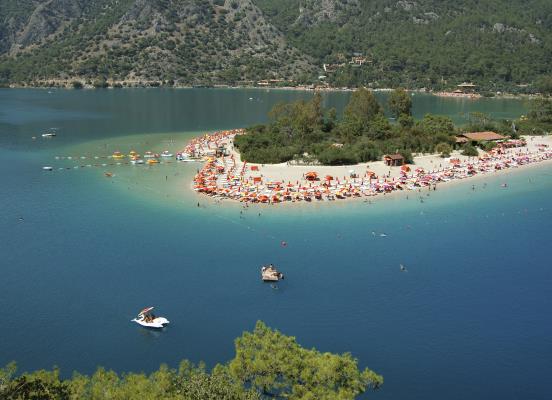 Take a look below at the brilliant all inclusive offers HolidayGems has available in Turkey right now, and see what other destinations have great all inclusive holidays on.