Turkey Water Park Holidays 2017/2018 – Hotels with Water Parks in Turkey
A family trip to the water park can be the highlight of any sunny holiday. So imagine having the water park practically on the door step of your hotel room! That's a very real possibility with our brilliant range of Turkey water park holidays.
Take a look at our deals on Turkey hotels with water parks on site. From thrill seeking slides to super fast flumes and something gentler for the little ones (and Mum!), we've handpicked a range of hotels in Turkey with water parks. So pick up the phone, give us a call and let's get your perfect Turkey water park holiday booked.
View Our 2017 & 2018 Water Park Holidays
Cle Resort Hotel (Ex Armar Club Hotel)
Marmaris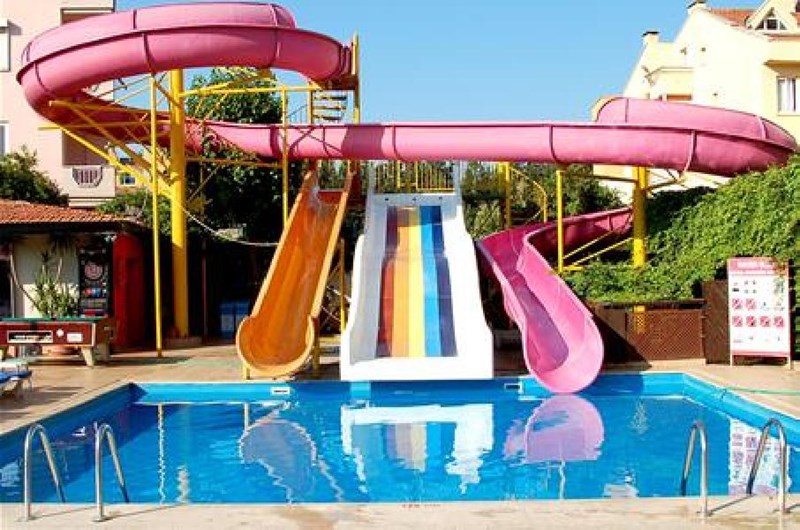 Located in the heart of Marmaris, the Cle Resort Hotelis a beautiful base, surrounded with majestic hills and verdant forests, and complimented with a large harbour. The rooms and suites are feature modern decor and when coupled with the great service, guests will find everything they will need.
From only:
£189pp
CALL NOW TO BOOK!
Sural Hotel is situated directly on the sandy beach. The closest cities to the hotel are Manavgat (12 km), Colakli (2 km) and Side (9 km). To make your stay more comfortable shops, air conditioning, a reception, a mini market, a lounge, a hairdresser, a lobby and a conference room are available.
From only:
£229pp
CALL NOW TO BOOK!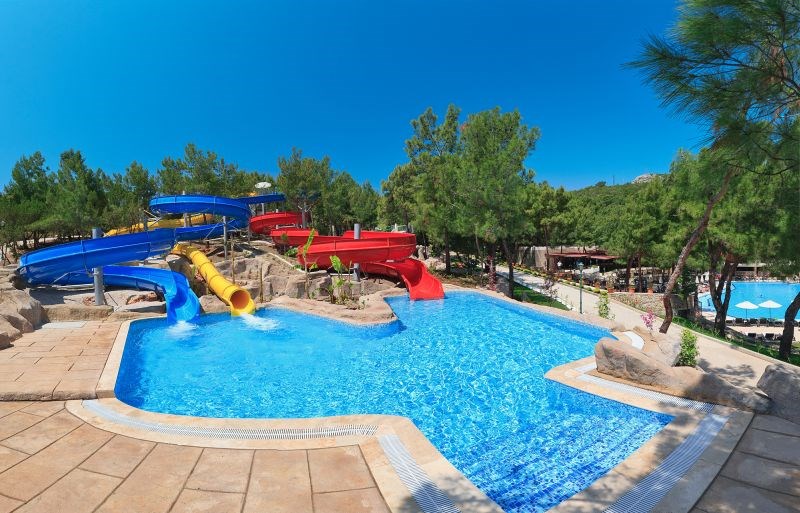 Hotel Bodrum Park is located near the beach and only a short walk to the streets where all bars and restaurants are. The Minibuses stop (public transportation) is in front of the hotel, so you have an easy and economic access to the center of Bodrum which is 16 km away.
From only:
£229pp
CALL NOW TO BOOK!
Crystal Admiral Resort
Antalya
The Crystal Admiral Resort Suites & Spa enjoys a lovely setting on the Turkish Riviera, located 50m from its private beach in Side, Antalya. This All Inclusive hotel has 837 rooms and suites contained within distinctive architecture over 6 floors, overlooking the Mediterranean, pools and landscaped gardens, and boasts a large aquapark.
From only:
£230pp
CALL NOW TO BOOK!
Ephesus Princess Hotel
Kusadasi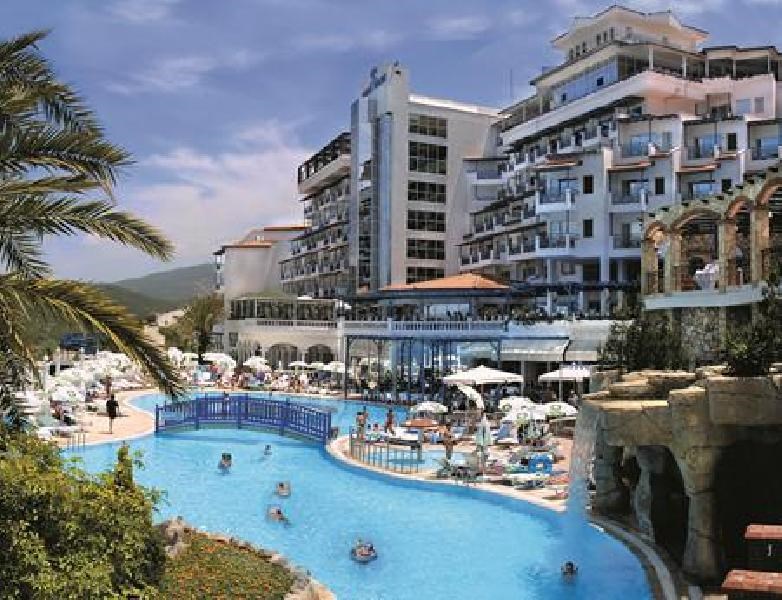 The hotel is approximately 4 miles from the centre of Kusadasi, on a hillside overlooking the sea. Kusadasi has some good seafood and Turkish restaurants and one of the largest shopping bazaars in Turkey with over 1000 jewellery, leather, carpet and souvenir shops. Shops are open 7 days a week.
From only:
£249pp
CALL NOW TO BOOK!
Club Mega Saray Hotel
Antalya
This historical hotel has been catering to tourists since 1992, providing first-class service in Belek near Antalya. Affording grounds that cover some 120,000 m??, the hotel has an original structure built using modernised Seljuk architecture with harmonic natural colours.
From only:
£364pp
CALL NOW TO BOOK!
Long Beach Resort Hotel
Antalya
Long Beach Resort in Türkler has 748 rooms, spread over 9 floors. The hotel is located 50 m from the sandy beach. The closest city to the hotel is Alanya (20 km). To make your stay more comfortable a mini market, an elevator, a lobby, a hairdresser, a reception, a lounge, shops, a conference room and air conditioning are available.
From only:
£372pp
CALL NOW TO BOOK!
Amara Club Marine
Antalya
The 5-star Amara Club Marine Nature Hotel is situated on the south-west Mediterranean coast of Turkey, at Beldibi near to the resort city of Kemer, 40km from the city of Antalya with a backdrop of the Taurus Mountains. Amara Club Marine Nature Hotel is set in 60,000sqm of lush mature green grounds with stylish buildings containing over 300 smart rooms of varying category.
From only:
£379pp
CALL NOW TO BOOK!
Adalya Art Side Hotel
Antalya
Beachfront resort located in Side in the Manavgat-Evrenseki region, on the Turkish coast, close to the beach of Colakli, the historical resort of Side and the town of Manavgat. The Adalya Resort and Spa consists of two-five storey blocks connected to the lobby and the activity areas of the hotel, which is located between Colakli (3 km) and the town of Side (8 km).
From only:
£395pp
CALL NOW TO BOOK!
The hotel is located on a territory of 95.000 m in the resort area of Tekirova, where the sea meets the pine forest at the bottom of the Taurus mountains. Hotel Sungate Rixos features indoor and outdoor pools, outstanding aqua parks and prestigious boutiques. The Kids' Kingdom is 20.000 square meters in size.
From only:
£476pp
CALL NOW TO BOOK!
Other Information
Prices "from" act as an indication only and are per person based on 2 sharing a room, subject to availability. Phone bookings for this offer include transfers and checked luggage. Lead in prices based on London flights, regional departures may carry a supplement. Where local country hotel taxes are charged, these are payable locally and not included in the price advertised. The image used is for illustration purposes only and does not reflect your actual holiday experience. All Inclusive drinks normally consist of locally produced alcoholic and non-alcoholic beverages. Please note some activities may incur a local charge. Luggage allowance may vary, please check at the time of booking. Added value offer are available on selected arrival dates; please check at the time of booking. The above package holidays are fulfilled by Holiday Gems Ltd, agent number S6886 and ATOL number 3973 (Global Travel Group Ltd), whose booking conditions apply. Hotel rating is that of the supplier and may not be the official rating. We reserve the right to withdraw offers at any time. Travel restrictions, conditions and credit/debit card surcharges apply. Please ask at the time of booking for full details. When it's gone, it's gone. Full balance is due 14 weeks prior to departure. Online bookings do not include transfers, luggage or tours – these must be requested at the time of booking.