Portugal Holidays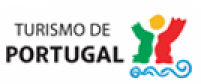 Are you looking for great deals on holidays to Portugal in 2024 and 2025? We've got amazing offers on Portugal family holidays, breaks for couples and singles to the country's top destinations. With the cliff-flanked beaches of Algarve, vibrant streets of Lisbon and the majestic aura of Madeira, there are endless opportunities for exploring this alluring country. Portugal's charming culture, stunning beauty, rich history and budget-friendly attractions are reason enough to visit. Yet, if you need a little more persuading, here are three great reasons as to why you should not miss out on a holiday to Portugal.
The Wonderful Weather
Portugal has great weather year-round with plenty of sunlight. In August, temperatures reach highs of 28°C and are accompanied by a refreshing breeze from the coast. January's temperatures drop between 14°C and 15°C – which is still milder than Northern Europe during that time of year. Whether you enjoy long walks, games of golf or simply catching some rays on the beach, Portugal is the perfect setting for your next sun-soaked holiday.
The Beautiful Beaches
If you're heading to the coast, Portugal boasts some brilliant beaches and stunning seaside scenery. From the 'green coast' in the north to the 'silver coast' in the south, Portugal is a haven for surfers and beach bums alike. If you like to stay active, the Praia de Guincho (outside of Lisbon) is known for its excellent windsurfing. For something more laid back, the Alentejo coastline (north of the Algarve) is home to a couple of peaceful lagoons with calm waters that are ideal for cooling off after sunbathing. The picturesque Algarve is notorious for white sand beaches and inviting waters. However, if you prefer a bit of peace and quiet, Praia da Rocha is set against a spectacular backdrop of red-tinged cliffs and serves as an ideal location to escape the crowds.
The Fantastic Food
Forget Nando's chain restaurant. You need to take a trip to the country to truly experience its addictive cuisine. And, while there is an abundance of perfectly cooked piri-piri chicken, there is so much more to Portugal's gastronomy. From specialty pork and fresh seafood to 'pastel de nata' (Portugal's classic custard tart), expect great ingredients and fantastic flavours when dining out on your Portugal holiday. A tour of the country's culinary culture is not complete without delving into its exceptional wines. After all, the country is world-renowned for its wine making practices that date back centuries. While Portugal is famous for its port, it has recently emerged as one of the world's top producers of dry reds - some of the best of which come from the Duoro valley. Indeed, the post-match tipple that famously ingratiated Jose Mourinho with Sir Alex Ferguson came from this very region. Although the bucolic country may be small in size, it packs a punch with its intense flavours, natural beauty and alluring attractions. So much so, that it deserves more than one visit. Whether you desire an all inclusive deal at one of the top resorts or are looking for trip off of the beaten track, we'll make sure your holidays to Portugal in 2024 and 2025 are memorable ones.
Book online today as we have numerous cheap holidays abroad to look forward to whether it's Portugal or another special destination.
Fun and Excitement on the Beach and Beyond
Holidays to Portugal are filled with fun and exciting adventures that suit all tastes. With the country's identity intrinsically linked to the sea, it's no wonder that many of the best activities revolve around the water. Whether you want to soak up some rays or explore the diverse marine life, there are plenty of aquatic activities to keep you busy. The waters of Algarve provide the ideal conditions for several sports such as surfing, sailing, kite surfing, kayaking and diving. With several resorts offering lessons and rental equipment, it's easy to adopt Portugal's love affair with the water. There are also plenty of family-friendly options like water parks and go-kart racing. Other active pursuits include tennis, horseback riding and mountain biking. Portugal is also home to some of the best golf courses in Europe – many of which offer stunning views of the coast.
Exploring Portugal's Rich Culture and History
No holiday to Portugal is complete without delving into the country's rich history, captivating culture. The astounding architecture and impressive natural beauty has garnered the designation of 15 UNESCO World Heritage Sites. The most popular include: the monasteries in Alcobaça and Batalha; the historic centres of Évora, Guimarães and Oporto; the cultural landscape of Sintra; and the prehistoric drawings and rock-art in the Côa Valley and Siega Verde. Atop Lisbon's highest hill, sits the old Saint George's Castle. While the castle itself is impressive, it is the views from its Ulysses Tower that offer stunning, 360-degree views of the city below. If you really want to see Portugal's vibrant culture, plan your trip around one of the many celebrations and festas (festivals) that take place every year. The Portugal Carnival – which involves ceremonial pomp, grand processions and an abundance of food and live music – takes place during the last few days leading up to Lent. The cities of Lisbon, Loule, Nazare, Ovar and Viana do Castelo provide some of the best opportunities for viewing and participating in the festivities. Other major festivals include the St. Johns Fair in Porto and All Saints Day. Much like the iconic Flamenco culture of Spain's Andalucía region, Portugal has its own music and dance customs. The Fado is a type of traditional folk music that is most popular in Lisbon and nearby regions. The song and dance is led by a singing fadista while guitar and mandolin players accompany his or her poetic lyrics and tone. There are plenty of places throughout the city to enjoy the music, which was also recently added to UNESCOS Intangible Cultural Heritage list. For a cheap and sensory-overloading tour of Portugal's exquisite food and wine, breathtaking scenery and exciting culture, take a look at our wide range of Portugal holiday deals to find your perfect 2024/2025 Portugal holiday today.
Portugal All Inclusive
Portugal has long been an extremely popular destination for many different types of holidaymaker, whether they have chosen to travel alone or as part of a couple, group or family unit.
Find your perfect cheap all inclusive Portugal holidays with Holiday Gems today. Don't miss out on all inclusive holidays with deals on family holidays to Portugal, book now!
Portugal