Egypt Water Park Holidays 2017/2018 – Hotels with Water Parks in Egypt
When the weather's hot, there's no better way to cool down than with a dip in the pool. And these Egypt hotels with water parks shoot a dip in the pool right the way to the next level. Forget a simple hotel pool, with Egypt water park holidays it's all about hotels with several pools, slides and water attractions right on site.
So, if you want slides, lazy rivers and a whole host of splashtastic water park attractions a stone's throw from your hotel room, give us a call today and book your Egypt water park holiday.
View Our 2017 & 2018 Water Park Holidays
Ali Baba in Hurghada South distributed across 9 buildings, has 756 rooms and spread over 3 floors. The hotel is located 50 m from the sandy and gravel beach. The closest city to the hotel is Downtown (15 km). Other cities: Luxor (350 km), Cairo (500 km).
From only:
£156pp
NOW TO BOOK!
Titanic Beach Spa & Aqua Park
Hurghada
The superb Titanic Beach Spa & Aqua Park is in a perfect location with its own private warm white sandy beach right on the Red Sea, surrounded by spectacular landscaped gardens, pools and terraces.
From only:
£171pp
NOW TO BOOK!
Titanic Palace Resort & Aqua Park
Hurghada
General Description: Titanic Palace is located 500 m from the sandy and gravel beach. To make your stay more comfortable a reception, a conference room, a hairdresser, a mini market, air conditioning, a lobby and shops are available. The staff in this 3 storey hotel speaks Arabic, English, French, Russian and German.
From only:
£171pp
NOW TO BOOK!
The Three Corners Rihana Resort
Hurghada
The Three Corners Rihana Resort has been experiencing an extensive revitalization effort these past two years with the result being a modernized and vibrant complex suited to the needs to the many guests who visit each year.
From only:
£210pp
NOW TO BOOK!
Serenity Fun Vity Hotel and Resort
Hurghada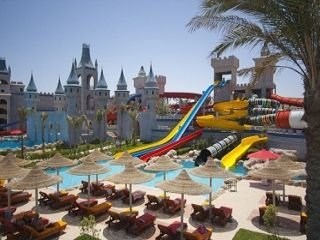 This hotel enjoys a tranquil setting in Makadi. The hotel is situated in close proximity to a host of local attractions, perfect for those who are eager to explore the delights that the area has to offer. Guests can enjoy a host of dining options, shopping opportunities and entertainment venues.
From only:
£269pp
NOW TO BOOK!
Aqua Blu Sharm El Sheikh
Sharm El Sheikh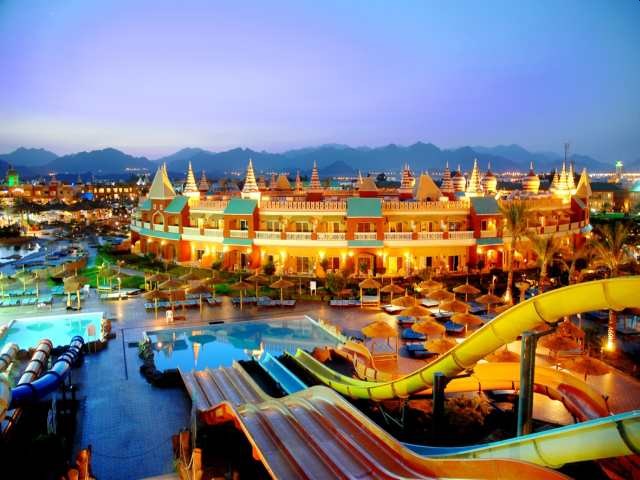 The Aqua Blu Sharm - Aquapark hotel is located on the cliff of Ras Om El Seid and consists of a water theme park and a long promenade with cafes, restaurants, bazaars, a supermarket and a bakery. The rooms are housed in two-storey buildings that are set in well-kept gardens.
From only:
£259pp
NOW TO BOOK!
Jungle Aqua Park
Hurghada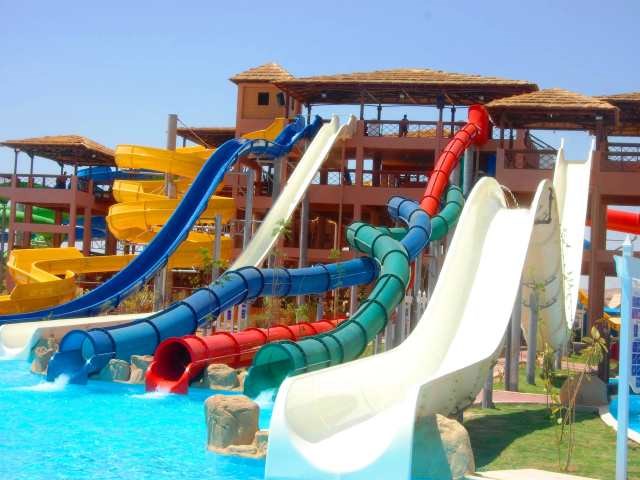 Aqua Beach Water Park The Jungle Aqua Park is one of the foremost water park themed locations in Hurghada. With countless swimming pools and slides, the spacious resort will be sure to entertain, and for those who want to immerse themselves in the local wonders; from deep sea diving to lounging on a sunny beach, guests...
From only:
£239pp
NOW TO BOOK!
Other Information
Prices "from" act as an indication only and are per person based on 2 sharing a room, subject to availability. Phone bookings for this offer include transfers and checked luggage. Lead in prices based on London flights, regional departures may carry a supplement. Where local country hotel taxes are charged, these are payable locally and not included in the price advertised. The image used is for illustration purposes only and does not reflect your actual holiday experience. All Inclusive drinks normally consist of locally produced alcoholic and non-alcoholic beverages. Please note some activities may incur a local charge. Luggage allowance may vary, please check at the time of booking. Added value offer are available on selected arrival dates; please check at the time of booking. The above package holidays are fulfilled by Holiday Gems Ltd, agent number S6886 and ATOL number 3973 (Global Travel Group Ltd), whose booking conditions apply. Hotel rating is that of the supplier and may not be the official rating. We reserve the right to withdraw offers at any time. Travel restrictions, conditions and credit/debit card surcharges apply. Please ask at the time of booking for full details. When it's gone, it's gone. Full balance is due 14 weeks prior to departure. Online bookings do not include transfers, luggage or tours – these must be requested at the time of booking.