It's fast approaching the time of year when we become permanently attached to our woolly hats, coats and scarfs, and turn the heating on full to help warm up those cold, dark evenings.
But alas, there's a light at the end of the tunnel… a warming winter glow that comes with the opportunity to jet abroad to enjoy sunnier climes and beach bliss.
So, without further ado, here are some our top destinations for a sensational winter sun holiday.
Canaries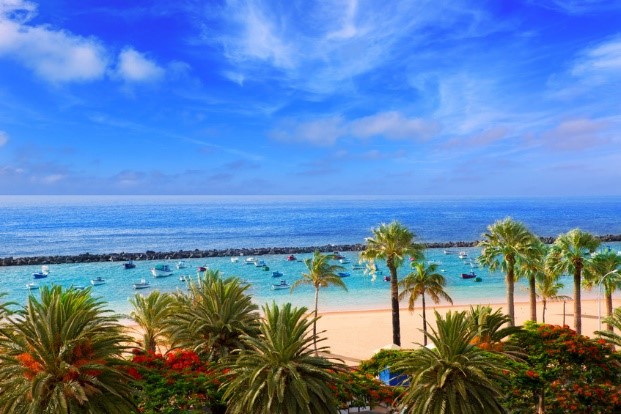 The Canaries have been a favourite winter sun destination for many years.
One of the main reasons is the fact that this group of Spanish islands is only around a 3-hour flight away from the UK.
When you arrive, you can expect glorious sunshine, with temperatures from November to February reaching 25°C.
How does spending winter days relaxing on the beach in Lanzarote sound? Or trying your hand at a variety of water sports in the waters off Gran Canaria? You might prefer to be exploring the rocky coves in Fuerteventura or dancing the night away in sun-kissed Tenerife.
Whichever Canary Island you choose, you're sure to make your shivering friends and family back home green with envy!
Mexico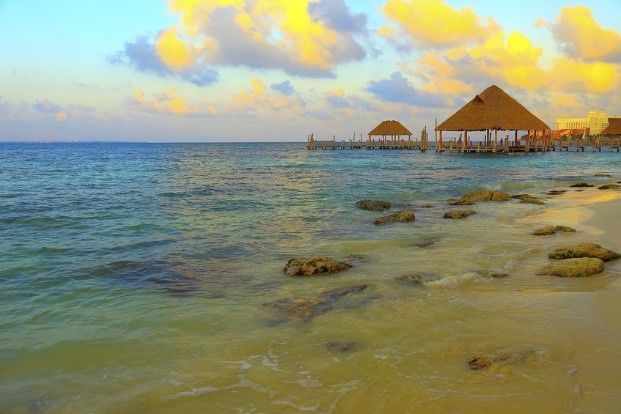 Mexico is another superb destination where you can escape the winter chill. Exotic to the extreme and a world away from mittens, icicles and snow angels, this is the tropical beach getaway that you've always dreamed of. Indeed, you will find pristine, white sands and breathtaking turquoise seas wherever you stay.
The party capital of Cancun is perfect for the young and young at heart, while the shimmering shores of Playa del Carmen are ideal for anyone hoping to spend the winter relaxing on the beach. Playacar is a great choice for scuba diving and snorkelling, while any explorers will delight in discovering the fascinating ancient ruins of Tulum.
Caribbean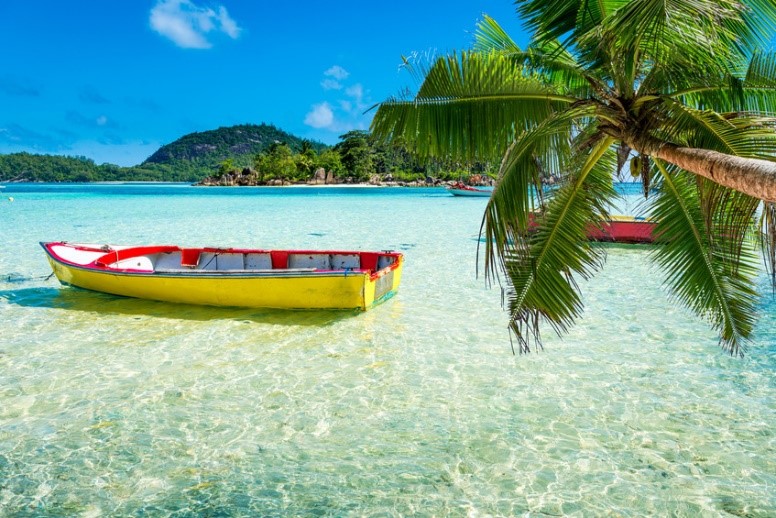 If you're not dreaming of a White Christmas (sorry, Bing!) then, a trip to the Caribbean is most certainly in order. Here you can escape the continuous downpour of sleet and snow and enjoy gorgeous sunny days, the crystal-clear waters of the Caribbean Sea and stunning palm-lined beaches.
Take your pick of paradise destinations from Tobago, Barbados, Grenada, the Dominican Republic and Jamaica.
Morocco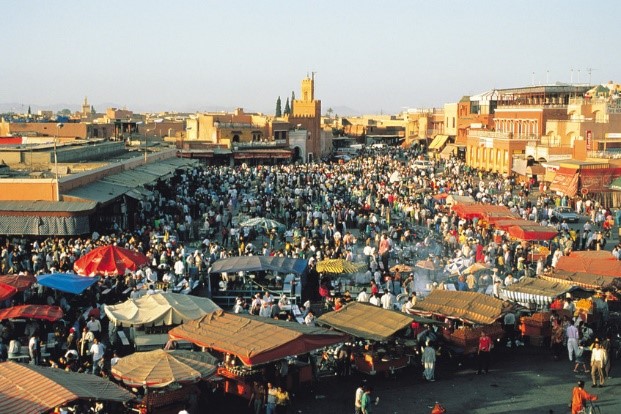 Another incredible destination offering winter warmth and sun-drenched days is Morocco.
Anyone craving relaxed beach days should look no further than Agadir. Alternatively, Marrakech is a cultural melting pot of exquisite architecture and traditional market stalls that will undoubtedly lift you out of your bleak midwinter slumber!