Hotel Roc Grand Camp de Mar
Hotel Roc Grand Camp de Mar - Majorca

Hotel Roc Grand Camp de Mar - Majorca

Hotel Roc Grand Camp de Mar - Majorca

Hotel Roc Grand Camp de Mar - Majorca

Hotel Roc Grand Camp de Mar - Majorca

Hotel Roc Grand Camp de Mar - Majorca

Hotel Roc Grand Camp de Mar - Majorca

Hotel Roc Grand Camp de Mar - Majorca

Hotel Roc Grand Camp de Mar - Majorca
Overview
Head for the delights of Majorca with a stay at the Hotel Roc Grand Camp de Mar, situated in a beautiful town with an amazing beachfront. Kick back by the spacious swimming pool and sun terrace, or feel refreshed with a trip to the spa, which houses a relaxation area, sauna and indoor pool. A taste of the Mediterranean can be had at the buffet restaurant, whilst the bar has a range of drinks and coffee in a modern setting.
Distance from the airport
Palma de Mallorca Airport is approximately 39km away from the Hotel Roc Grand Camp de Mar.
Pricing
---
Lead-in prices below are based on regularly updated cached availability from a variety of UK airports for the stated durations and subject to availability. Please call us on the reservations number above for full details.
Check Availability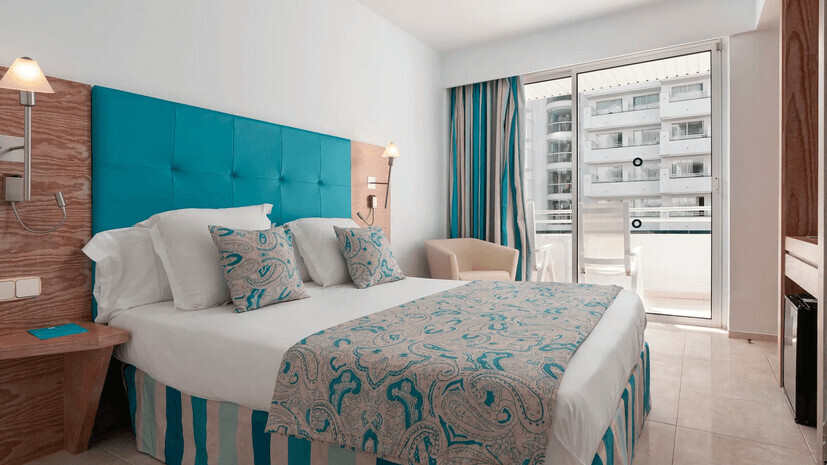 Free Wi-Fi
Satellite TV
Phone
Amenities
Safe (£)
Air-conditioning
Bathroom with shower
Hairdryer
Work desk
Terrace
---
Free Wi-Fi
Bathroom with shower
Terrace
Satellite TV
Phone
Air-conditioning
Amenities
Hairdryer
Safe (£)
Work desk
---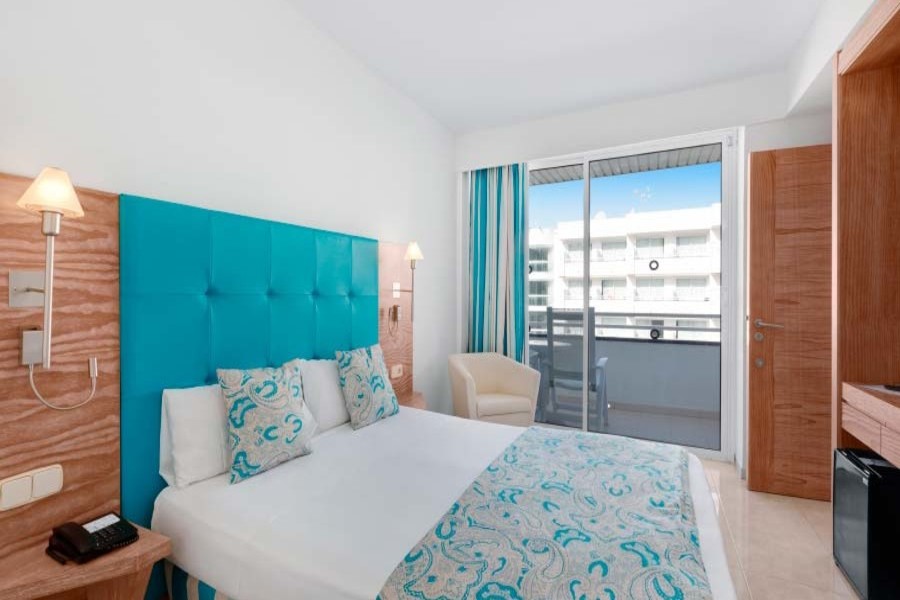 Connecting-rooms
Free Wi-Fi
Air-conditioning
Heating
Phone
Amenities
Satellite TV
Bathroom with shower
Hairdryer
Safe (£)
Work desk
Terrace
---
Check Availability
Facilities
Swimming pool
Spa
Wellness treatments
Sun terrace
Free Wi-Fi
Gym
Tennis court
Multi-use courts
Restaurant
Bar
24-hour reception
Luggage storage
Tourist information
Garden
Parking
Hairdresser
TV room
Games room
All-Inclusive
If you choose to go all inclusive, the programme generally consists of breakfast, lunch and dinner, all buffet style, served in the main restaurant. During meals soft drinks, beer, water and wine are usually offered. Locally produced alcoholic and non-alcoholic drinks like water, wine, soft drinks, beer and spirits are usually served throughout the day (except during meal times).
Details may be subject to change. You will be provided with full details of the all-inclusive programme on arrival at the hotel.
Dining
Restaurant
Buffet with Mediterranean cuisine
Bar Cafeteria
Check Availability