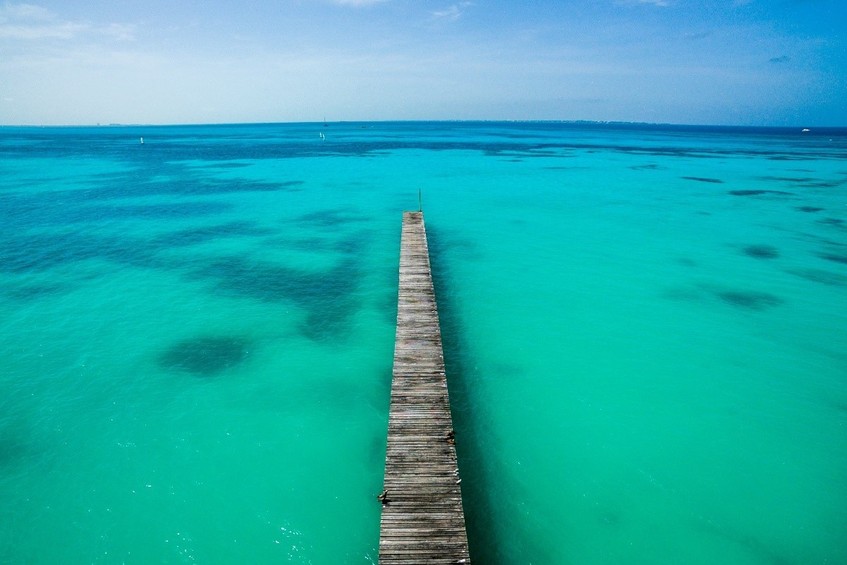 From powdery white sand and crystal clear waters to tasty tacos and tantalising tequila, Mexico is the ultimate holiday destination.
All-inclusive, luxury resorts line the palm-fringed beaches of Cancun and Playa Del Carmen, while further inland Mayan ruins and forgotten temples await among lush tropical forests.
With a desirable year-round climate and generous sunshine hours throughout even the winter months, you probably don't need any more convincing that Mexico is the perfect holiday destination. However, here at Holiday Gems, we've rounded up 5 extra reasons why you should visit this sensational country.
1. The beaches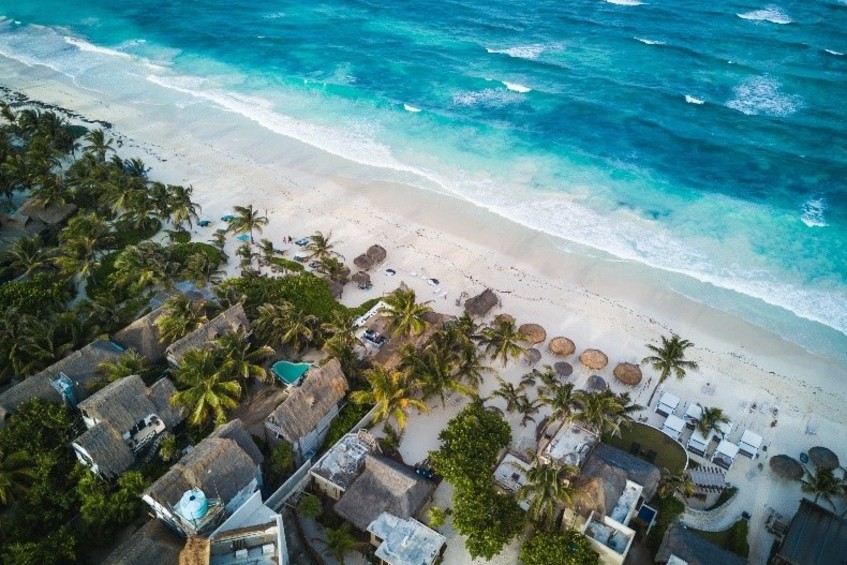 Perhaps the most obvious allure of Mexico and the popular holiday resorts of Cancun and the Riviera Maya are the spectacular white-sand beaches. Fringed with swaying palms and kissed by the glistening turquoise waters of the Caribbean Sea, the breathtaking natural beauty of Mexico's shoreline is sure to leave you spellbound. Equally as enchanting are the cenotes, vibrant pools of emerald and turquoise waters hidden among the nearby tropical forest. The cenotes are natural sinkholes where a cave ceiling has collapsed, often vividly blue in colour and with tunnels leading off below the surface.
2. The food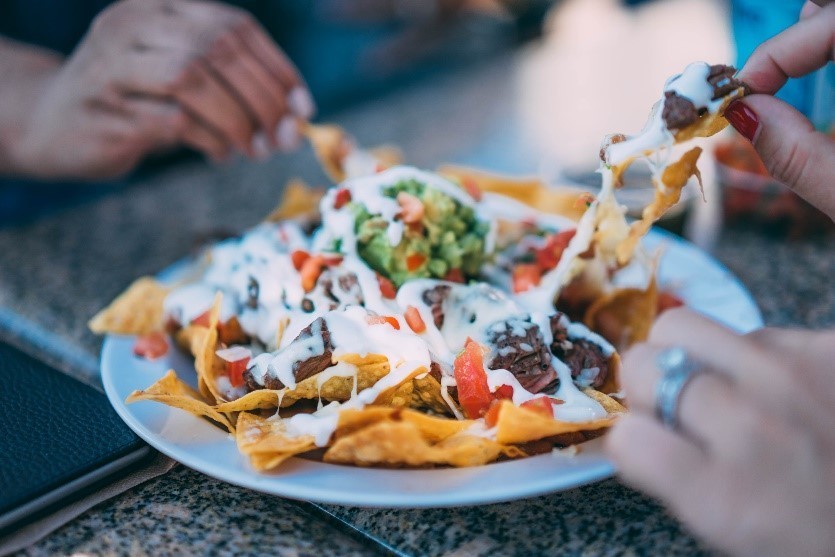 Mexican food is known and appreciated world-wide, with tasty dishes such as tostadas, quesadillas and Huevos Rancheros being emulated in traditional Mexican-style around the globe. With a trip to Mexico you should indulge in an easy and comforting frittata, some tantalising tacos with a meaty filling, fresh guacamole and salsa, and empanadas stuffed to the brim with spicy cheese and beans.
3. Luxury Hotels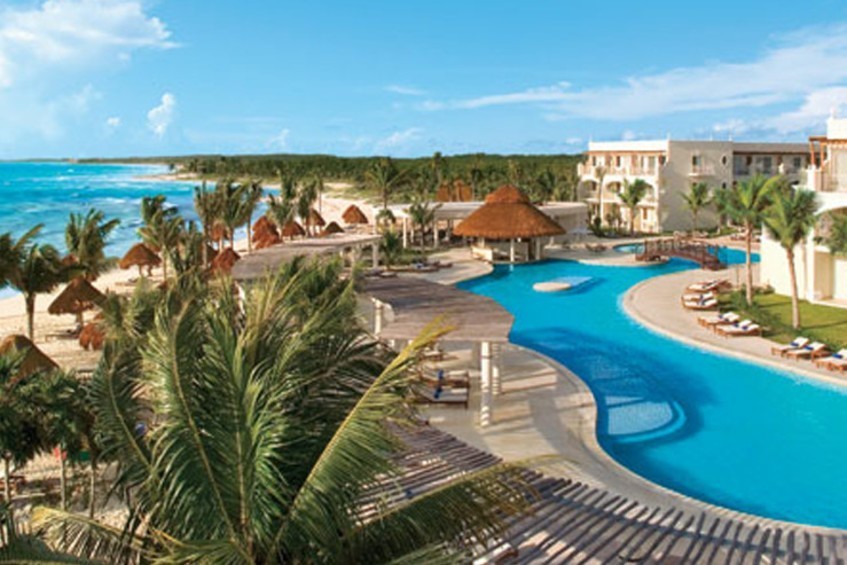 There are not many other places in the world where it is possible to get out of bed, stretch a little and step directly onto soft sands framed by palm trees. An example of this postcard-perfect haven is the Dreams Tulum Resort and Spa, where low-rise, colonial style buildings overlook the incredible azure sea and verdant, tropical gardens. Rooms boast terraces, balconies and some even enjoy swim-up access with a hammock, perfect for an afternoon siesta.
4. The Culture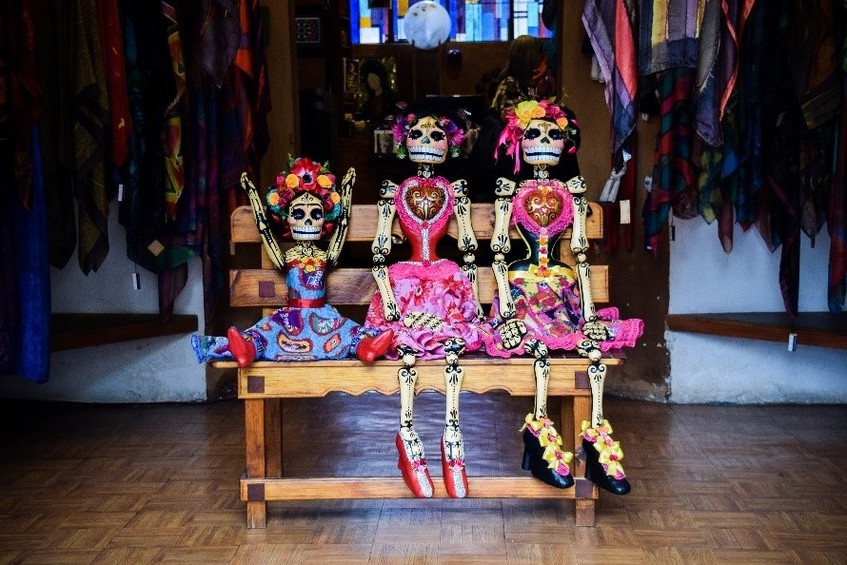 Image: Valeria Almaraz on Unsplash
Many are aware of Mexico's famous 'Dia de los Muertos' or Day of the Dead festival, when families join together to celebrate the lives of lost loved ones on November 1 and 2 each year. It is not a morbid or gloomy time, but rather a colourful celebration of life, with the most raucous festivities occurring in Oaxaca and Janitzio. Cinco de Mayo is also widely celebrated on May 5 to mark the Mexican Army's victory over the French in the Battle of Puebla. Less of a cultural celebration and more of an excuse to party is Spring Break. This annual holiday sees hoards of young-adults flock to Cancun and the holiday resorts of Mexico is search of fun.
5. The History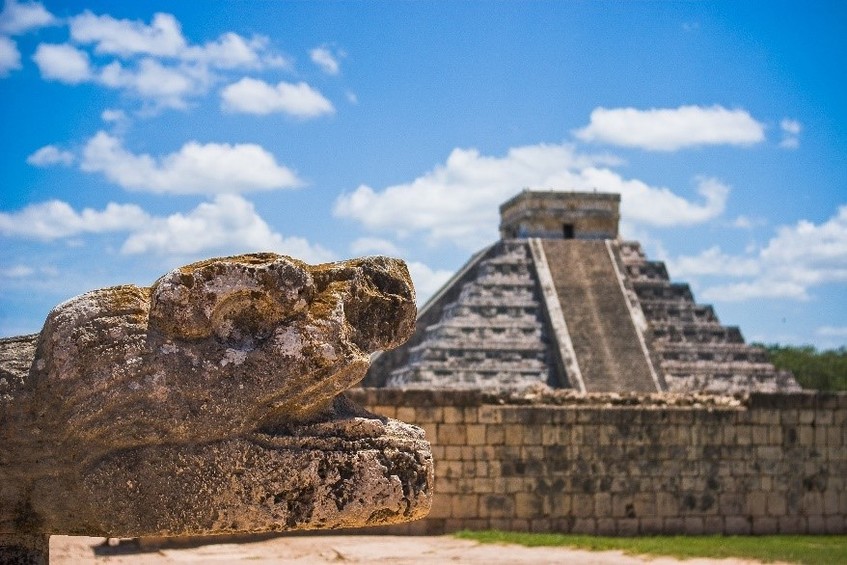 Image: Marv Watson on Unsplash
If you're staying at a hotel on the Riviera Maya It is likely that your hotel will offer an excursion to the Mayan ruins of Chichen Itza, which are well worth a visit but do get very busy. If you're seeking an authentic historic experience, we recommend a private tour by a local guide to one of the other, more hidden historical sites.
Take a look at the fantastic hotels and resorts on offer and start planning your Mexico holiday today.