Iberostar Club Cala Barca
Iberostar Club Cala Barca - Majorca

Iberostar Club Cala Barca - Majorca

Iberostar Club Cala Barca - Majorca

Iberostar Club Cala Barca - Majorca

Iberostar Club Cala Barca - Majorca

Iberostar Club Cala Barca - Majorca

Iberostar Club Cala Barca - Majorca

Iberostar Club Cala Barca - Majorca

Iberostar Club Cala Barca - Majorca

Iberostar Club Cala Barca - Majorca

Iberostar Club Cala Barca - Majorca

Iberostar Club Cala Barca - Majorca

Iberostar Club Cala Barca - Majorca

Iberostar Club Cala Barca - Majorca

Iberostar Club Cala Barca - Majorca

Iberostar Club Cala Barca - Majorca

Iberostar Club Cala Barca - Majorca

Iberostar Club Cala Barca - Majorca

Iberostar Club Cala Barca - Majorca

Iberostar Club Cala Barca - Majorca
Overview
Discover the enchanting hidden cove of Cala Barca Trencada, a sun-drenched white sand bay accessed only on foot through a cluster of pines. Tempted? With a holiday at the Iberostar Club Cala Barca, you can enjoy almost exclusive use of this picture-perfect beach and all of the hotel's fantastic facilities. From the onsite spa, to the various pools and children's club there is something for everyone at this idyllic abode. Live the Mediterranean dream with the entire family and stroll barefoot to one of the retro-chic food trucks for some fresh pasta, before creating valuable memories splashing around at the pool.
How far is the nearest beach?
The nearest beach is just a stone's throw away from the hotel.
Distance from resort centre
The hotel is located just outside of the small resort of Portopetro and a variety of activities and tours are available within just a short drive.
Distance from airport
Palma de Mallorca Airport is approximately 65km away from the Iberostar Club Cala Barca
Pricing
---
Lead-in prices below are based on regularly updated cached availability from a variety of UK airports for the stated durations and subject to availability. Please call us on the reservations number above for full details.
Check Availability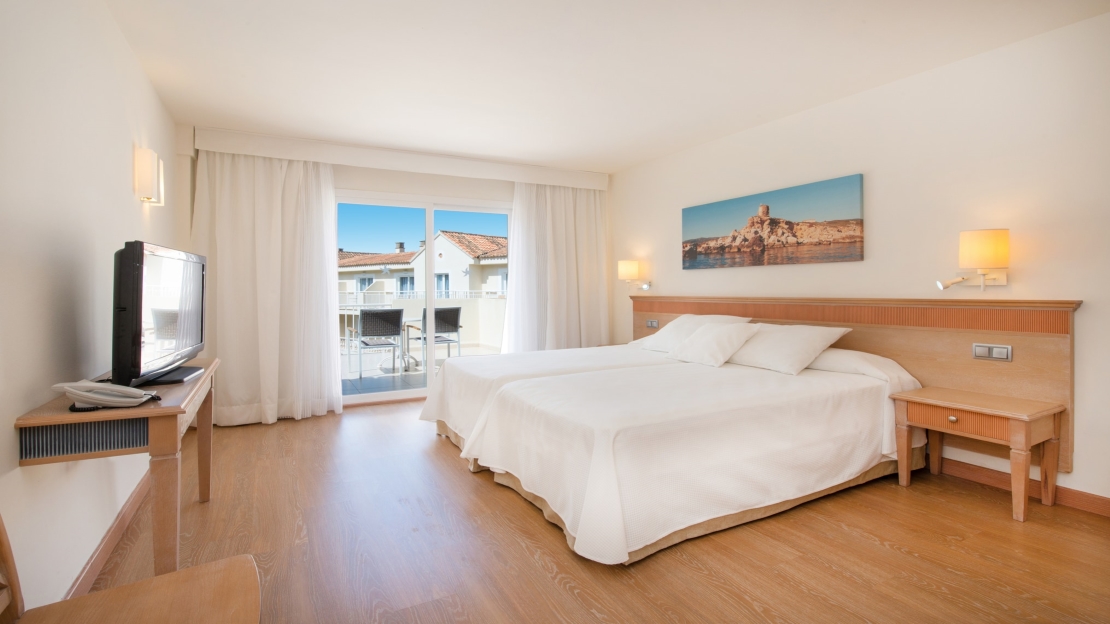 Wi-Fi
TV
Mini-bar
Microwave
Telephone
Bathroom
Air conditioning
Safe
Also available with side sea view
Also available as superior with private terrace or balcony
---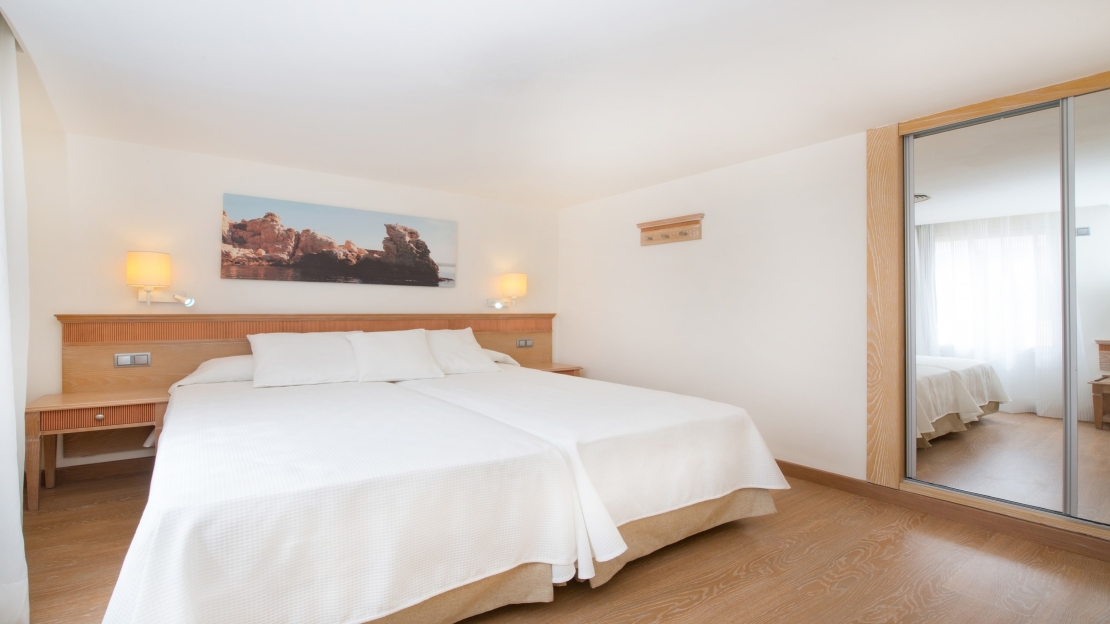 Living room with sofa bed
Wi-Fi
TV
Mini-bar
Microwave
Telephone
Bathroom
Air conditioning
Safe
Available with priority location
Available with garden view
---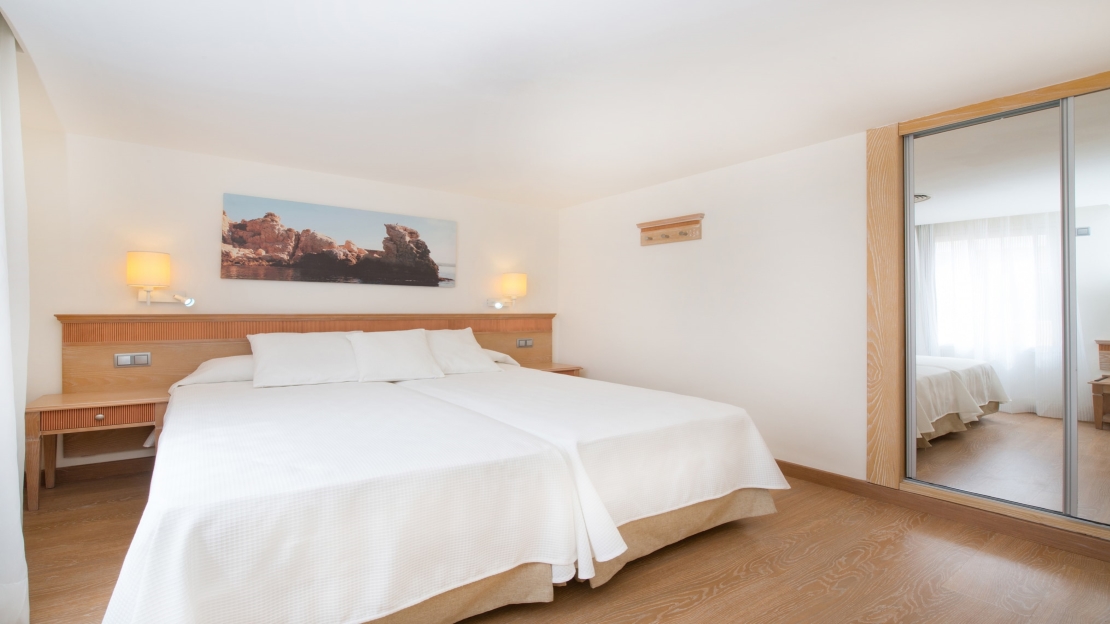 2 rooms linked by corridor
Living room
Bathroom
Mini-bar
Microwave
Telephone
Air conditioning
Safe
---
Check Availability
Facilities
Beach club
5 swimming pools
4 children's pools
Children's club
Teens' club
Maxi club
Professional animation shows
Spa
Playground
Tennis
Shopping area
Sporting activities
Free Wi-Fi
All-Inclusive
The all-inclusive package at the Iberostar Club Cala Barca includes:
Buffet breakfast
Buffet lunch
Buffet dinner
Drinks and snacks
Bottle of water in the room, replaced daily
Details may be subject to change. You will be provided with full details of the all-inclusive programme on arrival at the hotel.
Dining
Baleares Restaurant
Buffet restaurant with international cuisine
Capricho Pizza Restaurant
Italian food and Tex-Mex buffet
Mediterranean Restaurant
SeaSoul Beach Club
Salads, pasta dishes, pizzas, burgers, paella and meat/fish dishes
NOT included in all-inclusive programme
Food Truck
Asian noodles, Italian pasta and hot dogs
Check Availability