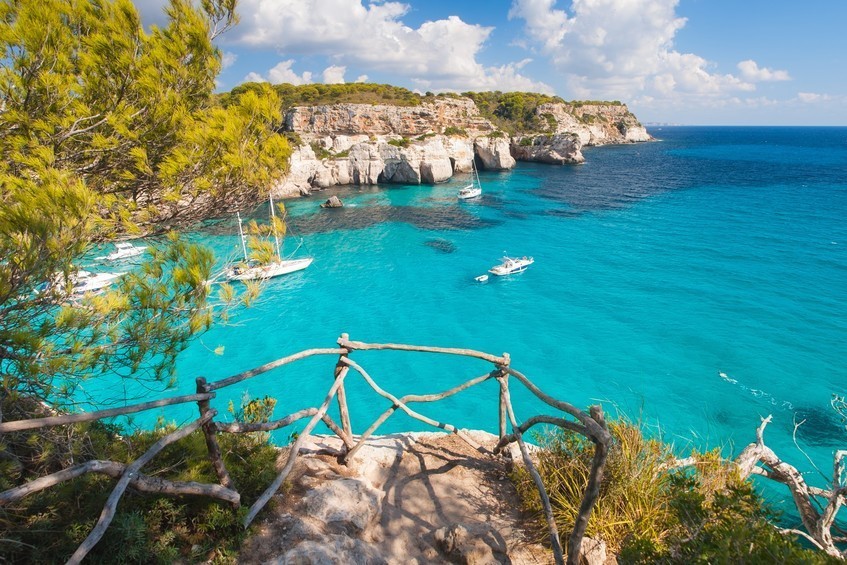 With a combination of wonderful beaches, fantastic scenery and superb weather it is easy to see why the Balearic Islands are among the most popular holiday destinations for UK travellers.
Despite the Balearic archipelago being made up of many, many islands, only Majorca, Menorca, Ibiza and Formentera are inhabited. Each has different attributes and qualities, but all are equally as beautiful. Here's a quick guide to help you decide which is the perfect island for you.
Majorca
Majorca is the largest of the four main Balearic Islands renowned for fantastic weather and vibrant nightlife. There is, however, a quieter, calmer and more scenic side to the island, witnessed during breath-taking appearances in the BBC Drama, The Night Manager.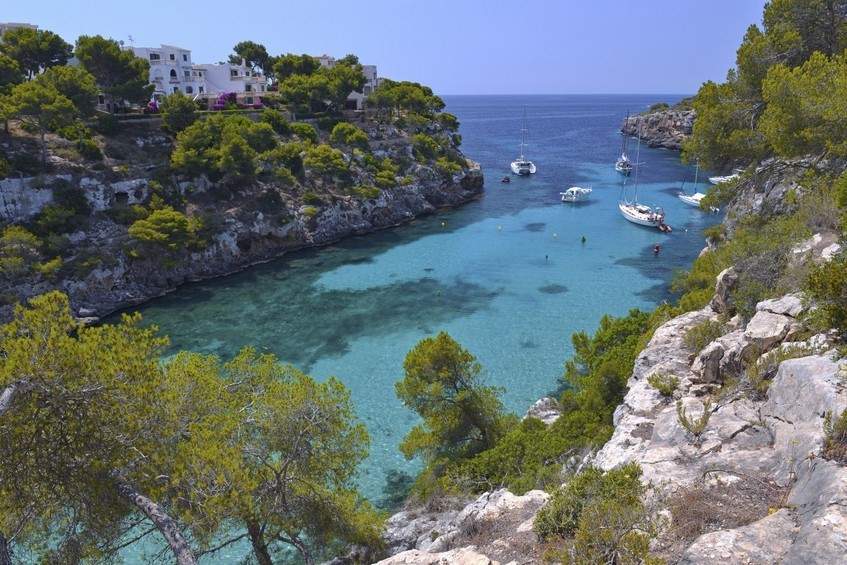 Best Beach
If you want secluded serenity and sand white enough to rival the Caribbean, head to Es Trenc on the South Coast. You will need a car or transport to reach its peaceful location, but it's well worth the trip. Alternatively, seek out the secret spots of Mondrago Natural Park.
Food
Majorcan food is unsurprisingly heavily influenced by Spanish cuisine, with tapas being a main player in the culinary field. However, the Majorcans have their own take on Paella, and use pasta rather than rice. They also cater for those who don't eat meat, in the form of tumbet, a tasty vegetable dish. For meat lovers, Majorca is famous for sausage dishes as well as lamb and suckling pig. For those with a sweet tooth, be sure to sample a slice of turron, nougat handmade from local almonds.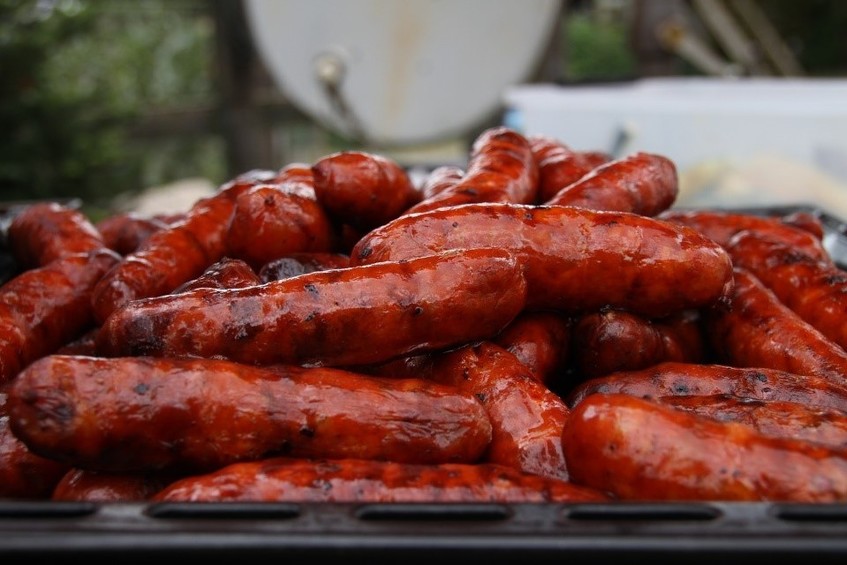 Image: MonicaVolpin at
Pixabay
Nightlife
For bustling nightlife you'll want to head to one of the bigger resorts on the island, such as the capital city of Palma, Magaluf or Alcudia.
Attractions/ Things to do
In and around Palma there is an array of historical attractions, as well as a number of fantastic golf courses. There are also several waterparks on the island, as well as Katmandu theme park, which is located in Magaluf. The charming town of Soller is also well worth a visit to enjoy the unspoilt coastal beauty.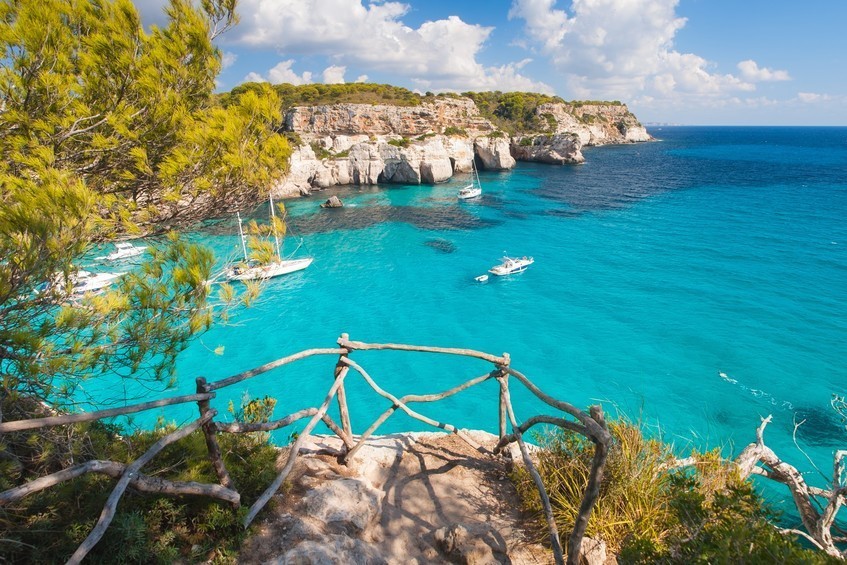 Menorca
The island of Menorca is about a third of the size of Majorca and is the perfect choice if you're looking to spend your days enjoying the glistening Mediterranean Sea. Menorca also boasts a thriving leather goods industry, meaning picking presents for friends and family has never been easier.
Best Beach
Menorca is teeming with stunning coves and breath-taking beaches. Platges de Son Saura is the low-key beach where millionaires moor up and children can play safely in the rolling dunes.
Food
For lunch, choose a local deli shop specialising in 'Plats Preparat', where you can choose from a selection of savoury treats and enjoy a hearty lunch for a bargain amount. For dinner, tapas is again popular as well as sobrassada, pork sausage meat made with sweet paprika, giving it an orange-red colour. Be sure to sample the island's own Mahon cheese, perhaps washed down with some Pomada – gin mixed with crushed ice and bitter lemon.
Nightlife
The island's two cities, Ciutadella and Mahon are the best bet for buzzling bars and exciting nightlife. For a unique experience, visit Cova D'en Xoroi, a cave in the cliffs of Cala En Porter that turns into a club come late evening.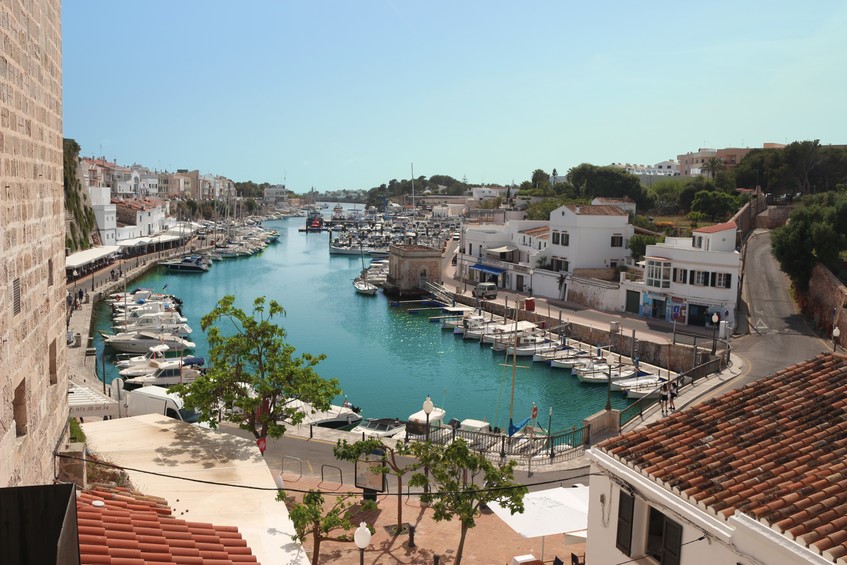 Attractions/ Things to do
It's no surprise that Menorca was named a UNESCO biosphere reserve in 1993, and so the most popular activities include hiking, water sports and visiting historical sites.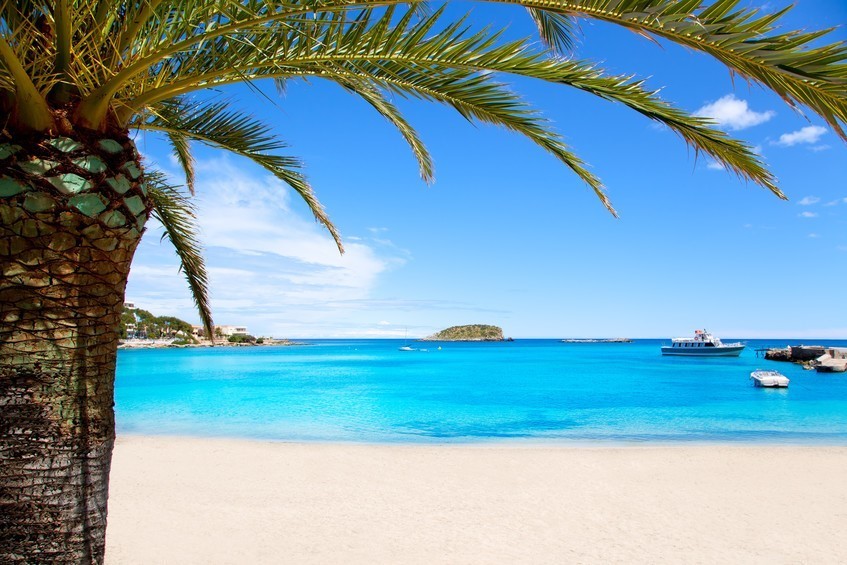 Ibiza
Known for it's partying, hedonism and free-spirited nature, Ibiza's reputation definitely precedes itself. There is no denying, it is good at what it does best – with Amnesia and Pacha running the party scene since the 1970s. However, Ibiza has strayed from its hippy roots in recent years, becoming an electronic dance music mecca. Despite this, the north and east of the island maintains much of its bohemian origins.
Best Beach
Head to Benirras Beach in the north for unbelievably clear water and a spectacular sunset show, accompanied by the sound of the hippy bongo drummers.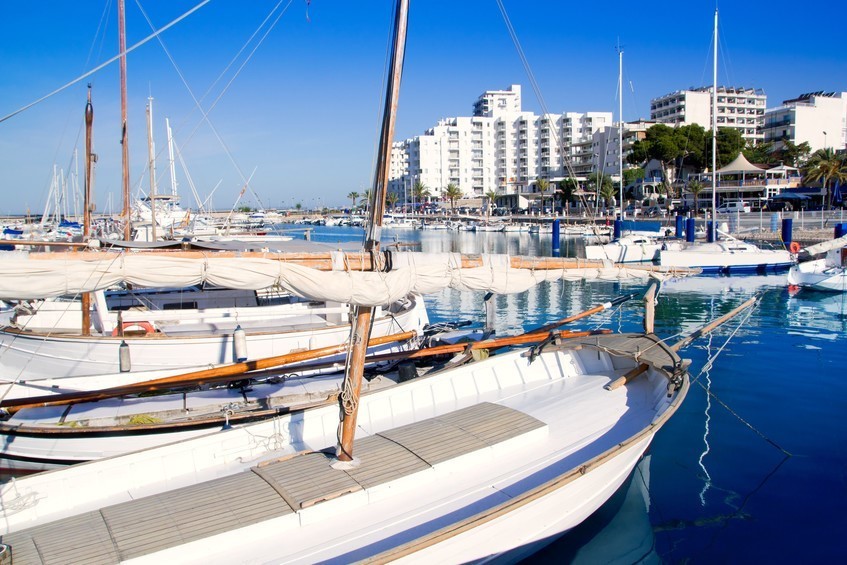 Food
Ibiza has a few of its very own traditional dishes including Ensalada Payesa, made from potatoes, roasted peppers and boiled eggs, accompanied with sliced onions, fresh tomatoes and olives. Arroz de Matanza is a dish from history, a mix of rice, pork and herbs in a rich sauce. Ibiza also has its own version of bread and butter pudding made from left over 'ensaimadas', a local sweet bread.
Nightlife
Needless to say, world-class nightlife can be found in Ibiza, in super clubs and bars between San Antonio and Ibiza town.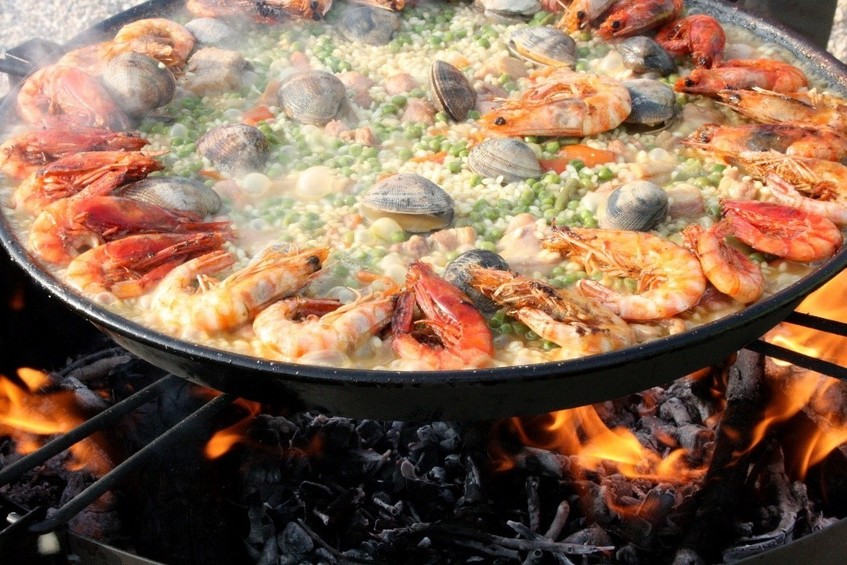 Image: EstudioWebDoce at
Pixabay
Attractions/ Things to do
For those wanting to continue the partying in the day, various boat trips, boozy excursions and beach clubs can be found close to most resort centres. Alternatively, the Las Dalias hippy market is an incredible experience featuring an abundance of stalls offering handmade produce and perfect gifts.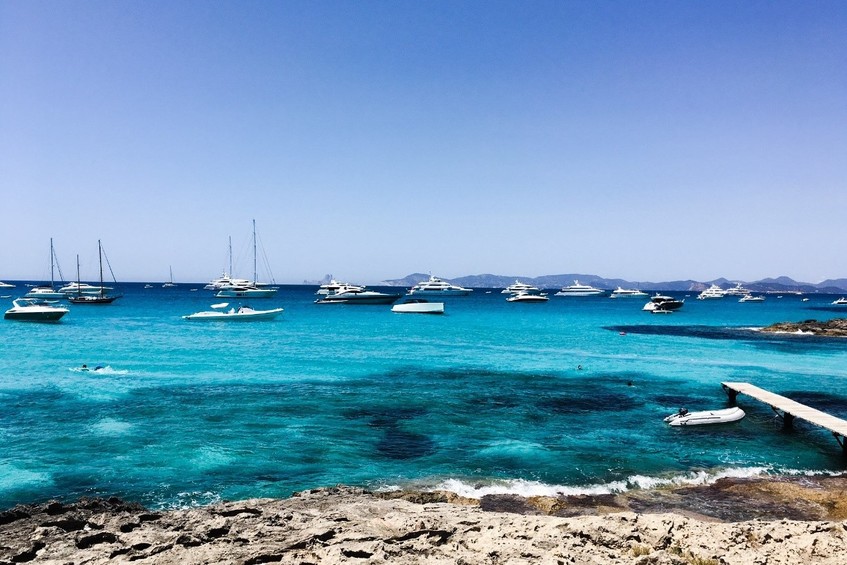 Formentera
Described as Ibiza's little sister, Formentera is the place to go when Ibiza gets too much. Locals describe the beaches as 'better' than the Caribbean, for the simple reason that the waters are just as clear and vivid, but a whole lot more refreshing compared to the balmy baths of the tropics.
Best Beach
It is almost impossible to choose between the beaches of Migjorn, Illestes and Levant. They are all long sashays of powdery white sand with crystalline waters. However, in the high months of the summer they are becoming more and more popular, making it difficult to bag a good spot if you arrive late.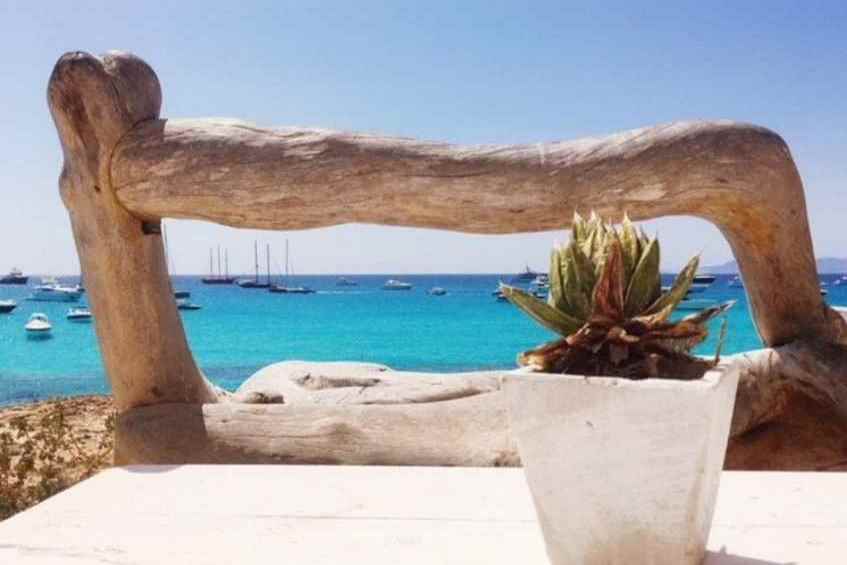 Food
Seafood is the best bet on the island, with restaurants serving everything from fresh seafood linguini to cold octopus and mussels.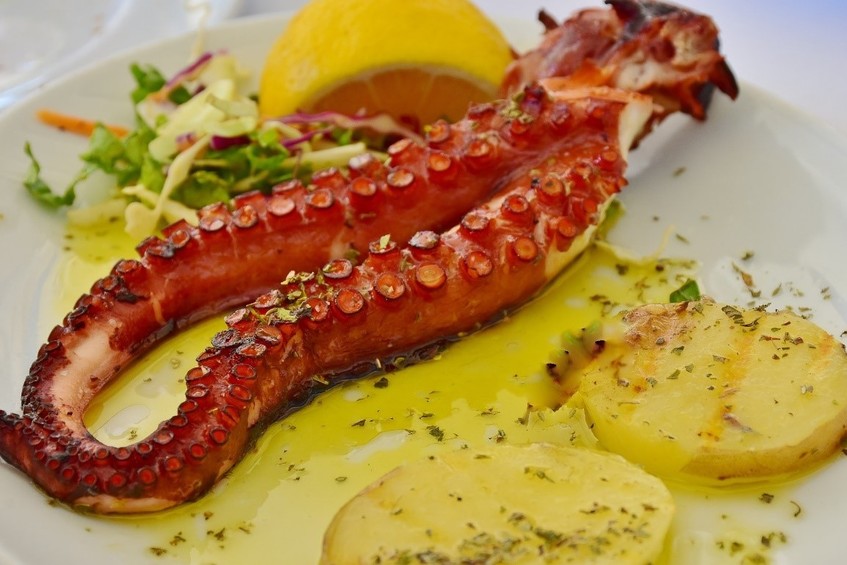 Image: RitaE at
Pixabay
Attractions/Things to do
Being such a small island, there isn't much to do on Formentera, but trust us, once you see those beaches, you won't want to be anywhere else.