MGM Grand Hotel and Casino
MGM Grand Hotel and Casino - Las Vegas

MGM Grand Hotel and Casino - Las Vegas

MGM Grand Hotel and Casino - Las Vegas

MGM Grand Hotel and Casino - Las Vegas

MGM Grand Hotel and Casino - Las Vegas

MGM Grand Hotel and Casino - Las Vegas

MGM Grand Hotel and Casino - Las Vegas

MGM Grand Hotel and Casino - Las Vegas

MGM Grand Hotel and Casino - Las Vegas

MGM Grand Hotel and Casino - Las Vegas

MGM Grand Hotel and Casino - Las Vegas

MGM Grand Hotel and Casino - Las Vegas

MGM Grand Hotel and Casino - Las Vegas

MGM Grand Hotel and Casino - Las Vegas

MGM Grand Hotel and Casino - Las Vegas

MGM Grand Hotel and Casino - Las Vegas

MGM Grand Hotel and Casino - Las Vegas

MGM Grand Hotel and Casino - Las Vegas

MGM Grand Hotel and Casino - Las Vegas

MGM Grand Hotel and Casino - Las Vegas

MGM Grand Hotel and Casino - Las Vegas
Overview
Get ready for thrills, excitement and an abundance of fun with an unforgettable Las Vegas holiday at the incredible MGM Grand Hotel and Casino. This iconic venue boasts a vast array of amazing facilities, sublime accommodation and a variety of stylish bars and sublime restaurants, all combining to ensure you enjoy a phenomenal stay. If you can bring yourself to leave the complex, the famous Las Vegas strip is right on your doorstep with even more amazing attractions, shows and casinos to experience during the holiday of a lifetime in this spectacular city.
Distance from resort centre
The MGM Grand is surrounded by shops, bars, restaurants and attractions in the centre of Las Vegas.
Distance from airport
McCarran International Airport is approximately 2km away from the MGM Grand.
Pricing
---
Lead-in prices below are based on regularly updated cached availability from a variety of UK airports for the stated durations and subject to availability. Please call us on the reservations number above for full details.
| | Based on 7 Night Holidays |
| --- | --- |
| Date | Room Only |
| June 2022 | £1129pp |
| July 2022 | £1199pp |
| August 2022 | £929pp |
| September 2022 | £879pp |
| October 2022 | £819pp |
| November 2022 | £589pp |
| January 2023 | £789pp |
| February 2023 | £779pp |
| March 2023 | £549pp |
| April 2023 | £799pp |
| | Based on 10 Night Holidays |
| --- | --- |
| Date | Room Only |
| September 2022 | £1029pp |
| April 2023 | £839pp |
| | Based on 14 Night Holidays |
| --- | --- |
| Date | Room Only |
| June 2022 | £1949pp |
| August 2022 | £1329pp |
| September 2022 | £1439pp |
| October 2022 | £1979pp |
| February 2023 | £1919pp |
| April 2023 | £2399pp |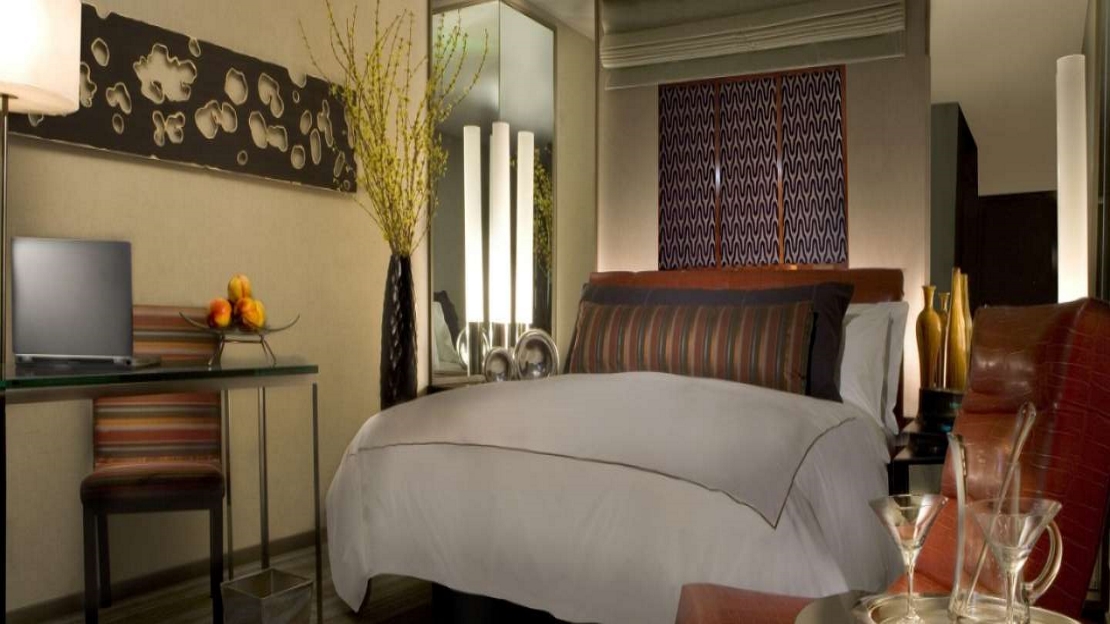 King-size bed
TV
Wi-Fi
Capacity: 2 people
---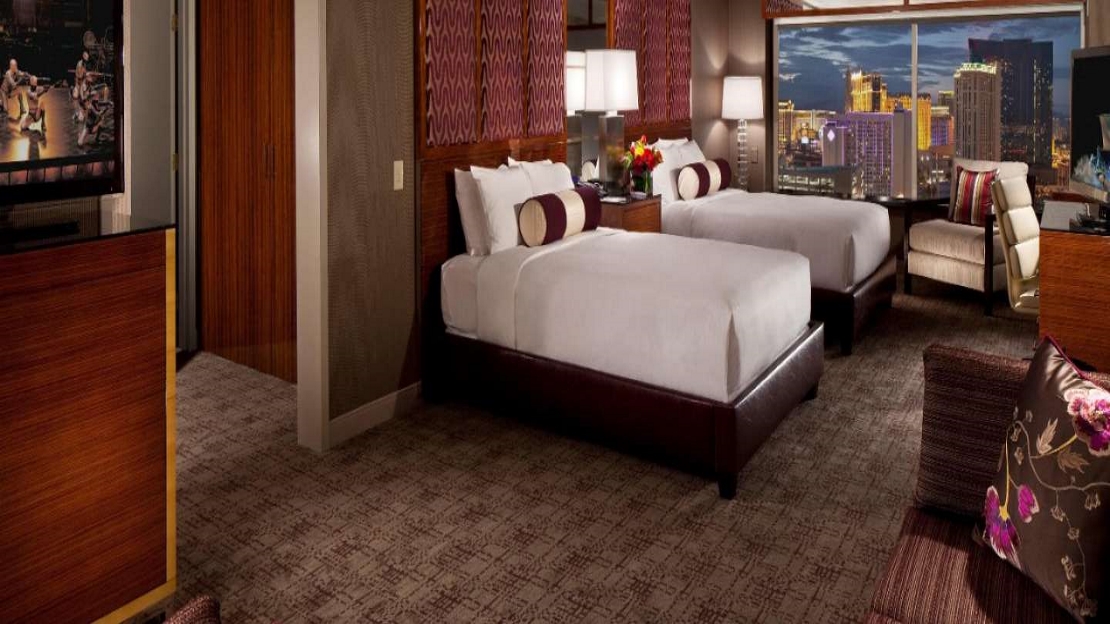 Living area
2 queen-size beds
TV
Wi-Fi
Media hub
Mini bar
In-room dining available
Desk and chair
Safe
Sofa bed
Bathroom with bathtub and separate shower
Capacity: 5 people
---
Dining
4 swimming pools
2 whirlpools
Waterfalls
Casino
Nightclub
Virtual reality arena
Topgolf (Interactive Golf Game)
Evening entertainment and shows
Arena
Spa
Fitness centre
13 restaurants
Bars
Wedding venue
Concierge
Meeting facilities
Parking
Dining
MGM Grand Buffet
Tom Colicchio's Craftsteak
Morimoto Las Vegas
Crush
Joel Robuchon
Michael Mina Pub 1842
Fiamma Italian Kitchen
Tap Sports Bar
The Dapper Doughnut
Hecho En Vegas Mexican Grill and Cantina
Emeril's New Orleans Fish House
Wolfgang Puck Bar and Grill
Hakkasan Restaurant