Can family holidays be educational experiences?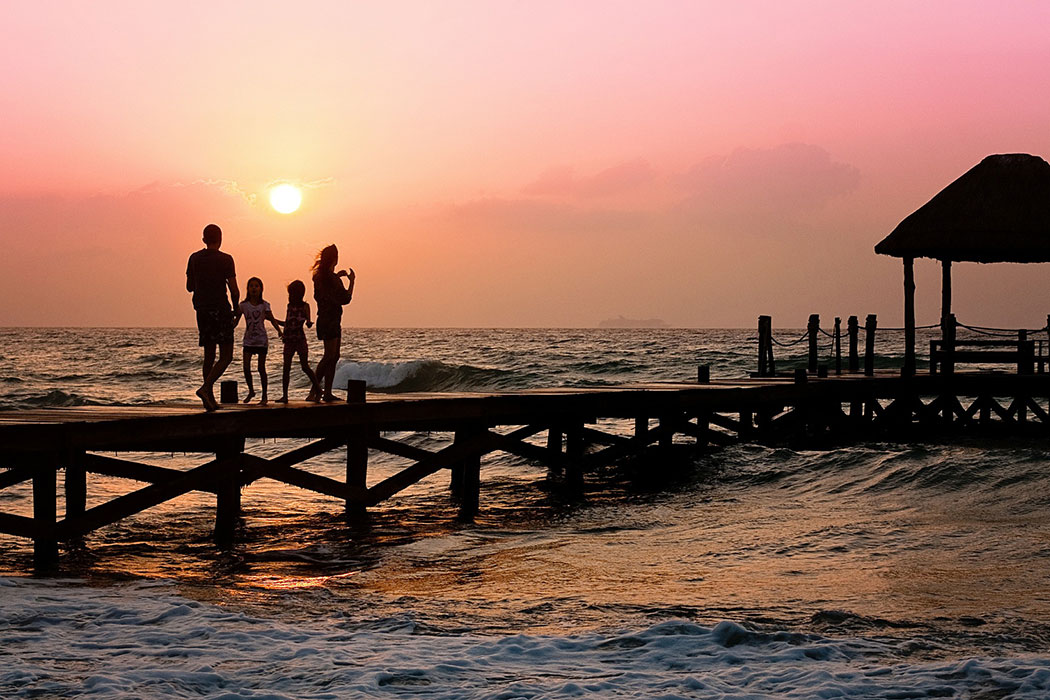 Can a family holiday really be educational? Yes, it can!
That's according to a recent Holiday Gems survey, which found that found that 73% of parents believe that going on holiday can benefit a child's educational development and enrichment.
Two-thirds of the parents we spoke to even said that a family holiday is just as important as their child's education.
40% of the two thousand UK parents we questioned admitted to taking their child out of school during term for a holiday, despite the risk of a potential fine. But only 15% of the parents we asked have actually been fined.
For more information about the results of our educational holidays survey, click here.
So where are the best places to go on an educational family holiday? Read on to find out…
Gran Canaria
Palmitos Park:
Here kids can learn all about a variety of different animals and their habitats. The park's impressive dolphinarium is home to five bottle nosed dolphins and contains a total of four million litres of water.
Want to view these charismatic creatures up close? The grandstand holds 1500 people so you and your little ones will be able to watch the dolphins in a habitat similar to their natural one.
If you fancy a giggle, head across to Primates Island where you'll find gibbons and orang-utans swinging from branches without a care in the world.
If your children are into all things scaly and slithery, a trip to the reptile house is a must. The Komodo Dragon is the world's largest species of reptile it's over three metres long. This creature is guaranteed to captivate your kids and get them asking loads of questions.
Sioux City:
Your little ones will learn all about the Wild West at this cowboy themed park. Here the kids have the chance to recreate history, while learning all about how people lived during this period.
Grab a bite to eat at the Sioux City Saloon before catching an exciting stage show. Check out the lizards and creepy crawlies at the reptile, amphibian and spider exhibition.
You and the kids can even learn how to ride a horse just like the cowboys of the Wild West.
Why not check out some of the best family holiday destinations in Tenerife? Click here to find out more.
Tenerife
Monkey Park:
The Monkey Park in Tenerife is one of the most exciting and educational places for your children.
The park is a breeding centre for endangered animals; you'll be able to view and learn all about the vast variety of creatures that live here. You're even allowed to stroke some of the animals.
During your visit, children can learn all about the evolution of primates including, their diet, natural habitat and their relation to humans.
Many children and adults have come away from the Monkey Park with a newfound respect and appreciation for primate species.
Mount Teide:
Mount Teide is the most visited tourist attraction in the Canary Islands. Thousands of families come here every year to learn all about the volcano and the surrounding areas - you can even have a go at climbing it!
For those with young children, there's a fantastic eight-minute cable car ride where you can see all across the island and ride within 160 metres of the highest point in Spain.
Want to book your dream family holiday in Tenerife?
Egypt
The Pyramids:
The Egyptian pyramids are recognised all over the world. Did you know that these enormous ancient structures are open to the public?
Kids of all ages will love exploring the pyramids! In school, every child will learn that there were ancient Egyptian pharaohs buried deep inside the pyramids, so to climb inside one is sure to be a spooky, fun and educational experience for them!
Egypt is a fantastic holiday destination for families. A visit to the pyramids is a memory that you and your children will treasure forever.
Red Sea Coral Reef:
When most people think of Egypt, they picture vast deserts and beautiful beaches. But did you know that the Red Sea has one of the best coral reefs in the world?
Children aged eight and over can learn how to scuba dive with a PADI bubblemaker course. If your kids are slightly older - aged ten and over - they can experience scuba diving and learn all about the beautiful underwater sights while seeing them first hand.
For smaller guests, snorkelling is a great way of introducing them to the water – kids as young as four can even join in!
Here at Holiday Gems we have some of the best cheap family holidays to Egypt on the web – click here to discover your perfect Egyptian break!
Crete
Sfendoni Cave:
Fancy doing something a little different during your family holiday to Crete? Why not take them to Sfendoni Cave? Here you and the little ones will be able to learn all about stalagmites and stalactites.
Here you'll be able to journey through time and discover how the cave was formed. The cave itself is lit up in lots of stunning colours – so it's a great backdrop for family photos!
The Palace of Knossos:
What trip to Crete would be complete without a visit to the island's ancient ruins? There are plenty to choose from, but our favourite is the incredible Palace of Knossos.
You can book to see these ruins as a tour or discover them on your own. The structure has multiple stories tall and has a central courtyard, as well as lots of little cubbyholes for the kids to explore!
There are also shops and café bars around the ruins, so you can grab a drink or a snack once you've walked round.
Crete is a fantastic place to spend your family holiday, but don't just take our word for it! Click here to discover our range of Crete holidays.
Madeira, Portugal
Whale & Dolphin Watching:
Take your kids whale and dolphin watching while holidaying in Madeira.
Booking your boat trip with local tour operator Rota Dos Cetáceos is highly recommended. The company specialises in whale and dolphin watching. They guarantee you'll see both during your excursion – so no disappointed faces.
Marine biologists are also on board on the trip to teach you and your children about these fantastic mammals.
Teleférico do Funchal:
If you'd like to treat your kids to something a completely unique experience, a cable car over the city of Funchal is a must.
Funchal is a beautiful city with lots of greenery and scenic surroundings. You'll be able to admire the luscious green hillside and gaze over the turquoise ocean from the sky as you ascend.
You'll eventually be dropped off in the village of Monte, where there are a variety of shops, cafes and bars for you to visit. You can even take a traditional wicker toboggan ride back down to Funchal if you're feeling brave!
Check out some of our family holidays to Madeira here.