Family Holiday Tips for Single Parents
18.03.16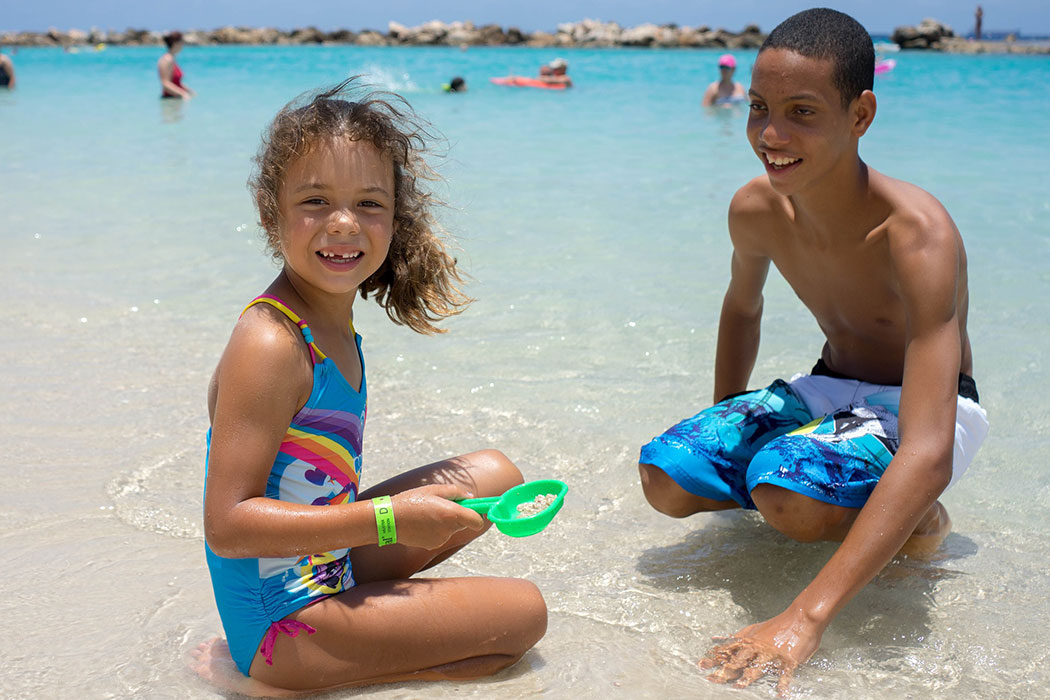 A holiday is the perfect opportunity to spend lots of quality time with your little ones.
What can be better than a week or two of beautiful weather, sandy beaches and fun activities? It's also not uncommon to meet and make friends with other likeminded individuals on holiday.
We can't think of a better way to unwind and de-stress.
Single parent holidays becoming more common nowadays, but many mums and dads are sometimes still a little reluctant to travel alone with just their child.
Maybe they're worried that they will yearn for the company of another adult, or perhaps they are concerned that their child will get bored two days in and want to go home.
Here are some hints and tips for single parent travelling to help make your holiday more enjoyable for you and your kids. .
Plan with your kids!
The best way to get your child excited for a holiday is to involve them in the planning process.
You could look at holiday brochures and travel websites with your child to make them feel more involved and excited for the trip.
This is also a great opportunity for you to see how they feel about certain locations and activities, such as kids clubs and local things to see and do.
Tenerife is a great place for a single parent family holiday! Check out our 11 things to do in Tenerife that don't involve sunbathing.
Top tip: Don't be afraid to ask lots of questions to find out if the holiday you are thinking of booking is right for your family.
Remember the kids club!
Going on holiday with your child is so much fun.
But sometimes you may just need a bit of time to yourself. It can be hard to keep your child entertained around the clock; luckily most resorts have a kids club!
Children make new friends so easily; they'll be able to play until their heart's content in a safe supervised space. This will also give you the opportunity to finish your holiday read or relax in the sun.
Do a little bit of research into your hotel's kids club prior to your stay to make sure it's right for your child.
After you land…
Don't be afraid to ask your holiday rep (they will be in uniform) if you have any concerns or if you are unsure of anything once you land.
Also it's worth getting up early for your welcome meeting, this will usually take place during your first or second morning at the hotel. Here you'll be able to get information about where you are staying, as well as activities and places to explore nearby.
Consider going all-inclusive
Looking for the ultimate stress-free stay? An all-inclusive holiday deal could be for you. Once you're there, you can kick back, relax and safe in the knowledge that everything has already been paid for.
Why not take a look at some of our best all-inclusive holiday deals?