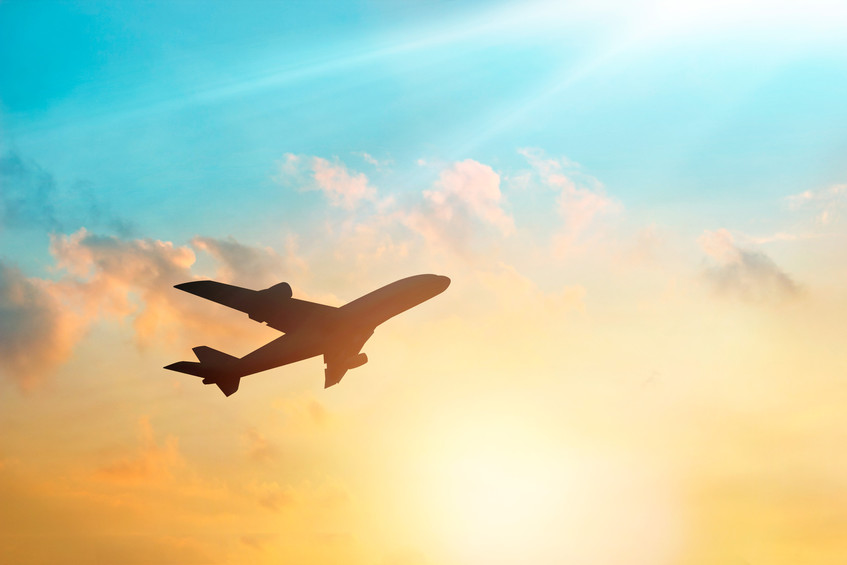 Jetting off on a family holiday is always full of excitement, especially if you're travelling with young children.
But just as you sit back in your seat ready for take-off, the first murmurs of discontent come from beside you.
Whether it's 'I'm hungry', 'I'm bored', 'I need the loo' or the old favourite 'are we nearly there yet?', you know that if you haven't planned carefully you're in for a long flight with no way of escaping the moaning, mithering, tears and tantrums.
With this in mind, we've come up with some handy tips to help you avoid this fate.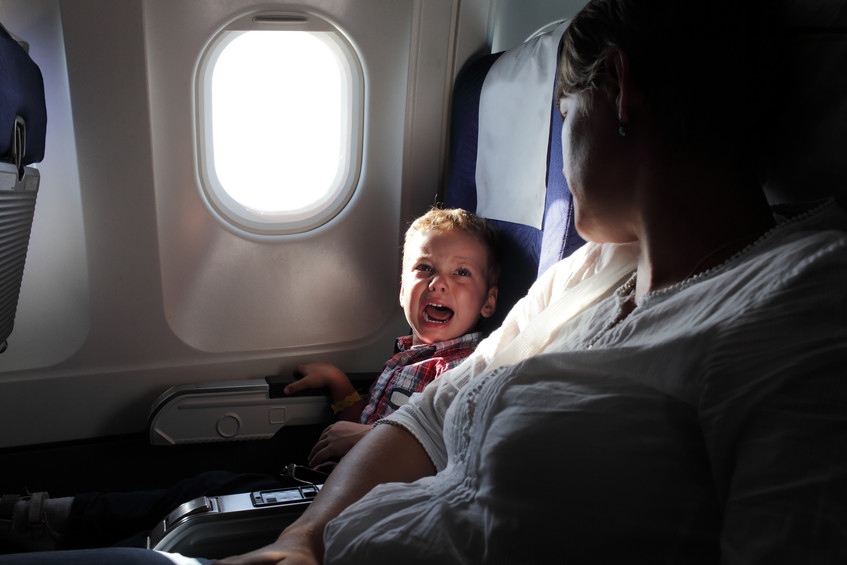 Happy snacking
In my experience, a hungry child is usually a grumpy child.
For this reason it's always a good idea to pack plenty of snacks in your hand luggage.
It's probably best to mix it up a bit to give your little ones a bit of variety. You should also make sure you choose items they like, as you don't want to be dealing with the fall out if you've picked the wrong colour apple, or they don't like cheese and onion crisps.
It's also a very good idea to avoid filling your kids up with too many sweet treats, as the confines of an aircraft are not the best place for a child fuelled up with sugar.
To ease the pressure on young travellers' ears during take-off and landing, you can also let them suck a boiled sweet or a lolly. For very young children, you could give them their bottle, dummy or a teething toy to suck on.
Brilliant books
While choosing your own page-turner to read on the beach can be a tough task (see our blog on picking the perfect holiday read for some help), choosing a few books to keep your child entertained on a plane is simple.
Colouring books are always a good idea. If you're picking one from home make sure the pages haven't already been scribbled on. If you're buying new you need to know your Paw Patrols from your Blaze and the Monster Machines. If you make pick the wrong one you might be in for a little turbulence.
If it's a reading book you're taking, you can't go wrong with an old favourite. Well, that's as long as it's not got sound effects, which are bound to annoy fellow passengers.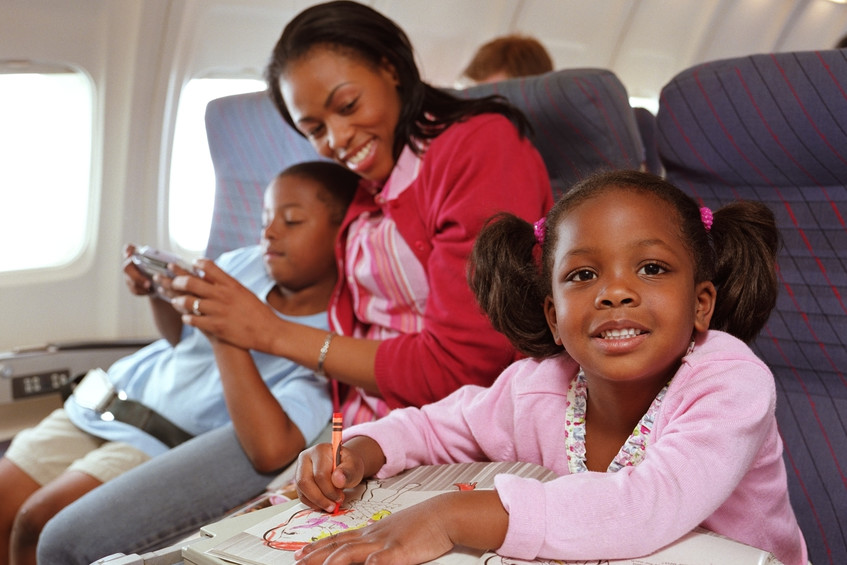 Fun and games
When it comes to board games, there are a host of travel versions you can pick up pretty cheaply at your local supermarkets. From Battle Ships to Connect Four and Guess Who? to Top Trumps, children will have endless fun getting to grips with these old favourites. The only thing you have to worry about is your enthusiasm running out long before theirs does.
Hi-tech help
Tablets and iPads are lifesavers when it comes to surviving flights with children. Just remember to pack headphones.
You can download movies, games, TV programmes, music and books and you won't hear from young holidaymakers for hours.
The only problem is when it's time to come off. There's nothing worse than a tablet tantrum and a plane is not the best place for one.
Having a snack at the ready is always a good distraction and can usually diffuse the situation.
It's also important to remember that there's a cabin ban currently in place on laptops and tablets on direct flights to the UK from certain countries, including Turkey and Egypt.
So if in any doubt, it's best to check before you set off for the airport and your little ones are left disappointed.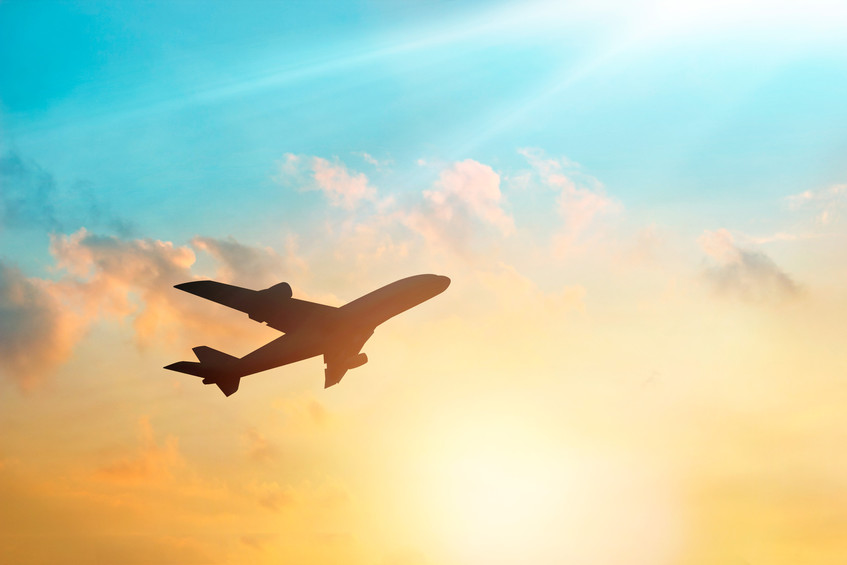 Night, night
After a day of packing and preparation for your holiday, a night flight might be the perfect solution to surviving a plane journey with children.
With all the excitement waiting for the fun to begin, your little ones might have tired themselves out enough, that once in their seats and with the lights dimmed, they drop straight off to sleep, allowing you to sit back and enjoy the flight.
You can always hope!
Tell us how you keep your children entertained on plane journeys. Tweet us on @HolidayGems.