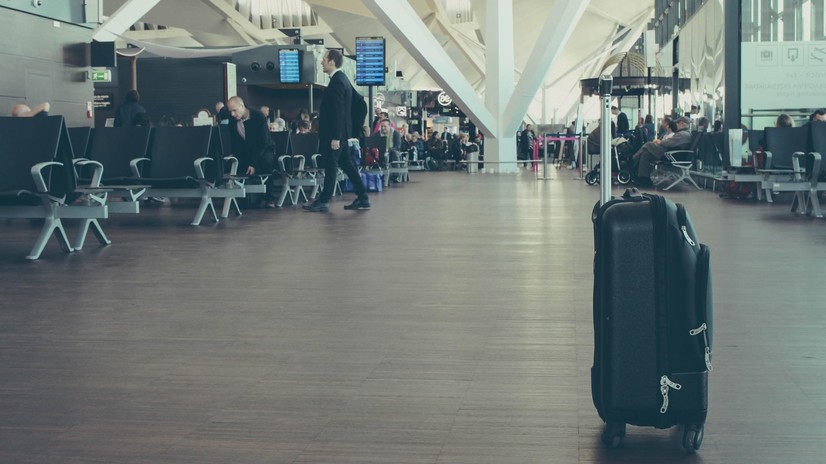 Image credit: Michal Parzuchowski at
Unsplash
A great way of saving money when you book one of our cheap holidays is to pack hand luggage only - you'd be surprised how much you can fit in a small wheelie case! Especially if you're going on a beach break, chances are you'll be spending the majority of your time in swimwear, which takes up next to no room at all. It's also a good way to stop serial over-packers from shoving everything but the kitchen sink in their hold suitcase.
One thing that often puts holidaymakers off from leaving the hold suitcase behind is the restrictions that come with hand luggage - most of all, the regulations on liquids. As a universal rule, you're not allowed to take anything that contains more than 100ml of liquid through security. You can, however, purchase these items when you get through to the departure lounge.
Any liquids that you plan to take onto the plane with you must be presented to security in a clear plastic bag, that measures approximately 20cm x 20cm. Some airports say that the size of the bottle, e.g. 30ml, should be printed and not handwritten on the bottle. In total, your clear bag can't contain more than one litre of liquid.
What counts as liquid?
You'd be forgiven for thinking that it was just drinks that are classed as liquid in airport security, but there are actually a whole range of items that come under this category. These include:
Drinks, including water
Liquid foods e.g. soup or honey
Any liquid cosmetics e.g. creams, perfumes, mascara, liquid foundation and lip gloss
All sprays
All pastes, including toothpaste
All gels, e.g. shower gel
Contact lens solution
If you have something that's not on this list, but is of a similar consistency to any of the items mentioned above, it's best to put it in your clear bag.
When it come to toiletries, however, the rules become quite vague. The main UK airports have different rules as to which cosmetics and toiletries are classed as liquids. Money Saving Expert recently conducted a study on what came under this category in four major UK airports. You can view the whole study here.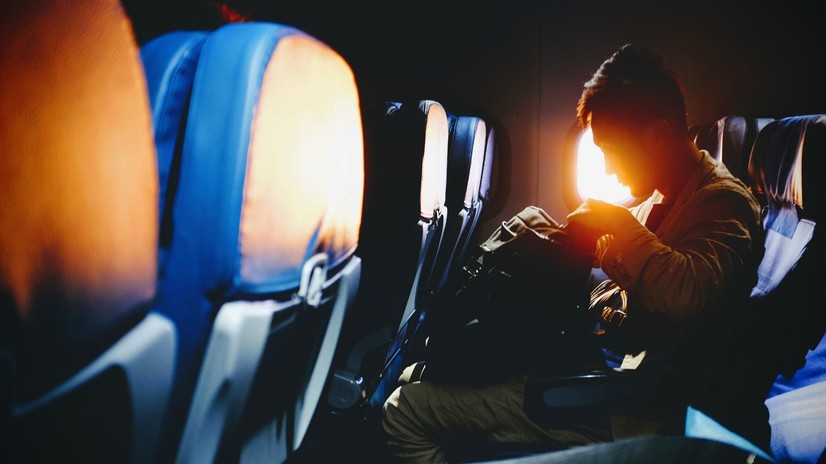 Image credit: Bambi Corro at
Unsplash
Are there any exceptions to the rules?
You may take liquid containers larger than 100ml if you're on medication, under special dietary requirements or you need to take baby food or milk. Contact your airport for more information.
Tips for packing toiletries for hand luggage only
Let's face it, it can be a real chore packing toiletries in your hand luggage, especially if you don't have your hold suitcase to fall back on. Here are some handy tips to get the most from your hand luggage toiletries and cosmetics:
Buy some of your toiletries once you're in the departure lounge. The vast majority of major UK airports have a Boots or Superdrug, where you can purchase all the toiletries and cosmetics you'll need.
Share items with the people you're travelling with - chances are you're not going to use a full toothpaste to yourself, even if it is travel size.
If you don't want to buy your cosmetics at the departure lounge, why not check out some of the free samples online before you go? Many cosmetic companies do free makeup samples, ideal for taking into your hand luggage.
If your toiletries are over 100ml, decant them into smaller bottles. You can find packs of empty travel bottles for next to nothing - just remember to print how much it holds on the side of each bottle.