A scintillating feast of night-time fun and entertainment kicks into life when the sun goes down in the magical Mexican city of Cancun.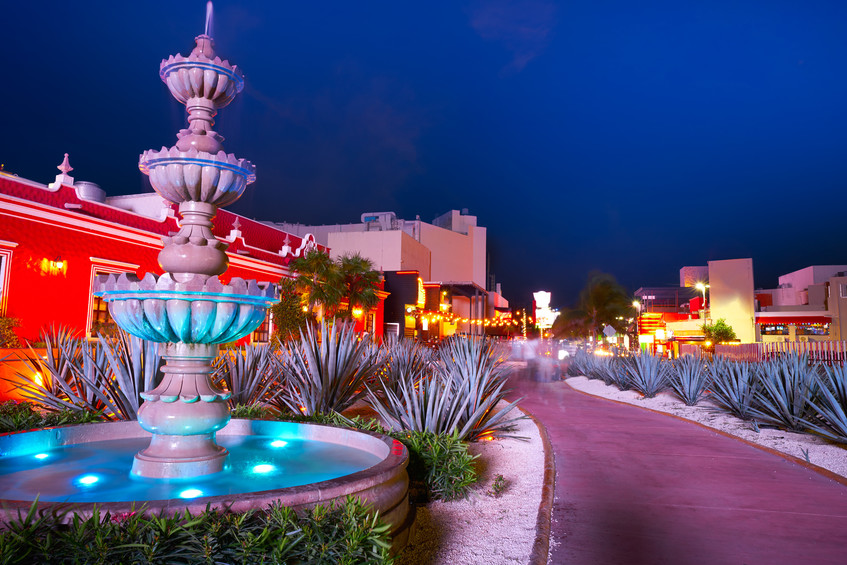 By day, the city is a delightful holiday destination, with glorious long sandy beaches, water sports, shopping malls galore, fantastic places to eat, and superb cultural attractions - this place even has an amazing underwater museum!
By night an exciting transformation takes place as the city switches into full-blown party mode.
You'll find most of the vibrant nightlife in the Punta Cancun area of the city, also known as the Party Zone. This is the home of Cancun's main bars, Mexican restaurants and night clubs, which regularly feature international DJs.
Dance hot spots
There are dozens of bustling night spots in Cancun where revellers can dance the night away.
Coco Bongo is a spectacular attraction, so much more than just a nightclub. Flying acrobats, world-famous DJs and fantastic tribute acts are among the attractions that make this entertainment hot spot a real winner.
The City is another popular haunt for fun-seekers. With three floors, stunning light shows and a capacity of more than 5,000, this raucous venue proudly claims the title as the largest night club in Latin America.
If you're feeling really adventurous you can take part in a VIP night club tour of Cancun. The tour - known as Cancrawl - takes you on a guided whistle-stop visit to several clubs in the same evening.
Showtime in the city
For families seeking some evening entertainment, there are various night-time shows and other attractions to keep everyone happy.
Treat the kids to the Jolly Roger Cancun Pirate Show or Captain Hook Dinner Cruise, real-life adventures aboard galleons on the ocean, where you can enjoy a delicious meal and drinks while watching swashbuckling battles between dastardly Caribbean pirates.
A great place to spend the evening with your family is Cancun's popular Parque de Las Palapas. This outdoor public area is a hive of activity with food and craft stalls, live entertainment and many other attractions. It's renowned for being a beautiful location at sunset and best of all it's free.
Fun on the beach
The beach is another location to find some evening entertainment during your stay in Cancun. It can be a great place for simply enjoying a pleasant moonlight stroll along the waterfront with your loved one - followed by cocktails in a relaxing beach bar setting.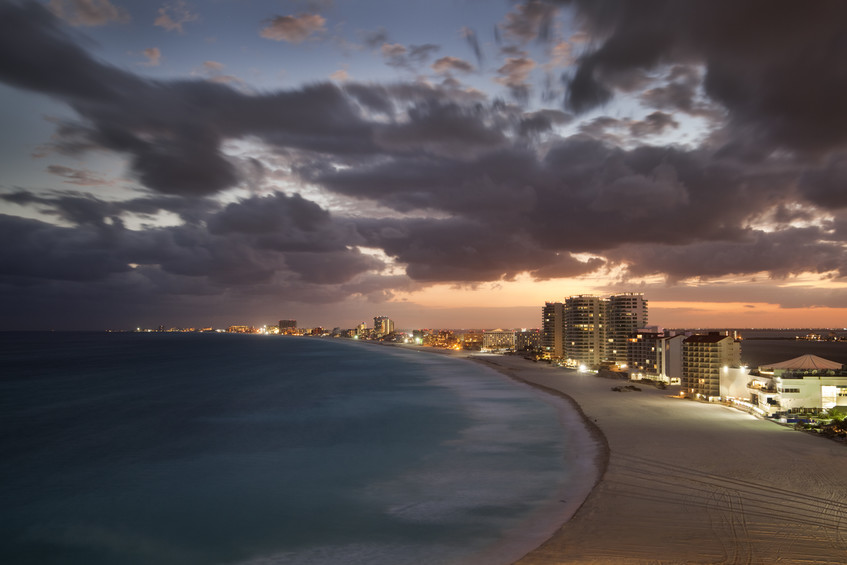 However, if you're interested in a lively evening that really has the wow factor you need to get along to a wild party night, such as the high-energy antics at the Mandala Beach Club. Great music, tropical drinks and late-night dancing make this place one of Cancun's most popular attractions.
Food glorious food
If you love your food, you'll love Cancun. The range of gastronomic delights available is breathtaking - from street tacos after midnight to seafood delicacies in a plush downtown restaurant, this city is a food fanatic's paradise.
There's something to tantalise everyone's taste buds in Cancun - pizza houses, seafood restaurants, steak houses and sushi bars are in abundance, while Thai, Italian, Indian, Mediterranean and Chinese cuisine is easy to find.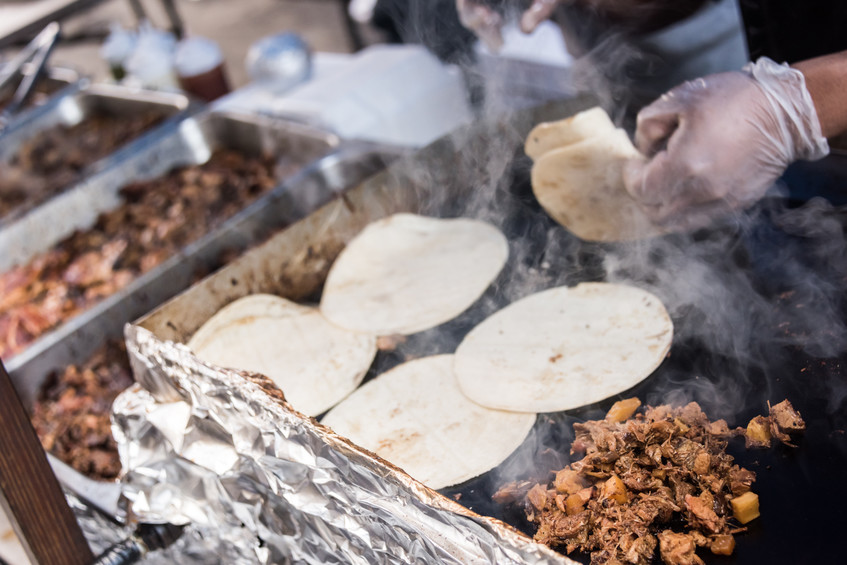 As you would expect, there are some great restaurants offering the finest authentic Mexican food - among the leading places to eat is Hacienda Sisal, which lays on an evening of music and Mexican dining in a romantic setting.
Other highly-regarded restaurants for traditional Mexican fare are La Destileria, which offers captivating views of Cancun's Nichupte Lagoon, Restaurante Mextreme where a band of traditional musicians entertain you, and Julia Mia, where neo-Mexican décor and lively Mariachi music create a wonderful ambience.
A romantic option for couples is to enjoy a delicious surf and turf dinner while sailing around the tranquil lagoon aboard the old Spanish galleon Columbus, being serenaded under the stars by a saxophone player.
Top of the shops
If you fancy a bit of late-night retail therapy, a huge number of shops in Cancun are open until 11pm. This gives you the perfect opportunity to track down some holiday bargains or simply buy a few Mexican souvenirs for your return home.
You'll find plenty of great deals for clothing, electronics, jewellery and other items in the city's many shopping malls and centres including Fashion Harbour, Plaza Peninsula and Puerto Cancun Marina Town Center.
Another place which is a magnet for shopaholics is La Isla Shopping Village, a massive open-air mall that comprises boutiques, big name department stores, souvenir shops, places to eat, an aquarium and a multi-screen cinema.
If you are planning a visit to Cancun you can rest assured there's plenty going on after dark to help make your getaway to this magnificent Mexican city a holiday to remember.
Sample this sensational nightlife destination for yourself. Book your dream Cancun holiday today!