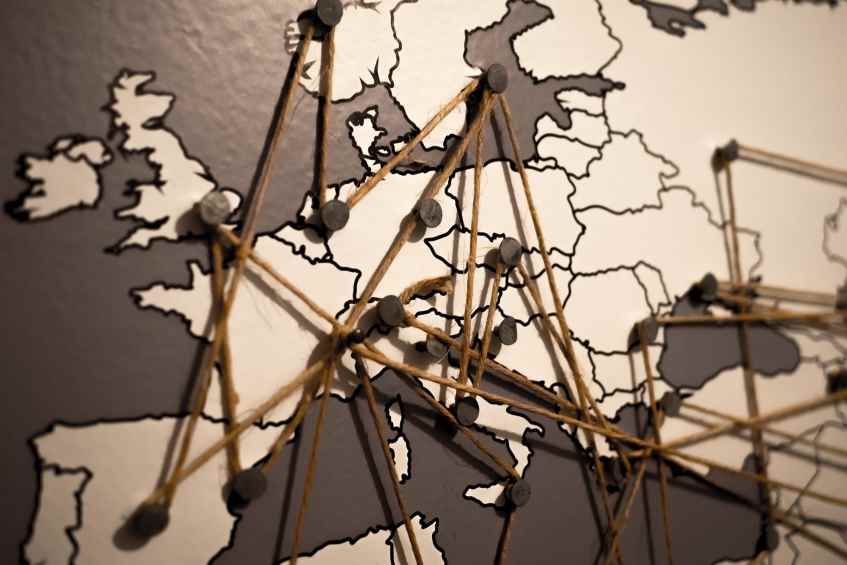 It is a common myth that to go on an exciting adventure abroad you have to travel to an exotic country on a long haul flight. In fact, some of the best adventures can be found just a couple of hours away via a short haul flight.
If you like your holiday to be an adventure no matter where you are in the world, we have a few suggestions you might want to try if you want a quick flight time. Read on to find out about fantastic short haul adventures that are all less than three and a half hours flight time from the UK.
Costa Brava - Spain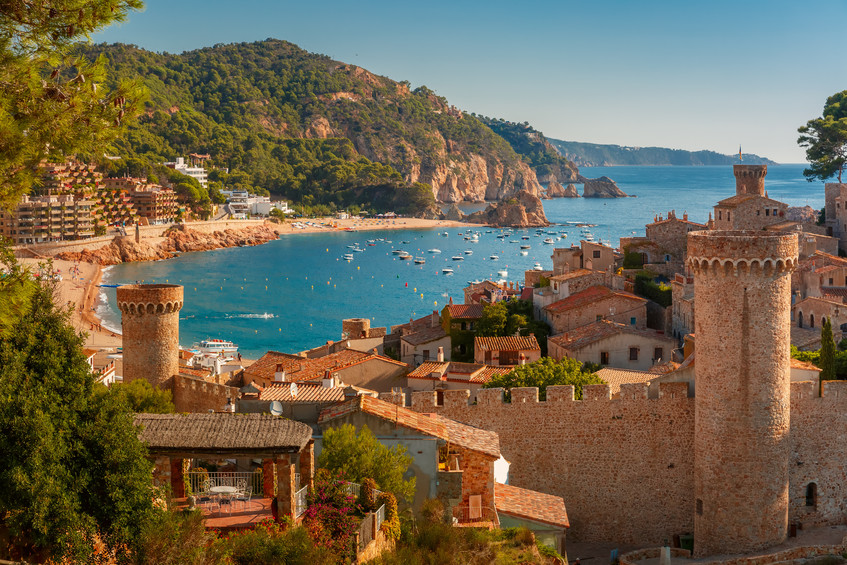 Flight Time from Manchester: 2 hours 25 minutes
Flight Time from London: 2 hours 5 minutes
Fly into Girona Airport (GRO) to begin your adventure in north-eastern Spain, relaxing on long stretches of beaches by day, and enjoying some exceptional local cuisine by night. The Costa Brava (or Catalonia more precisely) has the most Michelin-starred restaurants in Spain, so you'll be in the right place if you planned on having a food adventure.
vIf it's culture you're after, the Costa Brava is full of historic towns and villages to explore, including the stone archways of Peratallada, beautiful Girona (worth a visit just for the cathedral) and the hilltop town of Begur. For art lovers, there are also several attractions dedicated to Salvador Dali, given that the area was his home for over 50 years. Check out the Salvador Dali House Museum and the Dali Theatre Museum.
If you don't like staying in one place for too long on your short haul adventure, you have the option of heading down the coast towards Barcelona. If you're feeling particularly adventurous, head north and cross the border into southern France to visit Perpignan, Beziers and even Montpellier, if you don't mind travelling.
Find a perfect short haul adventure to the Costa Brava here.
Algarve - Portugal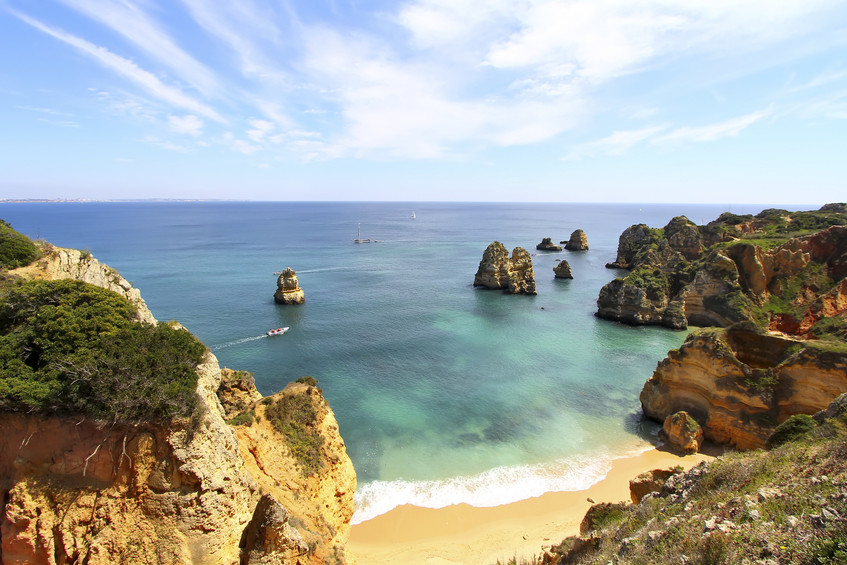 Flight Time from Manchester: 3 hours
Flight Time from London: 2 hours 55 minutes
It wouldn't be difficult to arrive in the Algarve and spend your days lounging to your heart's content on warm sandy beaches. However, for a true short haul adventure you should explore the surrounding area and discover some of the many hidden gems.
How about hiking along the cliffs of Cape St Vincent to take pictures of a beautiful lighthouse? Or what about visiting the Castle of Silves to see ornate vaulted halls, picturesque towers and panoramic views? Alternatively, seek out Lagos Zoo and come face-to-face with birds, mammals and reptiles, head to Zoomarine Algarve for the best seal and dolphin shows, and Slide & Splash for the best slides, pools and rides to feed your fun side.
With the ambient temperature, beautiful scenery and a host of places to explore at your leisure, Algarve is an ideal short haul adventure.
Find out about holiday prices and hotels in the Algarve here.
Corfu - Greece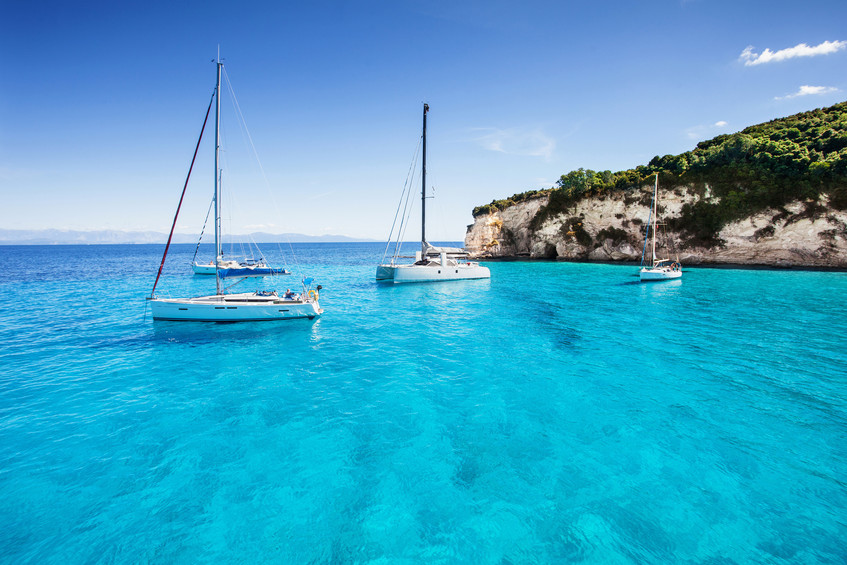 Flight Time from Manchester: 3 hours 20 minutes
Flight Time from London: 3 hours 5 minutes
The Greek island of Corfu has long been a popular destination for British tourists, seeking to soak up the divine sunshine and enjoy the local beaches and family-friendly resorts. On a short haul adventure to the island, you will find yourself doing much more than sitting by the pool though, given there is so much to explore.
Along with a number of historical sites, including St Spyridon Church, the Archaeological Museum of Corfu and the Museum of Asian Art Corfu, there are also a lot more towns and villages to discover. The northwestern village of Palaiokastritsa for example, is not only a beautiful spot with a hilltop castle and monastery, but it also features a scenic bay where you can hire a boat, go snorkelling or discover caves. For a slower pace and a more relaxed adventure, head to Kontokali Bay for seaside resorts and stunning marinas.
Find a perfect short haul adventure to Corfu here.
Has this given you some short haul adventure inspiration? Have a look through our special offers and see where else you could enjoy a short haul adventure.