Sharm el Sheikh – What are the alternatives?
With the uncertainty looming over Sharm el Sheikh as a tourist destination in the near future, you may be looking elsewhere for year round warm, dry weather and beautiful beaches.
Here's our rundown of alternatives to Sharm el Sheikh for those sun seekers amongst you.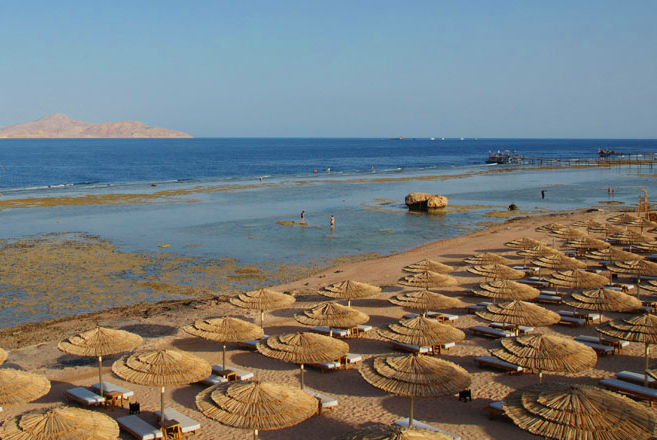 The Canary Islands
The Canary Islands are just a four and a half hour flight from the UK and there's no time difference between there and here! That makes travelling to this destination as convenient for families with children of all ages as for couples and groups.
The weather rarely ever gets cold and instead typically offers up hot, dry summers and relatively dry and mild winters. Tenerife, Lanzarote, Fuerteventura and Gran Canaria boast a host of beaches of different sizes. From white sand long beaches to dark volcanic sand beaches, sun seekers here have no shortage of choice.
The Canary Islands are a solid alternative to Sharm el Sheikh for those who don't want to fly for more than a few hours but still want to enjoy warm temperatures all year round.
Dubai
There's a common misconception that Dubai holidays are for those with big budgets only! But Dubai can be surprisingly affordable and has some of the most impressive architecture in the world. It also has the pull of year round hot temperatures.
With a flight time of around 7 hours from the UK, it's not too dissimilar to Sharm el Sheikh. And Dubai's beaches are pretty spectacular too.
Beautiful beaches? Check. Year round hot and dry weather? Check. Dubai is a great alternative to Sharm el Sheikh.
Morocco
Morocco holidays are perfect for those looking for warm and dry weather and a relatively short flight time. You can reach Morocco in under 4 hours from the UK and its climate is not too dissimilar to that of Sharm el Sheikh.
Holidaymakers here can combine cultural experiences, bustling marketplaces and busy cities with beautiful beaches and some laid back sun soaking.
Riviera Maya
Mexico's Riviera Maya can hold its own as a beach destination against anywhere in the world. The white sand beaches of Mexico's Caribbean coast are an absolute hit with beach loving Brits and that's why so many tourists take the 10-hour flight each year.
While the temperatures can certainly hold their own here, it's not as dry. The tropical climate means summer can be wet here and Winter is typically drier.
Cyprus
Cyprus holidays have long been popular with Brits on the hunt for summer sun, short flight times and beach breaks.
With a flight time of less than four and a half hours from the UK and plenty of beaches to choose from, we expect Cyprus to be a popular alternative to Sharm el Sheikh.
Give us a Call
If you're still stuck for inspiration and you're looking for alternatives to Sharm El Sheikh, give us a call and speak to on of our expert travel advisors today. Maybe you were planning to visit the Egyptian hotspot over winter or perhaps you're just thinking ahead to next year. Whenever you plan to go, we'll be able to give you the lowdown on where to find the weather and the beaches and great prices.