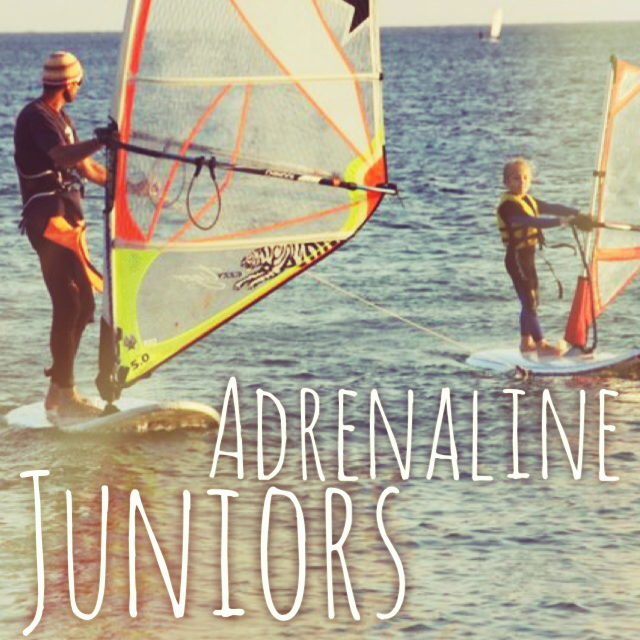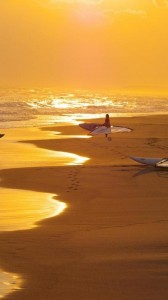 Do you have a little thrillseeker or two coming on holiday with you this year? Or are you just desperate for your kid(s) to try something different after all those evenings spent on the sofa playing video games?
There are all kinds of adrenaline-fuelled activities your kids can enjoy on holiday, and the benefits of a bit of controlled danger are obvious – it can boost their confidence, help them stay healthy, and most importantly, they'll have loads of fun.
That's why we're starting our 'Adrenaline Juniors' series, featuring some of the best child-friendly, high-octane outdoor activities, along with information on the best destinations to do them.
Today, we're going wild for windsurfing…
What we know as windsurfing today actually dates back to 1948, when Newman Darby, a 20-year-old American who developed a floating platform realised the potential of his creation.
Windsurfing really made its way into the collective consciousness in the 60s, when surfer culture was taking off. Since then, it has been enjoyed by everyone from extreme athletes to families who enjoy being active on holiday.
Minimum Age for Windsurfing
There is no minimum age for windsurfing – as with most things, the younger you start, the quicker you'll pick it up, and a low centre of gravity is always an advantage, but many people recommend 5-7 as a good age to get to grips with this sport.
The Best Windsurfing Destinations
Dominican Republic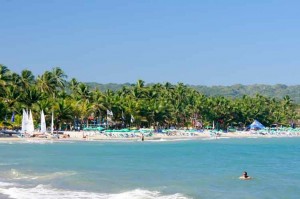 One of the most popular destinations for windsurfing is the Dominican Republic. In particular, the north coast close to the resort of Cabarete is considered the ideal spot due to the conditions; warm waters, tropical climate and a sufficient sea breeze – all three factors combining to create a recipe for one of the best windsurfing hotspots in the world.
If you can't make it all the way to the Dominican Republic, there are hotspots a little closer to home. Europe has some of the best spots available for experienced and beginner windsurfers alike.
Canary Islands
Fuerteventura and Tenerife are fantastic locations because of the trade winds that blow across the islands' coastlines.
Fuerteventura provides enormous beaches as well as first-rate windsurfing centres complete with first-class professionals and courses for the more seasoned windsurfer or the complete beginner.
The Windsurfing and Kite World Cup is also held on the island every summer (between 18th July and 2nd August 2014) – this is a great opportunity to watch the pros at work and get your kids inspired!
Windsurfing is pretty much a tradition on the island of Tenerife too, with the fantastic beaches providing the perfect setting, and the weather conditions providing a good level of challenge. The constant trade winds and sun give the beginner windsurfer the perfect conditions to learn.
So where are the prime spots? The beaches where you would ideally go on Fuerteventura are north and south of the island (El Burro and Piedra Playa in the north and Butihondo and Matas Blanca in the south). Each beach has its own designated school where you can book lessons and be taught by some of the world's best windsurfing professionals.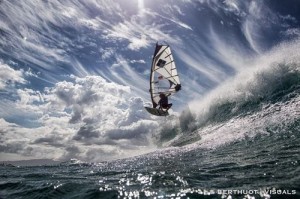 Tenerife doesn't have as many prime locations as Fuerteventura, and one of them (Playa de El Medano) is best left to the professionals, as the waves can get pretty scary!
In terms of cost, windsurfing schools all provide equipment for a reasonable rental fee over the course of your lessons.
Windsurfing is a sport that the whole family can get stuck into and enjoy. Are you and your kids ready for an adrenaline-fuelled adventure on your next family holiday?
If you've got any tips for kids learning to windsurf, or any inside-knowledge on where and when to go, leave a comment below or Tweet us with the hashtag #AdrenalineJuniors.
Image Credits

http://www.pinterest.com/pin/150307706287678521/
http://www.pinterest.com/pin/192880796514164345/
http://www.pinterest.com/pin/66146688250671771/