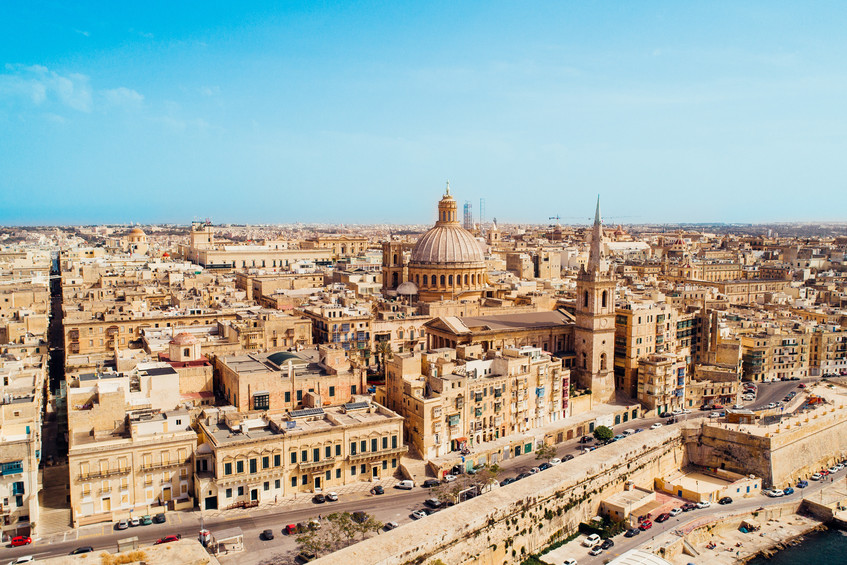 If glorious sunshine, great beaches and breathtaking natural scenery are what you crave in a summer holiday, then the magical Mediterranean island of Malta is for you.
Ideal for families, friends, couples and solo travellers, this fabulous destination offers a friendly atmosphere, fascinating culture and, thanks to the majority of locals speaking English, no language barrier to worry about.
If you have never visited Malta before, you're missing out. Here's a taste of what awaits you on this magnificent island.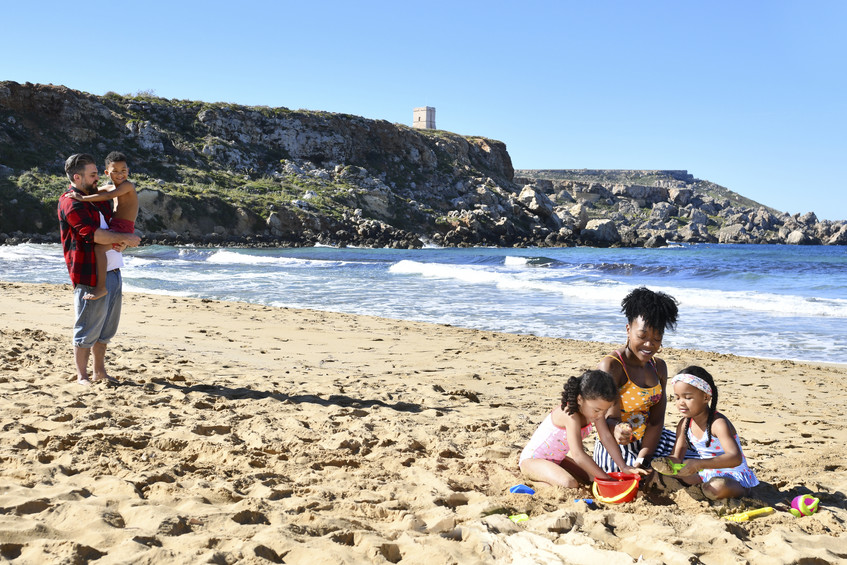 Beautiful Beaches
When it comes to great beaches, Malta has plenty to choose from throughout the island.
If it's soft sand you're seeking, then Golden Bay wins hands down. Situated on the north western coast, this gem has plenty of space to relax, as well as an idyllic ocean view.
Those craving lazy beach days and lively nights should head to St George's Bay, in St Julian's. By day visitors can relax on the Blue Flag stretch of sand, before heading to nearby Paceville - otherwise known as Partyville - when the sun sets.
One stunning beach that's not to be missed is the popular Blue Lagoon, located on the neighbouring Maltese island of Comino. Here, crystal clear water attracts both tourists and locals in their masses.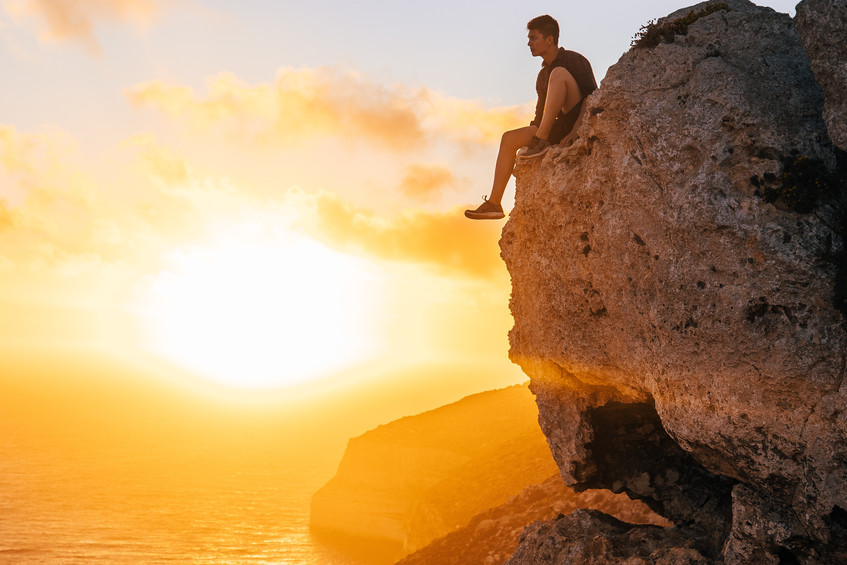 Exciting Activities
As well as being a great destination for relaxing beach days, Malta also has plenty to offer thrill-seekers.
With perfect conditions for diving, beginners and experts alike can get the most out of the Maltese waters. Children can start their PADI qualification at the age of 10. Other popular water sports include kayaking and kite surfing.
Back on dry land there's a wealth of great cycle routes to discover, with Malta North West and Malta South West among the most popular. The island's topographical landscape is also ideal for rock climbing, mountain biking and trail running.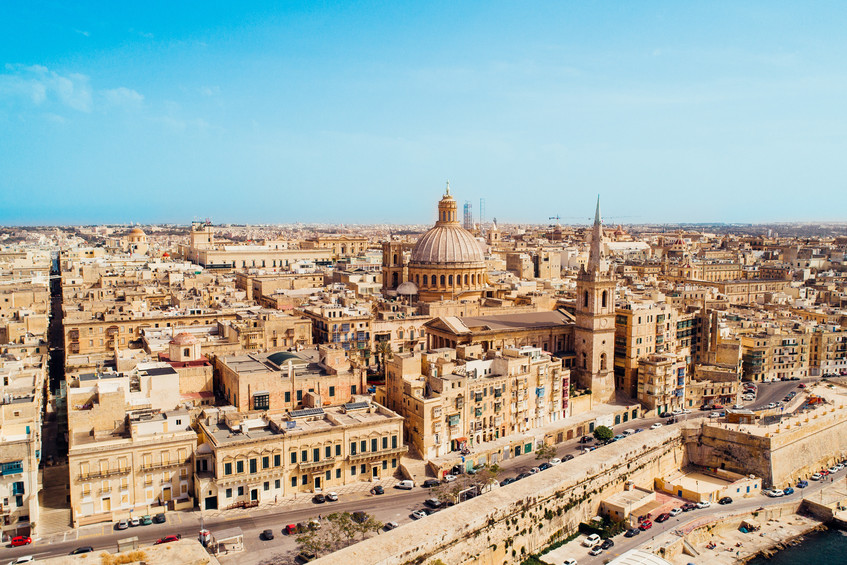 Sensational Attractions
Malta has a number of stunning attractions and this is certainly the case in the capital of Valletta. The most iconic has to be the incredible 16th century Saint John's Co-Cathedral, with other notable mentions including the standout Carmelite Church with its large dome, the Grandmaster's Palace and the Upper Barrakka Gardens, which offers incredible scenery.
The ancient walled city of Mdina, which was Malta's capital from antiquity to the medieval period, is also well worth a visit. Here you can explore a number of impressive palaces that line the narrow streets.
Alternatively, you can take the short trip over to Gozo, part of the Maltese archipelago. This tranquil island provides instant charm, as well as offering a quieter alternative to the main island. Here you'll find ornate churches, ancient forts and prehistoric temples.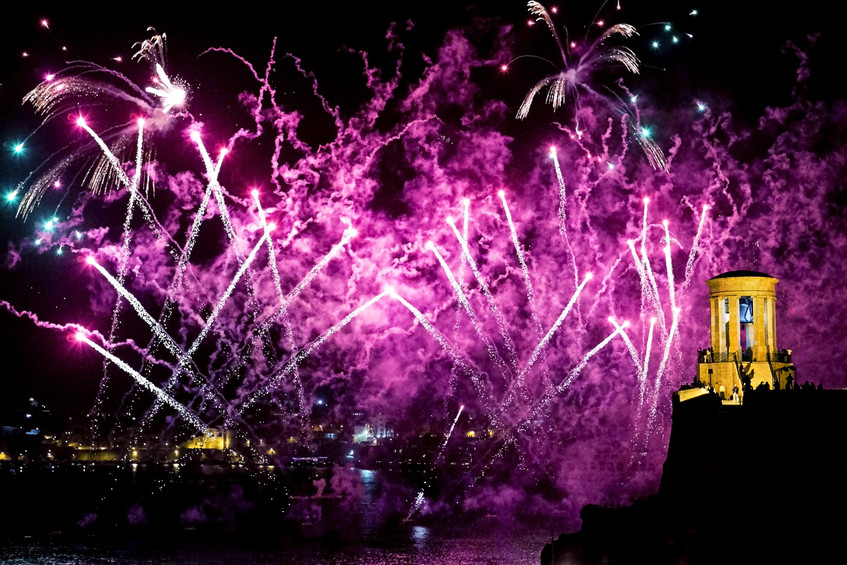 Unbelievable Events
Along with captivating scenery and attractions, Malta also plays host to over 365 spectacular events a year.
The Malta International Fireworks Festival is a week-long spectacle taking place from April 24 to May 4. This incredible event culminates in a grand finale at the picturesque Grand Harbour, in Valletta.
Following this, on July 9, the world's biggest music stars will be heading to the island for the free annual Isle of MTV Malta festival. Past events have included acts such as Jason Derulo, Jess Glynne, Enrique Iglesias and Lady Gaga.
If you decide to take a late summer holiday, you might be on the island to join in the celebrations to mark Victory Day, on September 8. This is a special holiday in the Maltese calendar, with three major events recognised; the birth of the holy Virgin Mary, the siege of 1565 ending and the day the British defeated the Italians in World War II. Just a few weeks' later, on September 21, is Independence Day, marking the country's political independence from Britain back in 1964.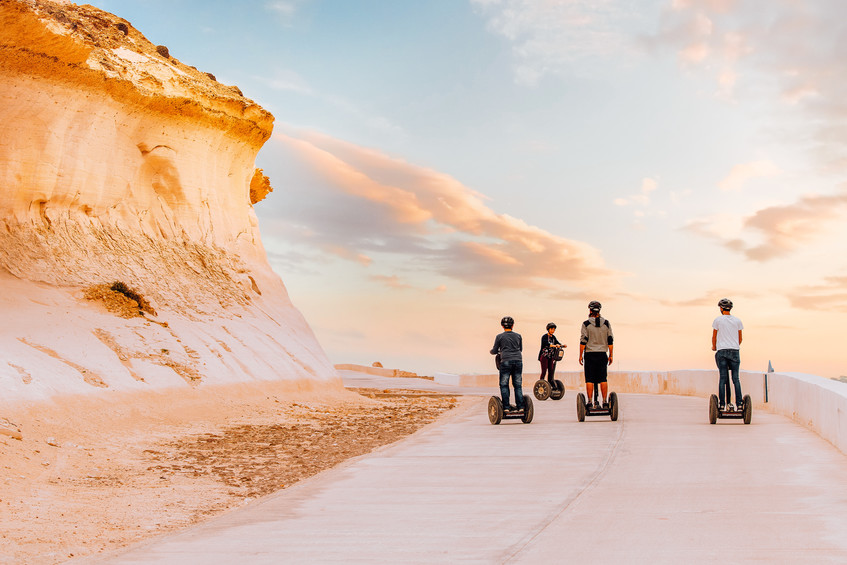 Family Fun
It's nigh-on impossible to be bored on this wonderful island and that's especially true if you're travelling with children.
As well as fun-packed beach days, spectacular firework shows and fascinating landmarks, you'll also find a whole host of family-friendly attractions.
Have you ever wanted to experience just what it's like to step out onto a movie set? Well you can at Popeye Village, where the 1980 musical Popeye was filmed. Now an adventure park, it's perfect for all ages.
Exploring continues in the heart of Valletta, where the Malta At War Museum includes a trip underground to discover how the locals protected themselves from air raids.
At the nearby Fort Rinella, historic re-enactments are a regular occurrence, with the younger audience mesmerised by the firing of the cannons.
With so many wonderful activities and attractions to enjoy you're sure to be spoilt for choice during your stay on the sensational island of Malta.