For decades British holidaymakers have had a love affair with the Costa del Sol. Since the late 1960s, thousands of tourists from all over the world have flocked to the Sunshine Coast to get their fill of fun in the sun - and this trend shows no sign of slowing down.
Costa del Sol all inclusive holidays were once unrivalled, but with the rise in popularity of the Canaries, Balearics and exotic far-flung getaways, there's more competition for this golden coast. If you think the Costa del Sol is all karaoke bars and full English brekkies, think again. The region is a sun seeker's paradise, with magnificent hotels, sleepy villages and chic pavement cafes - not to mention miles of soft golden sands.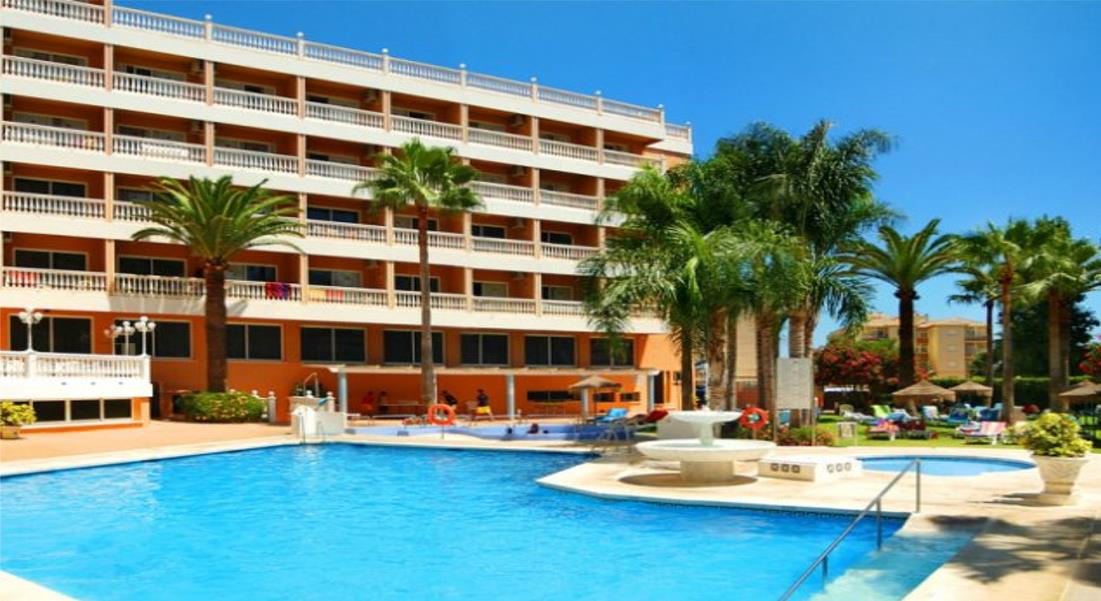 Parasol Garden Hotel, Costa del Sol
Due to the area's immense popularity with holidaymakers, booking a Costa del Sol all inclusive break means that you'll have a wide choice of hotels to choose from. The Holiday World Resort is located in the pretty village of Benalmadena, right in the heart of the Costa del Sol. Here guests enjoy a buffet restaurant, serving cuisine from around the world. If you're feeling peckish whilst going for a dip, graze at the poolside bar, which serves a plethora of drinks and light bites.
If you're looking to stay in a celebrity hotspot, it has to be Marbella. Once a small fishing village, this glamorous town is home to a range of stylish hotels, so you can sunbathe like a star for a week or two.
For holiday luxury, the Marriott's Marbella Beach Resort ticks every box. Here, guests can indulge in some luxury cocktails at the glamorous bar, or relax in the spa pool. For that extra celeb feel, each of the guest rooms feature their own private balcony, so you can soak up the sun in style!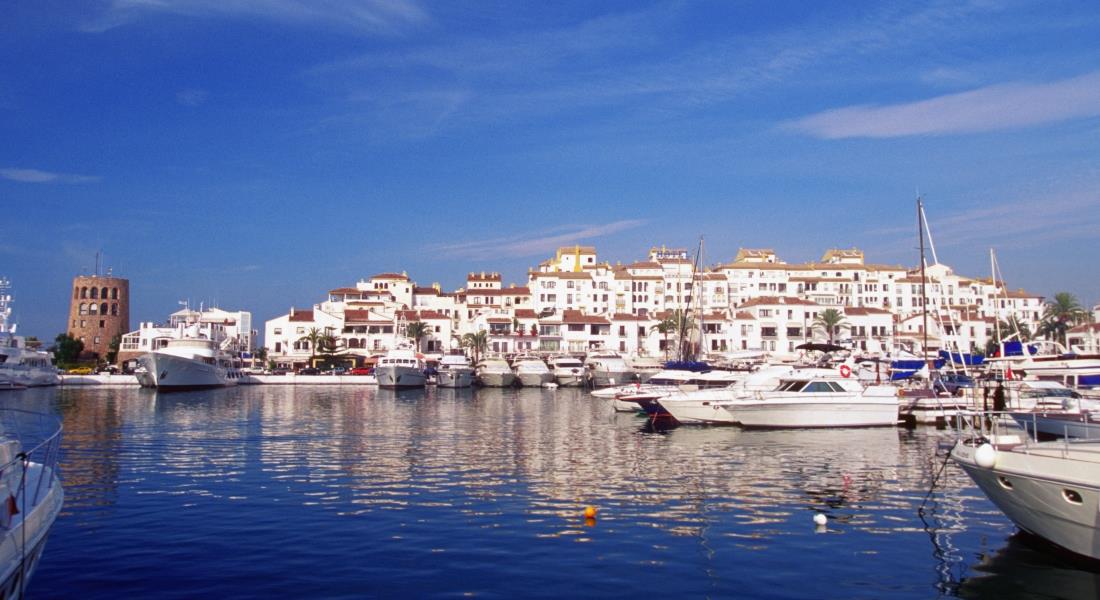 Fantastic Ports, Costa del Sol
You'll never be short of something to do on your Costa del Sol all inclusive break. Let's step away from those sandy beaches for a second - there are plenty of places to explore on the Sunshine Coast. Stroll through the cobbled streets of Málaga's old town and see some of the region's ancient castles to get a taste of life on the Costa del Sol prior to mass tourism.
Foodies will love Torremolinos, with its vast array of quaint restaurants and cafes. The area comes alive once the sun goes down, so it's the perfect spot for night owls looking to paint the town red. Speaking of night owls, if nightlife is your bag you can't miss the glitz and glamour of Marbella.
There's plenty to keep families occupied here too! Experience the thrills and spills of the slides at the famous Aqualand water park in Torremolinos, or learn about life beneath the waves at the Sea Life Aquarium in Benalmadena. The area is also home to Mount Calamorro, where you can take a cable car ride to the summit - 771 metres above sea level! On a clear day you can also see the waves lapping against the African shoreline.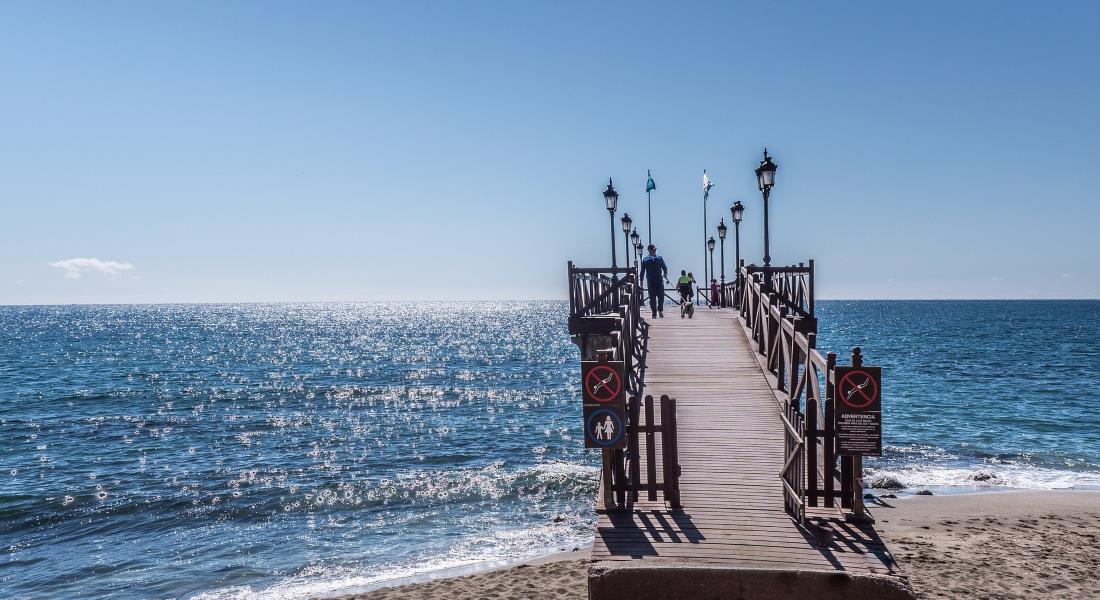 Costa del Sol all inclusive holidays are a wonderful choice for couples, families, groups and solo travellers alike. It's just 2.5 hours from the UK, so it's a great destination for families with young children, or holidaymakers who aren't keen on flying long-haul.
The great thing about the Costa del Sol is that you're pretty much guaranteed the weather, whenever you choose to visit. While the area does experience cooler temperatures during the winter time, it will still be significantly warmer than the UK's big freeze. If you're planning to spend your days lounging about on the beachfront, we recommend booking your Costa del Sol all inclusive break in April - September, when average temperatures soar to the high twenties / early thirties.
We have a wide selection of cheap Costa del Sol all inclusive holidays on offer, so grab a cocktail and browse to discover your perfect getaway.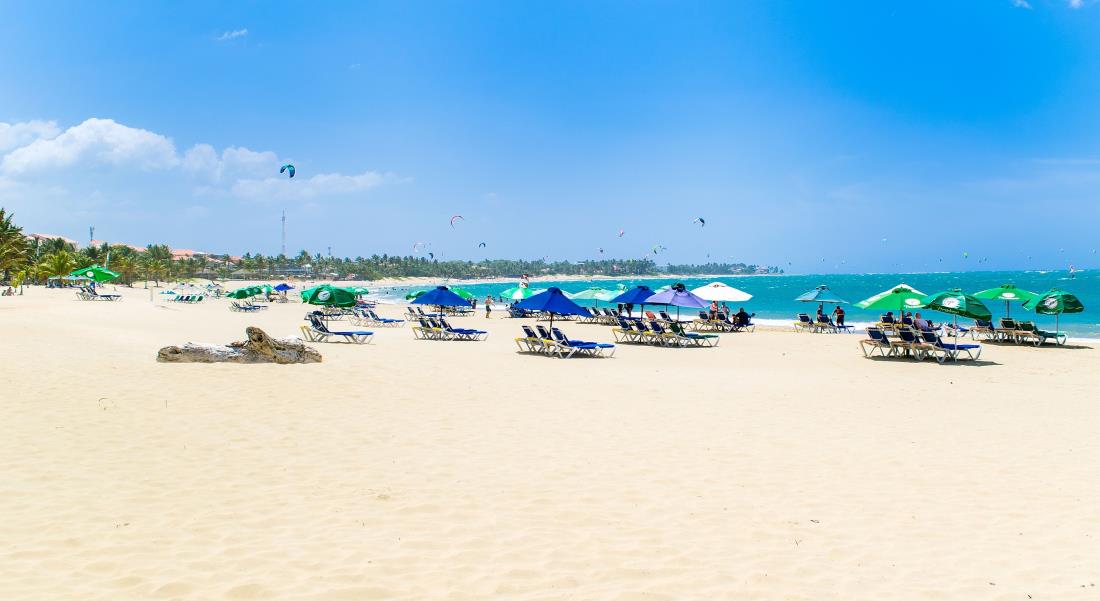 White Beaches, Costa del Sol