This sleepy island may not be as lively as its neighbours Majorca and Ibiza, but what it lacks in nightlife, it more than makes up for in authentic Spanish culture and beautiful scenery. Menorca actually has more beaches than Majorca and Ibiza combined, so is the perfect choice for beach bums looking for a sandy retreat.
It's not just the miles of sandy coastline that attracts thousands of holidaymakers to its shores though, Menorca has some fantastic nature trails, rolling countryside and historic landmarks to satisfy adventure-seekers from across the globe.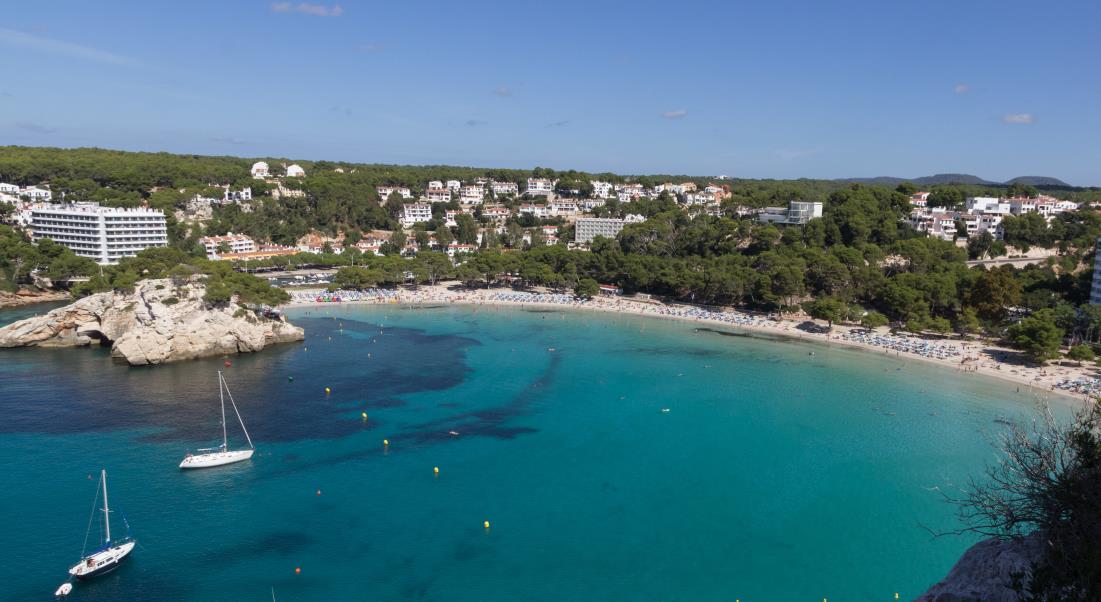 For a highly recommended all inclusive holiday, it has to be the Paradise Club and Spa Aparthotel. Here you'll find a choice of pools, a children's club and a spa. You can also dine on fantastic cuisine at the international buffet restaurant.
Located right next to the glistening waters of the Mediterranean Sea, the Globales Lord Nelson Hotel is a peaceful, adults-only retreat that's perfect for a budget all inclusive holiday to Menorca. The light and spacious buffet restaurant serves delicacies from around the world, and the relaxed poolside bars are perfect for providing snacks and drinks as you soak up that glorious Spanish sunshine.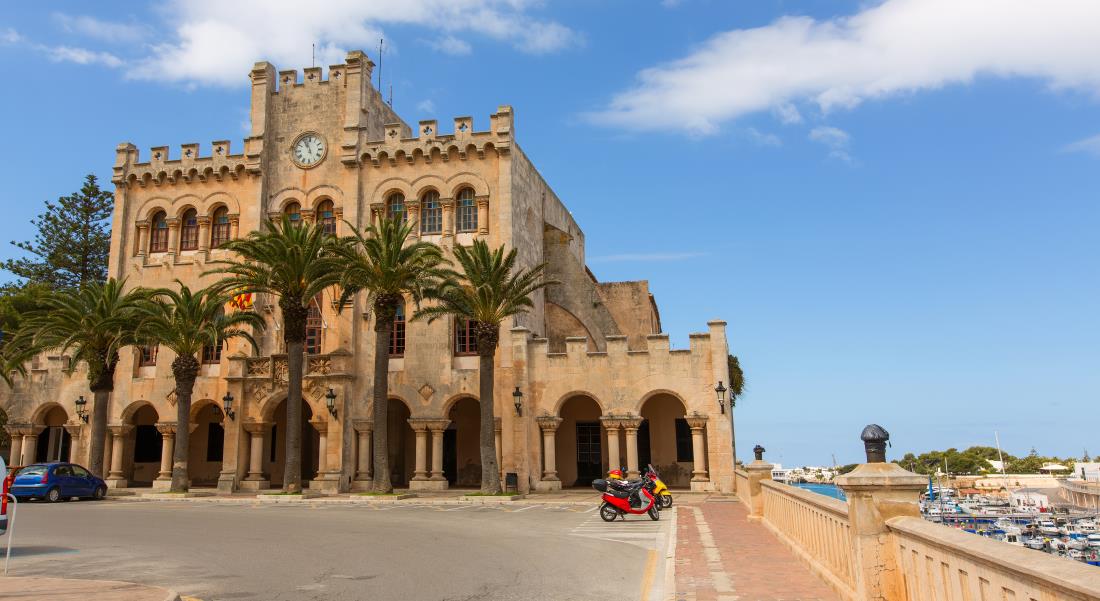 Ciutadella Menorca Town Hall
Menorca is a sleepy island that's full of charm and places to explore. Explorers will love renting a car and venturing inland, where miles of green countryside meets authentic Spanish villages with friendly locals. Discover the abandoned ruins of Torre d'en Galmes and explore a world before mass tourism.
For a more cosmopolitan experience, stop off at a pavement cafe in Ciutadella or take a stroll around the fairy-lit marina in the island's capital, Mahon. Foodies will love exploring the many cafes and restaurants that Menorca has to offer, many of which have been in families for generations.
Why is Menorca the perfect island for a family holiday? There's loads to do here that will entertain little kids and big kids! Take a stroll around the Lloc de Menorca zoo, or try your hand at scuba diving to discover life beneath the waves.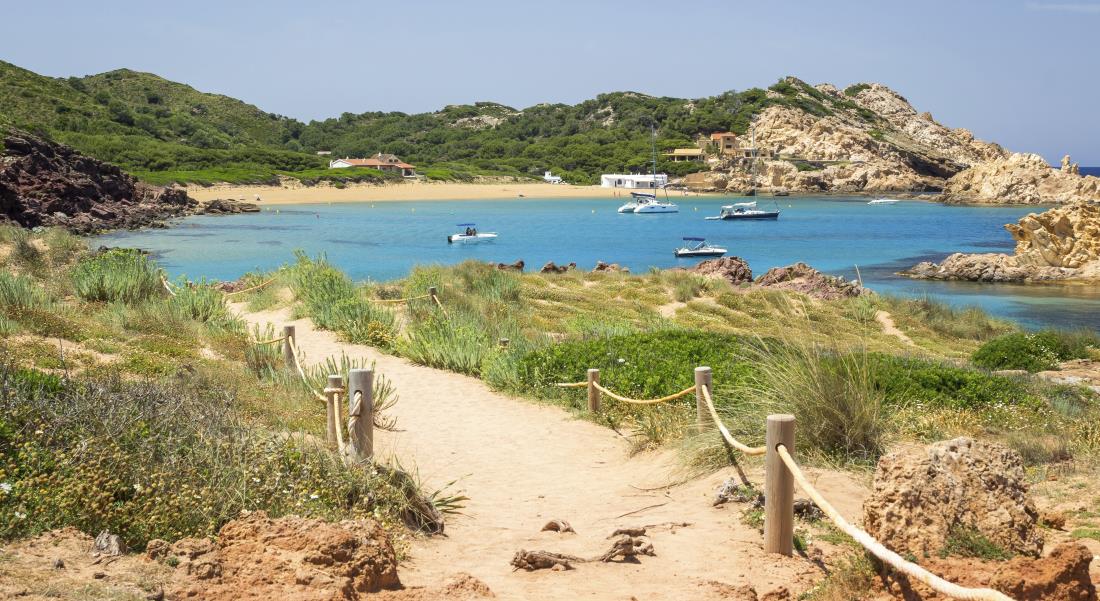 Located just a 2.5 hour flight from the UK, Menorca all inclusive holidays are a wonderful choice for families with small children, or visitors who aren't too keen on flying long-haul. Don't let the short flight time fool you, however, this island paradise is every bit as exotic as those further afield.
Weather-wise, you can't really go wrong with the Balearics, and Menorca is no exception. However, to be guaranteed that magnificent sunshine, we recommend booking your Menorca all inclusive holiday between April and September. During this time, average temperatures soar to the high twenties / low thirties - perfect beach weather!
We have a wide range of cheap Menorca all inclusive holidays to suit all needs and budgets. Browse our selection and jet off on your dream holiday.