The White Isle is a hedonist's paradise - but go off the beaten track and you have a very different holiday.
A last minute holiday to Ibiza will provide the whole gamut of experience - picturesque landscapes, superstar DJs and unforgettable sunsets. But away from the beats, beach bars and boho babes is a quieter, more reflective side where tourists can take time out to enjoy the natural beauty of this most celebrated Balearic island.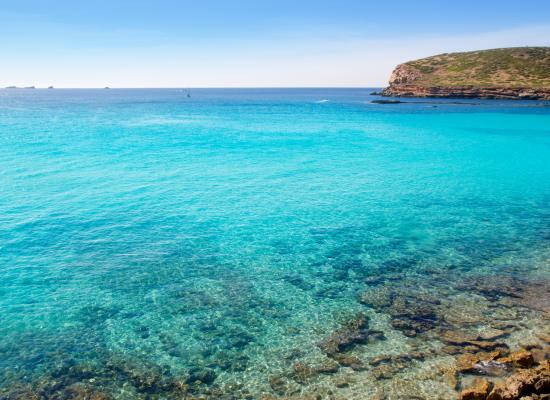 You'll never be too late to the party with a cheap last minute Ibiza deal!
With frequent flights and a massive array of hotel options, booking a last minute holiday to Ibiza is incredibly easy for anyone in need of an overdue holiday.
Situated just off the coast of Spain, Ibiza is easy to reach, flights are cheap and plentiful, English is widely spoken and there's a friendly, relaxed vibe that emanates off the island, ready to welcome you when you land.
And when you need to unwind, there's no better place. While the White Isle is synonymous for partying, there is a quieter side to the island that is waiting to be discovered.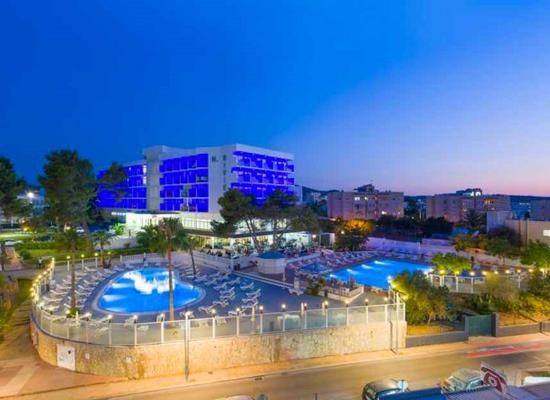 Hotel Playasol Riviera, Ibiza
Ibiza caters for anyone in search of a cocktail and a dance, but it also has some of the best spa retreats, wellness centres and sun soaked hideaways in the Mediterranean.
Cheap holiday deals to Ibiza are plentiful, allowing you to save money on an unforgettable trip to the Balearic island. Once there, you're spoilt for choice. If you've come to party, we recommend Amnesia, Pacha and Privilege. These take clubbing to the next level, and any sore heads the next day can be nursed by the pool or by soaking up the chilled out vibes at Café del Mar or Experimental Beach Club.
Anyone in search of adventure will have to draw up a shortlist – there's so much to do. Hover boarding, kayaking, cliff diving, jet skiing, parasailing, quad biking, scuba diving – you can even hire jetpacks and fly across the sea!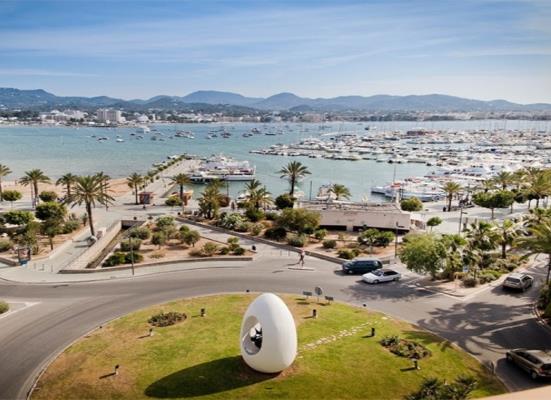 The island is set up for visitors arriving at a moment's notice, so when you're looking for a place to stay and things to do, there are plenty of options to choose from.
If you're bringing children, somewhere like Cala Llonga and Es Cana is perfect. Quiet areas that include bars and restaurants include Portinatx, Santa Eulalia and San Miguel. If you're there for the nightlife, look around Ibiza Town and San Antonio.
Just three hours from the UK, the White Isle is an incredible getaway. If you find a cheap last minute holiday to Ibiza, book it – you won't regret it!
Book a cheap last minute holiday to Ibiza with Holiday Gems today, or view our Ibiza holiday deals for all year round!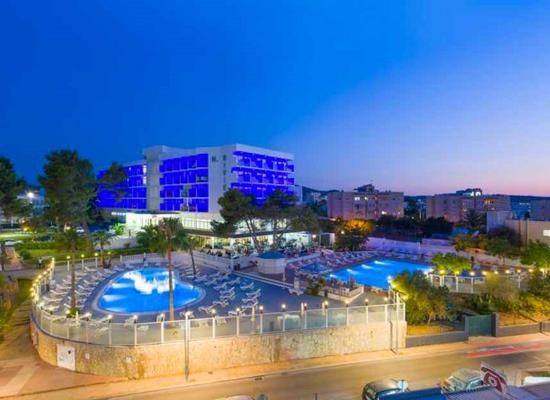 Hotel Playasol Riviera, Ibiza