This week we have some amazing christmas & new year breaks for you in some of the most amazing christmas locations. Destinations include: Warsaw, Budapest, Prague, Krakow & Riga
Offer 1

- Warsaw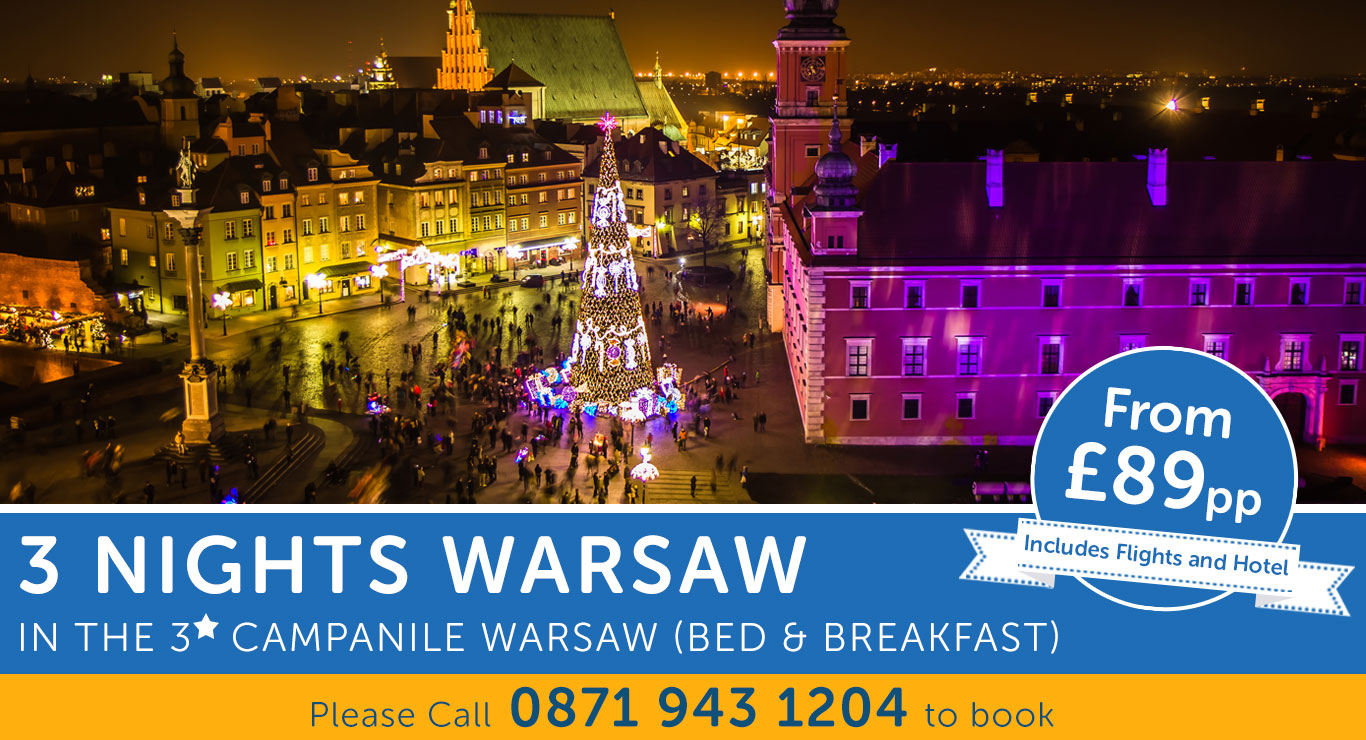 Get in the spirit of things and soak up the magical atmosphere and picture perfect setting of Warsaw's Christmas market, at the centre of which is the fabulous old-town Christmas tree. The location of these traditional chalets surround the 'Old Town Market Square' and Royal Road and just create the most romantic and traditional beauty that many of us consider Christmas to be. Purchase your crafted gifts, local specialties, decorations and more whilst sampling the fine local produce and hot beverages on chilly nights.
Offer 2

- Riga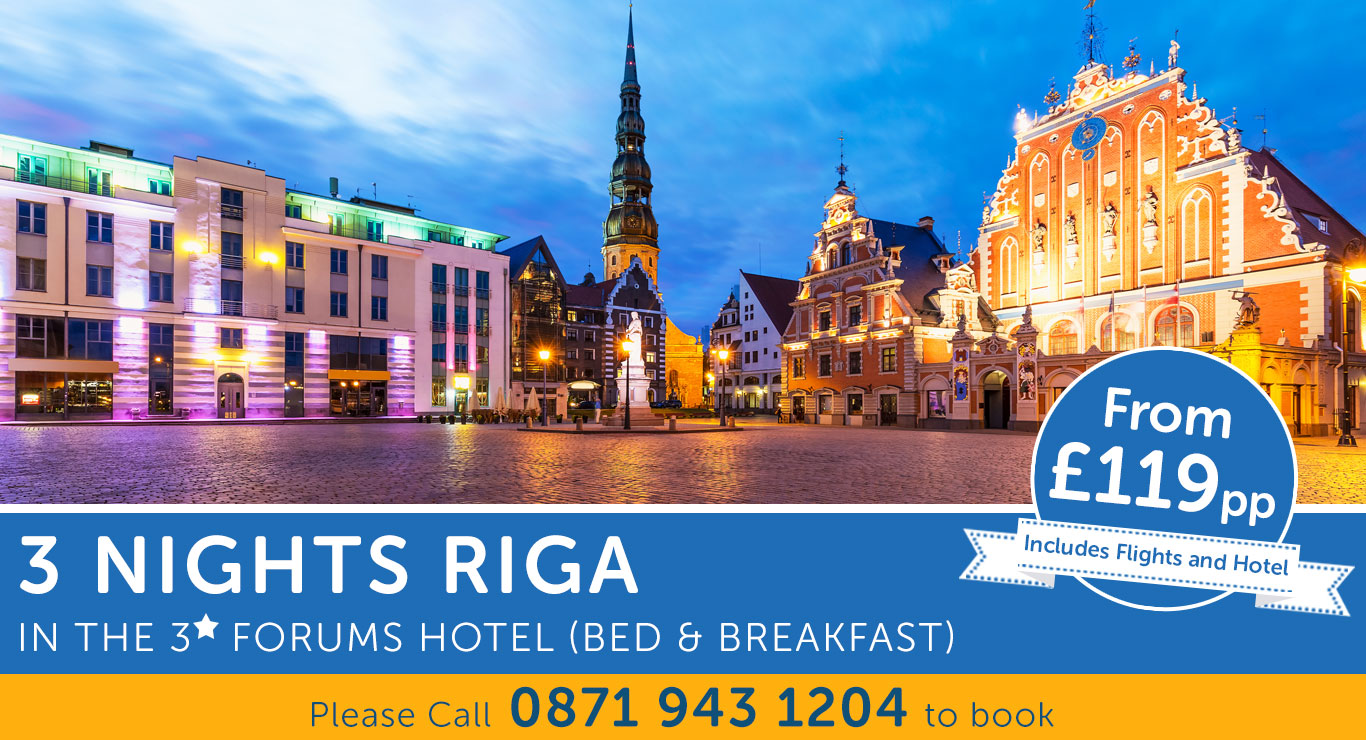 Riga is the capital city of Latvia which is a country in the Baltic region of Northern Europe, bordered to the north by Estonia, to the south by Lithuania and to the east by Russia. Riga is set on the Baltic Sea at the mouth of the River Daugava and is a cultural centre with museums and concert halls known for its wooden buildings, medieval Old Town and art nouveau architecture.
Offer 3

- Prague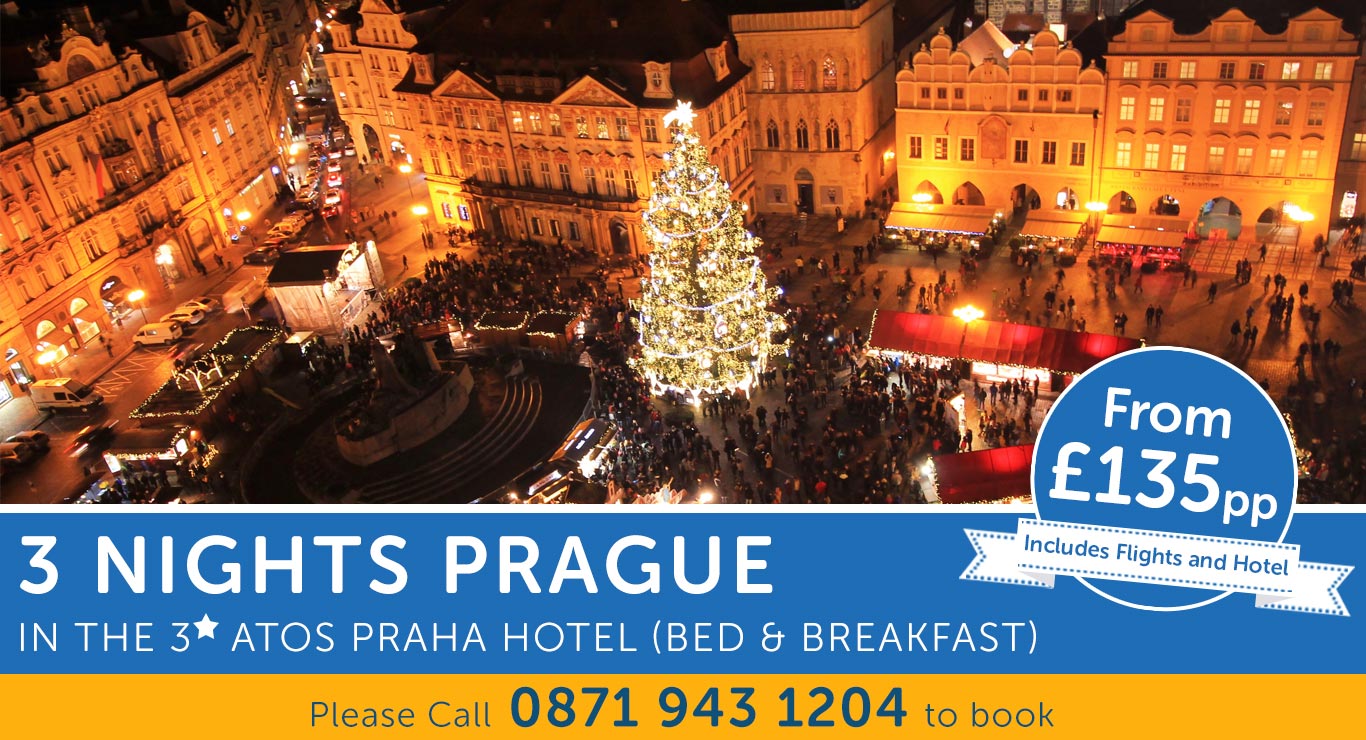 Visit Prague, the capital and largest city of the Czech Republic and located alongside the Vltava River. The main attractions include the Prague Castle, the Charles Bridge, the Old Town Square, the Jewish Quarter, the Lennon Wall and Petrín hill. Since 1992, the extensive historic centre of Prague has been included in the UNESCO list of World Heritage Sites.
Offer 4

- Krakow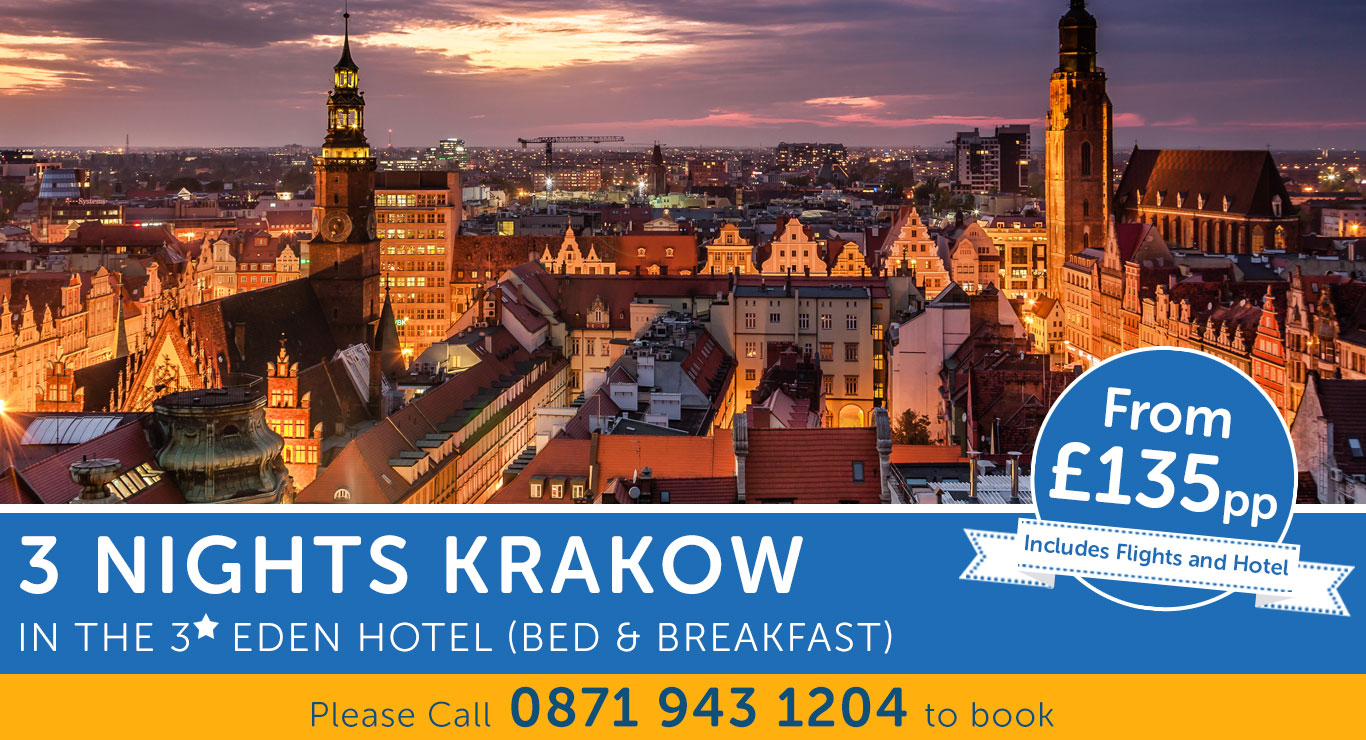 Krakow is fast becoming a popular city break due to its richly varied history and culture. The Old Town showcases many picturesque architectural sights and historic attractions, and during the evening, the town square becomes a pretty display of soft lights and alleyways housing numerous bars, shops and cafes.
Offer 5

- Budapest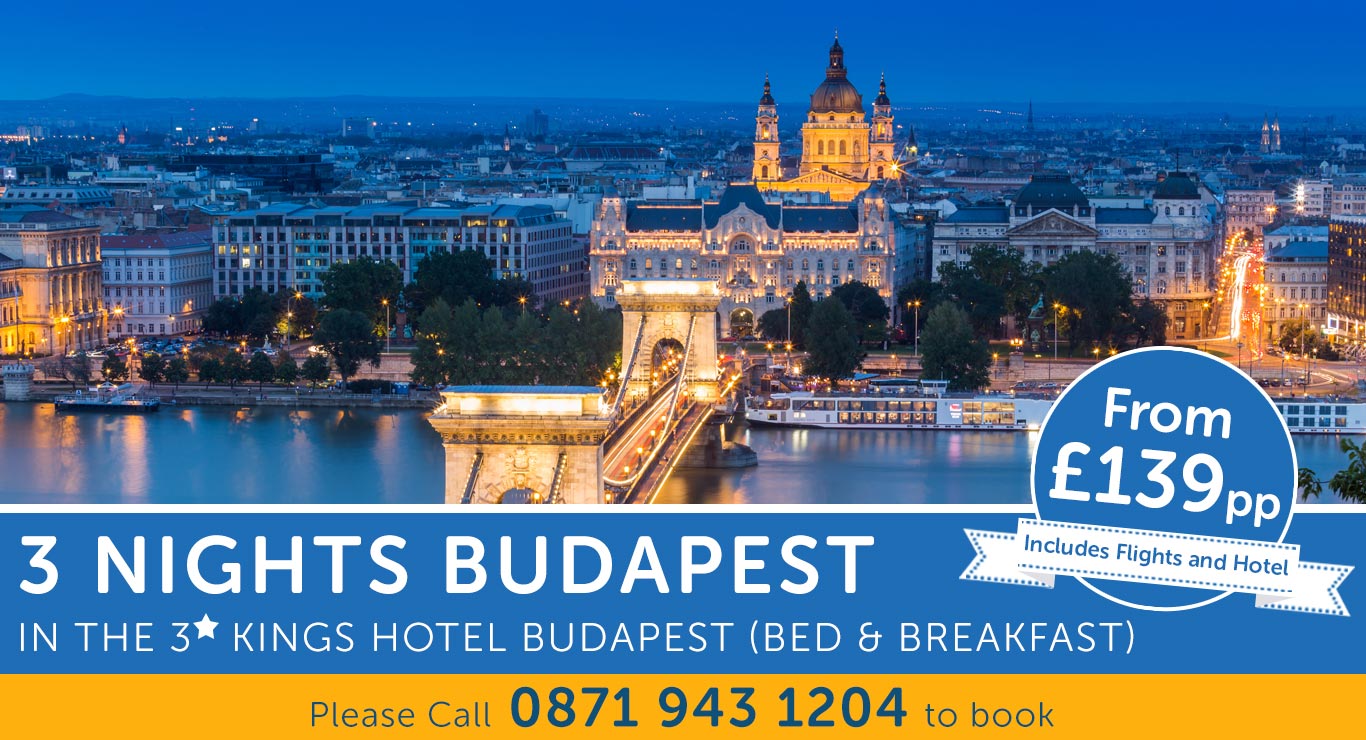 Enjoy a mesmerising city break in Hungary's enchanting capital Budapest, sat along the banks of the Danube. Picturesque and considered one of the most beautiful cities in Europe, tourists are in for a real treat when exploring the roots of this magical destination. Bustling areas, quiet streets, a mix of old and new, and teeming with architectural wonders, Budapest rates highly in the list of top European city destinations that must be visited.
Conditions apply. The images used are for illustration purposes only and does not reflect your actual holiday experience. Any price advertised is fulfilled by Destination2.co.uk acting as the agent on the Tour Operators behalf. Holidays are bonded under ATOL number 3973 (Global Travel Group Ltd) whose booking conditions apply, unless otherwise stated. All offers are subject to availability & include all taxes. Full payment for flights may be required at time of booking. Please note exclusion dates apply as per the offer detail. Prices for other party sizes, dates, durations and departure airports are also available on request. Where local country hotel taxes are charged, these are payable locally and not included in the price advertised. Hotel rating is that of the supplier and may not be the official rating. Offers are available by calling our (UK) Reservations Line only and your normal phone tariff will apply. Our UK Reservations personnel will call you back on request. Prices excludes credit card fees & transfers. We reserve the right to withdraw this offer at any time. Travel restrictions and conditions apply. Please ask at the time of booking for full details. When it's gone, it's gone. Full balance is normally due 14 weeks prior to departure unless booking under our special offer. No card fees apply when paying by Solo, Switch, Delta & Electron debit cards. Destination 2 reserves the right to substitute any of the hotels advertised should availability be limited. You will be advised of this at the time of booking if applicable. *Limited Availability