Win £50 of Amazon Vouchers on our Facebook page!
Posted
13 November 2014
by
Kat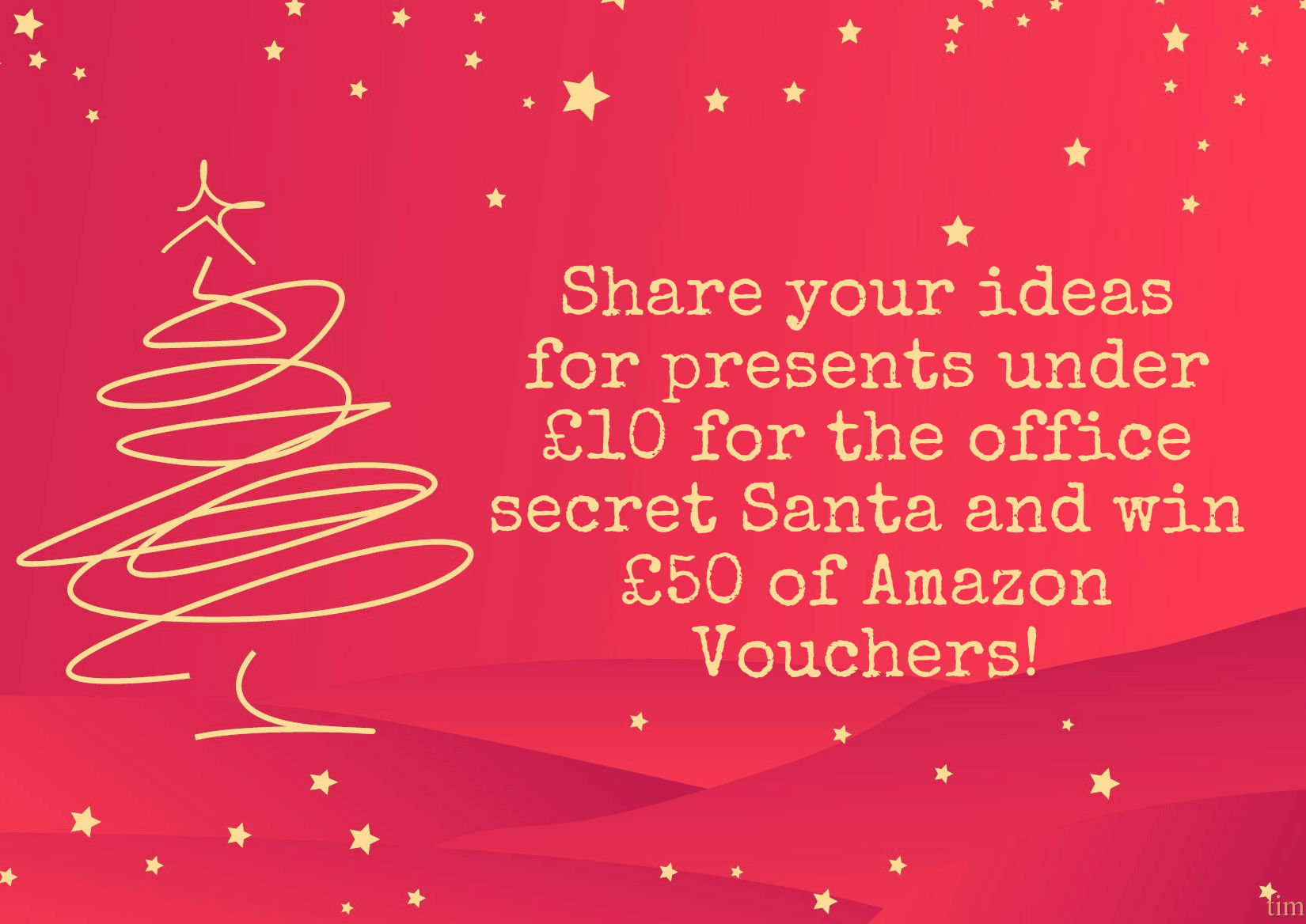 If you missed it last week, we asked our Facebook followers to tell us their best Christmas shopping money saving tips to win £50, £20 and £10 of Amazon vouchers.
Tomorrow, we'll be asking you to share your ideas for presents under £10 for the office secret Santa. The best idea will receive £50 of Amazon vouchers, but there will also be £20 and £10 of Amazon vouchers given to the runners up.
To help us decide, well be inviting guest judge Paul Vachon from The Frugal Toad to pick our three winners.
The competition will run on Friday from 9am to 1pm, and the winners will be announced at 4pm. We'll be continuing these competitions every Friday throughout November!
Take a look at our Facebook page tomorrow at 9am and share your money saving tips to enter. Good luck!