The only thing better than taking a holiday, is taking a holiday on a whim.
Jetting off on a last-minute, long-haul adventure is an incredible feeling and a sensational country to visit in September or October is Thailand.
Holidays to The Land of Smiles are all about spectacular sights, captivating culture and thrilling attractions, with a variety of diverse destinations to choose from.
Bangkok is an ideal choice for a long-haul city break in September or October
Urban adventures
If you're looking for energy and excitement, then a city break in Thailand's vibrant capital, Bangkok, could be exactly what you need. This bustling metropolis offers a fabulous blend of old and new, with futuristic skyscrapers and multi-storey shopping malls towering over ancient temples and thriving night markets.
Tourists seeking a spiritual experience during their stay should visit the Temple of the Reclining Buddha. This world famous temple features an enormous gold Buddha, with various religious artefacts and stunning architecture that will take your breath away.
Bangkok also has a superb nightlife scene, with a plethora of bars, clubs and entertainment venues to choose from, while sampling the city's street food offering should also be high up on your list of must-dos during your holiday.
Those seeking a more laid back urban experience may prefer to escape the hustle and bustle of Bangkok and instead head to Chiang Mai.
Surrounded by lush green countryside and rainforest-clad mountains, this ancient city features an array of colourful cultural attractions. Chiang Mai is also a superb holiday destination for nature lovers and thrill-seekers with a whole host of wild and wonderful activities to enjoy.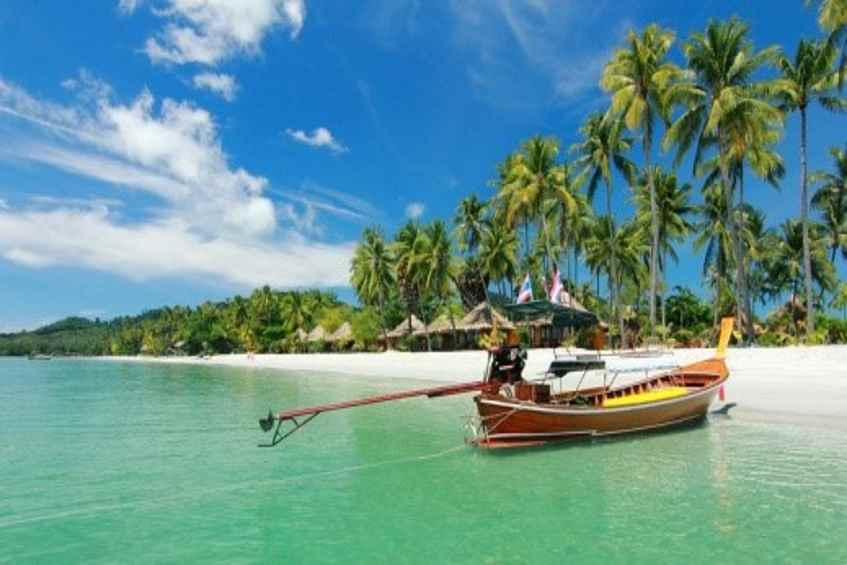 Find beach bliss in Thailand this September or October
Paradise awaits
From palm-fringed white sands to pristine golden shores, Thailand's enchanting beaches have to be seen to be believed.
With so many to discover, you are truly spoilt for choice when it comes to deciding which destination ticks the right boxes for your dream beach escape.
The islands of Phuket and Koh Samui are two options, both offering a number of breathtaking stretches of sand, as well as attracting visitors looking to enjoy colourful nightlife and stunning natural beauty. Phuket is also a superb option for nature lovers, while Koh Samui is an ideal choice for scuba diving.
The immaculate beaches and secluded coves of Krabi are also popular with visitors to Thailand, while the resort of Khao Lak is a relaxed coastal retreat, perfect for families and couples.
Hua Hin is another superb destination for beach lovers seeking a September or October long-haul escape. A former summer retreat for the Thai royal family, Hua Hin offers blonde sands, azure waters and a wide selection of luxury resorts and hotels.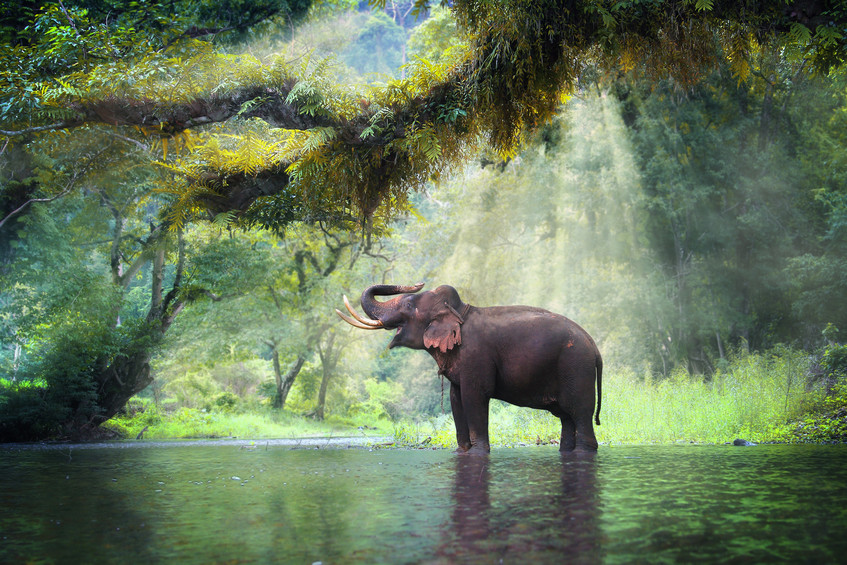 A whole host of incredible wildlife is waiting to be discovered in Thailand
The best of both worlds
One of the best ways to enjoy Thailand to its fullest is with an incredible multicentre holiday travelling to two or more different destination.
This way, you can get the most out of your visit to The Land of Smiles, combining a city break with a beach holiday or embracing culture and cuisine, before jetting elsewhere to discover stunning natural beauty and incredible wildlife.
With so many fabulous destinations to choose from, you can create the Thailand holiday of your dreams.
Start planning your September or October holiday to Thailand today. Speak to one of our long-haul specialists on 0871 943 1315