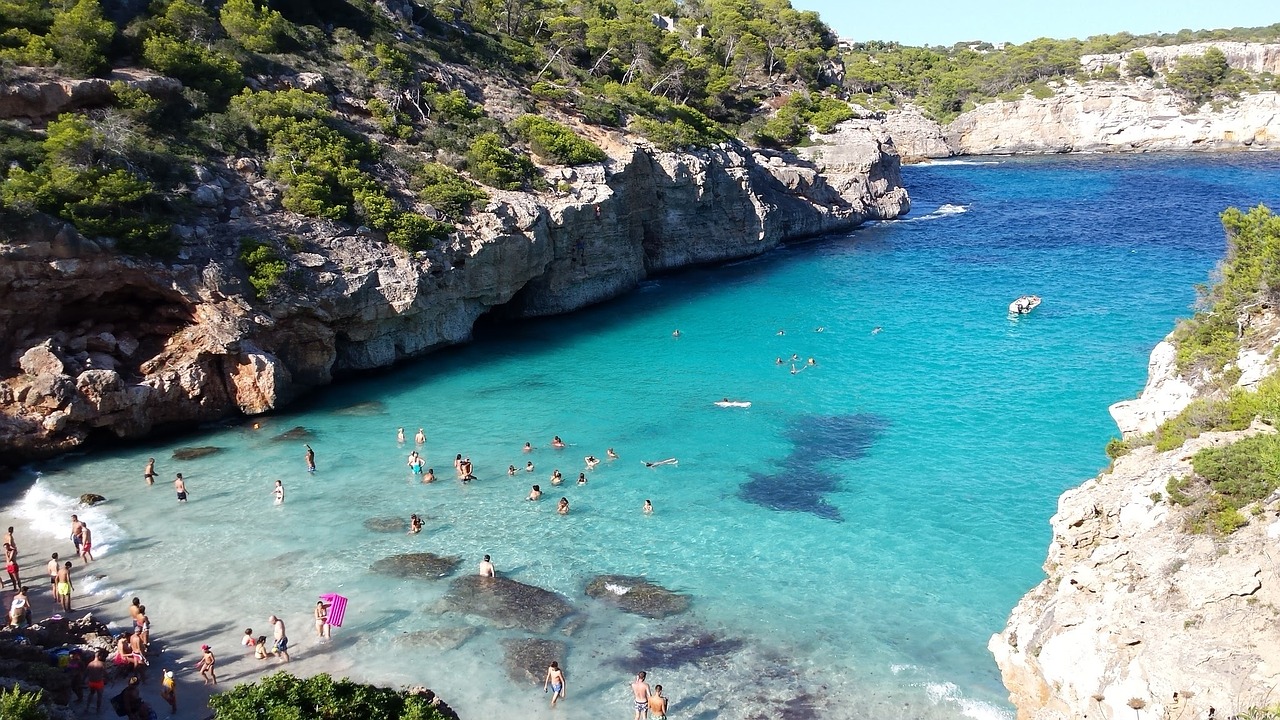 It might be the official start of summer in the UK, but that doesn't guarantee good weather in June here, does it? Those looking for some summer sun may think about a quick jaunt abroad for some quality beach time. And if that's something you're considering, you probably want to know where is hot in June. Here's a few ideas to consider for that early summer holiday.
Costa Brava, Spain in June
With a flight time of under 2 hours from many UK airports, you really can have breakfast at home and make it to the Costa Brava in time for lunch! And the weather isn't to be sniffed at. The average temperature on the Costa Brava in June is 21 degrees, but don't surprised to see the mercury rise to 23 or 24! It's not uncommon.
Costa Brava's coastline boasts some beautiful beaches and coves, just perfect for soaking up the June sunshine. And if you feel like taking a break for the beach and venturing off to take in the sites, Tossa de Mar's Old Town and Castle are amongst a host of sites in the area.
A short flight and some lovely weather, the Costa Brava is great for a June jaunt!
Take a look at our Costa Brava holidays.
Majorca in June
One of the beautiful Balearic Islands, Majorca is just around a 2 and half hour flight from the UK and it's a gorgeous place to visit.
The average temperature in June is around 21 degrees Celsius, so it's great for relaxing on the beach or by the pool and there's no shortage of entertainment options for those who feel a bit more active.
From the party resorts like Magaluf to family friendly resorts such as Alcudia, the island has something for everyone. Make time to check out some of the island's castles and coves and, if you're feeling particularly adventurous, you could take an excursion to the island's Alfabia Mountains for a completely different perspective on Majorca.
Take a look at our Majorca holidays.
Malta in June
The southern European island of Malta boasts beautiful weather in June, with average temperatures of 23 degrees. The island is home to some incredibly beautiful beaches for those looking to relax and soak up the sun. But it's also home to some popular attractions and sights. A walk down Valleta's waterfront comes highly recommended. Keen Historians will enjoy Valleta's charm and some of the island's forts, palaces, temples and museums.
It takes between 3 and 3 and a half hours to fly to Malta from the UK.
Take a look at our Malta holidays.
Tenerife in June
The Canary Islands have it pretty good! The weather's decent all year round there and in Tenerife, June is a particularly lovely month for the weather. With average temperatures of 23 degrees Celsius and typically very dry weather, you can take in the sun on the beach all day long! Similarly, Tenerife boasts some beautiful sights to see, including the Mount Teide Volcano and National Park and the cliffs of Los Gigantes.
Playa de Las Americas boasts plenty of nightlife for the party animals, while quieter resorts like Costa Adeje or Los Gigantes attract families. The island's Siam Park is a fantastic water park with a good mix of attractions for the adrenalin junkies and very young children alike.
You can fly to Tenerife in around 4 hours from the UK.
Take a look at our Tenerife holidays.
Turkey in June
Turkey is nice and hot in June, with average temperatures in Marmaris, Dalaman and Antalaya of around 25 degrees Celsius. It's also just a 4 hour flight from most UK airports.
There are some beautiful and quaint beaches in Turkey, perfect for wiling away an afternoon in the sun. And even if you're staying in one of the country's coastal holiday resorts, it's always worth considering a trip to Istanbul to experience a city where East and West really do collide.
Take a look at our Turkey holidays.
There's often a half term in June, so it's a popular time for families to travel. That said, the other 3 weeks of the month offer those without children the opportunity to get away before the big summer holiday. And as the destinations above show, you don't have to go very far at all to get perfect beach weather in June.