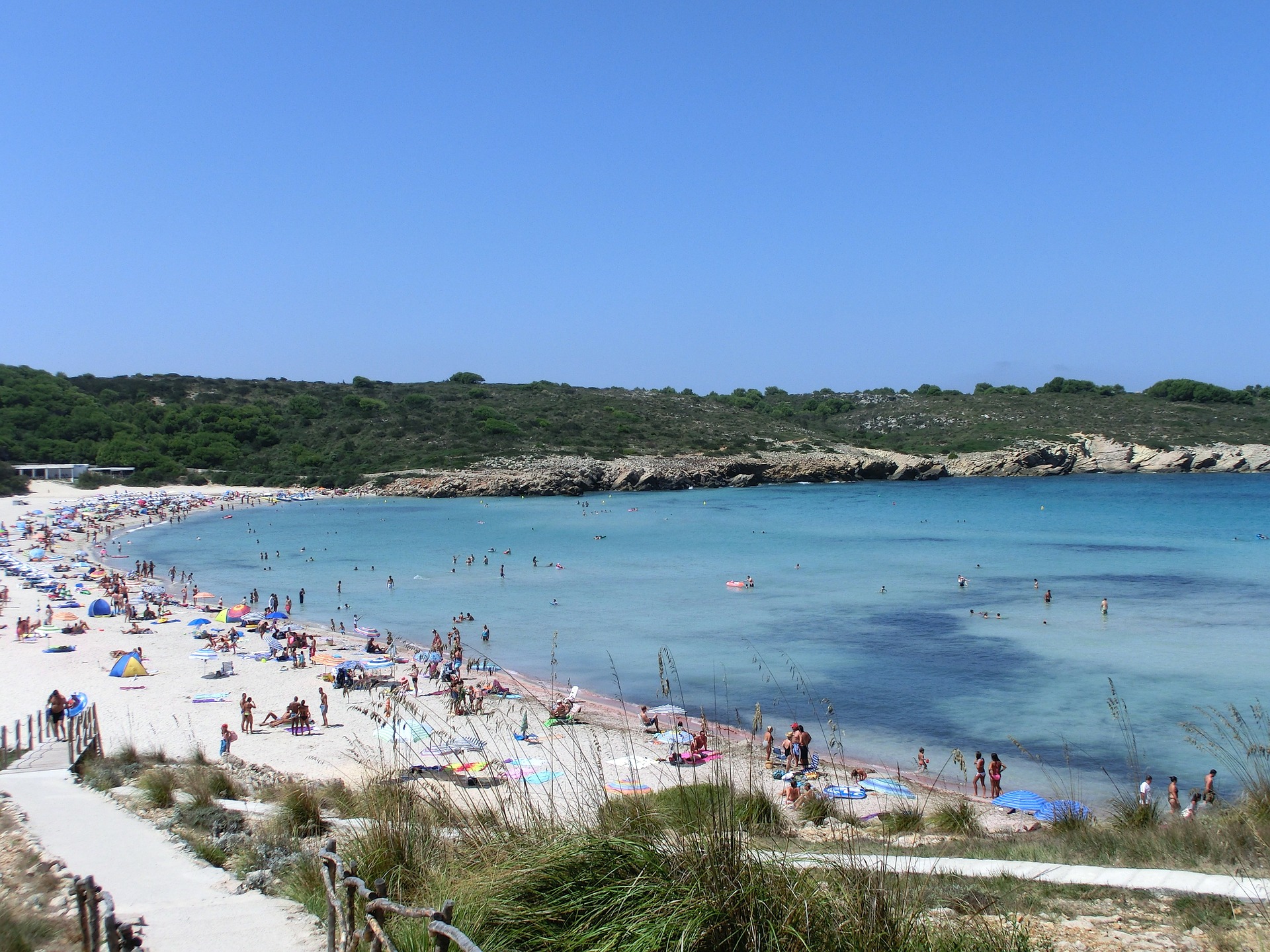 Whether you're looking for a July break at the start of the children's summer holiday or you want to just sneak in an escape before that starts, it's a great month for those seeking out sunny hot weather within a short distance. If you're one of the many sun seekers looking to get away, you probably want to know where is hot in July. Here's a handful of destinations that might just do the trick!
Menorca in July
The beautiful Balearic island of Menorca enjoys an average temperature of 22 degrees Celsius in July. That's just perfect for enjoying the island's white sand beaches and turquoise waters. And there is no shortage of such beaches. The island boasts loads, including the large white sand beach of Punta Prima and the stunning Cala Galdana.
July is also a month in which you can often catch festival on Menorca. The Sant Jaume festival takes place on the 24th and 25th July (regardless of the day of the week) in Es Castell.
There are plenty of sights to see in Menorca, including visiting historic and religious sites.
With a flight time of just 2 and a half hours, this is a great destination for those seeking somewhere lovely and hot in July without a long flight!
Tunisia in July
If you think you can handle it even hotter in July, but would still rather keep your flight time relatively low, then Tunisia might be ideal. It takes around 3.5 hours to fly there from the UK and the country enjoys a pretty spectacular 27 degrees Celsius average temperature. Too hot? Then you can cool off in the sea at some of the stunning beaches.
The flight time from the UK to Tunisia is approximately 3 and a half hours so you can leave in the morning and make it in time for lunch!
Check out our Tunisia holidays.
Lanzarote in July
Lanzarote is nice and hot in July thanks to its lovely geographic location! It's also dry so it's great beach weather with an average temperature of 24 degrees Celsius. Between the beaches and the pools, you won't go short of choice in terms of where to soak up the sun. If you fancy coupling your sunbathing and swimming with some high adrenalin fun, the island's Aqua Park in Costa Teguise is worth a visit.
If you plan to make some time for sightseeing too, the Timanfaya National Park is quite something to see!
With a flight time of around 4 hours from the UK, you don't have to travel for too long to enjoy nice hot weather in July!
Check out our Lanzarote holidays.
Morocco in July
Back to the North of Africa and Morocco is another destination that brings the heat in July. The average temperature is around 29 degrees in Morocco in July and it's pretty common for the mercury to soar straight into the 30s. Not to worry though – you can always cool off with a swim in the temperate waters of the many beaches.
The city of Marrakech has plenty of sights to see and there is no shortage of historic attractions to couple with the beaches and pools that attract so many tourists.
It takes around 4 hours to fly to Morocco from the UK.
Check out our Morocco holidays.
Cyprus in July
The beautiful little island of Cyprus is a haven for sun seekers thanks to its pleasant weather and white sand beaches. In July, it's around 25 degrees Celsius – lovely beach weather! If you prefer your swimming with some action packed slides, then the Island's Watermania waterpark might be right up your street.
But while the island's beaches really are simply stunning, Cyprus offers a whole lot more as well. It boasts a host of beautiful castles and religious buildings well worth a visit. All this within a 4 and a half hour flight of the UK!
Check out our Cyprus holidays.
So, whether you're look for a last minute hot weather break before the kids break up for summer or you're getting your family holiday in at the start of the school holidays, July is a great month for hot sunny weather within a relatively short distance of home!