We all love going on holiday, but men and women have different opinions about what their perfect holiday is.
In order to see just how different men and women are when choosing holidays, we've surveyed 2000 couples in order to find out what they really want from a holiday.
Our respondents have taken an average of 6 holidays (including long and short breaks) together as couples. According to the men and women involved, it took these couples a total average of 6 days to agree on a holiday together.
Fortunately, almost 73% of couples enjoy doing exactly the same things when going on holiday together. Only 23% said that they like to do different things, but they try to compromise by finding a destination that they can both enjoy. And then there are the unlucky 3.65%, who argue and bicker about where to go on holiday.
In order to find out exactly what men and women want to do on holiday, we asked our respondents to divulge which of the following activities they would most want to partake in:
Women: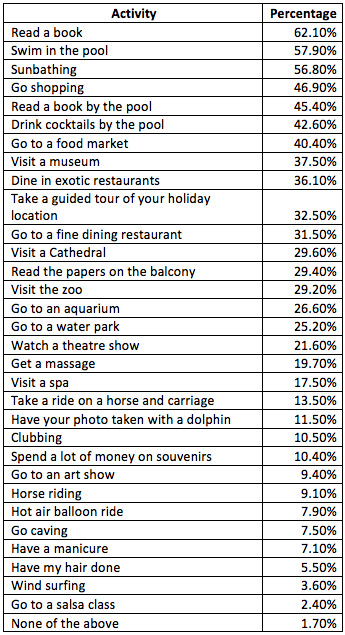 Men: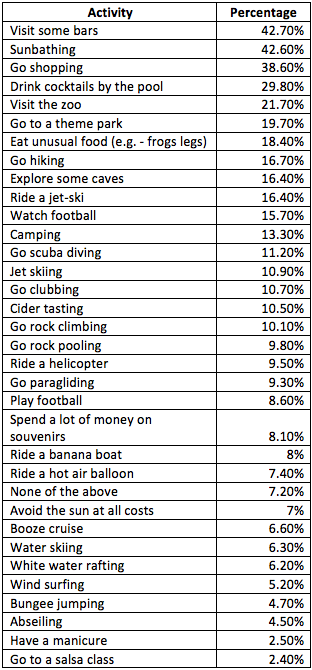 It would appear that most men want to go on holiday to get drunk and work on their tans, whereas women want to read a book and relax in the pool. With this in mind, we asked respondents to tell us how difficult is it to find holiday activities that they both enjoy: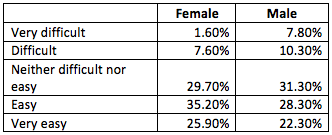 All differences aside, there are still some things that couples can agree on. Both genders agree that they spend an average of 6 days doing what they want to do, as well as 6 days doing what their partner wants to do. It must be true love.
Our survey was conducted via OnePoll. In order to see all the questions we asked and the data collected, click here.