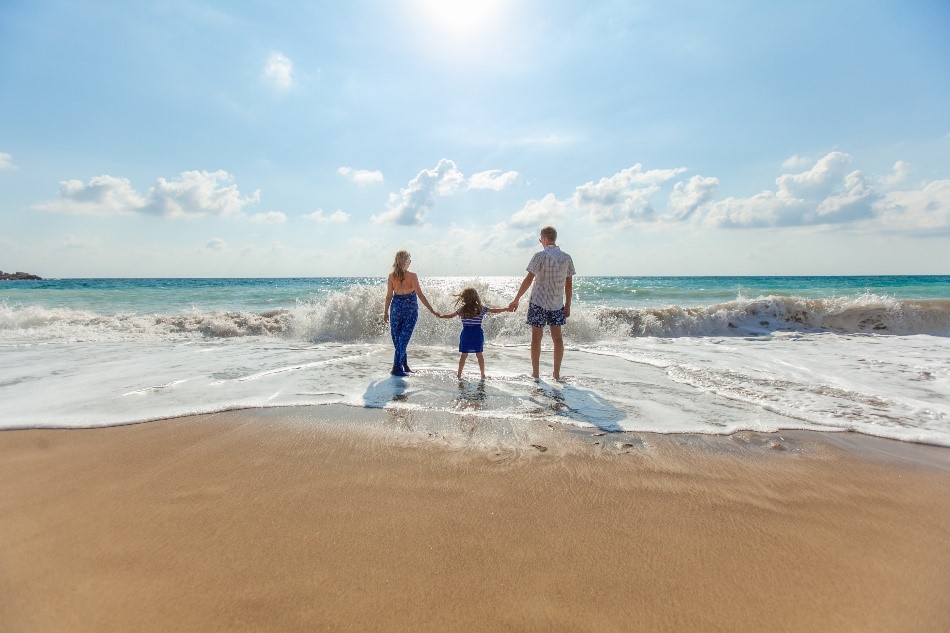 Image: Natalya Zaritskaya on Unsplash
Travelling abroad with Children isn't always easy, and many parents will feel completely overwhelmed when it comes to that first trip abroad and ensuring their little travellers stay healthy and happy.
To lend a much-needed hand, we decided to offer some top tips to make sure you're sun-soaked family holiday goes by without a hitch and any young ones enjoy a unforgettable getaway.
Babies
Experts recommend that babies younger than 6-months should not be exposed to direct sunlight and so should be kept entertained in the shade and covered up when outside. For any older babies, organic sunblock is available so that their skin doesn't become irritated and won't burn. Hats that cover the back of the neck and ears are an ideal purchase too.
Another tip when pushing your child in a pram is to not cover the pram with anything too thick to shade your little one. This allows heat to gather inside the pram and could cause discomfort for your child.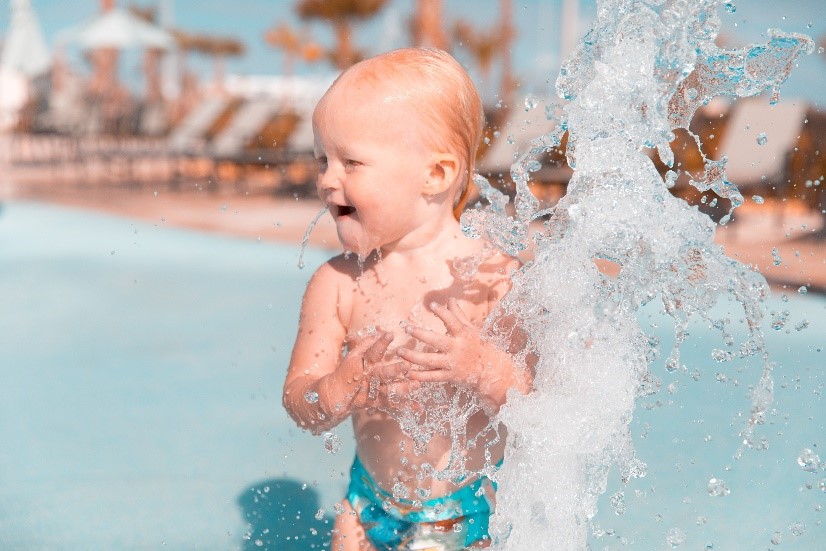 Image: Derek Thomson on Unsplash
Younger Children
For the little jetsetters that spend most of their sunshine hours splashing around in the pool, it is important that any exposed skin is protected. Waterproof sunblock is advised, or alternatively light clothes that cover the arms and shoulders and anywhere that stays out of the water. Children's eyes are also more susceptible to sun damage, so some elasticated sunglasses will mean that they stay protected no matter how much they move about (and the glasses won't end up falling off and being left behind somewhere).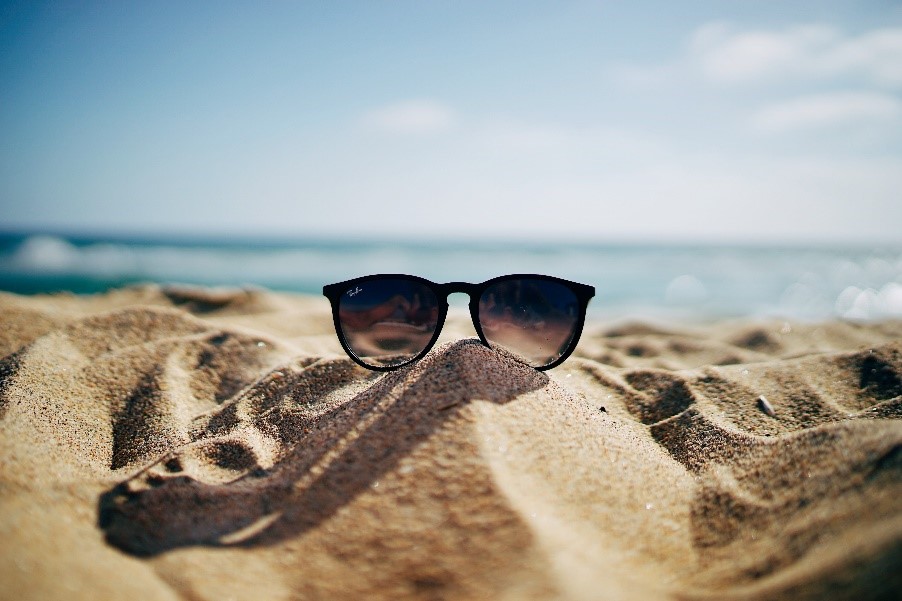 Image: Ethan Robertson on Unsplash
At Night
When holidaying somewhere that maintains a balmy temperature throughout the night, it is a good idea to take some easy steps to ensure that everyone gets a good night's sleep, including you! Rather than just putting an electrical fan on to circulate warm air, put a bowl of ice in front of the fan so that the air blows cool around the room. Another idea is to freeze a hot water bottle and use this to cool the sheets before the children get into bed.
You should also keep windows and blinds shut during the hottest times of the day, only opening them in the early mornings and late evenings, and do not set the air conditioning too cold. In the same way it is important to consider what to do on a warm evening, you must allow for the temperature to drop rapidly in some destinations too. Therefore, don't clothe your baby in just a nappy as they will become too cold during the night. If you find yourself without a mosquito net during your holiday, you can put some insect repellent on the fabric of the baby's bed, but nowhere likely to come into contact with the eyes, nose or mouth.