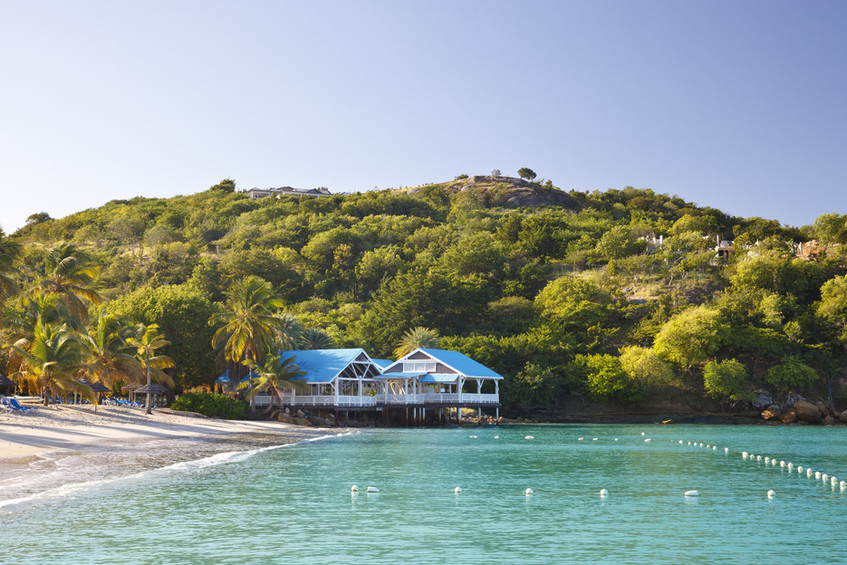 With so much free time, sunshine, activities and a mix of people, it's inevitable that friendships will form on holiday.
But in this laidback environment, the social ground is a lot different than at home.
With readily available alcohol, no real life pressures and lots of free time, there's plenty of opportunity to interact with other holidaymakers... however, there are a few rules to follow as our little comic shows: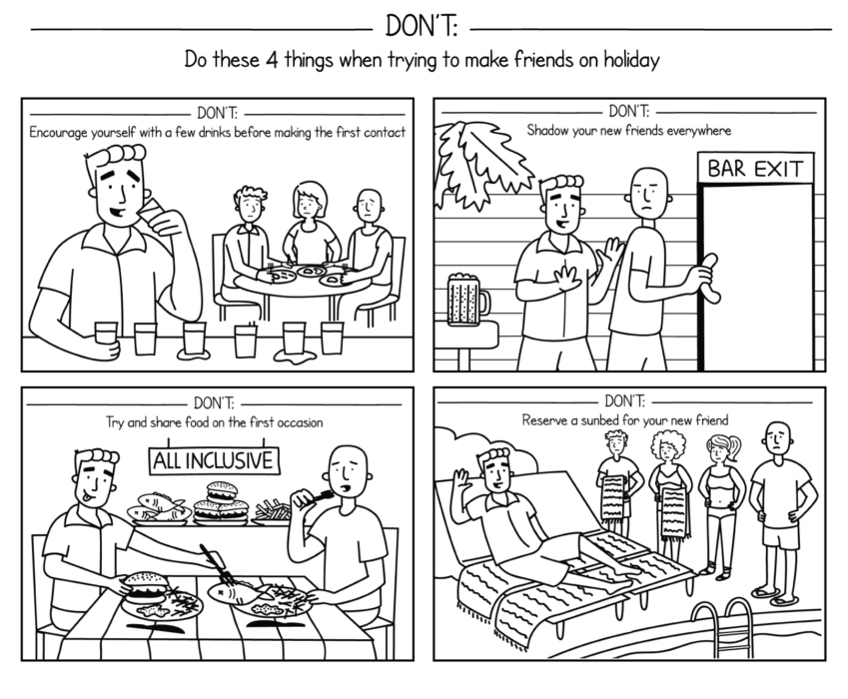 And if you're looking for tips on making friends on a holiday, here are a few pointers:
1. If you're unwinding in the evening, leave the socialising until after dinner. Joining people for a meal may feel a little too intimate for new friends.
2. If you have children, it's a good way of meeting other people – and an excellent way of getting your children to interact and socialise with other youngsters.
3. Brush up on your language skills – knowing even the basics of the local tongue will help you out enormously, and can be a good way of assisting other holidaymakers when they need to order a drink or locate the loos.
4. Book some group activities. Things like white water rafting, kayaking, trekking or day trips to a nearby island will give you a great opportunity to start a conversation.
5. Bear in mind that the people you meet on your trip are simply holiday friendships and probably not friends for life. Unless you definitely "click" with someone, avoid the Facebook friend requests.