What's not to love about holidays in the sun? Long, hot days, hours spent by the pool or beach, and warm nights dining al fresco.
However, spending too much time in the sun is dangerous and can lead to sunburn.
Sunburn is caused by ultraviolet (UV) rays.
Usually, sunburnt skin will be red and sore, flaking and peeling off, before healing within a week.
However, sunburn can increase the chances of a person developing skin cancer and you should do your best to avoid getting burnt altogether.
With this in mind, we've put together some top tips to ensure you and your family only sport red noses for Comic Relief, and to help you avoid sunburn elsewhere, too.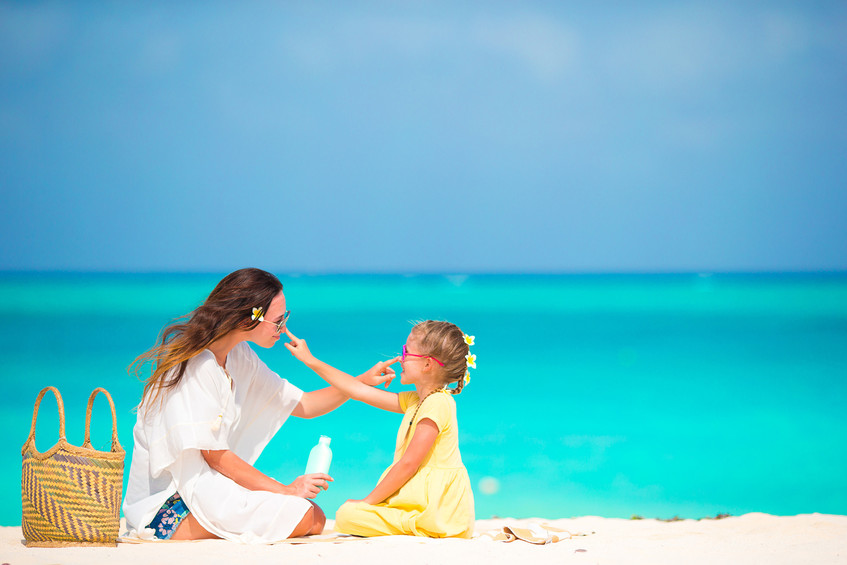 Slap on the sun cream
Yes, it might be annoying having to delay going outside or disrupting a sunbathing session to apply sun cream, but if you want to protect your skin, it's vital you apply and reapply cream frequently to all exposed areas of skin.
It's recommended that you wear at least Sun Protection Factor (SPF) 15 and use water resistant sun cream if you might be sweating or going in water. If you're concerned that you are not be putting enough sun cream on you could use SPF30 sun cream, which will give you extra protection.
It is also important that you use a sun cream which blocks ultraviolet A (UVA) and ultraviolet B (UVB) radiation from the sun and always follow the instructions on the bottle. If you do go in water, you should reapply sun cream when you come. This is especially vital with children, who are usually in and out of the swimming pool.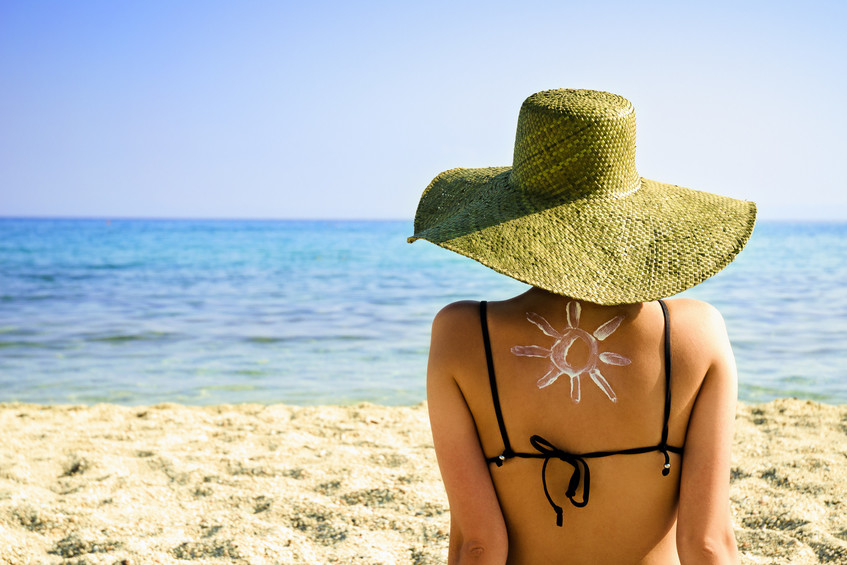 Cover up
Coming back from your holiday with a fantastic tan might be a big priority, but staying safe in the sun while away should be an even bigger one.
With this in mind you should try to cover as much skin as comfortably possible, depending on the climate.
You should try to wear a hat with a wide brim that shades your face, neck and ears, as well as loose, long sleeve tops and trousers or long skirts that do not allow sunlight through.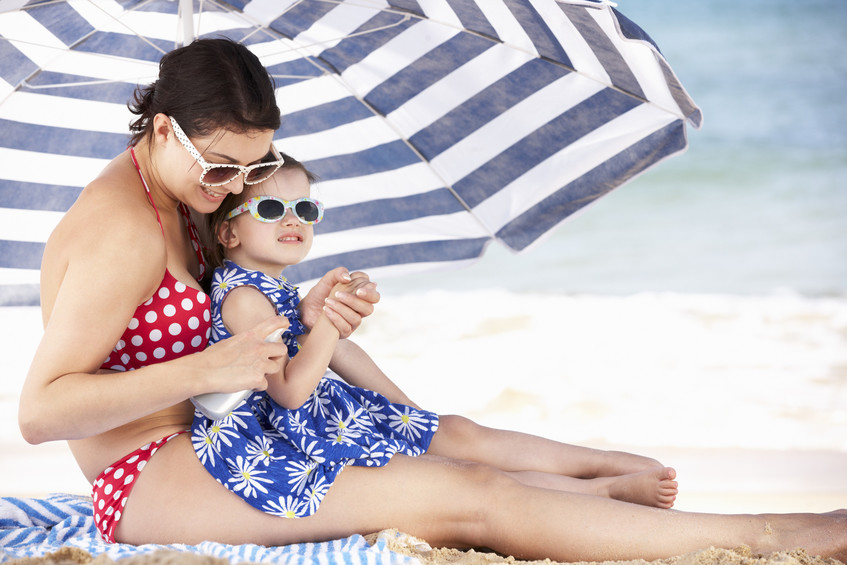 Keep cool in the shade
The best way to steer clear of sun burn is to stay in the shade.
This, of course, is easier said than done if you don't want to be bored during your holiday.
You should, however, try to avoid spending too long in the sun and stay out of the sun as much as possible between 11am and 3pm, when its rays are at their strongest.
When it comes to babies and very young children, you should keep then out of direct sunlight altogether.
You should also be weary on cloudy or windy days, as UV rays can pass through clouds and any wind can fool you into feeling cooler when the sun is still having the same impact on your skin. In these two cases it's important you still take precautions to avoid any unwanted misery.
If you follow these tips you're sure to have a fantastic holiday and the only red nose you will be sporting will be on Red Nose Day.
Tell us how you stay cool in the sun. Tweet us on @HolidayGems.