Jet off for an unforgettable holiday experience in enchanting Egypt, a magical sun-drenched destination which is steeped in incredible beauty and wonder.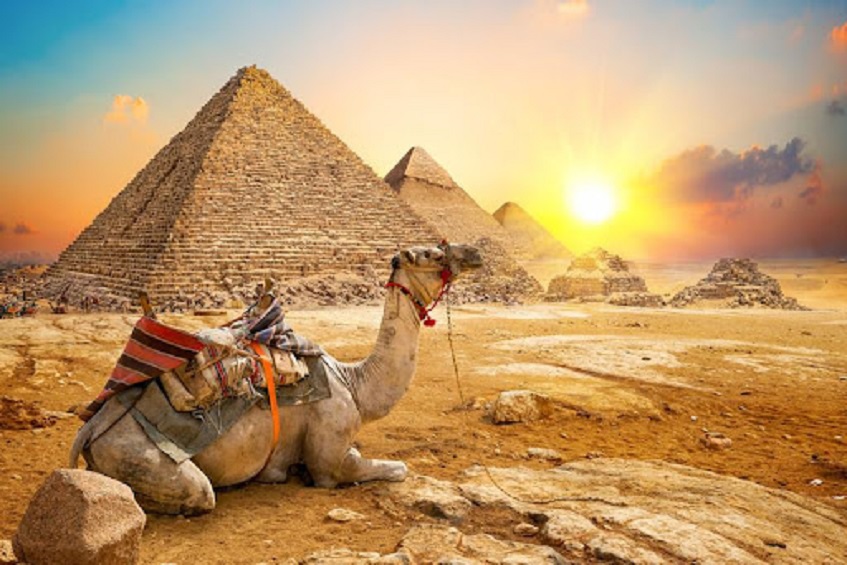 This magnificent getaway – fondly referred to as the Land of the Pharaohs – is the perfect choice for families, couples and groups of friends yearning for a spectacular holiday of a lifetime.
Legendary pyramids, temples and tombs, vast desert sands, glorious beaches, turquoise warm waters and countless other attractions are waiting to be discovered.
Bustling cities, opulent holiday resorts, colourful souks, wonderful food and impeccable hospitality are among the other delights in this beautiful land.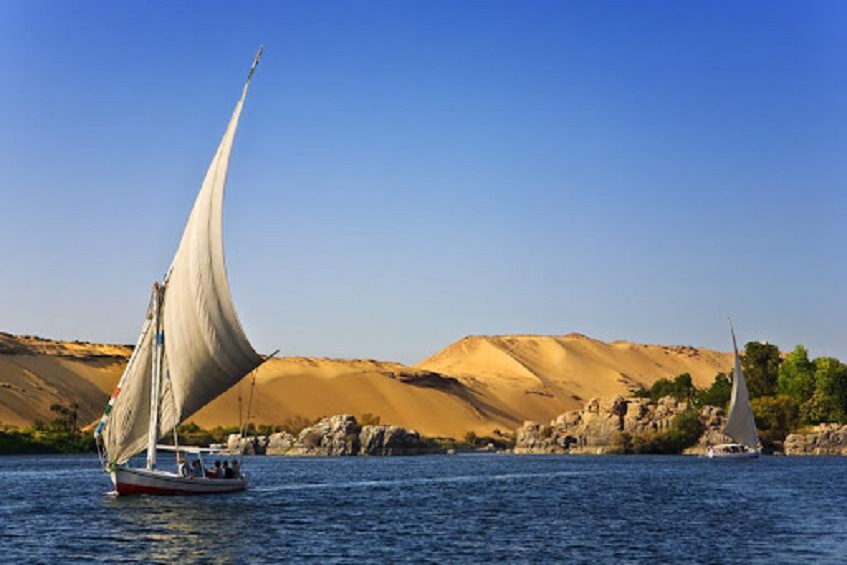 There's so much to see and do – visit the magnificent pyramids at Giza, explore the Valley of the Kings near Luxor, cruise down the romantic River Nile or enjoy relaxing days and lively nights in Sharm El Sheikh, Hurghada and other fun-filled Red Sea resorts.
We've decided to turn the spotlight on this awe-inspiring destination in north-eastern Africa to reveal why it is ideal for a dream holiday adventure.
Amazing history
You'll be wowed by spellbinding pyramids, temples, tombs, mosques and a myriad of other incredible historical attractions in Egypt.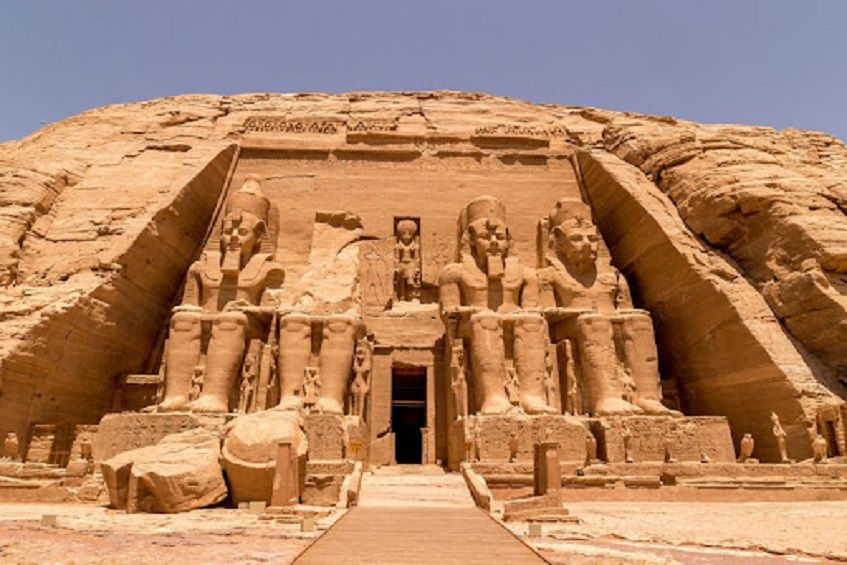 The Valley of the Kings near Luxor, the burial place of Egyptian pharaohs, is truly enthralling, while the Great Pyramids and Sphinx of Giza will leave you awestruck.
Marvel at the Great Pyramids and Sphinx at Giza or visit the Egyptian Museum in the capital city Cairo, which is home to many ancient Egyptian artefacts, including the golden mask of Tutankhamun.
Prepare to be amazed by the imposing temples in Luxor and Karnak, and don't miss the chance to visit the Egyptian Museum in Cairo which boasts many ancient Egyptian artefacts, including the golden mask of Tutankhamun.
Other captivating historical attractions in Egypt include Valley of the Queens, the Temple of Kom Ombo, the Mortuary Temple of Hatshepsut, the Abu Simbel Temples in Aswan, Saqqara Necropolis and the Colossi of Memnon.
Ancient Egypt was one of the most advanced and powerful civilizations of all time, lasting more than 3,000 years from 3150 BC to 30 BC.
Golden sunshine
Wonderful all-year-round sunny weather makes Egypt ideal for a relaxing holiday beside the beach or a sightseeing adventure, touring around and checking out the country's plethora of attractions.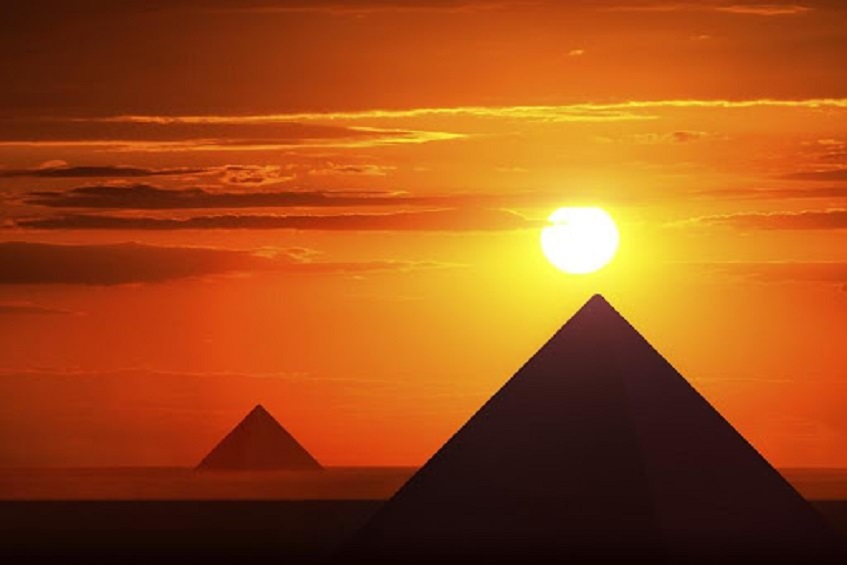 The period between May and October is the hottest time of year, with average temperatures ranging from the high 20s up to a challenging 40°C.
Conditions are less stifling between November and April, which is more appealing for getting out and about. There's still plenty of radiant sunshine, with temperatures remaining well above 20°C during the day. Most areas in the country get less than 80 millimetres of rainfall annually.
Desert magic
You should definitely venture into the Western Desert during your holiday in the sun, where the huge rolling dunes and epic landscapes are out of this world.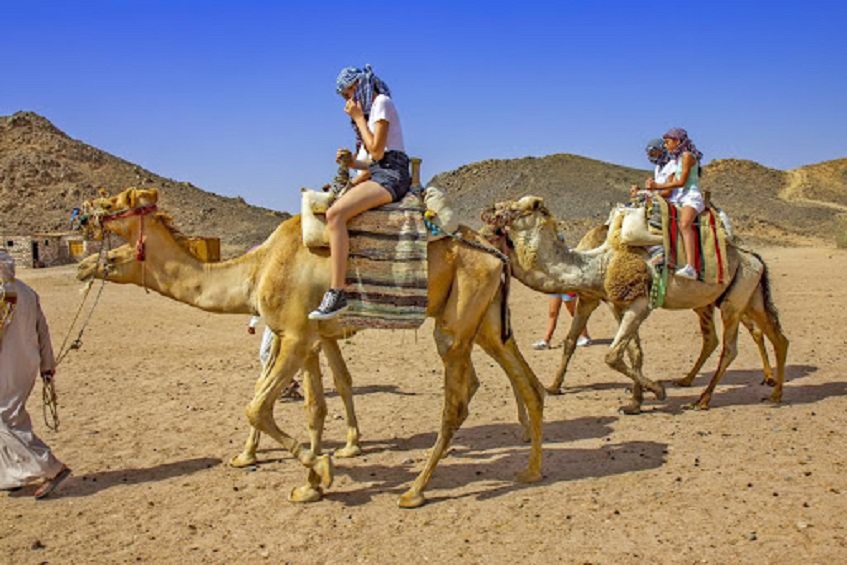 Settle down for a romantic dinner by moonlight in a traditional Bedouin camp, have a go at sandboarding or enjoy an exhilarating camel ride across the sands.
There's also the option to set off on an exciting buggy safari which delivers dune-bashing fun in a 4x4 vehicle.
City thrills
There's plenty to discover in Cairo, the capital city of Egypt and gateway to the Nile Delta which has a population of more than 10 million.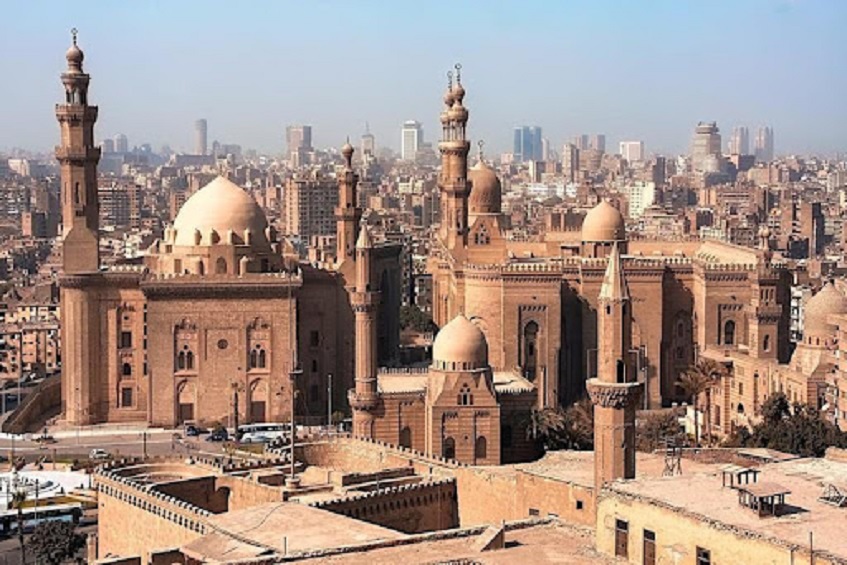 The city is home to grand palaces, mosques and mausoleums, as well as countless shops, bazaars and restaurants.
Key attractions include the Egyptian Museum, Tahrir Square and the phenomenal Pyramids and Sphinx in nearby Giza.
Other not-to-be-missed sights in Cairo include Salah Al-Din Al-Ayoubi Castle, Manial Palace, Cairo Tower, Al Azhar Park, the Citadel and Khan Al Khalili, a massive medieval-style mall.
The ancient city of Luxor is now a modern-day, open-air museum which is brimming with attractions to captivate visitors.
A great way to get around the city is by horse-drawn carriage, known as a hantour, and you'll see them everywhere you go. These are ideal for visiting the city's big attractions which include Luxor Temple, the Karnak Temple complex and the Luxor Museum.
The city, known as Thebes in the past, is also home to trendy boutiques, street markets, jewellery stores, craft workshops, and shopping malls.
Other key cities in Egypt include the Mediterranean port of Alexandria, a major economic hub which was founded by Alexander the Great, and the country's southernmost city Aswan, which has a more relaxing feel to it than Cairo or Luxor.
Must-see attractions
Egypt is renowned around the world for its breathtaking pyramids and other archaeological wonders – but there are so many more amazing sights to see.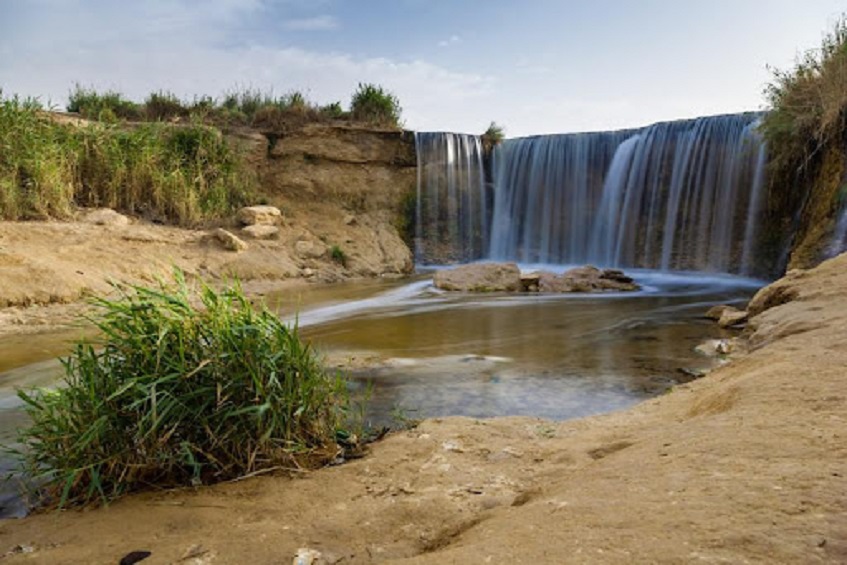 Wadi El Rayan is a tranquil nature protectorate which is home to Egypt's largest waterfalls, while Magic lake is another stunning attraction overlooking the dunes of Wadi El Hitan
The graceful Nile, the longest river in Africa, is the place to enjoy a romantic time under big starry skies on the top deck of a small cruise ship or a pleasant trip on a traditional felucca sailing boat.
St Catherine's Monastery on the Sinai Peninsula features invaluable artworks, chalices, mosaics and manuscripts, as well as housing a lovely library which has operated since the 6th century.
Elephantine Island is a delightful location where you'll find mystical temples, the Aswan Museum and a famous Nilometer, while Al-Azhar Mosque is a striking structure in Cairo which is home to the second oldest continuously-run university in the world.
A great way to get a bird's eye view of the ancient temples and other historic treasures in Luxor is to take to the sky for an early morning hot air balloon trip.
Other significant attractions in Egypt include Siwa Oasis, the Mummification Museum in Luxor, Tiran Island, Ras Muhammad National Park and the spectacular Aswan Dam, the world's largest embankment dam built across the Nile.
Stay in style
Egypt is blessed with luxurious hotels for anyone craving a fun-packed beachfront holiday in a fantastic resort on the shores of the Red Sea.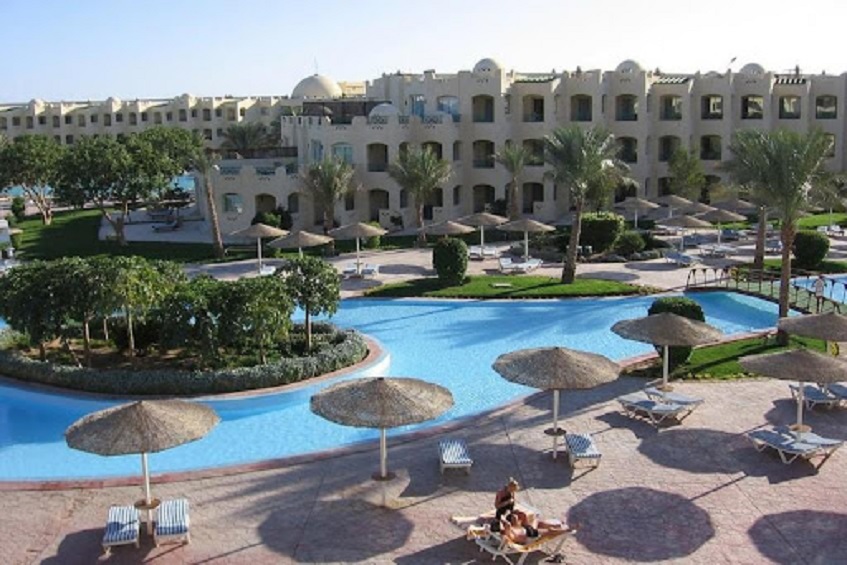 Sharm El Sheikh, Hurghada, Soma Bay, El Gouna and Sahl Hasheesh are among the resorts where you can spend action-packed days and entertaining nights.
Many of the hotels offer wonderful all-inclusive programmes which mean you can keep your wallet in your pocket and get on with having an amazing time.
Private sandy beaches, gourmet restaurants, lagoon swimming pools, aqua parks, elegant spas and plush accommodation are among the superb amenities you'll find in these havens of pleasure.
You can also take to the crystal-clear waters for an array of water sports including water-skiing, windsurfing, jet-skiing and paragliding or don a snorkel and flippers to explore the colourful marine life in mesmerising coral reefs.
Shop till you drop
Egypt is a shopper's paradise, with everything from lively bazaars to glitzy boutiques where you can enjoy some retail therapy during your holiday.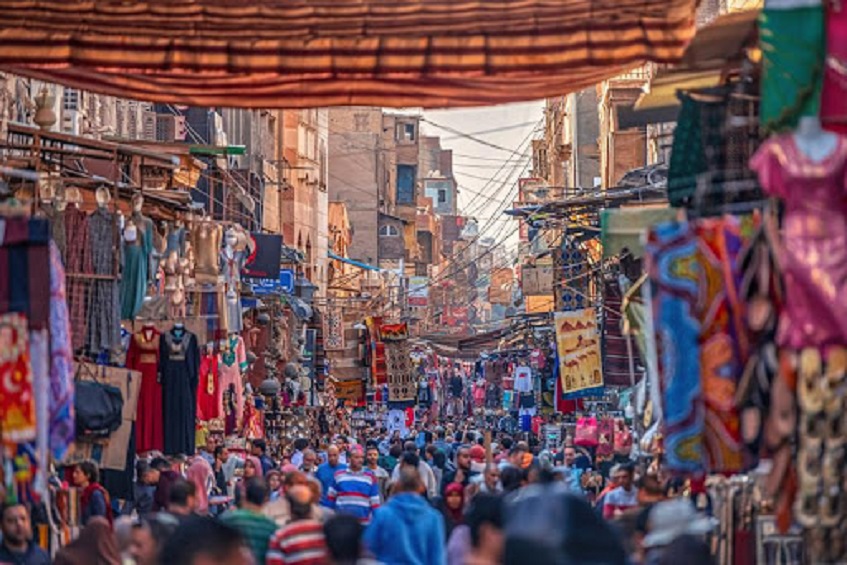 Cairo and other cities are home to high-end fashion stores, huge shopping malls and excellent jewellery stores, if you want to treat yourself to something special.
For a flavour of traditional Egyptian life you can head for a lively bazaar or souk where you can test your haggling skills. Khan Al Khalili in Cairo is well worth a visit – this 500-year old maze of streets and shops is among the world's most visited marketplaces.
Delightful nights
Egypt caters for all tastes, whether you fancy dancing into the early hours in a night club or a romantic dinner cruising under the stars on the Nile with the love of your life.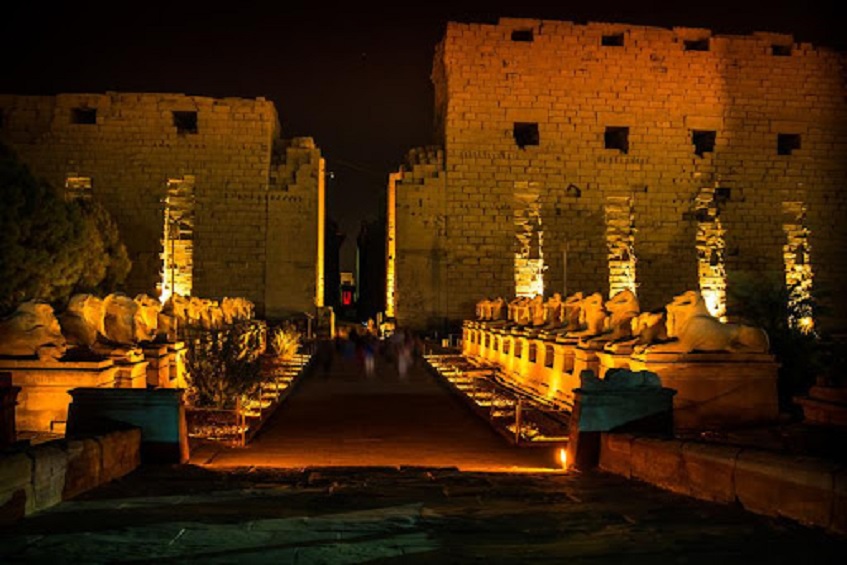 There's no shortage of pulsating bars, superb beach parties, live music venues and vibrant nightclubs. Popular night spots include The Lemon Tree & Co in New Cairo, Pangaea and Electric Bar in Sharm El Sheikh and Papas Beach Club in Hurghada. Cairo Jazz Club in Giza is the place to enjoy some excellent live music.
Other diverse types of entertainment in Egypt include sound and light shows at key historical attractions, whirling dervish dancing, belly dancing spectacles and full-scale performances at Cairo Opera House. Some five-star hotels also have casinos for non-Egyptians only if you fancy trying your luck on the roulette table.
The legal drinking age in Egypt is 21 and it's essential to always respect the rules and practices in this Muslim country.
Foodies' heaven
The mouth-watering gastronomic delights in Egypt will satisfy the most discerning palate, with incredible flavours and aromas in dining venues across the land.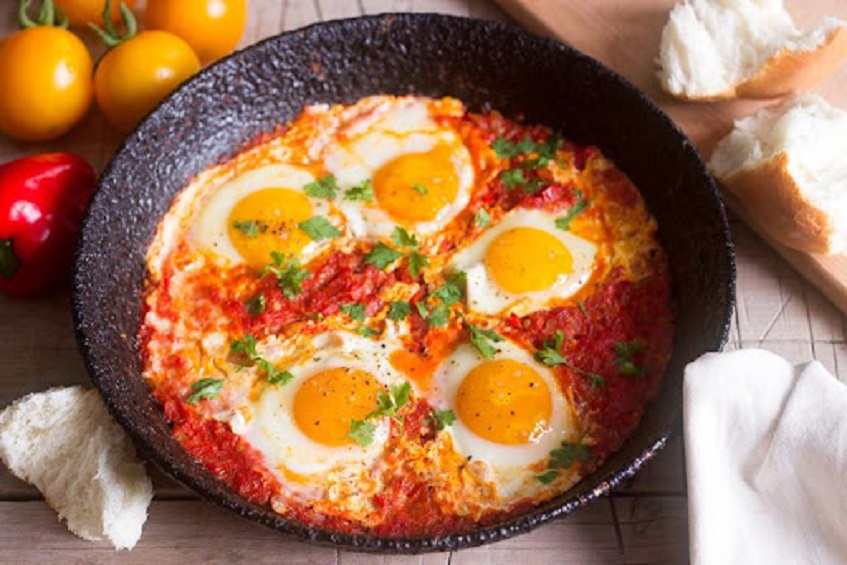 You'll find everything from colourful street food stalls to world-class restaurants which will send your taste buds into raptures of delight.
Shakshouka is a scrumptious breakfast featuring poached eggs, olive oil, tomatoes, peppers, nutmeg, garlic, cumin and paprika, while Fattah is a classic meal dating back to ancient times which consists of crispy bread, meat, rice and a tomato sauce.
Mahshi is a delicious dish consisting of vegetables stuffed with rice and ground beef, while Koshari, Egypt's national dish, is a flavoursome creation comprising layers of rice, chickpeas, lentils, a red sauce, chilli, garlic, vinegar and macaroni topped with caramelised onions.
The country's national drink Shai (tea) is served everywhere you go in Egypt, from souvenir shops to restaurants, and Umm Ali is a popular hot dessert, dating back to the 13th century which is made with puff pastry, milk, sugar, raisins, coconut and nuts.
Family joys
A feast of fun is in store for families holidaying in Egypt, with action-packed aqua parks, theme parks and superb beaches among the attractions.
Family-friendly hotels also feature children's pools, kids clubs, mini discos, playgrounds, games arcades and water slides to provide thrills and spills.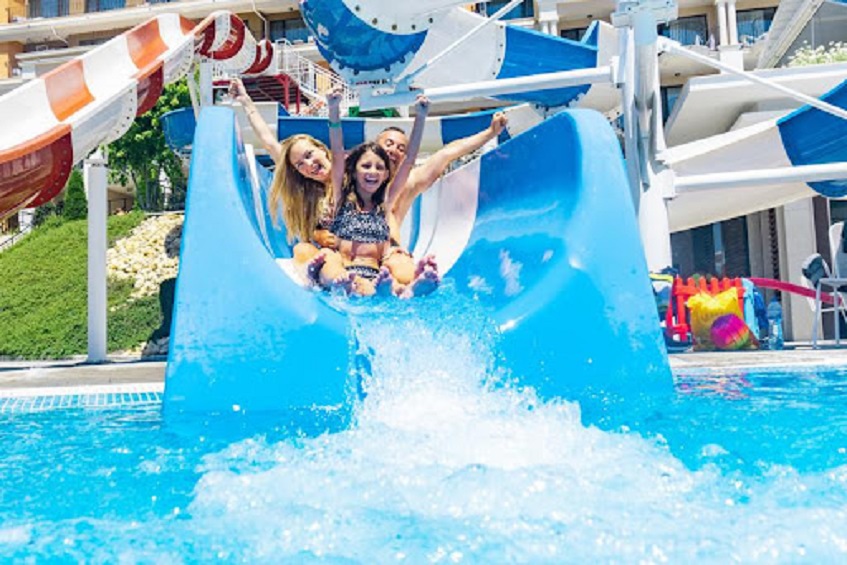 Faby Land in Cairo is a wonderful indoor theme park boasting a myriad of rides, inflatables, trampolines, inflatables, a climbing wall and much more.
Another fantastic attraction for a great day out is Dream Park in Giza, with its huge range of rides, while Mini Egypt Park in Makadi Bay will impress you with 55 Egyptian landmarks in miniature form.
Hurghada Grand Aquarium is home to more than 1,200 marine animals and Dolphina Park in Sharm El Sheikh offers the chance to meet and swim with the friendly dolphins.
For a splashtastic time, there's Hadaby Aqua Park which is brimming with twisting slides and chutes, swimming pools and water playgrounds. Other excellent water parks in Egypt include Aqua Coraya, Sindbad Aqua Park and Jungle Aqua Park.
There are many other activities for hours of family fun when you venture outside your hotel including ziplining, boat trips, camel rides and pedalos and glass bottomed boat rides. There's also the opportunity for paddling and traditional sandcastle-building sessions on the amazing beaches.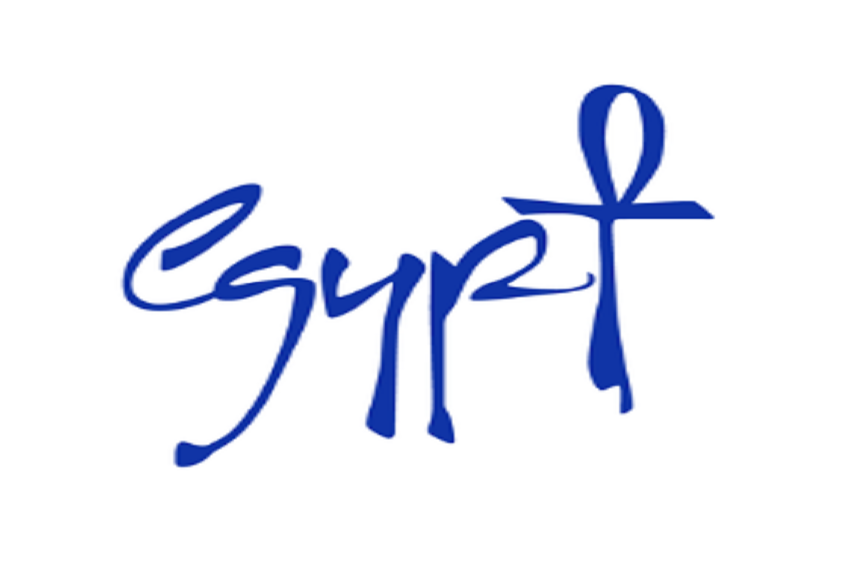 A sensational holiday experience awaits in magical Egypt. Book your escape to this amazing destination today with HolidayGems.co.uk.