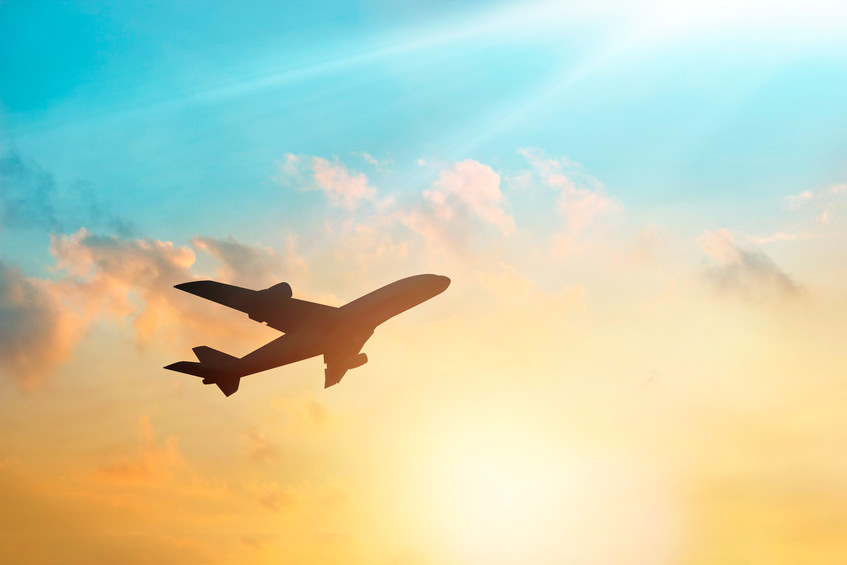 The summer holidays have arrived and thousands of families are preparing to travel abroad on their summer holiday. Whilst this is exciting when it comes to travelling with children, it's stressful and usually full of 'I'm hungry', 'I'm bored', 'I need the toilet' and the old favourite 'are we nearly there yet?'. If you haven't planned carefully you're in for a long stressful flight with no way of escaping the moaning, mithering, tears and tantrums.
Travel experts at Holiday Gems have shared their top tips so you can start your holiday in the best possible way with an easy flight and entertained children.
Snacks, snacks and more snacks
Make sure you pack plenty of snacks in your hand luggage. Not only will this occupy your children, it could also save you money as you won't need to purchase food from the trolley. A giant pack of raisins are a great travel snack; not only are they healthy, they're also small meaning your little one will be occupied for a reasonable amount of time.
We'd strongly recommend that you avoid chocolate. Not only do you pose the risk of getting melted chocolate all over your clothes, you're also at risk of forgetting about it and getting melted chocolate all over your hand luggage bag. If you're packing snacks, don't forget wipes. The more wipes the better, you don't want to run out and have a sticky child who wants to sit on your lap.
Brilliant books
From colouring to sticker and reading, make sure you pack a whole variety of books. Build the excitement with your children, make sure they're excited and have pre-picked the books. You don't want to risk a tantrum because you've got the wrong one. If you're packing a reading book avoid ones with sound effects, you don't want to annoy fellow passengers.
Fun and games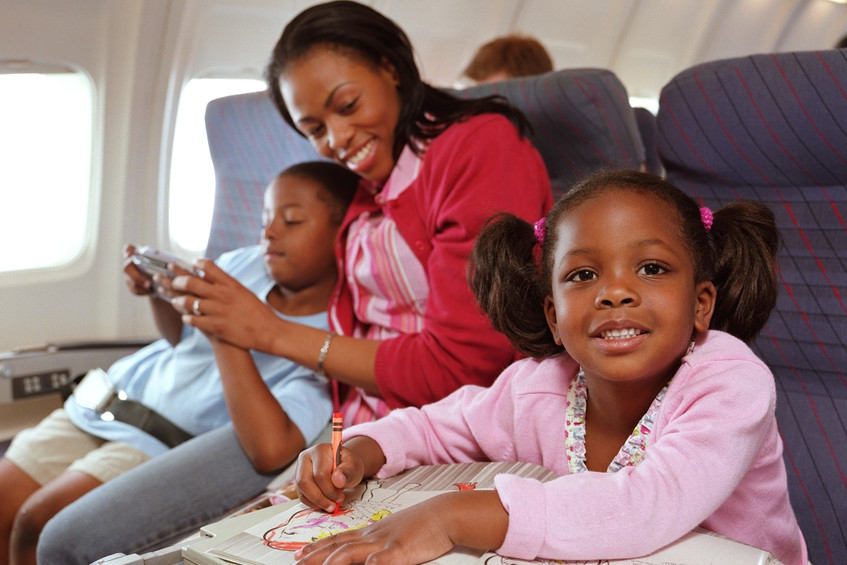 When it comes to board games, there's a host of travel versions you can pick up at your local supermarket. From Battle Ships to Connect Four and Guess Who? to Top Trumps, children will have endless fun getting to grips with these old favourites. The only thing you have to worry about is your enthusiasm running out long before theirs does…how many rounds of Eye Spy can you last?
Technology
It might sound like an obvious one but tablets and iPads are lifesavers when it comes to surviving a flight with children. Just remember to pack headphones and to pre-charge any devices. You can download movies, games, TV programmes, music and books, you won't hear from your child for hours. The only problem is when it's time to come off. There's nothing worse than a tablet tantrum and a plane is not the best place for one. We'd advise that you have a snack at the ready to diffuse the situation.
Teddy bears
Don't forget to pack your child's favourite teddy bear in your hand luggage, especially if you're on a night flight. You can't expect your child to fall asleep without their comfort bear. It will also help your child relax and wind down on the flight. Just make sure you keep a close eye on it, it'll be a disaster if you accidentally leave on the plane.
Don't let other passengers get to you
Let's be honest, it's likely that the flight could be a stressful experience. It's okay to discipline your child on the plane. Don't let other passengers get to you, the chances are they'll be sympathetic and you won't be impacting them as much as you fear.