The island of Malta is a perfect choice for a sunshine getaway.
With so much to discover, we decided to shine the spotlight on this sensational destination and fill you in on everything you need to know about holidaying on this Mediterranean hotspot.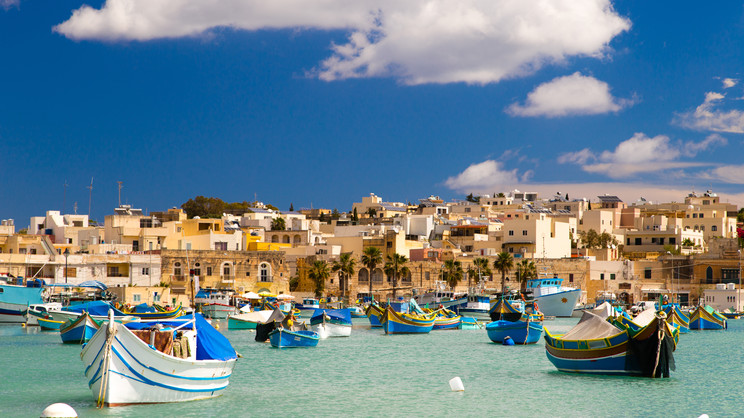 How long is the flight from the UK to Malta?
Flights from the UK to Malta take approximately 3 hours.
What is the time difference between the UK and Malta?
Malta is one hour ahead of Greenwich Mean Time (GMT).
How long does your passport need to be valid for to travel to Malta?
Your passport should be valid for the proposed duration of your stay in Malta.
What language is spoken in Malta?
Maltese and English are the official languages of Malta. Maltese is of Semitic origin and incorporates many words derived from English, Italian and French.
When is the best time to visit Malta?
Malta's location, in the middle of the Mediterranean Sea between Sicily and the North African Coast, means it's a perfect destination for great weather all year round.
Holidaymakers can expect wonderful warm summers and comfortable mild winters, with more than 3,000 hours of sunshine to be enjoyed.
In July and August, temperatures reach up to 32°C, ideal for anyone seeking heavenly days basking beneath clear blue skies.
January and February are the coolest months, with temperatures ranging between 9°C and 15°C. This is the perfect time to discover Malta's fascinating culture, hit the shops or discover the island's stunning scenery.
What are the most popular holiday resorts in Malta?
Malta boasts a number of great resorts, with something for absolutely everyone.
For a laid-back holiday, with easy access to the sea and plenty of bars, restaurants and cafes to enjoy, the resort of Qawra, in St Paul's Bay, is a fantastic option.
Neighbouring Bugibba is another popular destination, offering good nightlife and water sports aplenty.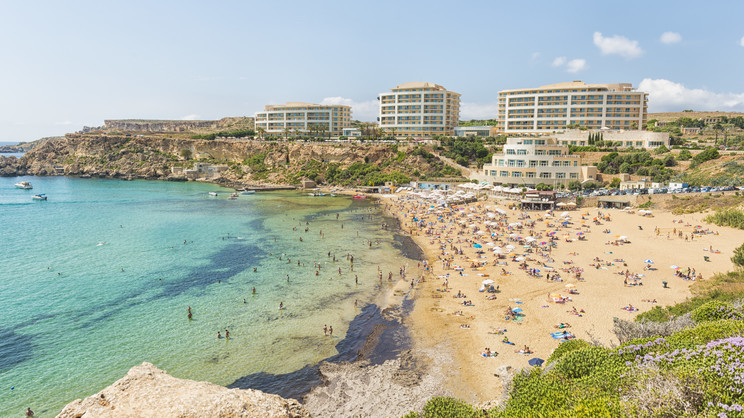 Golden Bay is a great choice for families seeking fun in the sun and plenty of activities, while the resort of Mellieha is ideal for those seeking relaxation and beautiful scenery.
For a livelier holiday, seek out St Julian's Bay. Here you'll find nightlife, entertainment, restaurants, bars, water sports and lots more.
What are the top attractions in Malta?
As well as offering a huge variety of activities, Malta is blessed with a wealth of wonderful attractions waiting to be discovered.
The capital city of Valetta offers culture in abundance, with St John's Cathedral, the Grand Master's Palace and the National Museum of Archaeology among the fascinating places worth visiting.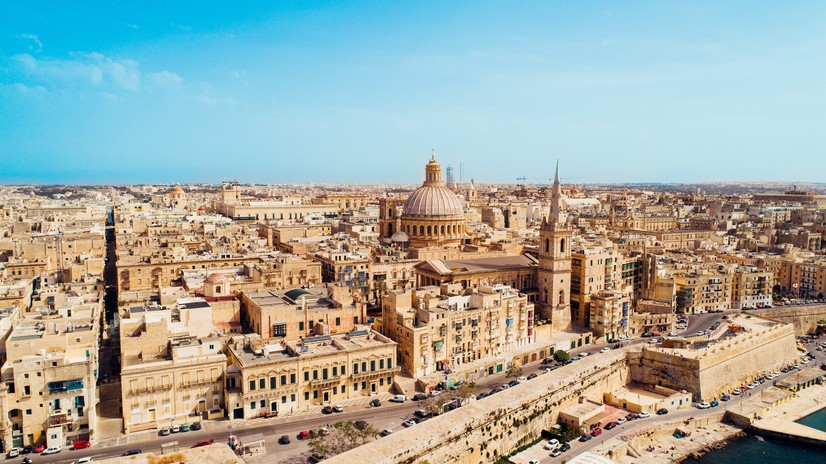 Valetta's cobbled streets also played a starring role in the epic Game of Thrones TV series, doubling as the Red Keep and King's Landing.
Other impressive sights on the island include the Medieval fortress of Mdina and the Mostra Dome, while Malta's spectacular natural scenery is also waiting to be discovered.
Is Malta a good destination for a beach holiday?
Malta is a superb choice for anyone craving lazy days relaxing on the beach, with some of the best stretches of sand in the Mediterranean.
Golden Bay, located on the island's north western coast is one such spot. Boasting Blue Flag status, it offers soft sand, plenty of space to unwind and picture-perfect sea views.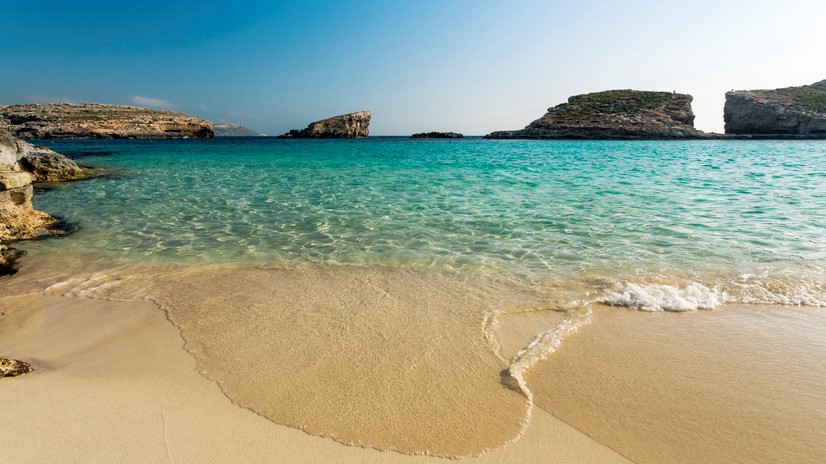 Another great option is Mellieha Bay. Malta's largest sandy beach, this Blue Flag certified destination is ideal for families, with shallow waters and easy access.
St George's Bay, in St Julian's, is another superb Blue Flag beach. Located close to the nightlife venues of Paceville, it is a great choice for anyone who likes to chill out by day and party all night.
One beach not to be missed is The Blue Lagoon. Located on the neighbouring Maltese island of Comino, this glorious spot offers crystal-clear waters and beautiful soft sand.
What Maltese destination is best for nightlife?
If partying and nightlife are top of your holiday wish list, Paceville, in St Julian's, is the ideal spot for you. As well as boasting a variety of bars and clubs, this lively destination is also home to a host of entertainment, dining and shopping venues.
What culinary specialities are not to be missed during a visit to Malta?
For a taste of traditional Maltese cuisine visitors should look out for a few local specialities.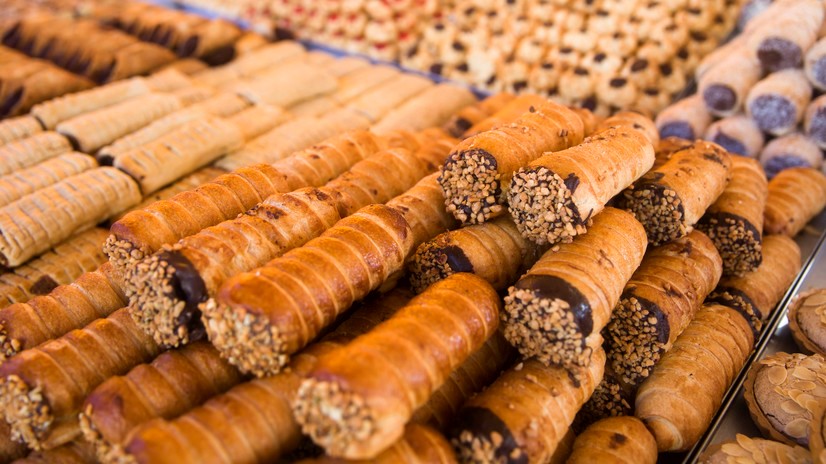 Lampuki pie (fish pie), Bragioli (beef olives), rabbit stew and Kapunata, a version of ratatouille, are local delicacies that are not to be missed. Desserts on the menu include kannoli (fried pastry filled with ricotta) and Helwa tat-Tork, a sweet treat made with almonds.
Get to know Malta even better during a fabulous sunshine holiday. Start planning your escape today!