The magical resort of Benidorm serves up a tantalising feast of fun and relaxation in a glorious Spanish coastal setting steeped in sun, sea and sand.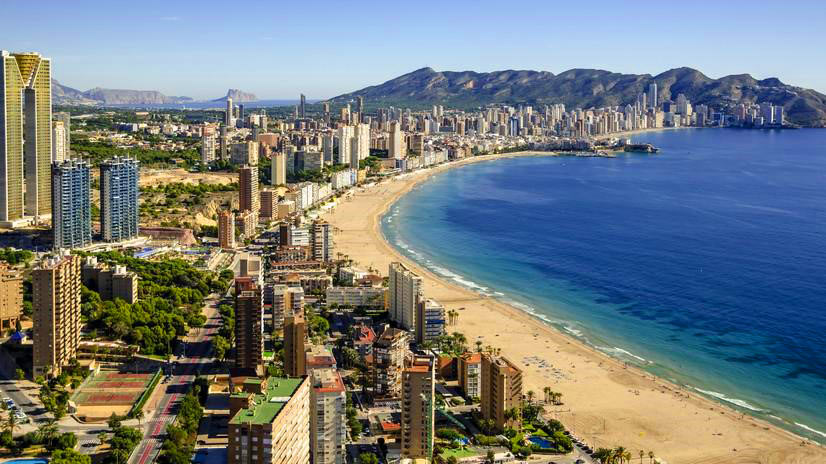 It's no wonder Costa Blanca's most popular resort is a magnet for holidaymakers with its fabulous sandy beaches, superb bars and restaurants, charming Old Town, grand towering hotels and pulsating nightlife.
It boasts thrilling water sports, sensational nature and aqua parks, excellent golf courses and it's also a shoppers' paradise with everything from traditional open-air markets to glitzy designer boutiques.
With an average 300 days of sunshine each year this scintillating hotspot is ideal for a scorching summer getaway or a pleasant winter escape from the cold and dark nights back home.
We've chosen to turn the spotlight on Benidorm to put you in the picture about what it has to offer and why it's a great choice for an unforgettable holiday experience.
How long is the flight from the UK to Benidorm?
The flight time from the UK to Benidorm averages around two and a half hours. Most people choose to fly to Alicante Airport which is 35 by shuttle minutes from the resort. Other options are Murcia Airport and Valencia Airport, which are further away.
Benidorm is one hour ahead of Greenwich Mean Time (GMT).
What is the weather like in Benidorm and when is the best time to visit?
Benidorm is a dream come true for sun-lovers and you can catch some rays here around 300 days a year.
The mountainous backdrop to the resort helps shield its coastline from the wind, while a sea breeze offers welcome relief from the heat in the summer months.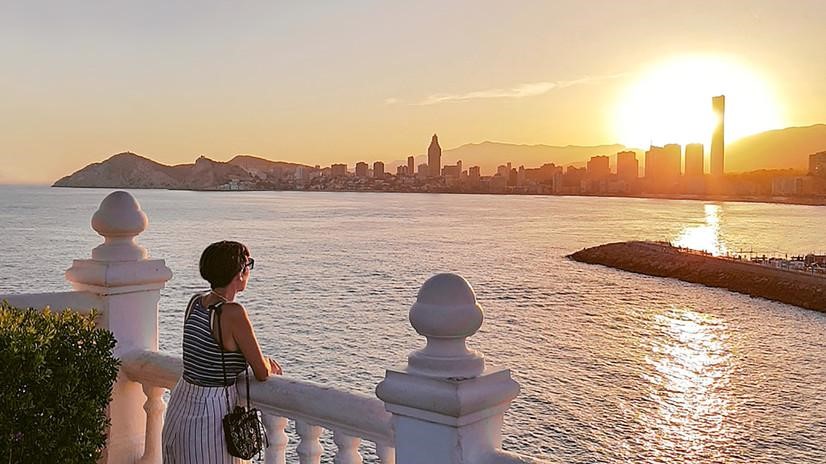 Summer is the peak tourist season and August is the warmest month with an average maximum temperature of 31°C (87°F). There is very little rain, and most days enjoy hours of golden sunshine.
Daytime temperatures average around 18°C to 22°C in the spring when you'll experience your fair share of sun and periodic showers, while autumn is a good time for a quieter holiday experience when there's still plenty of sunshine, with temperatures ranging from 19°C to 27°C.
Winters are very mild in Benidorm with the mountains providing a protective cloak. The weather is still very pleasant with average temperatures of 8°C to 17°C There is some rainfall but snow is a rarity.
What are the hotels like in Benidorm?
There's a hotel to suit everyone in Benidorm – from lively escapes which are perfect for families and groups of fun-seeking friends to more laid-back and peaceful retreats which are ideally suited to couples or seniors wanting some relaxing quality time together.
You'll find plenty of budget hotels here if you just want a simple 'no frills' base for heading off to the beach each day for some fun in the sun. At the other end of the scale you'll discover a plethora of luxurious 5-star resorts where you'll be treated like royalty, surrounded by pure opulence, style and top-class amenities.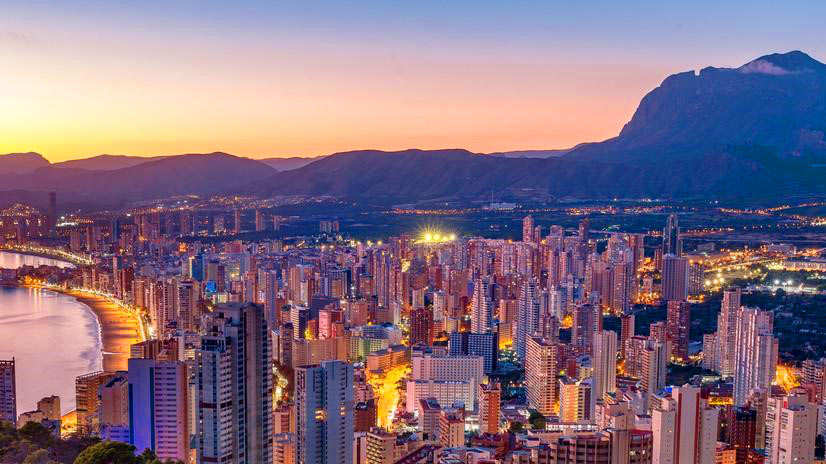 Many Benidorm hotels offer superb all-inclusive programmes where your meals, drinks and often many other extras are paid for in advance, meaning you can get on with having a fabulous time rather than having to worry about watching your spending.
You'll also find hotels which are geared up for holding seminars and business events, as well as others offering superb facilities for weddings and couples spending their honeymoon in Benidorm. The resort also has many adults-only hotels, up-market boutique hotels and party hotels for younger revellers.
What are the main attractions in Benidorm?
Benidorm really excels on the attractions front with everything from magnificent theme parks to enthralling cultural landmarks.
Mundo Mar, a fantastic marine animal park with dolphins, seals and exotic birds, is a must-see attraction which provides a great day out.
A trip over to Benidorm Island in a little ferry craft is recommended where the attractions include the amazing marine life beneath the waves which can be observed in a glass-bottomed boat.
There's plenty to keep the little ones entertained in Benidorm with water parks, fun fairs and, or course, the beautiful beaches for some serious sandcastle-building sessions.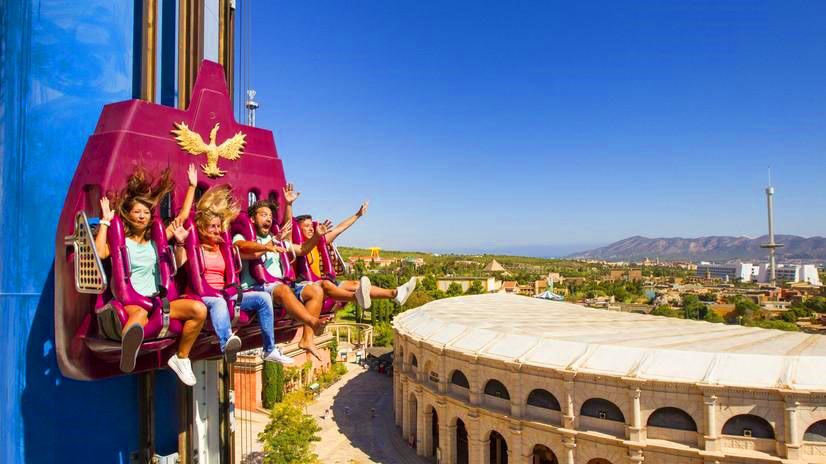 Aqualandia is a must for a splashing time for all the family. A myriad of thrilling slides, chutes and rides ensure maximum fun and a gigantic wave pool always proves a winner with the little ones.
Wildlife parks and zoos in the Benidorm area include Terra Natura Zoo, an incredible 320,000 square metres attraction with elephants, tigers and other animals from around the world.
Terra Mitica with 5 ancient civilizations and lots of roller coasters and shows to have an unforgettable day.
The Church of San Jaime and Santa Ana in Benidorm Old Town is a wonderful 18th century cultural attraction with its blue-tiled domes, stained glass windows and ornate ceiling. Other historical landmarks include the 16th century Cavall Peak and Morales Tower.
Is Benidorm good for sports and leisure activities?
A plethora of sports and leisure opportunities await in Benidorm, either on land or the ocean waves. A huge choice of water sports available include parasailing, kitesurfing, jet-skiing, water-skiing, wakeboarding and flyboarding.
Other popular water-based pursuits include snorkelling and scuba diving, canoeing, catamaran trips, banana boat rides and pedalos.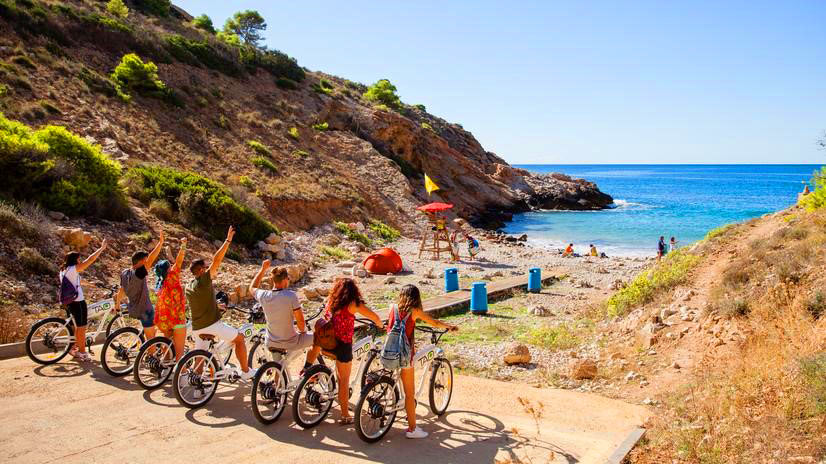 There's also a huge range of wonderful activities on dry land including hiking, golfing, cycling, ziplining and horseback riding.
If you fancy something less active, you can simply enjoy a relaxing stroll along the promenade, soaking up the sun and fresh air or head off for the day on a captivating sightseeing tour.
Many hotels also have an impressive range of facilities including sumptuous spas, cutting-edge gyms, amazing swimming pools and floodlit tennis courts.
What are the beaches like in Benidorm?
Benidorm has a superb 6km stretch of golden sands, with Levante and Poniente being the two main beaches, both with Blue Flag status.
Levante Beach, which is located north of the harbour, is great for families and there's plenty of water sports activity during the day. The promenade, with its abundance of shops, clubs, bars and restaurants, really burst into life at night.
Poniente Beach lies to the south of the resort and boasts powdery sands and crystal-clear waters. It is larger than Levante Beach, but less busy, and is great for children with many facilities including water platforms, playgrounds and trampolines.
Playa del Mal Pas Beach is a quiet and secluded little gem, just 120 metres long, which is located near the harbour dock, while Playa Cala Ti Ximo and Almadrava are two tranquil sandy coves which are ideal if you want to escape the hustle and bustle.
What is the nightlife like in Benidorm?
Benidorm is a hive of activity during the day but it really explodes into life in the evenings. The energy in the place flows like water when the fun-seekers head out for a wild night on the town.
Party animals will be wowed by the amazing choice of pulsating night clubs and discos where you can dance from dusk till dawn.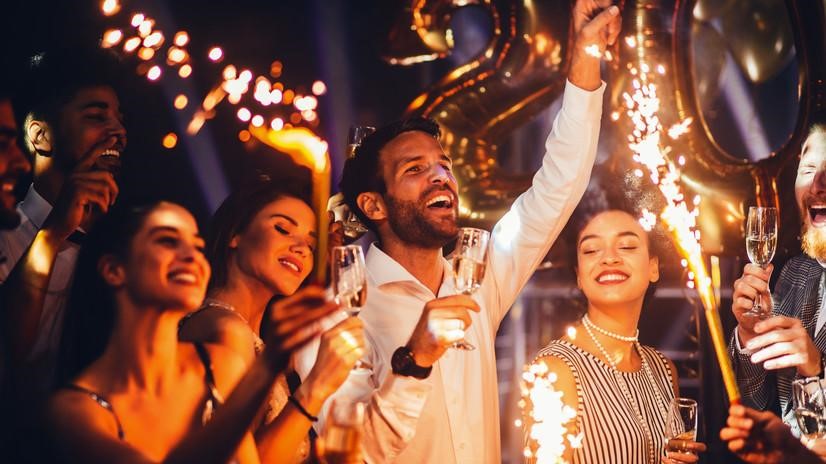 You'll also discover dozens of traditional cocktail bars, traditional British pubs and karaoke bars where you can take to the mic and unleash your singing prowess on other holidaymakers.
Benidorm is also home to a huge number of live music venues featuring cabaret acts and tribute bands.
The 'strip' on Levante Beach Boulevard is the main area of night-time action, while other lively spots include Benidorm Old Town and 'The Square' near Avenida Mallorca.
For a less raucous night there's always the option to sip cocktails by moonlight in a traditional Spanish bar or enjoy a romantic meal under the stars in a beachfront restaurant.
What to eat and drink in Benidorm?
The gastronomic delights of Benidorm offer something to suit all tastes, with the traditional Spanish favourites of paella and tapas among the popular choices available.
Seafood and rice dishes figure prominently in the resort's local cuisine. The produce of the ocean is prepared in many ways including frying, stewing, boiling and grilling, with a healthy helping of garlic and olive oil to enhance the flavour.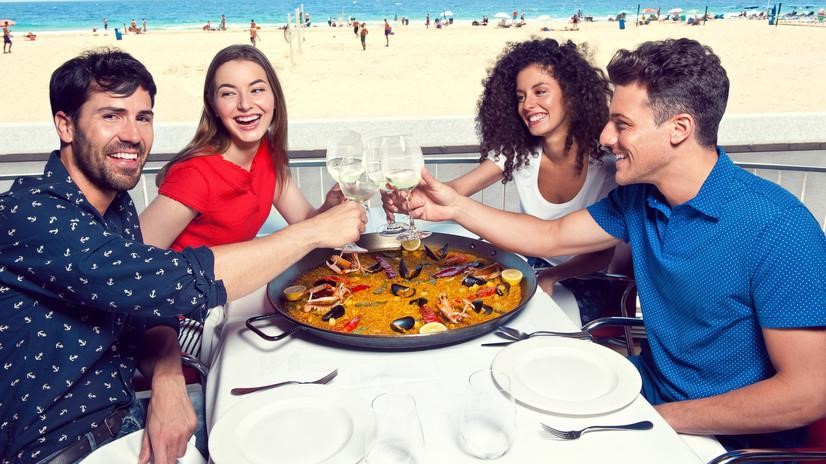 Arroz a Banda is a popular rice dish featuring garlic, peppers and fish stock, while Olla Churra is a scrumptious stew made with sausages, meats, vegetables and beans.
Coca Farcida is another Benidorm favourite which is a savoury pie filled with tomato, peas and tuna.
Bunelo are delicious fried dough balls which are coated in sugar and dipped in thick hot chocolate.
A popular non-alcoholic drink in Benidorm is Horchata which is made with water, sugar and tiger nuts, while the resort is renowned for its exciting alcoholic cocktails.
Is Benidorm good for shopping?
Benidorm doesn't disappoint when it comes to shopping opportunities for anyone craving some retail therapy.
Whether you just want to barter for a holiday bargain at an outdoor flea market or splash out on some new clothes or jewellery in a high-end store, Benidorm is a shopper's paradise.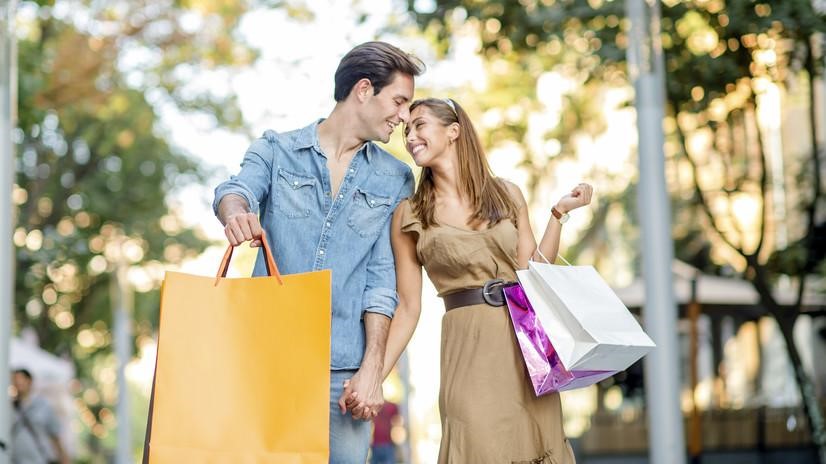 You'll find plenty of glitzy fashion boutiques, designer outlets, souvenir stalls, electronic goods stores, shopping malls and supermarkets.
Benidorm Old Town has a great choice of shops lining the Avenida Martinez Alejos, while Avenida Uno is renowned for its luxury fashion stores.
What places are worth a visit near to Benidorm?
There's plenty to see and do outside the resort if you fancy a day trip away and the chance to get out and explore further afield.
The medieval town of Guadalest is well worth a visit. Sitting atop limestone cliffs you can gain access to the castle of San Jose by way of a rock tunnel then gaze in awe at the stunning scenery.
The quaint resort town of Altea is definitely worth visiting with its charming whitewashed houses, cobbled streets and blue-domed church. It also has a lovely beachfront with delightful bars and restaurants.
The imposing city of Alicante, which is steeped in history and culture, is another contender for a day out. A medieval castle, old churches, a modern art museum, pavement cafes and fabulous shops are among the attractions.
Discover the magic of Benidorm on a fun-packed holiday in the sun. Start planning your dream getaway at HolidayGems.co.uk.