The sensational island of Malta is the ideal choice for couples, families and groups of friends craving an unforgettable sunshine escape in an enchanting Mediterranean destination.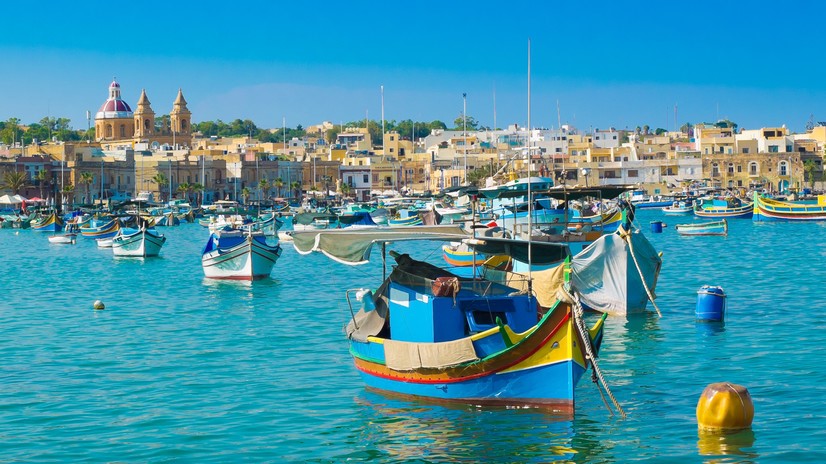 All-year round sunshine means this wonderful hotspot is perfect for a sizzling summer getaway or a welcome winter escape from the dark and chilly nights back home.
You'll discover jaw-dropping sandy beaches, crystal-clear waters, a rich cultural heritage, amazing food, pulsating nightlife - and much, much more.
We've chosen to turn the spotlight on mesmerising Malta to put you in the picture about why it's a great choice for your next holiday.
What is the weather like in Malta and when is the best time to visit?
Warm summers and mild winters make Malta a great place to visit any time of year. June to August is a good time to holiday on the island, with very little rain and daily temperatures around 31°C (88 F).
With more than 3,000 hours of annual sunshine it's easy to see why so many holidaymakers flock to Malta each year. The island enjoys an average 12 hours of sunshine in the summer months and an appealing 5 to 6 hours in the mid-winter.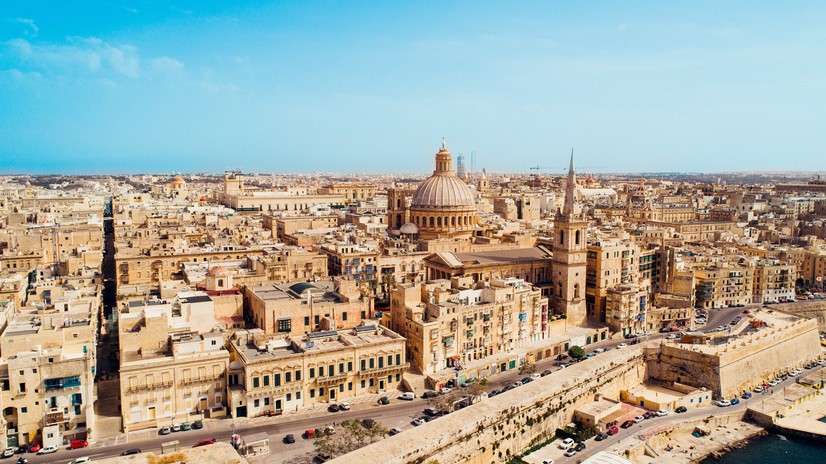 Average daily temperatures in the winter are around 15°C to 20°C and there's still plenty going on, even if some of the main attractions are closed for Christmas.
How long is the flight from the UK to Malta?
It takes approximately three hours to fly from the UK to Malta. The island is one hour ahead of Greenwich Mean Time (GMT) and Maltese and English are the official languages spoken there.
What are the main holiday resorts in Malta?
There's a resort to suit all tastes in Malta, from lively escapes bursting with daytime fun and energetic nightlife to relaxing havens of tranquillity and seclusion.
St Julian's Bay is a hive of activity with lovely beaches, superb restaurants and excellent shops. The Paceville area is where you'll discover a feast of vibrant nightlife, making it a magnet for people who like to party.
Bugibba is a popular choice with its golden sands, water sports action and pleasant bars, shops and restaurants, while nearby Qawra is more laid-back and perfect for couples seeking a relaxing time together in a charming coastal village.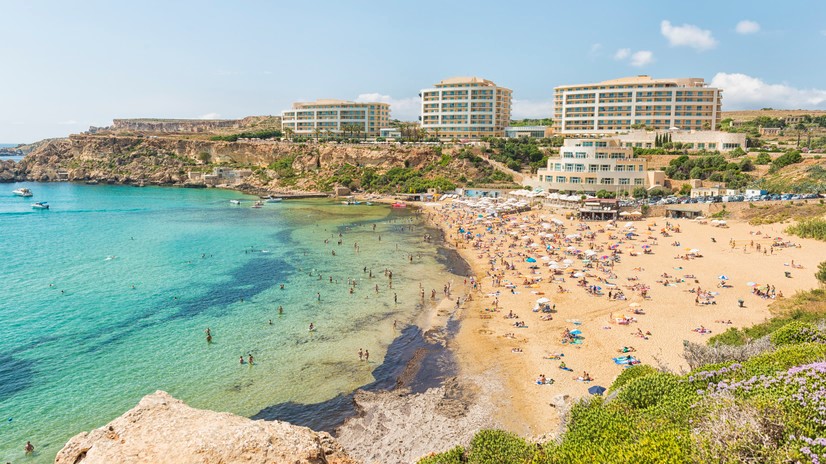 Golden Bay is a family favourite with its superb Blue Flag beach, natural dunes, water sports and luxurious 5-star hotels, while Mellieha has loads of appeal with its fabulous beaches, spellbinding scenery and fascinating ancient landmarks.
The coastal town of Sliema is home to a long waterfront where you'll find a plethora of bars, shops and restaurants, while St George's Bay is a cosmopolitan resort with a great beach, charming shops and restaurants and water sports galore.
What are the top attractions in Malta?
There are so many wonderful attractions in Malta that your only problem may be trying to find enough time to see them all.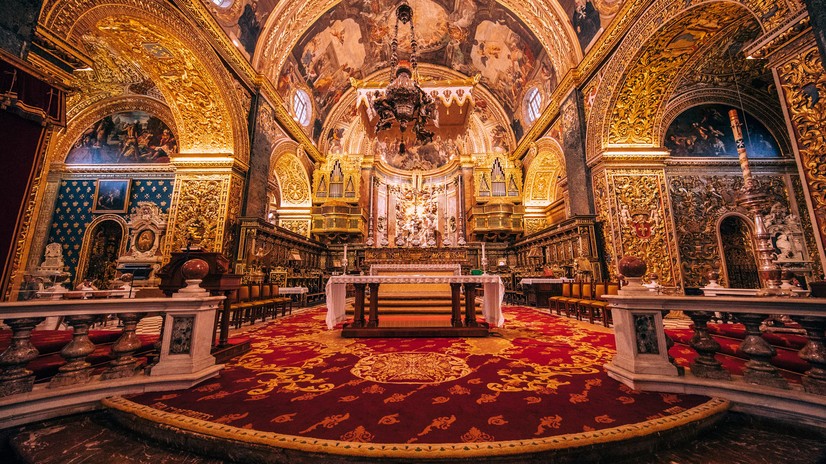 Valletta is a seductive UNESCO-listed capital which is home to regal squares, grand churches, exquisite ancient architecture, unique art and magnificent palaces.
Must-see attractions include Parliament Building, Royal Opera House, National Museum of Archaeology, St John's Co-Cathedral, the imposing Grandmaster's Palace and the domed Carmelite Church.
The city's Grand Harbour has the world's oldest saluting gun battery still in operation, with the firing ceremony held daily at midday.
Historical attractions elsewhere on the island include the Medieval fortified city of Mdina, the Hagar Qim and Mnajdra neolithic temples complex, the Tarxien Temples and the megalithic Ggantija Temples on the Maltese island of Gozo.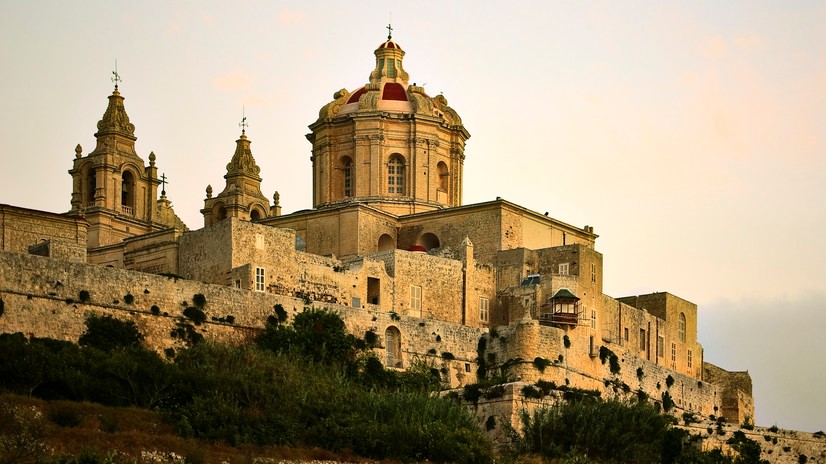 A big crowd-puller is the bustling fish market in Marsaxlokk, The Red Tower near Marfa is most impressive and Blue Grotto near Zurrieq town will amaze you with intense blue waters in the cave.
Is Malta good for sports and leisure activities?
The island is blessed with a myriad of fantastic sports and leisure opportunities – on land and sea! Thrill-seekers can take to the Turquoise Mediterranean waves for a host of water sports including jet-skiing, wakeboarding, water-skiing, parasailing, kitesurfing and flyboarding. Other popular ocean-based pursuits include snorkelling, kayaking, banana boat rides, pedalos and catamaran cruises.
There's also a huge range of lively activities on terra firma including horse-riding, hiking, trail running, mountain biking, golfing, ziplining, jeep safaris and Segway touring.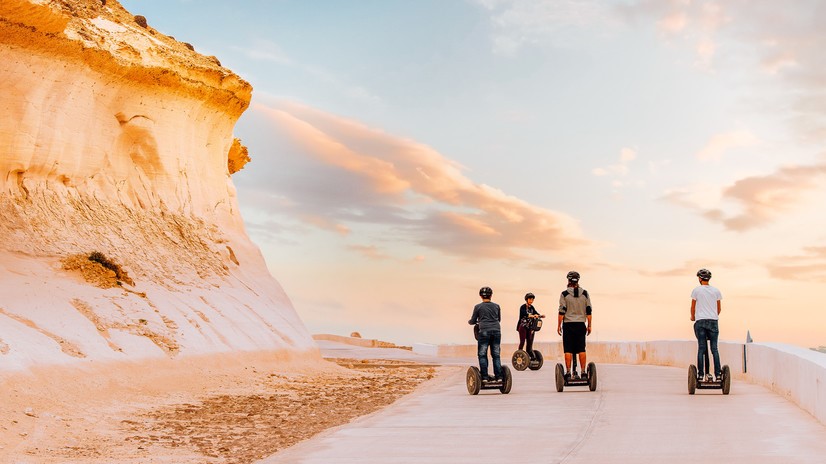 If you fancy something less active, you can simply spend time walking around the island's beautiful beaches, hidden valleys, rugged cliffs and verdant landscape.
What are the beaches like in Malta?
Malta is renowned for having some of the best beaches and cleanest waters in the EU – you'll be wowed by the island's choice of delightful sandy expanses.
Mellieha Bay boasts Malta's largest sandy beach and its shallow waters and easy access make it ideal for families. Kayaking, windsurfing and parasailing are popular here and banana boat rides provide plenty of fun on the waves.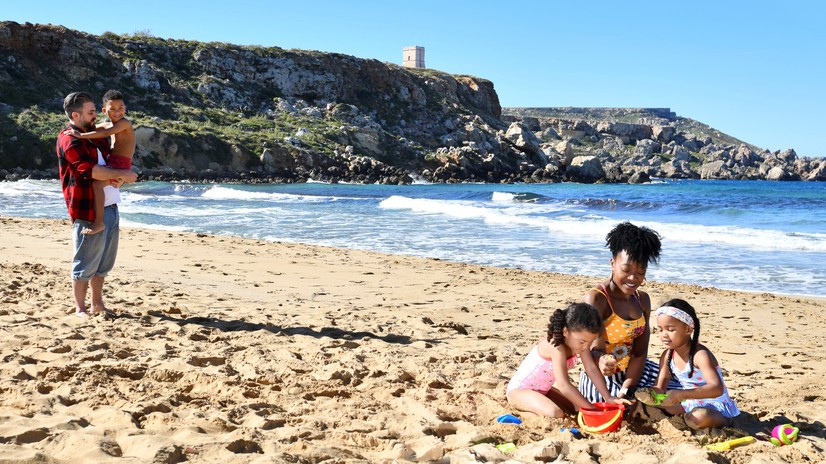 St George's Bay in St Julian's has a magnificent sandy beach with plenty of activity going on, while Mistra Bay is a pleasant sandy beach with several caves to explore.
Golden Bay in the north of the island boasts glorious red sands and rolling dunes. It's a great place for sunbathing, water sports, evening barbecues and watching hypnotic sunsets.
The Blue Lagoon is a stunning beach on the Maltese island of Comino that will take your breath away with its beauty. Powdery sands and glistening waters make this a sandy expanse that's well worth a visit.
Is the transport system good for exploring the island?
An excellent choice of transport options makes getting around Malta a breeze. A reliable and inexpensive public bus service serves the main cities, towns and villages.
Hiring a car or motorbike is another way to explore Malta – you drive on the left-hand side of the road and all signage is in English.
You'll see plenty of official white taxis in Malta which can be hailed from the street and the fact the island is relatively small makes cycling another great way to get around.
A ferry or seaplane is your mode of travel if you want to visit the Maltese islands of Gozo or Comino. There's also a ferry service linking the capital Valletta to Sliema.
What is the nightlife like in Malta?
If you fancy a lively night on the town, there are plenty of places to party from dusk till dawn on the island.
Bugibba, Qawra and Paceville are great spots for fun nights out with bustling bars and buzzing nightclubs for some late-night action.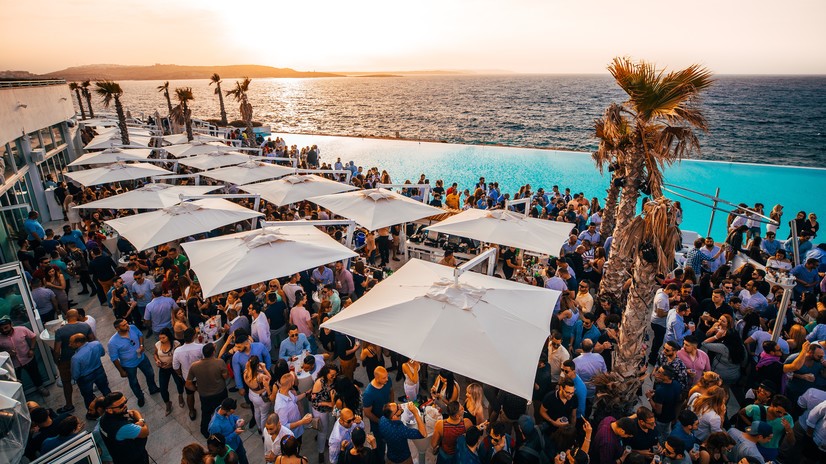 There are several casinos in Malta for trying your luck on the roulette table including The Dragonara Casino in St Julian's and Oracle Casino in St Paul's Bay.
For a less raucous evening it's worth checking out the wine bars and restaurants in Sliema, Valletta's Strait Street, Birgu Waterfront, Naxxar and Rabat.
What food and drink is popular in Malta?
There's no shortage of mouth-watering culinary delights awaiting in Malta, with delicious traditional dishes and local delicacies to satisfy the most discerning palate.
A scrumptious fast-food favourite is pastizzi which comprises layers of flaky pastry with a choice of fillings including ricotta cheese, mushy peas, corned beef, anchovy and apple.
Other popular dishes in Malta include rabbit stew, Kapunata which is a version of ratatouille, Bragioli (beef olives), Lampuki fish pie and snails.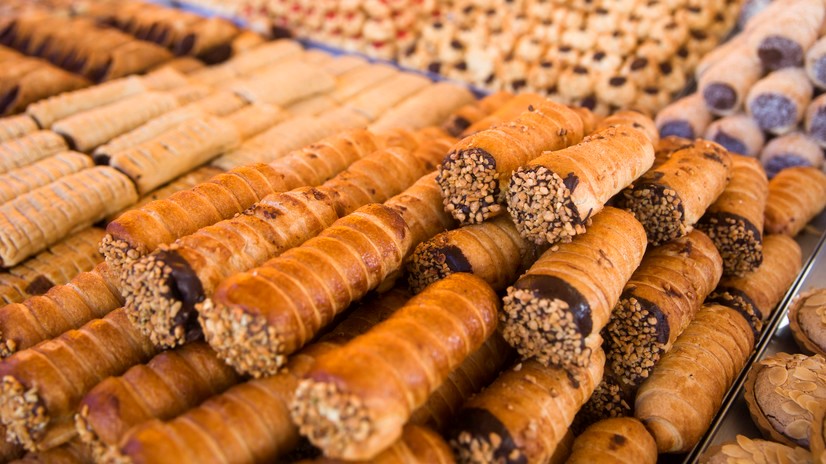 There are several fabulous local desserts including prinjolata, a sweet round cake coated with cream, melted chocolate and cherries, and kannoli, which is pastry filled with ricotta, dark chocolate and nuts.
Traditional drinks in Malta include Bajtra, a wonderful liqueur made from prickly pear and Cisk lager which has been brewed on the island since 1929.
Is Malta good for shopping?
Malta is fantastic for anyone who likes to indulge in some retail therapy during their holiday. You'll find plenty of bustling shopping malls selling everything from electronic goods and toys for the kids to designer clothing and glitzy jewellery.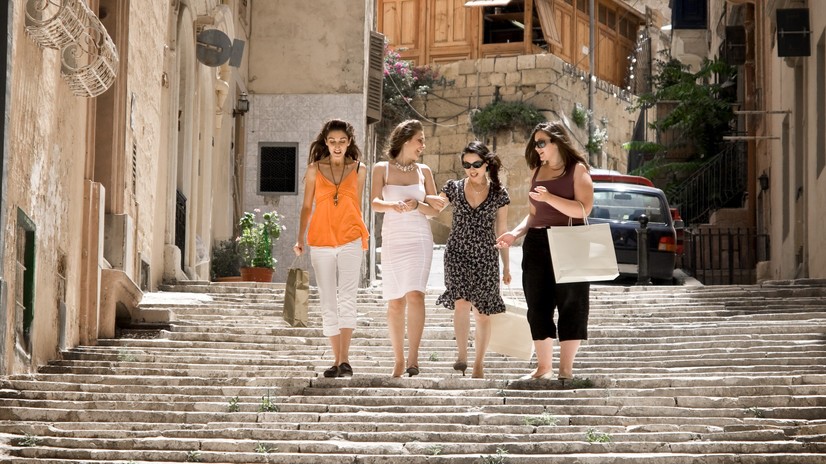 You'll discover many places to shop till you drop in the capital Valletta including the Embassy Shopping Centre, plus there are excellent malls in St Julian's, Sliema and St Paul's Bay.
A visit to a local open-air market is highly recommended if you fancy bartering for a bargain and bagging a few souvenirs to take back home.
Discover the magic of Malta on a fun-packed holiday in the sun. Start planning your escape today at HolidayGems.co.uk.