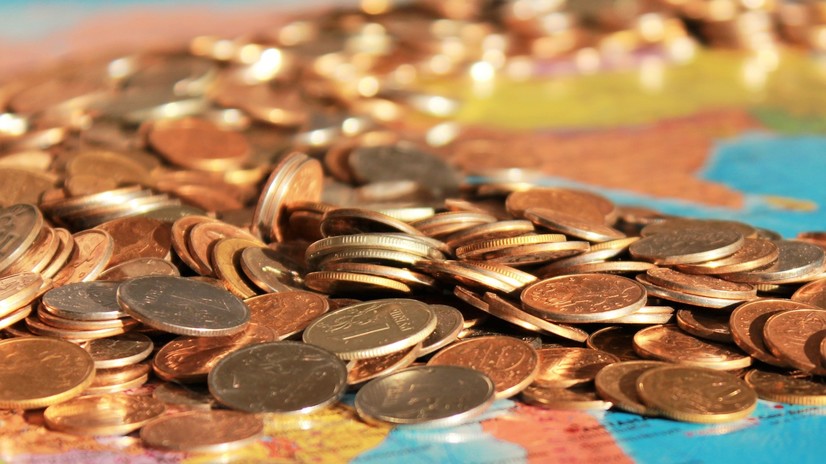 How much do you spend on holiday? When it comes to spending a few weeks abroad, there is a fine line between wanting to indulge and sticking to some kind of budget – after all, nobody wants to run out of spending money half way through a trip.
The Office of National Statistics (ONS) recently compiled figures revealing the spending habits of UK holidaymakers in 2016. The data shows how much money, on average, we spend in different countries on varying lengths of break – from a weekend to a few weeks away.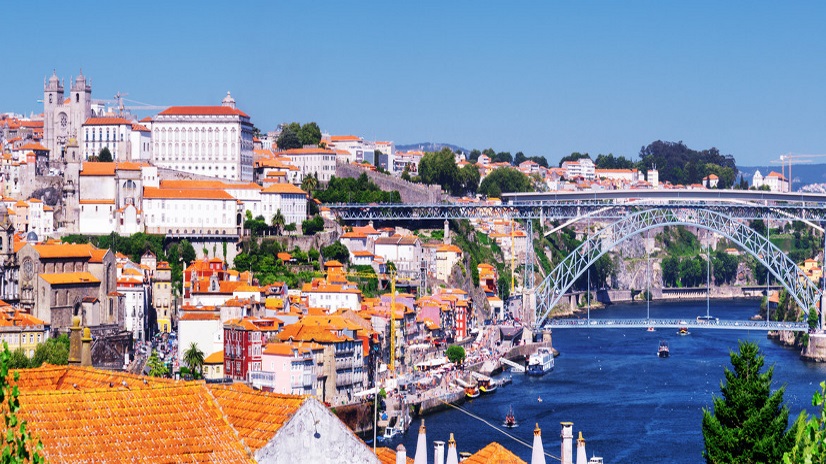 When it came to enjoying a break in Portugal that lasted up to three nights, British holidaymakers spent £351 on average. An extended holiday – one up to 13 nights – saw that average cost going up to £540. Spain sees a similar rise, with £326 for a long weekend and £504 for a longer holiday.
This obviously makes sense, if you go on the assumption that the longer you go on holiday, the more money you spend.
However, not every country experienced a dramatic rise in the length of visit. Greece, for example, only saw £62 difference (£506 for a few days as opposed to £568 for a holiday up to 13 nights). Turkey saw an increase of only £111.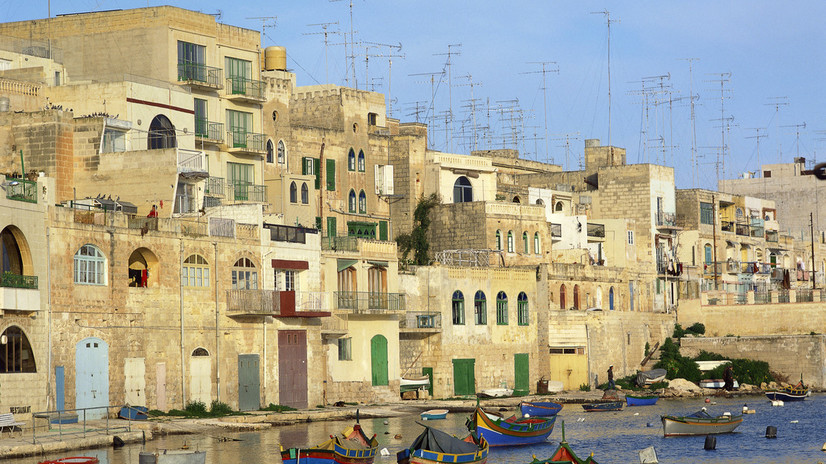 And some countries even saw a drop in money being spent over longer holidays. A three-night stay in Malta will see the UK holidaymaker spend around £708. However, an extended stay could see Brits spend £575 on average. Cyprus saw a decrease too, albeit less dramatic, with £556 spent on shorter stays as opposed to £517 for longer breaks.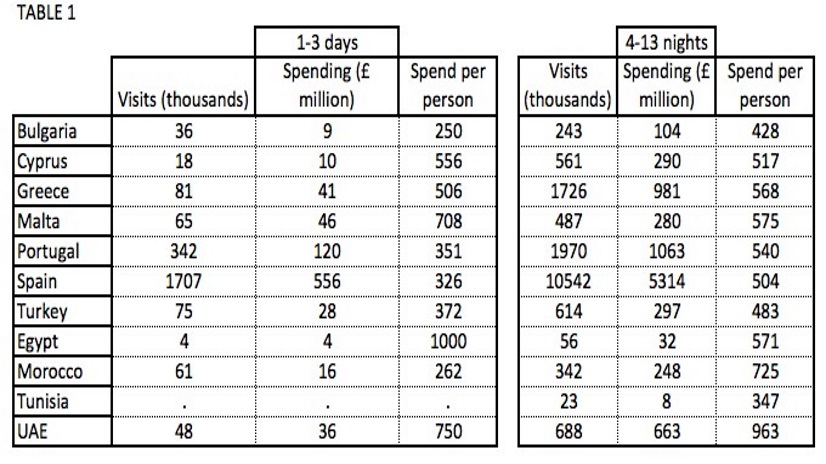 These seemingly paradoxical figures could be down to a number of reasons. Firstly, those countries that saw more being spent on shorter breaks could be more popular for business trips. Usually, with the company paying and with clients to impress, more money is spent. It could also be argued that couples that take a short break away are more likely to spend more per day than families who are budgeting over the course of a week or two. Fine dining and 5-star hotels are typical of a long romantic weekend away than an extended break with children and other family members.
The ONS research also showed the difference in spending habits between holidays and business trips. It's quite clear, that when it's on the company, there's clearly more of a push on hospitality.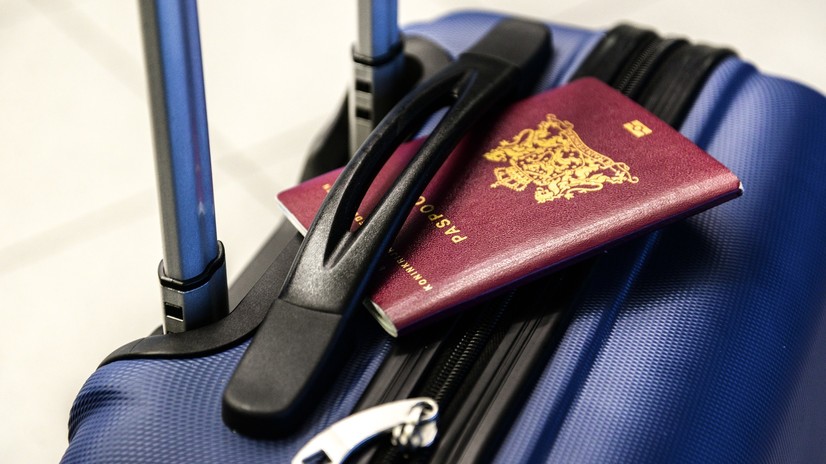 Business trips are all about schmoozing – and spending money on drinks, meals, day trips and evenings out. And while the average business trip is significantly shorter than most holidays, there is a stark difference in spending habits.
For example, in Portugal, a holidaymaker will spend an average of £67 per day. This will include meals, refreshments, activities and travel. A business person visiting the same country will be more than doubling that – with around £156 being stuck on the plastic on a daily basis.
The biggest differential spend was found in Malta, where holidaymakers spent £64 per day as opposed to business tripper's £210. A Brit abroad in Turkey will usually spend around £50 per day compared to £101 per day for someone on a corporate trip. Cyprus sees holidaymakers budget around £57 on a daily basis - but a staggering £143 being charged to the company account by employees.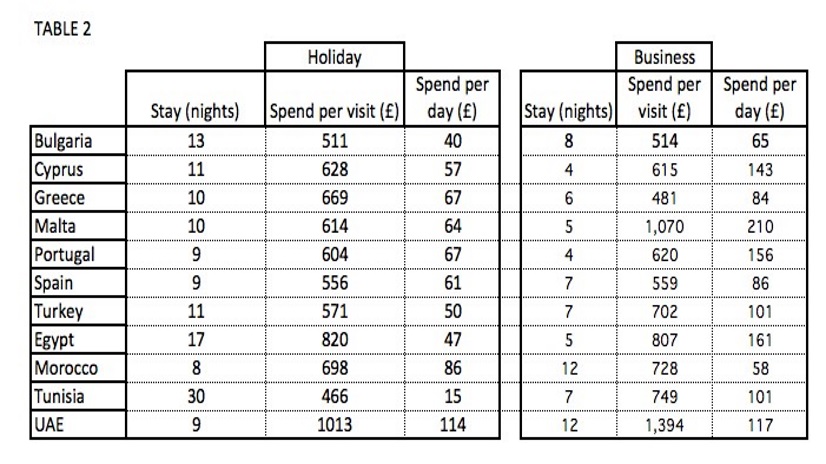 The ONS even divides the data up by sex, and sees the average spend on holiday across the world split by men and women.
According to the numbers, women spend less than men on holiday. This is seen most clearly in countries like Malta, Cyprus and Bulgaria, with a £132, £54 and £63 difference respectively. The difference may be down to a number of traditional reasons, men paying the bills and taking the lion's share of the expenses, for example.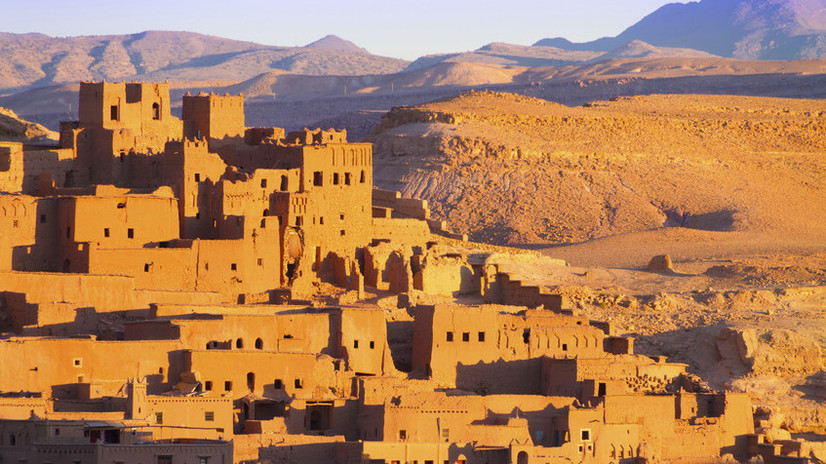 However, Morocco is one of the countries that bucks this trend, which sees women spend around £188 more in the country than men. Egypt as well sees the female average spend reach around £182 more than their male counterparts. There are also some slim differences – with Belgium at just under £6 and Finland at £7.50, although Italy sees the smallest difference between the sexes.
The disparity of just over £4 in Canada and £127 in the USA throws up a peculiar contrast. It could be explained away by the USA being the destination where the conventional family unit go on holiday, whereas Canada is more frequently visited by young adults in search of adventure and where budgets may be more equally distributed.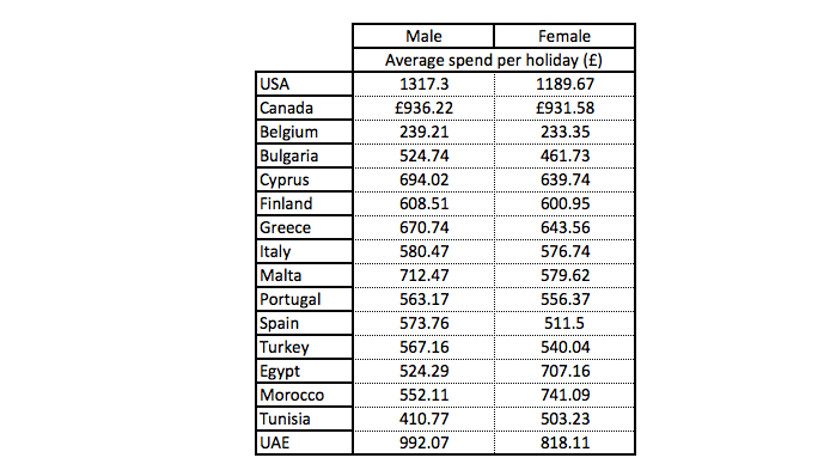 Unfortunately, the information from the ONS ends at the pound signs, but one of the many things that the data does highlight is the amount of money you'll be looking at spending whilst there - and for those looking for the ultimate bargain, Tunisia has the lowest daily spend at £15.
The original ONS data can be downloaded here.