Holiday Gems summer selfie competition
Posted
23 July 2015
by
Tom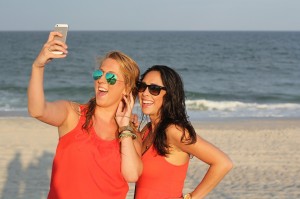 In celebration of the launch of our fab new 18-30 nightlife guide Holiday Gems has decided to give you the chance to win an amazing £300.00 worth of Holiday Gems vouchers!
That £300.00 can be spent on booking the most action packed group holiday or a quiet city break away, it's completely up to you. All you need to do to win is upload and show Holiday Gems your best Summer Selfie.
Using your smart phone or tablet upload the best summer selfie you took in 2014/15 and use the #HGSummerSelfie. Upload it to your Facebook or Twitter making sure you tag Holiday Gems in your post.
Your entry into the competition will only count if you have included the hashtag, the winner of the competition will be the selfie that is the most amazing, original and entertaining summer selfie.
So get snap happy and upload those selfies for your chance of winning this fantastic prize!
Terms and Conditions:
We don't want to bore you! But it is important that we share the small print. Here's what you should know.
The competition will open on the 23/07/2015 at 11am (GMT) and close on the 31/07/2015 at 12 am. Entries uploaded to us after this time will not be accepted and we can't be held accountable if there are problems with any social media service.
The Holiday Gems team will judge the winner. The judge's decision will be final and we won't enter into any discussion about specific entries.
Any content that is deemed inappropriate by Holiday Gems and uploaded on the competition hash tag will be disqualified from the competition, removed and reported to Facebook.
The prize will be £300.00 in Holiday Gems vouchers and will be none transferable.