Jet off for a sensational holiday experience in magnificent Malta, a glorious sun-kissed Mediterranean getaway which is brimming with beauty, culture and fabulous attractions.
Picturesque vistas, endless leisure activities, golden beaches and gastronomic delights await in this enchanting escape located south of Italy.
There's so much to see and do in this sublime island destination which is a dream come true for couples, families and groups of friends yearning for a holiday to remember.
We've chosen to turn the spotlight on magical Malta to reveal why a wonderful choice for an unforgettable adventure in the invigorating Mediterranean sunshine.
What are the travel specifics for visiting Malta?
It takes approximately three hours to fly from the UK to Malta, with the island one hour ahead of Greenwich Mean Time (GMT).
You'll need to ensure you have a passport that is valid for up to three months from your point of departure.
What language is spoken in Malta?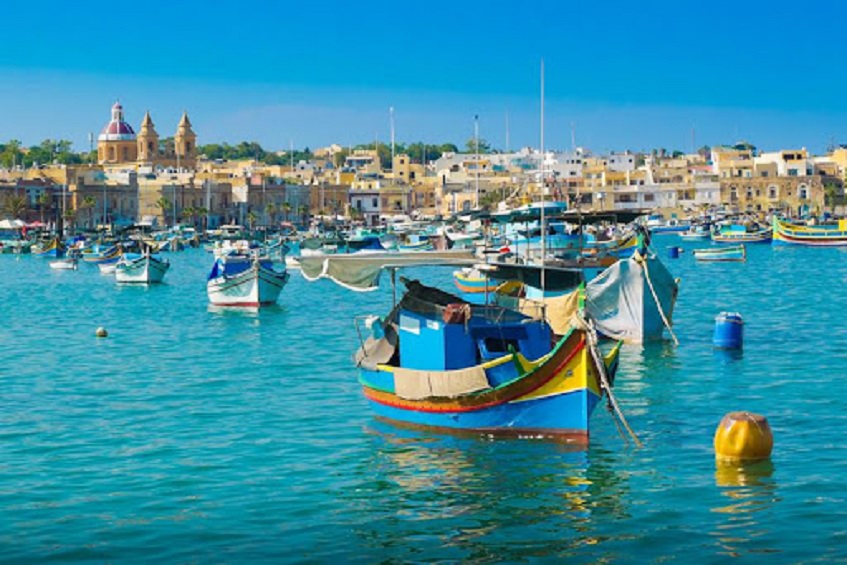 The primary language of Malta is Maltese, a semitic language largely made up of words borrowed from other European languages.
English is the secondary language of Malta and is spoken by a majority of the local population.
When is the best time to visit Malta?
Boasting a Mediterranean climate, Malta enjoys wonderful warm beach weather almost all year round. A great time to visit is between June to August when temperatures reach average highs of 32°C and lows of 24°C.
For a quieter and cooler holiday, April to May is a great time of year in Malta when temperatures reach average highs of 24°C and lows of 15°C. These months are ideal for anyone wishing to get out and about to explore Malta's natural scenery and historical attractions.
What are the most popular holiday resorts in Malta?
Malta boasts many fantastic resorts, from tranquil hidden gems to bustling seafront cities.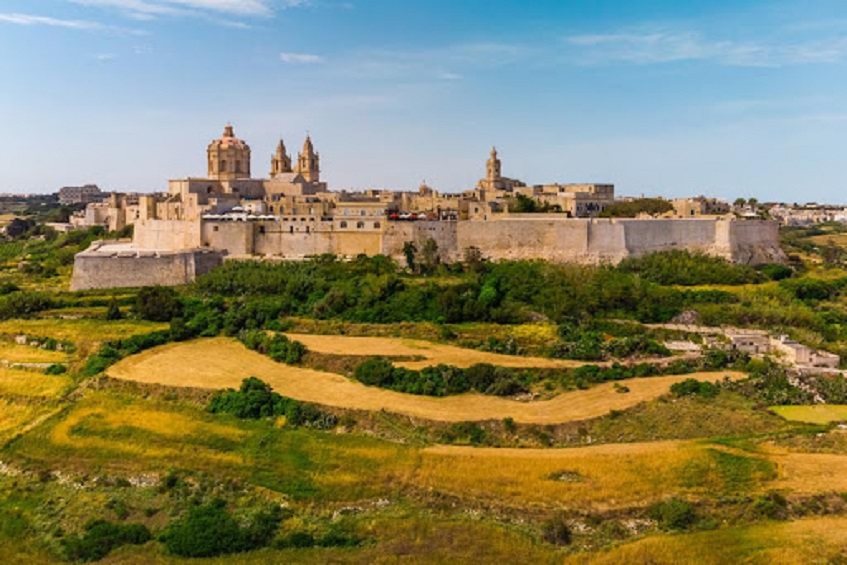 Families will love visiting Golden Bay or Bugibba, two delightful resorts boasting golden beaches, incredible leisure activities, shops and restaurants.
St Julian's Bay is a lively area where you'll find golden beaches, fantastic restaurants and plenty of secluded areas where you can enjoy peace and tranquility. The nearby St George's Bay is a much more cosmopolitan resort.
Qawra is ideal for couples seeking a romantic time in a tranquil resort, and Sliema is a lovely coastal town with a range of fantastic shops, bars and restaurants.
For excitement and adventure, the resort of Paceville is perfect, with its sun-soaked beaches, fantastic leisure activities and beautiful vistas.
History lovers will adore the town of Mellieha where you'll find some of the most interesting ancient landmarks alongside tranquil beaches and incredible scenery.
What are the top attractions in Malta?
Malta is home to a range of stunning historical attractions and boasts a plethora of thrilling leisure activities.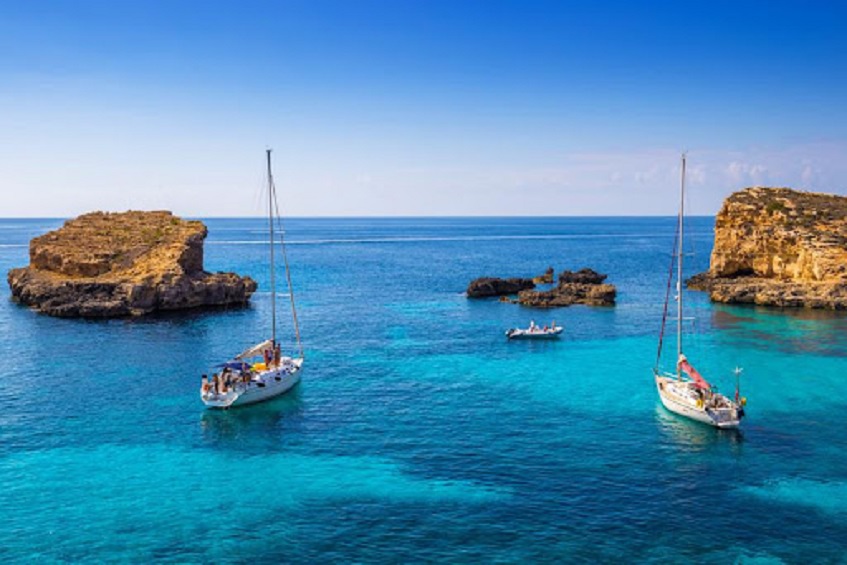 Valletta is Malta's magnificent UNESCO-listed capital featuring enthralling ancient architecture, elegant churches and two charming harbours, Grand Harbour and Marsamxett Harbour. Sitting at the heart of this city is the unmissable St John's Co-Cathedral.
A big attraction for families is Popeye Village. Originally built for the Robin Williams film, visitors can enjoy an exciting tour through it. The attraction also features a beach and a selection of shops.
If you love history, then the hilltop medieval town of Mdina is not to be missed. You'll be transported back in time as you step through the main gates and admire the beautiful sandstone architecture in this preserved UNESCO world heritage site.
The Blue Lagoon on the Island of Comino is ideal for a fun family day out. The shallow lagoon spans a beautiful white-sand seabed, with calm and tranquil waters creating perfect swimming conditions.
The big fish market in Marsaxlokk is definitely worth a visit and the neolithic temple complexes of The Hagar Qim and Mnajdra are other compelling attractions.
The nearby Maltese islands of Gozo and Comino, which can beach reached via short taxi boat rides, are also highly recommended for exciting days out.
Gozo is home to quaint villages, megalithic Ggantija Temples, gorgeous beaches and the fortified city of Victoria, while Comino boasts fabulous dive sites, a famous Blue Lagoon and wonderful reptiles including the Maltese Wall Lizard, Mediterranean Chameleon and Moorish Gecko.
Is Malta a good destination for a beach holiday?
Malta is home to some of the most beautiful beaches in the Mediterranean. No matter where you decide to stay, you'll not be far from a sun-soaked sandy expanse.
The largest sandy beach in Malta can be found in Mellieha Bay. The shallow waters make it ideal for a family day out in the sun. It's also perfect for kayaking, sailing and banana boat rides.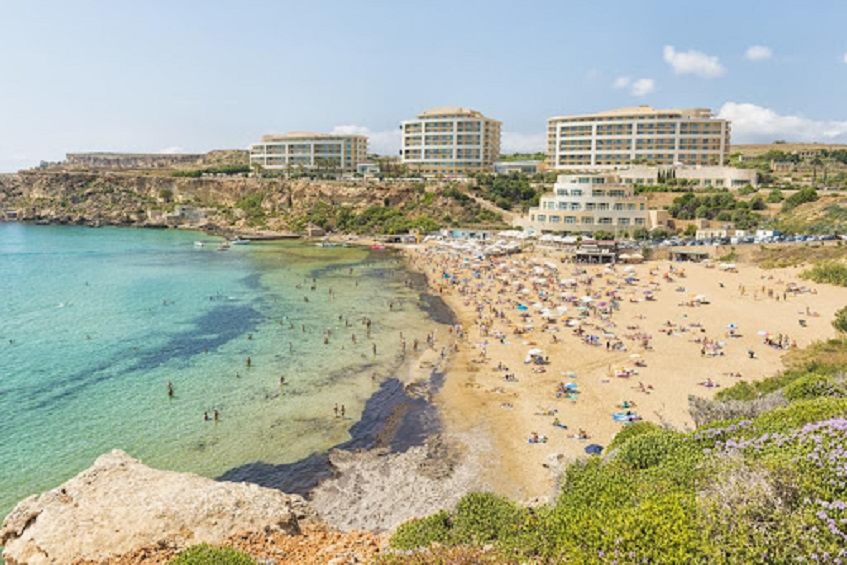 If you want a more secluded beach experience, Imgiebah Bay near Mellieha is a tranquil cove which is ideal for snorkeling or sunbathing.
Golden Bay is one of the most stunning beaches in Malta, with its red sands and rolling dunes. This little gem is ideal for everything from sunbathing and barbecues to water sports and snorkeling.
What Malta destination is best for nightlife?
When the sun sets on Malta, the fun really begins, with the island boasting diverse and vibrant nightlife.
Paceville is a great place for people who like to party, with an array of glitzy clubs and bars. Bugibba and Qawra also boast pulsating nightlife, as well as featuring a number of chic restaurants and bars.
Casinos are extremely popular in Malta, with Casino Malta in St George's Bay and the Oracle Casino in Qawra among the choices available.
If you desire more laid-back evening entertainment, the lovely resort of Sliema can meet your needs. In place of loud clubs and bars you'll find swanky wine bars and stylish restaurants. The Birgu Waterfront and Naxxar are also quite quieter locations on the island.
What culinary specialties will you discover in Malta?
Foodies will feel right at home in Malta. The closeness to the ocean means there's an abundance of fresh seafood wherever you go.
Pastizzi is one of the most popular snacks in the country. These are small savoury cakes made with phyllo-party and stuffed with either ricotta or mushy peas.
Stuffar tal-Fenek (rabbit stew), is the national dish of Malta made with tender cuts of rabbit that have been slow cooked with red wine, garlic, onions, carrots, potatoes and tomato puree.
Bigilla is a Maltese pasta made from mashed tic beans, garlic, parsley and other herbs. It's enjoyed as a snack or appetiser when combined with fresh bread or Maltese water crackers.
Imqaret are delicious sweet treats served in most markets and cafes in Malta. These crunch pastries packed with a rich date filling, are a lovely indulgent snack.
Wine and beer are popular tipples in Malta, but the island is famous for its local liqueurs which include Lumicetta ta' Mari, Bajtrija and Hanini Digestiv.
Experience the magic of Malta for yourself. Book a magical sun-soaked European holiday today at HolidayGems.co.uk