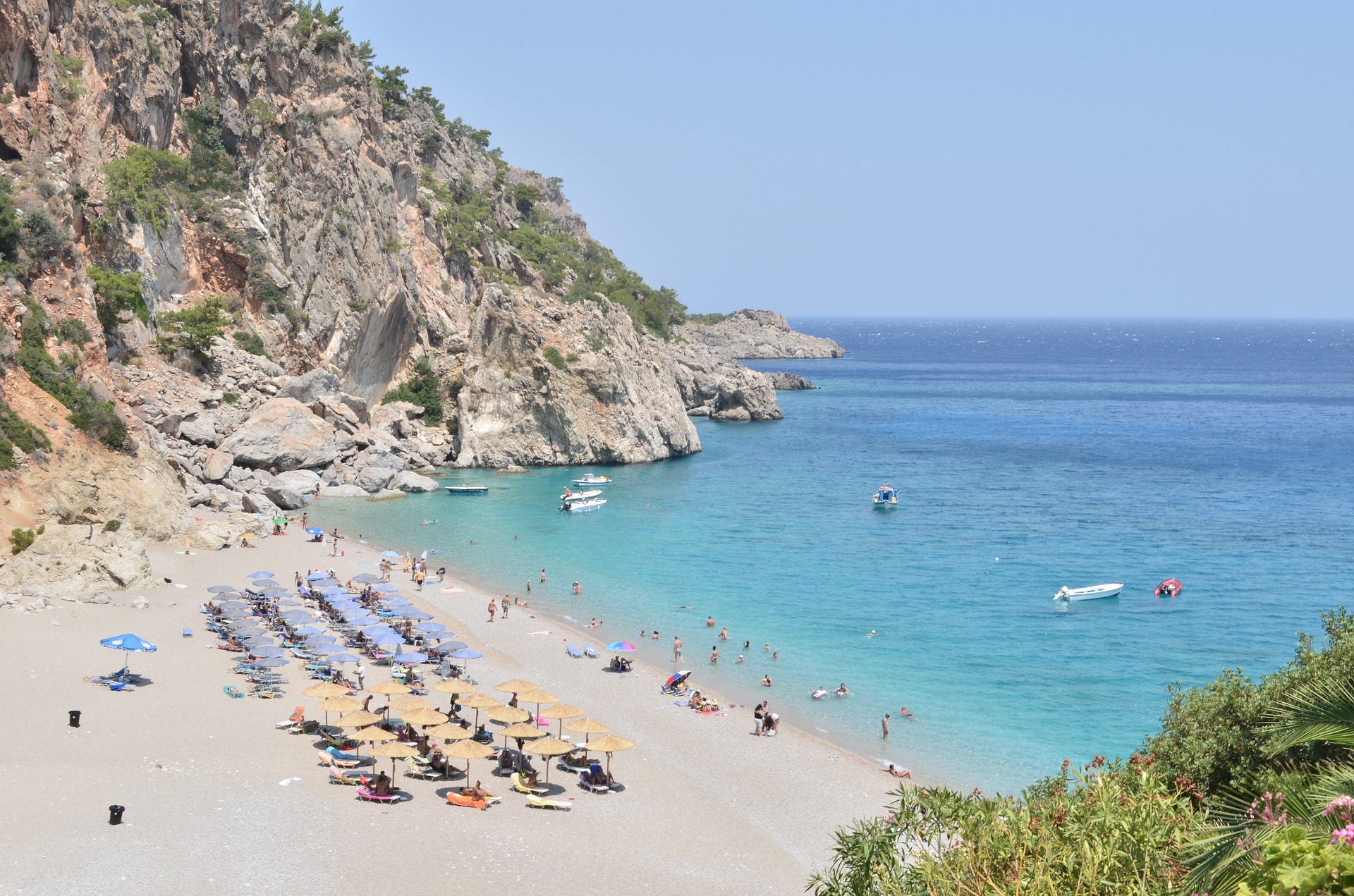 Turkey is a place that can boast fabulous scenery and gorgeous beaches wherever you go. There are a number of beautiful destinations to choose from but, with 700,000 British visitors in 2014, Marmaris is a resort that continues to flourish. The pretty harbour with pine-clad mountains as the backdrop gives you a wonderful setting in what has become a holiday hotspot.
The non-stop nightlife is a popular pull but it is the relaxing all-inclusive resorts like the Cle Hotel that attract families. Sat in the Dalaman region, which is just four hours from the UK, and boasting great holiday weather in spring and autumn as well as sweltering summers – where temperatures can hit 42ºC – it is easy to see why this has become a booming seaside resort.
Peaceful with plenty to do
A beautiful complex in Armutalan, you have two outdoor pools to enjoy as well as a water park with three water slides for the children. Whilst the kids are occupied, there is a fitness centre, sauna and traditional Turkish bath for the grown ups. The restaurant offers international cuisine and there are à la carte restaurants with European dishes.
It was rebranded a few years ago and has en-suite guest rooms with air conditioning and all other mod cons. Whether you want a two-bed apartment or family room, you have 210 suites to choose from. The entertainment team is always around and you can enjoy shows like cabaret and Turkish folklore dance in the evening.
Designed with the family in mind, a golden beach is only 700m away whilst the popular tourist centre with its shops and restaurants is a shuttle bus ride from the Cle Resort.
Out and about in Marmaris
The facilities at the hotel are conducive for a lazy stay around the pool but if you do decide to get out then there is plenty to do in the surrounding area. Marmaris is a Turkish Mediterranean town that has become synonymous with, and reliant on, tourism but those who wish to leave the well-maintained resorts have a number of options for trips.
Take a walk around the beautiful marina and find a spot to have a bite to eat or a drink. Use this opportunity to stroll the streets, have a peek in the bazaar and take a boat trip. If you are there in the evening then don't miss the chance to see the enchanting dancing fountains.
Enjoy the gorgeous scenery down the Dalyan River with a boat ride that takes you through the mountains, gives you the chance to go in the mud baths, you get crab caught and cooked in front of you and you can see turtles if you go in season.
The mountains themselves are stunning and a great trip out as you see local villages and get the calming of nature with wonderful views.
Enjoy a short day trip to the beautiful Greek island of Rhodes. An interesting place with plenty of history and an Old Town, it is sure to be a worthwhile visit.
Step into history with a visit to Marmaris Castle & Museum. Built in 1044 BC, this atmospheric building gives great views around the area.
Is Marmaris the location for your next holiday? Find a great value deal online with Holiday Gems or give one of our experts a call for a tailored solution for your summer destination.