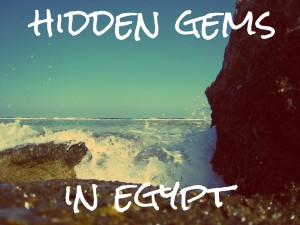 Egypt is somewhat a forgotten treasure, it has all the hallmarks of a beautiful country and it truly is. However, with everything that has gone on within the country's borders recently people have seemed to have forgotten that Egypt is full of gems that will not only fill you with inspiration but also remind you of what a naturally beautiful country Egypt really is.
When visiting Egypt, it's easy to simply think of the numerous tourist attractions that litter the country from top to bottom and merely visit them. However, this wonderful country has so much more to offer in terms of relaxation, culture and stunning natural beauty that you would be missing out on an unparalleled journey of exploration if you didn't find the hidden gems that Egypt undoubtedly has to offer.
So where do we start on this journey? Well the first place to start is undoubtedly…
Marsa Alam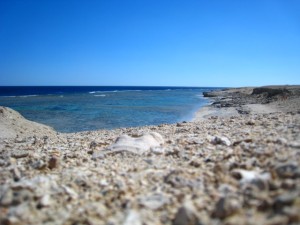 Located on the western shore of the Red Sea, the resort of Marsa Alam is a destination you would not immediately think of when writing a list of hidden gems. However, it deserves a place and an honourable mention in terms of you visiting it because of the certain factors that draw you in and leave you loving the place.
Marsa Alam is experiencing an increase in visitors due to the opening of Marsa Alam International Airport in 2003 and has somewhat become a significant tourist attraction. A diver's paradise, the waters around the resort have been maintained and their pristine condition has been a condition of the existing divers who maintain that they should remain exactly as they are.
In fact, its plethora of unspoiled corals will impress even the most demanding of visitors as well as seasoned divers. The array of wildlife that call these waters their home is also impressive; in them you'll find sharks, turtles and an abundance of species that are native to these waters that you'll find nowhere else.
Around 8.5 miles south of the resort lies Nayzak, a crater created when a meteorite struck the Earth. The crater is now a beautiful, crystalline blue pool that welcomes visitors all year round and it is the perfect place if you wish to relax on the beach will calm, soothing sounds of the wave ripples to accompany you.
Hamata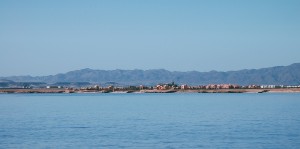 Another prime diving area, this spot is truly a 'hidden gem'. Located around 112 miles south of Marsa Alam and surrounded by a limited number of restaurants and a marina, Hamata is one of the best places to go in Egypt if relaxation, seclusion and being at one with nature is just your thing.
The big draw here however is the unspoiled waters where you can dive to your hearts content and with over 35 dive sites in the area and over 80 types of coral to see, admire and explore there truly is everything a keen diver, beginner or experienced, would want.
Al Farafra Oasis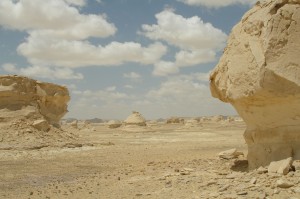 Located in the western desert approximately 390 miles from the nations' capital Cairo, the town of Farafra is a unique place. It is known for its serenity and also its beautiful weather but it is also known for its stunning oasis.
Seen as a cool haven in the middle of the desert it is lined with a mixture of fauna such as an irrigated grove of date palms as well as providing shelter through a mixture of trees ranging from citrus, olive, apricot and carob trees.
It is also the perfect chance for you to sample regional Bedouin culture and tradition, as well as sample some of the worlds most spectacular water wells.
Abu Galum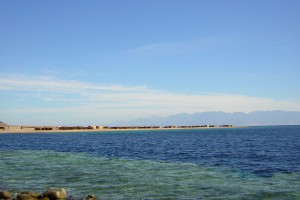 Considered one of the most picturesque locations in Egypt, Abu Galum is situated in between Dahab and Nuweiba on the Red Sea coast. A true sight of epic beauty, the area is something that needs to be witnessed if you're ever in Egypt.
Furthermore, the wildlife reserve is home to some the world's most unique and amazing wildlife. In particular, sea life as well as some of the world's most uniquely beautiful coral reefs as well as crystalline blue clear waters and awe-inspiring granite mountains, sinuous valleys, fresh water springs and coastal sand dunes.
Is there really anything else you could ask for in the perfect hidden gem holiday to one of the most spectacularly beautiful countries in the world?
Siwa Oasis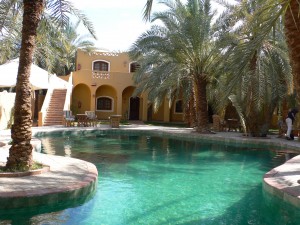 If you're heading to Alexandria, do you think you'd be able to take a little detour to a spectacular hidden gem on the way? Of course you would! Think about it for a second. You're in paradise on Earth, one of Egypt's most isolated settlements only 30 miles from the Libyan border. What could there be here?
Well, this is a different kind of getaway. Surrounded by vast sand dunes and date palms and a beautiful lake, it is ideal for a tranquil, and relaxing holiday away from prying eyes and the normal hustle and bustle of tourist attractions.
Getting there isn't always easy though, busses run from Cairo and Alexandria to Siwa but schedules regularly change and bus journey's can take up to 9 hours depending on where you're travelling from but the journey is more than worth it when you see what is there!