Christmas is getting ever closer and there's no better way to get in the seasonal spirit than by hitting the festive markets. Although the UK serves up some great festive markets, for the very best experience it pays to travel further afield.
So, if you're after a pre-Christmas getaway, full of colour, fun and excitement, and with plenty of opportunities to eat, drink and shop, why not take a look at some of the fantastic festive markets you can visit, both near and far.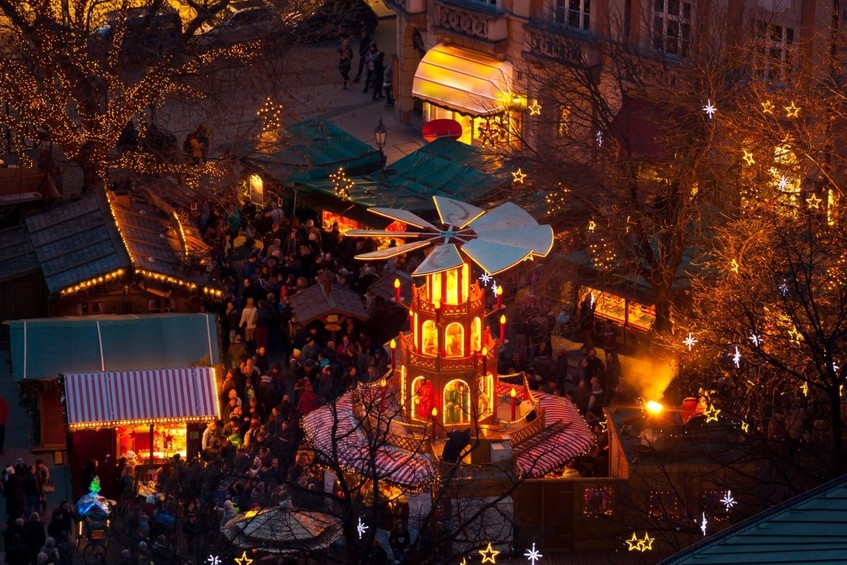 Drink and munch away In Munich
The Bavarians know how to party – (see Oktoberfest for reference), but their Christmas Market packs a punch as well.
Held in Munich's iconic Marienplatz (St. Mary's Square), you'll find stall after stall of handmade gifts, tasty bratwurst, mulled wine and beer.
The nearby Neuhauser Strasse is home to a mightily impressive nativity scene, in what is Germany's largest manger market, while Theresienwiese (also home of Oktoberfest) transforms into a giant festival of circus acts, winter gastronomy and all things Christmassy in the giant tents.
Brilliant Berlin
If it's quantity of markets you're after, then Berlin is the king. In fact, between 50 and 100 markets are erected each year as both Berliners and tourists join in the fun.
After enjoying the seasonal sights and shopping experience you can reward yourself with a currywurst – a steamed and fried sausage covered in spiced ketchup, a dish which originated in the city.
For a festive city break that offers great markets and a 24/7 lifestyle, look no further than Berlin.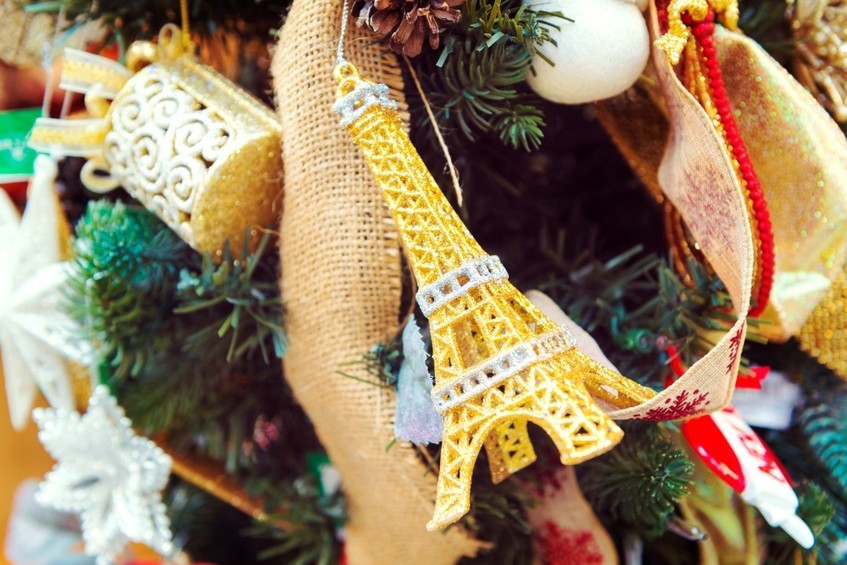 Romance in Paris
What better time to visit the city of lights and love than at Christmas?
Paris takes Christmas celebrations rather seriously throughout December and Marché de Noël, as the locals call the markets, are no different.
Do as the Parisians do by drinking mulled wine and feasting on beautiful meats and cheeses.
If you've been holding off on a trip to this wonderful city, make Christmas the time to go.
Chocoholics unite in Brussels
An almost ever-present on annual awards for Christmas markets, Brussels dedicates a 2km trail to stalls, a giant tree and fairground rides.
With the historic Grand Place as the focal point, any of the avenues surrounding the central square will lead you to festive fun.
Don't forget to pick up some delightful Belgium chocolates and make sure you sample the irresistible fries (frites) and mayo.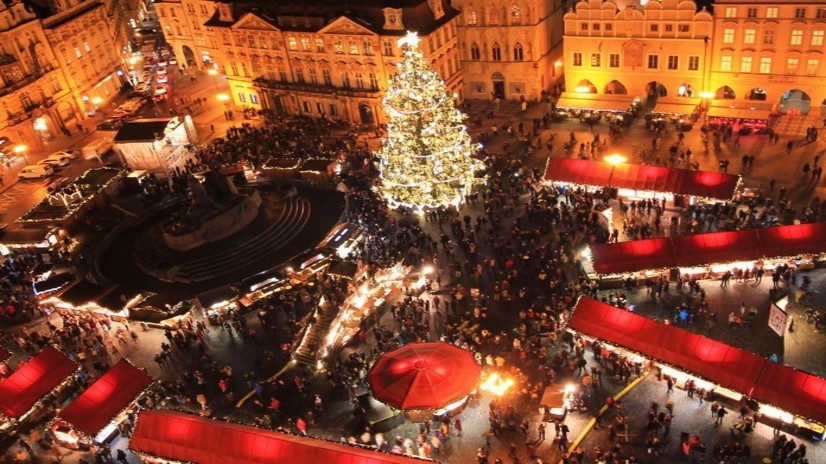 Picture-perfect Prague
Great Christmas markets? Czech!
The famous Old Town Square in Prague has one of the most impressive markets not only in the Czech Republic, but the whole of Europe – mainly thanks to its huge Christmas tree taking centre stage.
Here you can roam around checking out the local handicrafts, souvenirs and tree decorations, all while devouring the roasted ham and sausages on offer.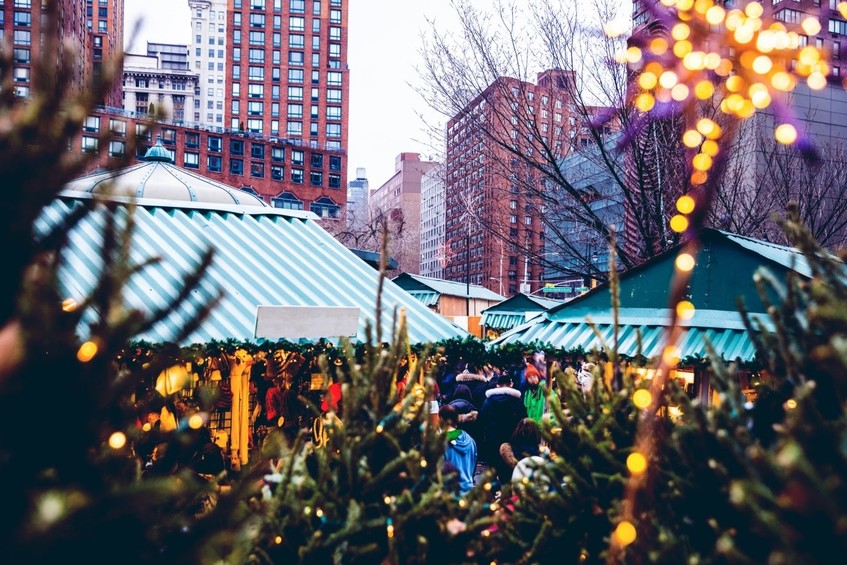 New York, New York
As well as serving up a stunning Christmas tree and ice-skating rink at the Rockefeller Centre and bright lights in Times Square, New York also offers a fantastic festive market experience.
Watch as the busy transport hub of Grand Central Station is transformed into a holiday fair, with gifts, decorations, food, drink and much, much more on the menu
Alternatively, get your skates on and head to Bryan Park, which boasts an ice-skating rink, a large tree and plenty of stalls with vendors from all around the world.