5 alternative Valentine's Day 2017 city break destinations
With Valentine's Day just around the corner, thoughts are quickly turning to romance and how to woo loved ones on February 14.
Flowers, chocolates, jewellery and meals out might seem like a good idea, but if you're really looking to whisk that special someone off his or her feet, what better way to get the passion flowing than with a romantic city getaway.
And while you're wining and dining your date in your chosen destination, why not give Cupid a helping hand by showing your feelings with a lock of love.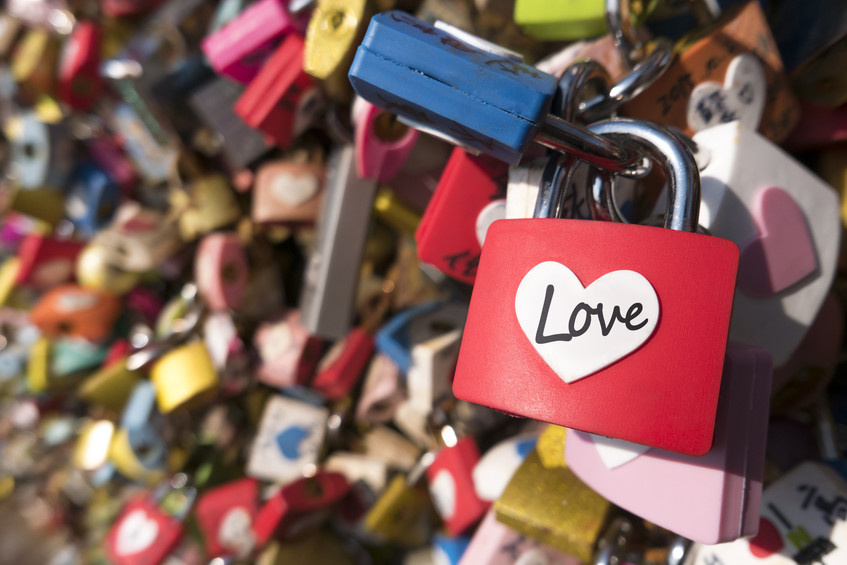 This growing craze sees sweethearts symbolising their eternal bond by fastening padlocks, engraved with their initials, to special locations.
While popular destinations like Paris, Rome, Barcelona and Venice may immediately spring to mind for romantic breaks, there's plenty of passion for other locations around Europe, which are just as spectacular and much better value for money.
Here's a little inspiration to help you create that loving feeling:
Riga, Latvia
From romantic boat trips to theatre dates, relaxing saunas to romantic dinners, Latvia's capital is the ideal location for a Valentine's getaway.
In the day, couples can enjoy an unforgettable cruise along the River Daugava, or unwind with a traditional wood-fired Latvian pirts (sauna).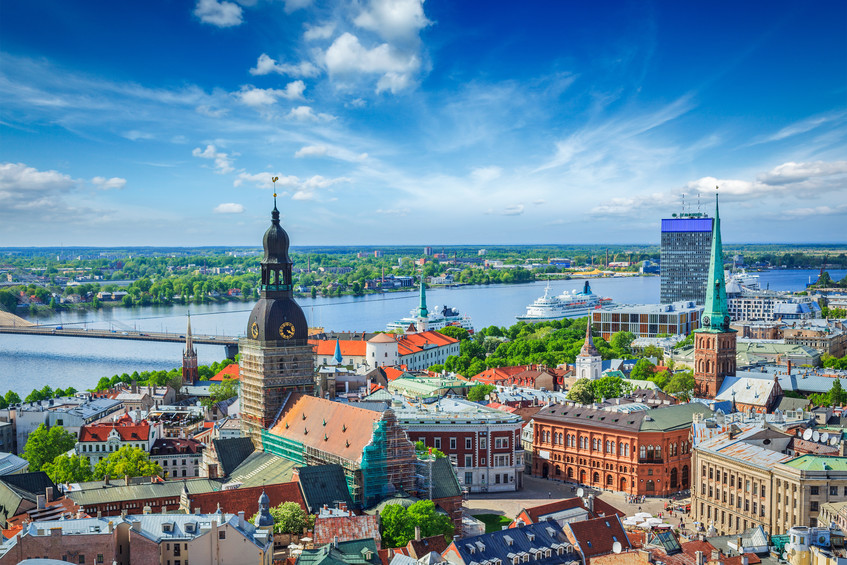 As the sun goes down you and your loved one can take a trip to the opera, or the theatre, with many excellent performances to choose from.
Then after a romantic meal in one of Riga's fantastic restaurants, you can head to the Skyline Bar to sip cocktails and marvel at the stunning views over the city.
Before leaving, don't forget to visit the bridge in Bastion Park, where you can pledge to be together forever and secure your lock of love on the railings.
Krakow, Poland
The Gothic city of Krakow, with its historic castle and 4km chain of gardens, is a great destination for impressing your Prince Charming or Queen of Hearts.
Couples can explore the Wawel Royal Castle, with its apartments and cathedral, or stroll hand-in-hand around the walkways, trees and lawns of Planty Park, which encircles Krakow's old town.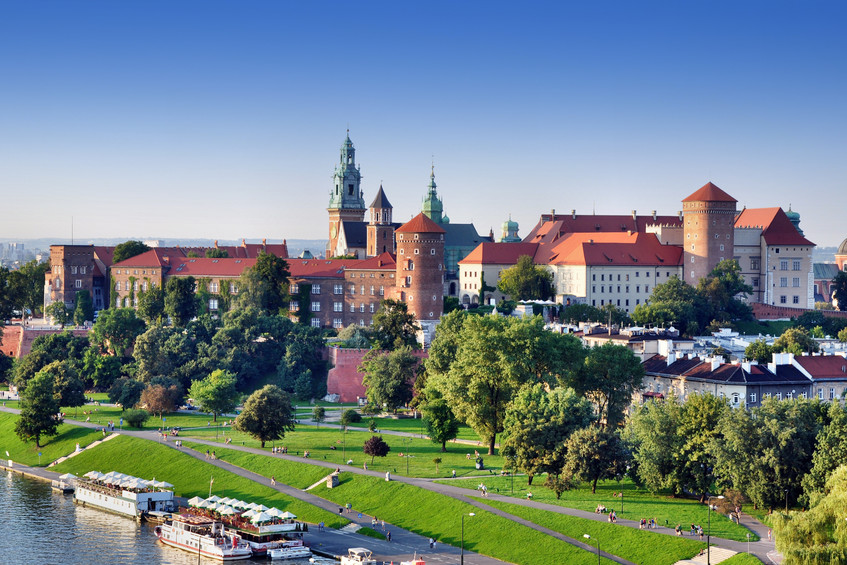 The city's floating coffee shops on the Wisla River are another draw for lovers, who can spend hours gazing into each other's eyes over their drinks, before heading to Father Bernatek Footbridge to secure their padlocks alongside the many that already decorate the railings.
Budapest, Hungary
Nicknamed the Paris of the East, Budapest's reputation as a destination for lovers is quickly growing.
And with its elegant 19th century architecture, as well as charming attractions, it's easy to see why.
Couples can set the mood with a sunset or late night cruise along the Danube, taking in the beautifully-illuminated cityscape.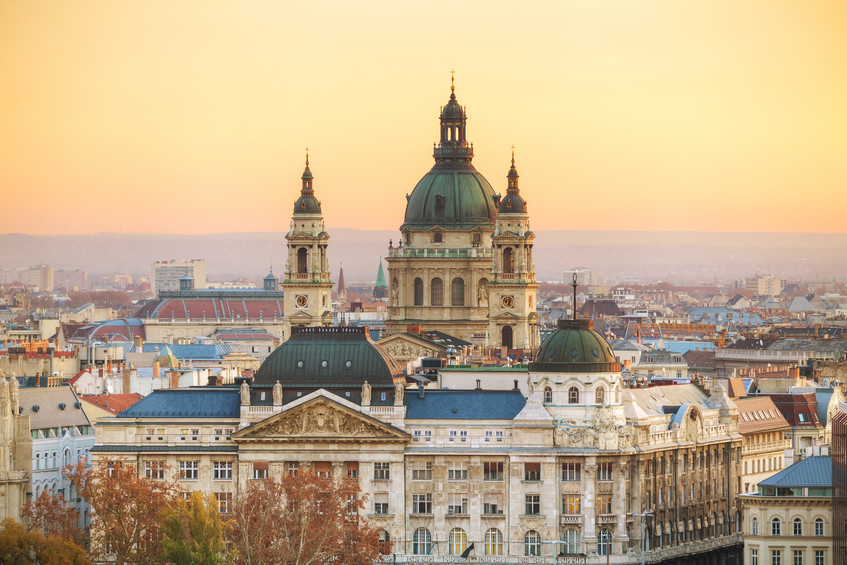 Afterwards, they can head to a riverside restaurant to finish the night with a romantic dinner.
Budapest is another city in which you can signify your love with a padlock. However, here the locks are secured around a tree rather than a bridge.
The love tree, in Erzsébet tér Square, is surrounded by a metal fence. Once the locks have been fastened to the railings, couples walk to the nearby Danube and throw their keys in the river.
Lisbon, Portugal
The Portuguese capital of Lisbon is a great location for a romantic break in fairy tale surroundings.
The impressive Castelo de Sao Jorge stands majestically above the centre of the city and a walk along the battlements provides stunning views across Lisbon.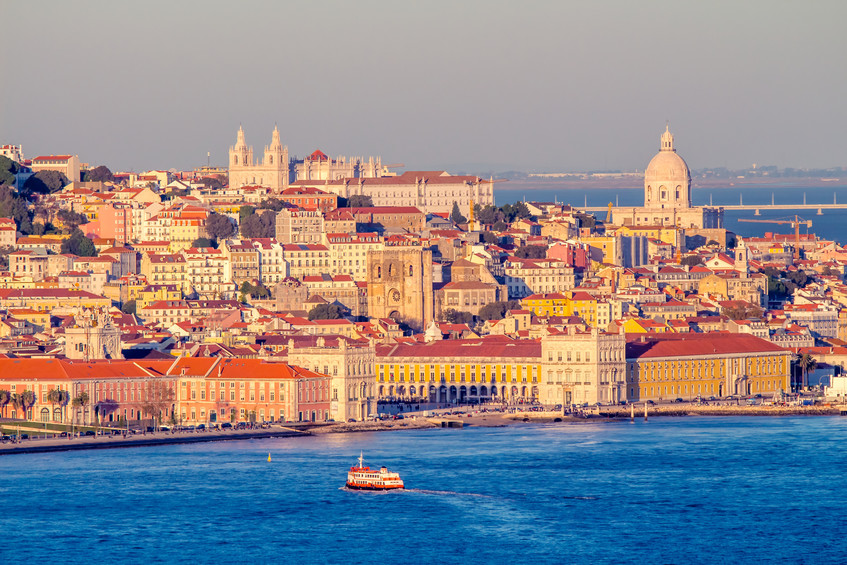 The city is also blessed with a number of fantastic locations to enjoy a meal with your loved one, while couples looking to raise a glass to celebrate their relationship, can do so on a wine tour.
Although couples in Lisbon have in the past used locks to signify their love, there isn't a standout spot where this romantic gesture takes place at present. This means it's up to you and your special someone to find that romantic place where you can leave your lock.
Palma, Majorca
Looking out over the Mediterranean, the vibrant city of Palma, Majorca is the ideal place to turn up the heat on your relationship this Valentine's Day.
Here you can spoil your loved one at one of the city's boutiques, before adding some spice to your break with a meal at one of the Spanish restaurants in the La Llotja (or Lonja) District.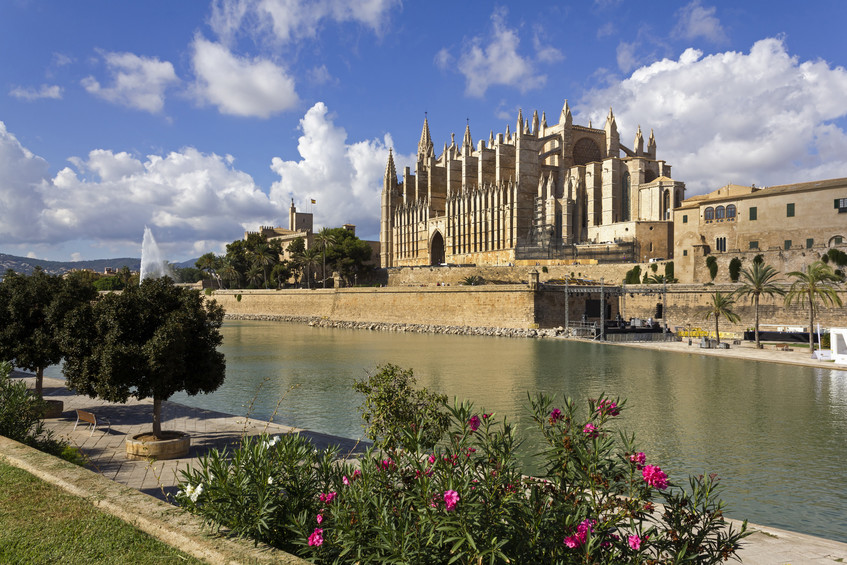 Another must see attraction is the iconic Cathedral of Santa Maria of Palma, more commonly referred to as La Seu. Couples can also uncover a number of Palma's hidden gems in the city's Arab quarter, where you can find little museums, charming courtyards and fantastic architecture.
Again, Palma offers lovers the chance to show their commitment to each other using locks, with a number of them secured to bridges over the River Torrent de la Riera. So if you truly wish to show that special person how much they mean to you, this is surely a must during your hot date to this fantastic destination.
Now that you're in the mood for love, it's time to get booking and help Cupid's arrow hit its target.