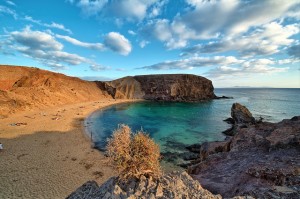 Tenerife is a great tourist sun-hub in the Atlantic and has lots of family-friendly activities. In fact, so many, it can be hard to know where to begin, so depending on whether you and your children prefer thrill rides or horse rides, some pointers can often be helpful to help you plan a family holiday everyone loves.
With the majority of the tourism dedicated to the south of the island it'll be no surprise to know that that's where most of these attractions lie. And, if like most children, they find the natural world fascinating, there's no shortage of attractions and day trips to consider. To begin with, Arona, to the north-east of Adeje, enjoys the only authentic jungle park in Europe. With over a hundred different species on show, including primates, big cats and penguins, as well as tropical vegetation, it's a unique spot on the island that will fascinate kids and adults alike. On the south coast of the island we would recommend a catamaran excursion from Las Galletas where you can venture out whale and dolphin spotting. Or, if it's a little too much being on the open seas for young one, travel east to Marina San Miguel and try a submarine safari, diving underwater to see Tenerife's amazing underwater wildlife. Alternatively, if in the north and looking for family friendly activities, the Loro Parque zoo is a must. With over 40 million visitors so far, this zoo boasts the amazing opportunity to see animals of immense character, beauty and intrigue. WIth dolphin and orca shows, chimpanzees, tigers, flamingos – Loro Parque is one of Europe's best zoos and is worth a day trip up even if based on the south of the island.
There's also a dolphinarium to the south of the island, also, in Costa Adeje in the water park Aqualand. As well as dolphin shows, Aqualand has an extensive range of attractions, slides and areas perfectly suited for children of all ages to engage in drenching fun and plus a large outdoor jacuzzi for the adults. Although, if water parks are a priority when looking for things to do for kids in Tenerife, it's almost a stone's throw to Tenerife's and one of Europe's best water parks – Siam Park. While Siam Park's headline attractions are it's white-knuckle slides and rapids, it is a huge complex and offers an huge amount of activities and rides for kids including slides, The Lost City water fortress, a Sea Lion Island, a baby area for the very young and even the Mekong Rapids rafts host upto four people to get a family-friendly dramatic thrill. It also has many relaxation areas, an artificial beach, shopping facilities and a huge lazy river where you can quietly float through the parks many beautiful landmarks. With all this, Siam Park, as with Loro Parque, can count itself as one of the Canaries spectacular tourist attractions.
With the usual attractions you'd expect in a top resort like nighttime musical shows, boat rides and bowling alleys scattered across the island's major resorts, as well as many beautiful beaches, Tenerife offers everything you would hope for when planning a family holiday, as well as some unique features that will rival anywhere in Europe, making Tenerife a premier family-friendly location.